AAH Pharmaceuticals celebrates 1,000 Careway Partners
News
AAH Pharmaceuticals celebrates 1,000 Careway Partners
As the 1,000th pharmacy to sign up as a Careway Partner with AAH Pharmaceuticals, Morrill Pharmacy in Hull is to receive a free upgrade to its pharmacy service package, including developing its asthma service in line with the Quality Payment criterion. The pharmacy, which was opened by Ben Gorezarimwa Chiuriri and James Tapiwanashe Masamha in 2009, will also be fitted with a new fascia for the shop front.
AAH Pharmaceuticals, part of Celesio UK, launched the Careway Partner initiative in 2014 with the aim of helping independent community pharmacies thrive by sharing tried-and-tested ideas from LloydsPharmacy stores. The scheme offers tailored packages to independents in four main categories: customer, store and OTC; pharmacy services; business support; and wholesale services. 
Mr Gorezarimwa Churiri said: "The environment is really tough at the moment for independents like us; funding cuts, minimum wage and business rates to mention just a few. It's therefore really important to choose the right partners that provide the expertise and resources that I don't have, allowing me to focus on the business.
"Knowing that I have access to programmes that will have been thoroughly tested in the LloydsPharmacy environment is very reassuring for a smaller business. Of particular interest to us was the Careway asthma service, given the directive through the pharmacy Quality Payments."
Dawn Williams, head of customer development at Celesio UK said: "We have such a vast bank of expertise across our end-to-end solution at Celsio UK, and the Careway offering allows independent pharmacies to tap deeper into our research, services, training, people and connectivity, while retaining full independence and management of their pharmacy.
"We aim for pharmacies to experience immediate benefits, so in the case of Morrill Pharmacy, the asthma Quality Payment of £1,280 a year. We also want them to achieve long-term growth from their improved retail offering stocking the right product at the right time of y ear with soft skills training. James and Ben have set a goal for their team to move from taking £6,000 OTC per calendar month to £8,000 and we'll be working with them to achieve that."
Sponsored
Sponsored Education
This module highlights a new opportunity to treat heartburn and reflux in the pharmacy with Omeprazole 20mg, which is newly available for customers to purchase OTC.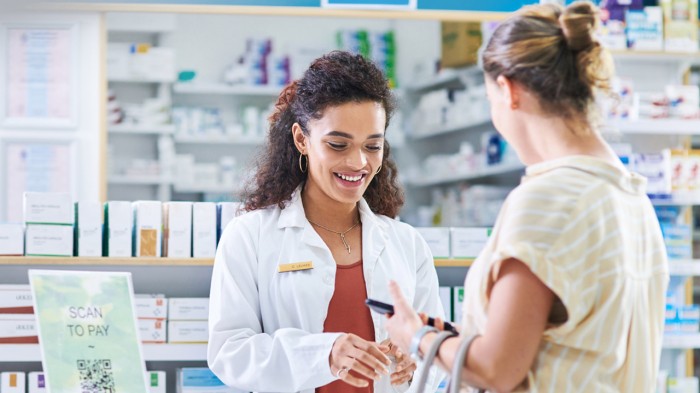 Sponsored Education
Refresh your knowledge on managing mild to moderate pain and understand when a combination product can help.
Record my learning outcomes