Life extending endometrial cancer drug rolled out on NHS
News
Life extending endometrial cancer drug rolled out on NHS
A new life-extending drug for advanced endometrial cancer will be available to women in England, the NHS announced last week.
Dostarlimab, which is administered through the blood stream at three-week intervals over a 12-week period, is being rolled out through an early access scheme via the Cancer Drugs Fund, and will be offered to 124 women each year "as a second-line treatment for endometrial cancer with high microsatellite instability or mismatch repair deficiency," said NICE.
The first drug of its kind for endometrial cancer, it attaches to a specific protein on the surface of cancer cells, helping the patient's immune system mount a defence.
Dostarlimab "offers patients real hope of extending their lives and improving their quality of life," said NHS England.
NICE has recommended it as an option for use within the Cancer Drugs Fund for patients with advanced or recurrent endometrial cancer in adults who have had platinum-based chemotherapy.
NICE's Helen Knight said: "We are committed to helping to provide early access for patients to promising new treatments, such as dostarlimab.
"Our committee concluded that people with previously treated advanced or recurrent endometrial cancer need new options and the overall evidence suggests that this treatment is more effective than current care so could offer a considerable improvement in quality of life.
"This is a significant development because dostarlimab provides, for the first time, a targeted immunotherapy treatment for people with the mismatch repair deficiency biomarker. Previously there were no targeted treatments licensed for this condition.
"While dostarlimab cannot be recommended for routine use in the NHS at this stage, it is being recommended for use in the Cancer Drugs Fund so that more comparative data and long-term evidence can be collected to address clinical uncertainties."
NHS England medical director Steve Powis said: "This is a significant moment for patients with advanced or recurrent endometrial cancer, as this drug gives real hope to the around 100 patients a year who have had limited success with other treatments, taking just four 30-minute sessions, meaning it is also less invasive.
"This deal could only be made thanks to the Cancer Drugs Fund, which allows the NHS to get early access to the latest treatments, and is just the latest example of NHS England using its commercial capabilities to deliver on the NHS Long Term Plan commitment to provide patients with the latest cutting-edge treatments for cancer.
"The NHS has continued to treat cancer patients throughout the pandemic and as we continued to expand our arsenal of treatments against all cancers, please do come forward and get checked if you have a worrying sign or symptom."
Sponsored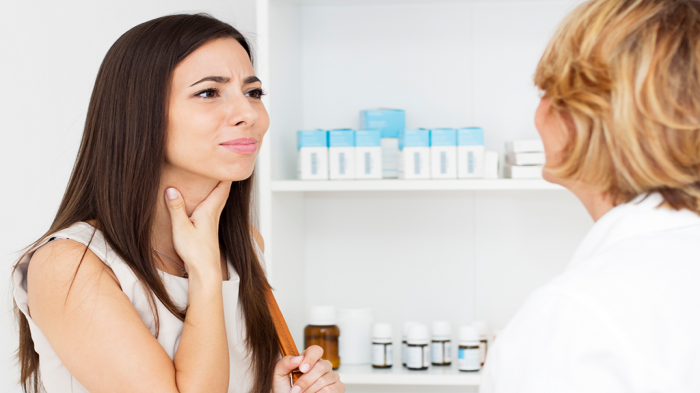 Sponsored Education
This module will help you to understand and educate customers about the risks of antibiotic resistance, and recommend products to help them effectively manage their sore throat symptoms.
Sponsored Education
Work through a customer consultation to determine the possible cause of stinging, gritty eyes and recommend an effective treatment to help ease these symptoms.
Record my learning outcomes