CPE confirms £645m is new money but questions remain over IT
News
CPE confirms £645m is new money but questions remain over IT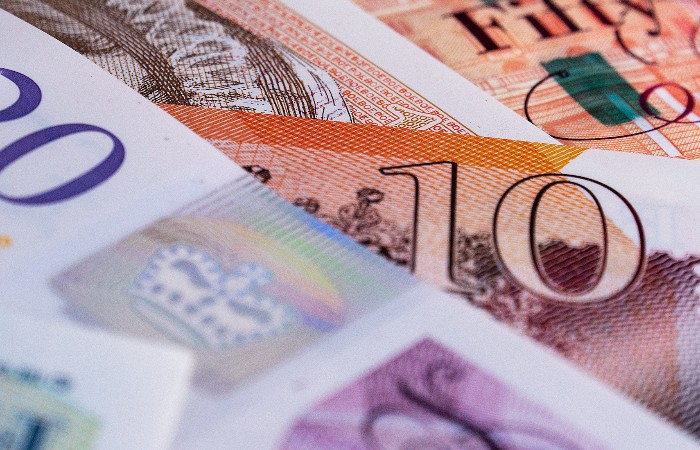 By Neil Trainis
Community Pharmacy England chief executive Janet Morrison yesterday confirmed the government's injection of £645 million in funding for a Pharmacy First, contraception and hypertension case-finding service is new money, although it remains unclear how much of that will go towards paying for the IT system needed to support implementation and whether it will be in place on time.
Announcing the details of the recovery plan deal during a press briefing, CPE said up to £30 million a year for the pharmacy contraception service, which has been expanded to include oral contraception, and the hypertension service will be funded from the community pharmacy contractual framework, with an additional £75 million a year from the recovery plan fund. Both services start on December 1.
Insisting the £30 million limits "the risk to the contract sum," CPE's director of pharmacy funding Mike Dent said: "Anything over £30 million comes from the new money. We expected to spend more than £30 million on those two things in this financial year.
"So, there's a net gain there to contractors. We don't know what it is because we haven't got to the end of the year yet but there is a net gain there. The £645 million is all new money. What we're doing is we're transferring some spend that would previously have gone against the contract sum to the new budget up to a maximum of £75 million."
CPE chief executive Janet Morrison said: "The point we were trying to make when we started the negotiations was 'when can we start using this new money?' We've got a problem with the existing contract sum that you keep telling us 'oh, you've over-delivered and we're going to claw it back.'
"So, what we want to do is make sure the new money was kicking in sooner rather than later, and so we wanted to put a limit on what's in the current contract for those two services, put a limit on that so we get the new money sooner and that's what that £30 million is.
"They were existing parts of year five funding. Let's not overrun that, let's start using that new money. In fact, the new investment in the blood pressure service and the contraception is in response to the fact that just before the beginning of year five, we said to the Department of Health and Social Care and NHS England 'you can't afford year five and you can't afford these expansions because there isn't enough money in the contractual framework because we're already struggling to stay afloat.' And so this is a response to them topping that up using this bigger fund."
The Pharmacy First service covers seven conditions; sinusitis, sore throat, acute otitis media, infected insect bite, impetigo, shingles and uncomplicated UTIs in women.
The service launches on January 31 and has an initial fixed payment of £2,000 ahead of its launch and monthly fixed payments of £1,000 depending on minimum activity thresholds. Pharmacies will receive £15 per consultation but the service hinges on IT systems being in place.
In a letter to contractors today, the government said it was working with pharmacy IT system suppliers to ensure pharmacies have access to more parts of the GP record and can use the new Pharmacy First consultation record which will send automatic updates to the GP record and NHS Business Services Authority once Pharmacy First launches.
"As announced in the delivery plan, the government and NHS are investing to significantly connect and improve the digital infrastructure between general practice and community pharmacy to streamline referrals, increase access to more parts of the GP patient record, and improve how GP records are updated following the provision of pharmacy services," the government said.
CCA: Pharmacy First is 'huge vote of confidence'
Company Chemists' Association chief executive Malcolm Harrison said the launch of Pharmacy First was "a huge vote of confidence in the sector and marks a first and crucial step in transforming the role of pharmacy to provide ever more care for patients."
"This is a watershed moment for community pharmacy. We have the opportunity to prove to the government, the NHS and to patients that the sector can offer so much more, in terms of providing clinical solutions to common conditions, and playing a bigger role within local primary care," he said.
"A successful Pharmacy First should form the foundation upon which the profession and the sector can build for the future."
EPB: Deal acknowledges digital investment required
English Pharmacy Board chair Tase Oputu said: "We have long been calling for improved digital integration to improve the efficiency of pharmacy services for patients and health care professionals alike. We are pleased that (this) announcement also acknowledges the digital investment and records access required to make the Pharmacy First Service a clinical success."
Seb Hobbs, the CEO of Bestway Healthcare which owns Well Pharmacy, said the announcement was "a welcome shot in the arm for the community pharmacy sector" and insisted "the additional funding was proof of the increasing importance pharmacies have in the eyes of policy-makers as well as patients."
"Local pharmacies are already a trusted go-to for many people seeking health advice and vaccinations, so this is an important extension of that relationship," he said. "The seven conditions covered by the announcement should be considered by policy-makers as the start for Pharmacy First, we know from the devolved nations that much more is possible."
NPA: Funding will not solve financial crisis but is 'stepping stone to more'
National Pharmacy Association chair Nick Kaye said although the new funding "will not in itself solve the financial crisis in community pharmacy," it was "a substantial investment in a key service that could be a stepping stone to more."
"Having been amongst those to deliver a locally commissioned walk-in common ailments service, I've seen first-hand how improving access to advice and treatment works for GPs, pharmacists and above all, patients," he said.
"(This) deal means that people across the whole country will soon be able to benefit from pharmacists' prompt and expert support in supporting patients manage common conditions.
"NHS England have put their faith in us, having seen community pharmacy successfully deliver other clinical services at scale. I've no doubt that pharmacies will once again deliver an impressive return on investment for the health service."
Kaye, however, warned the funding for Pharmacy First "is not going to be enough to address the serious shortfall in core funding" and insisted "many independent pharmacies are still going to be operating at a loss."
"The combined issues of contract reform, core funding and pharmacy closures must therefore stay on the negotiating table," he said.