Positive Solutions' three storey headquarters on an industrial estate in Chorley, Lancashire, is a mix of the expected and the unexpected. On the top floor, a large breakout space hosts company gatherings, but is purpose-built for creative thinking and office downtime. The large room on the middle floor for the developers, with its banks of desks and screens, is largely empty on the day of my visit – remote and hybrid working is the post-pandemic norm; not so the room where the system hardware is configured, as technicians assemble orders ready for delivery to customers.
Managing director Charlie Denwood has been with the company for seven years. As the team – chief commercial officer Steve Russell, finance director Tina Gaskell, product strategy lead Mark Merry and marketing manager Jemma Cawood – gather round a large table in a breakout space, Charlie explains how the business differs from the one he joined in 2015.
"Positive Solutions was described to me as a 'techie-driven business' – technology for technologists, so unless you understood technology, you'd never get the full benefit out of it," he says. "We were effectively a jack of all trades and master of none, with a pretty good product, but a 'this seems like a good idea, let's build this' approach. We've flipped the business, so it has become market- and customer-driven, like any good technology business."
Support for the changes Charlie and the team are making comes in the form of investment from parent company Mawdsleys, the family-owned business with a heritage that stretches back almost 200 years (it was formed in 1825, the same year as Cadbury's).
Since its acquisition by Mawdsleys in 2000, Positive Solutions has been something of a tech cuckoo in a specialist wholesale, logistics and pharma nest. "Positive Solutions was returning a fairly good margin and a good return on investment," Charlie says, "but in my opinion, it could have been market leader and certainly double the size it was."
"We're on the front foot and we're not scared of anything that comes our way"
Now, a new group chief executive and chief financial officer as well as a new (sixth) generation of the family have, he says, aspirations to do something different with Mawdleys as a generational business. "They don't want to sell it off or break it up – they want to see the profits ploughed back into growth," he explains. "That opens things up for us to invest in quality people, to create a strategy and a vision that we can take forward, and not in a blinkered way just looking at pharmacy."
Charlie arrived at Positive Solutions after a technology career in retail and banking. He recalls how the banking mantra was to achieve a single customer view across all channels – branch, ATM, telephone, internet, mobile – and this has driven his thinking about the way technology should apply to patients. "You need a single patient view across all care settings," he says. "The big question is: how do you make it real? We've really started to take this question on over the last two years. We're on the front foot and we're not scared of anything that comes our way, because we believe in the strategy we've created. And we have the long term commitment and investment from the board."
Defining moments in time
Positive Solutions is celebrating its 30th birthday this year. It was formed in 1993 as an electronic point of sale (EPOS) element of a business that also included Cegedim, now a competitor. The two businesses split soon after, but it was only when Mawdsleys bought Positive Solutions in 2000 that it moved into the PMR market. What became Analyst appeared a year later.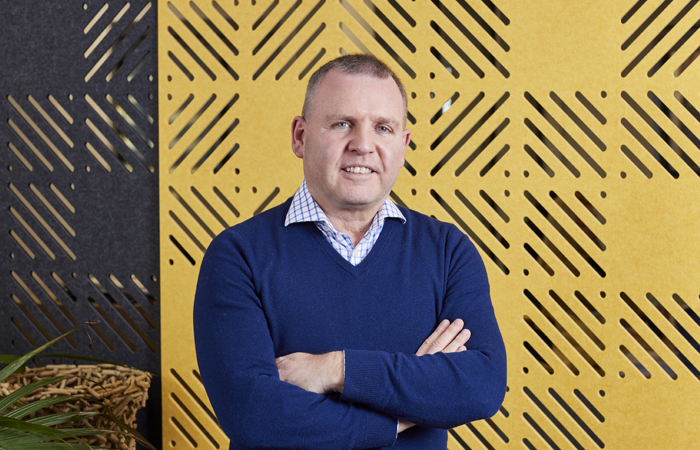 Steve Russell takes up the story with the big milestones of supplying Analyst into Morrisons in 2015 and Well in 2018. "To capture a tier one player was quite a fillip to the business," he says. "And what we did with Well was one of the stand-out projects in the last 30 years of community pharmacy. Imagine rolling out circa 750 sites in under 12 months, at a minimum of four sites per day, per week?"
For him, this was a defining moment in the history of the company; the point when it moved into the big league. "There was a worry about what such a large estate would mean for smaller, historic customers," Steve recalls. "We had some growing pains, but there was no impact on service levels or production. You would ring the service desk and get the same level of support, but instead of speaking to Bill, there were now 20 Bills." Relationships with both Morrisons and Well are in a good place. "We expect to see them on board for many years to come."
Positive Solutions claims a share of the overall UK community pharmacy market of between 17 and 18 per cent. "Strip out the top 12 contractors, who between them have over 50 per cent of the total estate, and we have a 22 per cent market share," Steve says. "We are well represented among independents, with around 2,500 sites under contract in total.
"There's relatively little attrition at PMR level, despite the teams we all have working to crowbar contractors from another provider. On typical four-year contact cycles, there's 2-3 per cent attrition a year; in other market sectors 5-10 per cent would be normal. That's indicative of a well-served market, but is also a reflection of the disruption of changing provider."
Positive Solutions is now 120-strong (there are 800 staff in the Mawdsleys Group). "That's a fair-sized business. Many of that team are now focused on the new world, but let's not overlook the fact that Analyst has quite a roadmap ahead of it," says Steve. "We want to make sure our existing customers on Analyst are looked after, even while we grow."
Steve joined the company 15 months ago, from a background in finance and technology. "In technology terms, this sector is 10-plus years behind what you'd see in other sectors," he says. "It's in the private sector, but has public purse strings. I'd spent a lot of the last 14 years in private equity-owned businesses. EBITDA and spreadsheets; that's a bit soulless.
"A family-owned technology business as established as this one is peculiar. After success while they've been relatively agnostic to what we were doing, now they have lit the fuse we are in a better place to deliver on their investment. And given the generational aspiration Charlie talked about, what excited me is that we could put plans together that went beyond a three to five year cycle."
Analyst continues and grows
Before we get to the way forward, Steve is keen to talk about the plans for Analyst, the product the company is known for. "At its heart, the PMR does what you'd expect a professional, well-designed PMR to do, but you can also have it as just an EPOS solution," he says. "Many of our traditional EPOS customers migrated into PMR and vice versa. We are the only PMR that does full integration, without switching between windows or systems. That works for retention as well as recruiting new customers."
Steve runs through the key features of the Analyst ecosystem – the use of hand-held technology to improve pharmacy processes, QuickPick facilitating batch processing of prescriptions bespoke to dispensary layout, and Handout, which streamlines shelf storage, bag retrieval and handout. Then there's Head Office, the centralised PMR management for groups – "it has a fairly basic reporting module, but those who use it, like it"; cascade stock ordering platform OrderManager, the hub and spoke solution Central Fill and two data products, Data Source and Event Pulse.
"OrderManager has had the most additional interest in the time I've been here," says Steve. "That might be because contractors are becoming a bit more cynical about wholesaler-driven cascade systems, or because people may be looking to make cost savings or efficiencies. Either way, it's entirely independent, allowing you to set all the rules. Future development will take it into a web-based environment."
He says Positive Solutions might have been the first hub and spoke provider in the market – the first installation in a medium-sized group of what is now Analyst Central Fill (ACF) was six years ago. "It's a 'pre-legislation change solution, but for those who use it, it's a really powerful tool," he says. "Our view on 'remote fulfilment' is to be as agnostic as possible and to give our customers as much opportunity to make an informed choice. I think ACF will continue to be a part of our suite."
Data Source is a dump of all data in the PMR, with a front end allowing users to manipulate it, while Event Pulse collates live data on 28 events triggered by different stages in the workflow of Analyst, including script drawdown, picking, handing out, etc.
"There are a significant number of integrations in the Analyst ecosystem, with robots and other technologies from third parties such as automated kiosks," Steve explains. "We have assisted clinical and accuracy checks – we're just introducing accelerated labelling – script queue filters and an auto claiming function. Those five things will probably save a pharmacy 20 hours a week."
"We couldn't be more cognisant of the pressure contractors are under financially," adds finance director Tina Gaskell, "and how difficult it is to justify any investment in new technology at a time when the funding model is rowing the other way. What we are trying to achieve with the technology we are building is a visible, if not an immediate, return on the investment you are making as a contractor."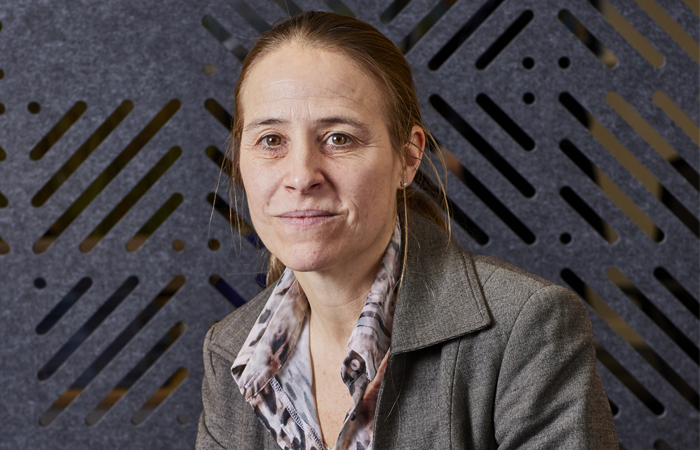 Efficiency and engagement
For the 'new world', Positive Solutions is taking a different, needs-based approach. "We wanted to stop building stuff because we could," Steve says. "The start point was users, asking 'what are your problems?', then going to the technologists and asking them how to fix them. There are some things we can't do a lot for – I can't give a Carlsberg answer to the issue of locums and resourcing, for example, but the three major challenges we bit off were improving efficiency, driving services and engaging patients."
For context, Steve says the team are conscious that whatever they create has to reflect a world in which pharmacy does more for less. "I don't think the PSNC, even in its more optimistic modes, can see the Government suddenly turning 180 degrees," he says. "Service is clearly a direction of travel, so how does a pharmacy reinvent itself to be able to do that? And then – the forgotten piece – what are we doing to engage patients?"
Product strategy lead Mark Merry has held various roles at Positive Solutions and Mawdsleys for over a decade. He describes the thinking behind the next generation development of the Hx platform: "When we're talking 'beyond PMR', we're looking at breaking things down to a modular level. PMR is the starting point, but Analyst, which will be around for a while, is a locally-based platform and the cloud is the future. Workflows in pharmacy are changing too, so we are adopting those into a new platform."
"That's the end game – how do we improve the outcomes for patients while delivering all these different elements?"
Other factors feed into the thinking. "Automation remains expensive and is used in pockets, although the value proposition on collection units is growing. The price is starting to come down, so anything we build has automation in mind. We're connecting things to the NHS properly – everything from checking a patient database to interoperable care records – so I'm making sure everything we're talking about follows best practice and that means the NHS interoperability standards.
"Everything we do from this point on is following the pharmacy standard. I'm hoping the [new] PMR will be the first product to be endorsed and launched with those standards in mind. If you don't do that, you're never going to get true interoperability." Mark says the NHS needs to take its own standards seriously too. "The whole industry has to work together if interoperability is really going to be achievable."
He says that while the New Medicine Service (NMS) and the Community Pharmacist Consultation Service (CPCS) were building blocks, "when we talk about investment in services, it's the whole journey – not just a pharmacist saying 'have you got five minutes?', but the data – how did the patient know the service was available?
"Having a fully integrated patient app is important. Not just ordering your medicine, that's obvious, but communication. A patient talking to a pharmacist via the PMR. That's technically possible, and it's exciting. Analytics ties everything together. I can't tell you how many groups I've talked to and it's Thursday and they're three or four days behind on prescriptions because a locum's been in all week. We need to surface that kind of thing as well as the more obvious, like missed claims.
"The whole ecosystem is going to be modular by design, pick and mix if you like, all cloud-based, interoperable, and some of the stuff which isn't cloud-based now, will be in the future. From the perspective of a single patient view, as a clinician looking after a patient, can I see everything? Can I see their GP record? Can I see that they've had a private flu jab? Can I send information that might be important for their long-term conditions to them?
"We're unpicking everything built 15 years ago and starting again with the knowledge we've built over that time. Saving time is key, saving money wherever you look, whether it's buying medicines or generating new revenue or improving engagement. I'm a patient who takes medicines for a long-term condition and I wouldn't know what services my pharmacy offers. We need to address that. Interoperating data leads to improving outcomes. That's the end game – how do we improve the outcomes for patients while delivering all these different elements?"
The team have a clear sense of the direction of travel of pharmacy, which is the backdrop to the development of the new platform, but they recognise the challenge across a sector that does not have a consistent view of its own future. "The gap between those who don't deliver any patient engagement and those who recognise that retail and services are super important is huge," Mark says. "There seems to be a cohort that don't care, a cohort that really know they should care and are waiting for technology to help them, and a few who have five busy consultation rooms and are doing 100 consultations a day (excluding flu), which is incredible."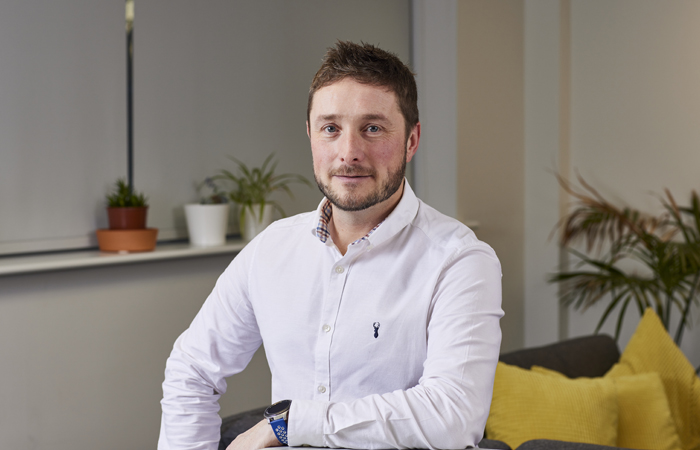 A new Hx world
We start the rundown of the new Hx platform's features with an explanation. Hx is a reference, Mark says, to health records, in much the same way as Rx has traditionally referred to prescriptions. He says Hx as a concept is "not specific to pharmacy". The new system is device-agnostic and places great emphasis on user interface and user experience (UI/UX) design. "Our development squads all include a specialist in the way a product should look and feel in terms of colours, shapes, spaces, eye gaze, etc. For example, a call to action button on screen will be the same colour even though you're moving from module to module," Mark says.
"We're connecting things to the NHS properly – everything from checking a patient database to interoperable care records"
Steve chips in. "I call it the Adobe effect. If you're using an Adobe product, you know you're in Adobe's ecosystem by the way it looks, feels and the way you navigate it. In a clinical environment, that approach has even more resonance. It's helpful from a training and implementation perspective, but also from a risk and clinical safety perspective. It might sound a bit ephemeral, but from a button press, an aesthetic, and a workflow and user experience perspective, this is an entirely new world."
Marketing manager Jemma Cawood says this approach is a natural development for younger pharmacists. "They're on board with this approach; pharmacies are now moving down through the family, and younger generations are making the change. They're used to their Apple devices, Adobe, then they're coming to work in a pharmacy and looking at something that resembles Windows 98.
"There are a lot of customers who love Analyst, and for those customers it's like being on the edge of a cliff – for 30 years they've relied on tokens and grabbing bits of paper. Using hand-held terminals, moving the clinical check to the front of the process to free up your most expensive resource might drive a huge amount of efficiency, but it's still a precipice moment."
The Hx platform currently has six elements. HxConsult is the clinical services platform. It's already supporting CPCS, flu and other vaccination services; other services such as NMS and DMS, smoking cessation and contraception will follow by the middle of next year. All are integrated into the Analyst PMR. A consultation wizard, providing the ability to build a service from drop down fields, will be launched this month, empowering pharmacy to build the service it needs most.
HxIntel, due for launch this quarter, can surface and report live data from multiple sources, including the NHS. "Having almost live data is massive when you are talking about existing systems being 24 hours or even seven days out of date. And being able to suck in external data will make Intel a really powerful product for identifying missed opportunities," Mark says.
Steve adds: "There are products out there that manipulate this data, but they are largely aimed at the bigger groups. The target market for us is across the piece. For the independent, you don't need data scientists. The commercials are designed to make it affordable even for a single site. Most business owners in this space do not know what their business is doing – not well – and certainly not in a timely way. This will literally give them a pulse of what is going on."
MyHealthHub, the branding for the patient app, is the only piece of the jigsaw that isn't Hx. As it's patient facing, it has a completely different brand and feel. It will allow for the booking of appointments, face-to-face, phone or video, and is integrated into Royal Mail to take efficiency one step further. There are marketing tools within it too, and the potential down the line for e-commerce, loyalty programmes, etc. The app is currently at the pilot customer stage, with launch imminent.
"We came up with the strapline – it's where community and pharmacy meet," says Steve. "It will allow independents to compete with the distant sellers on a level playing field. We can see the volume going through the internet players because many of them are our customers, but we can also see the attrition. As soon as something goes wrong and they can't deliver on time, patients go back to the community pharmacy."
"The cost model is attractive. You get tracked 24 or 48 hour service, delivery by Royal Mail. If you want to focus on the green agenda, the service will go through no more than two depots; the pricing model is designed on one. It's optional, but a pretty powerful proposition."
Steve is particularly keen to stress the communication element. "There are customers who say they're taking two to three hours of phone calls a day from customers asking if their prescription is ready. We will be providing the ability for a two-way conversation via the app. Going beyond that, integration with the PMR will allow a pharmacy to talk, for example, to all its asthma patients, invite them to a clinic in an evening. That's developing a relationship."
HxCare will be Positive Solutions' first foray into a fully integrated MAR chart, which will start to bring different care settings into the model. Mark says UI/UK is really important here. "It has to be really easy to use. People can't be scared of the technology when they are used to using paper. The module will be piloted in February, with a launch scheduled for the second quarter of the year.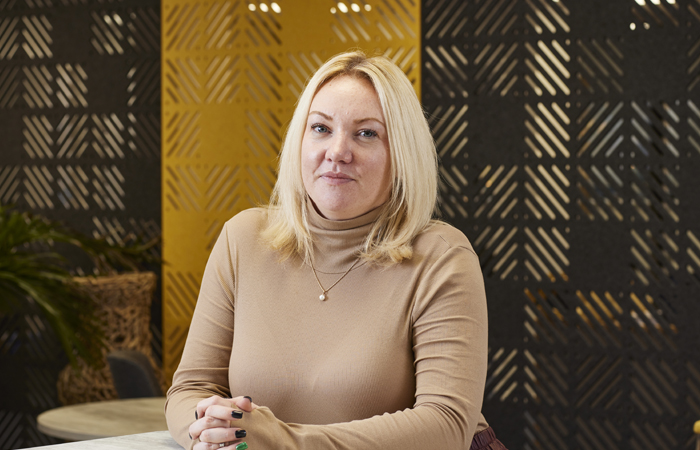 HxDispense is an alternative to Analyst PMR, with launch, starting in England, scheduled for this September. Mark says: "It will be quite lightweight functionally to begin with. Then there is the future roadmap for how all that connects together to create that interoperable single patient view across other care settings and other clinicians.
"The MMP [minimum marketable product] version is going to be very attractive to users with a fairly basic PMR requirement (i.e, no automation or hub and spoke). It will also be attractive to the bigger internet players because their needs are on rails. We will quickly follow with launches in Scotland and Wales – we are probably the biggest PMR provider in Scotland; they're very important to us. We then want to get robot and hub and spoke integration as quickly as we can. Over the course of the next three to four years, you will see the product become enriched and as that happens, customers will be given the choice to either stay with Analyst or move. We will be marketing to new customers as well.
"Our customer experience team are all about understanding the customer, what they need, what they think about the future, where their problems are"
"When Titan launched in 2019, Tariq [Muhammad] had the benefit of looking at what everybody else was doing. We're four years on and we've done the same. You can expect a good looking product delivering all the modern work flows you'd expect."
The cloud-based, modular approach to Hx also opens up other possibilities, such as software as a service (SAAS) and an end to long contract cycles. Steve says: "The challenge is to move a business that's been reliant on saying 'pay me upfront' to one where I'm going to get a 12th or a 24th or 36th of that every month over time. In April this year, we introduced SmartPlan, which took everything we do today, with the advantage of paying over time. You can still pay cash upfront if you really want to, but most customers took the opportunity to pay a fixed amount per month throughout the term of the contract."
SmartPlan is backed by the biggest tech funder in Europe, Société Générale. "The ultimate endgame is full SAAS – scale up, scale down, month by month, no time commitment – that's an aspiration in a modular world."As a bonus, because the current SAAS-lite model is a lease, there can be tax advantages too.
Steve says PSL has to think wider than pharmacy, but that's in tune with the shift towards more integrated thinking within the NHS. "We're swimming in the finite pool of pharmacy, with ever tighter purse strings and the mercurial mistress of the NHS," he says. "Those three factors don't lend themselves to growing the business significantly. So, what are we good at? Our direction of travel is towards being a technology specialist, not an IT support business. We want to enable and empower our customers and we want to deliver platforms, apps and solutions on whatever hardware they want to use.
"Where there's a workflow involved, we're good at managing that. Using technology to help where there's a patient. And dispensing. That's not unique to community pharmacy. Secondary care is an obvious next step; let's see what we can do to help out in similar environments – within hospitals, for example. We're stepping into care with HxCare; there are two or three options strategically, once we have the beach head with eMAR… Then there's veterinary, dental and optometry."
Lessons for transformation
Coming from finance backgrounds, Steve and Charlie have seen the transformative effect of open banking. "Now," says Steve, "I can get a loan in 10 minutes if I'm happy for you to access all my open banking records. We need similar changes in healthcare. Imagine a world in which you can travel to Cornwall on holiday, access your health records and go into a dentist, optician or pharmacy and get treatment. That's the end game of all of this, but that's probably a 10-year vision minimum. Right now, we have to put the building blocks in place."
Charlie says that as well as being a product strategy and a vision, the development of the Hx platform has brought colleagues at Positive Solutions closer. "Our people are part of all this," he says. "We have a monthly session for everybody, just to get updates on what's going on. They get the demos, have an opportunity to ask questions. This has really gelled the company together.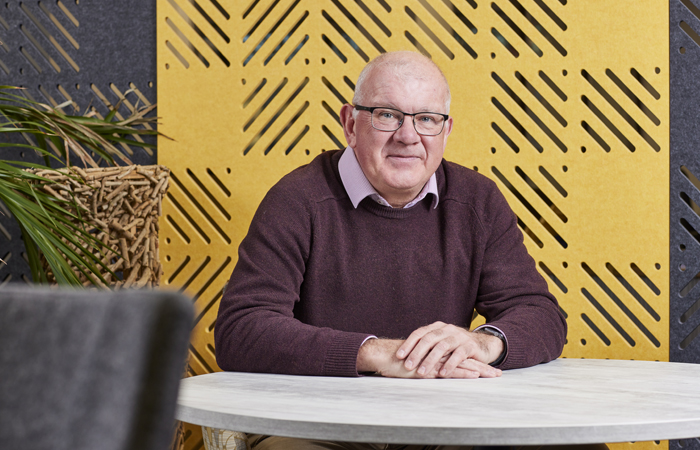 "We have our heritage suite, as we call it, and we have our new world, but that new world could have been a start-up business. Bringing it together was one massive challenge, and it's gone really well." Tina agrees. "Everybody has a different take, but the monthly sessions allow input and you get feedback. It's very collaborative. Everyone has an opinion," she says.
Jemma Cawood's role as marketing manager (she joined the business from Cegedim less than a year ago) has seen Positive Solutions take a different approach to communications with customers and colleagues alike. "Instead of 20 pages of product update, we'll now have a webinar, led by product specialists. We'll hold them on an evening at 7pm so people can attend, and they are recorded for those that can't," she says. "We have a brand new, cleaner website, and a new customer portal which is designed to provide all the supporting information in an environment which is theirs."
Jemma is keen to stress that long-term customers are not being forgotten. "It's a two-pronged approach," she says. "There is some great stuff coming up with Hx, but the majority of our customers are still Analyst users, and we are still doing loads of stuff with that product – other than the HxDispense, all the other new products can be used with Analyst too. We have to make sure they know about it and know what's coming, otherwise we're just making things exciting for ourselves. It hopefully also demonstrates to them that they are getting value too."
Last word goes to Steve. "Hx is an evolution not a revolution, much of it borne out of the challenge Charlie made to the business seven years ago when he arrived.
"Our customer experience team are all about understanding the customer, what they need, what they think about the future, where their problems are. All of that is filtered and fed through into the process. Then there are product-based focus groups. Then, when you get to the production stage, you get them to play with the toys you are building.
"We build a product to 100 per cent spec, but we expect it to be 75 to 80 per cent right before we have the pilot periods when we can tweak. If we have it radically wrong at that point, then everything before it has gone wrong. For the future, I want to formalise our engagement with the customer base into a forum of some sort, where customers who want to can drive the agenda around what they need."