Interviews
Change agent
By Rob Darracott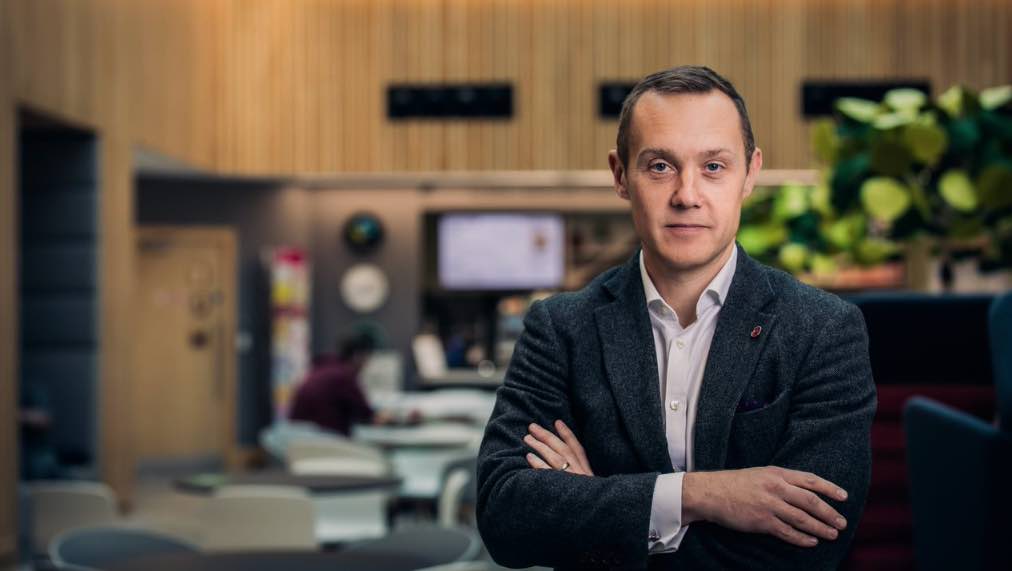 It's a sunny day in Cardiff. We're meeting in the Welsh Government's Cathays Park headquarters. Andrew Evans, chief pharmaceutical officer for Wales since 2016, says there can be negativity about what's going on in pharmacy, but it's nice to be able to talk about some of the good things.
We kick off where he started in his recent presentation at the Pharmacy Show, with the Welsh Government's 2018 strategy document A Healthier Wales. "Values that exist across society in Wales were reflected in a document that described how we want to go about the business of health and social care," he says. "The work we were doing with pharmacy predated that but was following a similar path.
"I talk about the idea of a personalised service a lot. We all have busy lives, financially things are tight, particularly at the moment, but we all value personalisation. People want an experience that feels like it's targeted towards them, like it meets their specific needs. That was something we were trying to achieve. It's something pharmacy does really well."
Andrew is much in demand. In September, he was the keynote speaker at the Independent Pharmacy Awards in the House of Commons, where he expanded on the values that underpin the community pharmacy contractual framework in Wales. "I have a genuine warmth for the independent sector because it reflects the values that would resonate with people in Wales," he says. "I talked about seamless care, higher value, an evidence base and scalability. The idea of taking a local innovation and moving it through a regional approach and then nationalising it, that's absolutely something we've been doing in pharmacy since 2011, when I first came into government."
That first part-time role had a specific brief. There was some work to do on pharmacy regulations, but the main task was bringing local services together into a national approach. For example, 20 of the then 22 health boards had an emergency contraception service, "but there were 20 different flavours". The learning was then applied to items that appeared in the next government's manifesto in 2012.
"They had a commitment around making pharmacies the first port of call for minor illness. Out of that came the Common Ailments Service," he says. This time, the national approach started with existing services in two health boards. "We worked with them to develop something that worked well from a health board perspective, but also from a pharmacy perspective, then scaling it."
"We want the added intangible benefit of people knowing who their pharmacist is, rather than going to a generic pharmacy for the services they offer"
Consistency is important, he says, particularly in the public offer. "If we're going to have traction in moving care from other parts of the health service, which is an aspiration of pharmacy and of successive governments across the UK, then helping the public understand what pharmacy can do is vital. And consistency of offer is critical to that."
Consistency of offer underpins the introduction this year of the Clinical Community Pharmacy Service (CCPS), which has brought together four services – Common Ailments, NHS flu vaccinations, EHC and emergency medicine supplies – as a mandatory package. A fifth, bridging and quick start contraception, will be added later this year. Pharmacies opt into all of them or do none of them.
"This has been a massive success really quickly," Andrew says. "We've gone from high levels of coverage across our common ailments service, flu vaccination, emergency medicine and emergency contraception services to higher levels across all of them. Now 99 per cent of pharmacies offer all those services and that will have a commensurate benefit in the pressure it takes off other parts of the NHS."
Making community pharmacy an 'investible proposition'
The word "community" comes up a lot in our conversation. It's one of six 'C's – the principles Andrew says have underpinned the contractual framework since 2018. "Drive up and down the M4, or the A55 in North Wales, if you turn left or you turn right, sooner or later you hit a town, and that town looks like the next town and the next town, whether you're in Bridgend or Llanelli or Neath or Pontypridd, where I'm from.
"These towns don't necessarily flow into one another; they have a distinct community. That sense of looking out for people in your community, the social capital that comes from that, is something we wanted to make sure pharmacies have. They're an integral part of those communities." The second 'C', continuity, is closely linked. He says some approaches by some pharmacy groups in the past have almost deliberately sought not to maintain professional continuity, to the detriment of service users and probably pharmacists too.
"Across any part of the health service, all the research tells us that if you see the same person more often, you get an added benefit, above and beyond the service they're providing to you at the time. Pharmacies are important, but people don't really have a relationship with a pharmacy –they have a relationship with the people in the pharmacy. That's where you build trust and that's something we want to see more of. We want the added intangible benefit of people knowing who their pharmacist is, rather than going to a generic pharmacy for the services they offer."
As well as community and continuity, the six 'C' principles include capacity – making time for pharmacies to deliver outstanding care; capability – ensuring professionals have the skills they need to deliver great care, and collaboration – integrating the role of community pharmacy with that of other NHS providers. "From the outset, we said that those five 'C's should form the basis for the future of community pharmacy," Andrew says. "We've added a sixth since – connectivity. Making sure pharmacists and pharmacy technicians are digitally connected to the NHS, able to share patients' medical records, to support pharmacists and pharmacy technicians to deliver great care, and to communicate what they do across the NHS.
"you've got to move at the pace of the people at the front of the curve, not those at the back; eventually they will catch up"
"The 'C' principles were designed to ensure that not only do community pharmacies contribute to people's health and wellbeing through the delivery of care and clinical services in the community they serve, but also that they create an environment in which the sustainability of the sector is guaranteed for the longer term. And it's guaranteed because it makes community pharmacy an investable proposition in the eyes of the NHS and Government.
"What we agreed with CPW [Community Pharmacy Wales] at the end of 2021 was a sweeping set of reforms to the contractual framework that are true to those six principles. To rapidly expand the clinical role, incentivise workforce development, and make sure the increasing investment being made by the Welsh Government, including £6 million this year, encourages and rewards pharmacists to do more of the things the NHS needs."
The opportunity of devolution
That sense of community as it applies to health is, of course, rooted politically in the devolution of health to Wales in the settlement that created the Welsh Government and its parliament, the Senedd, in 1999.
"I've worked closely with four ministers, both in my current job and my previous roles, and all of them have been incredibly supportive of the pharmacy profession and of the community pharmacy sector in particular," Andrew says. "There are shared values between community pharmacy and politicians here. There's something about the nature of the government here, there's definitely a feeling that ministers value the contribution that pharmacies make and have been willing to approve and invest in transformation when that's been necessary."
Wales also retained its statutory professional advisory machinery when the other UK administrations abolished theirs. Andrew says the Welsh Pharmaceutical Committee is significant in bringing all parts of the profession together - pharmacists, pharmacy technicians, pharmaceutical scientists, hospital, community, industry, general practice.
"It's the only place we can go to get a genuinely consensus view of what pharmacy thinks in Wales and it has the ability to speak directly to ministers," he says. "When we came to writing the vision for pharmacy, Pharmacy: Delivering a Healthier Wales, it was really important to us that we achieved a consensus among all the various constituents.
"If you have a forum that's enshrined in statute, you have a reason to compel people to come together, with an undertone that they must behave in front of the Minister. It's a strong way of unifying the profession.
"My job, as I see it, is facilitating the various parties to bring their expertise into our discussion and into our policy development. There are many areas where I don't have any particular expertise and being able to call on experts through the Welsh Pharmaceutical Committee is really important. It's not without its challenges, but that ability to arrive at consensus and probably push individual constituents a little bit further than they would otherwise want to go was really helpful."
The other key relationship is with Community Pharmacy Wales, the community pharmacy sector's negotiating body. "They've been integral to the whole process," Andrew says. "We've tried to take forward negotiations in the spirit of making it a collaborative effort."
He recognises the significance of the changes he has been asking community pharmacy to make and how challenging that has been for contractors and their representatives sitting around CPW's board table. "We had to do a lot of work in the early stages, as we continue to do, to win their hearts and minds. But doing what you've been doing for the last 30, 40 years isn't what the NHS needs, and it isn't good for you either," he says.
"The way the public views what they want from pharmacy – from anything – is changing, and pharmacy needs to adapt. Getting people to move away from the idea that everything's driven by prescription volume, to a place where services are as important to us as making sure people get their prescriptions, was a massive change. I'm really grateful to successive board members and the executive team at CPW that they've really understood and buy into that message.
"We have a long-standing relationship that's helped build trust. So when we say we think the sector needs to change, they don't simply say 'no, it doesn't'. They want to know why we think it needs to change, and then it's about the rationale for the change and convincing them that we are also bought into the long-term sustainability and viability of the community pharmacy network. If you get trust at the outset, then everything after it is much easier.
"One of the hardest things we've got them to agree to is that you've got to move at the pace of the people at the front of the curve, not those at the back; eventually they will catch up. Many contractors, particularly younger pharmacists who are coming in as contractors and some of the independents who want to move on, want to pursue our agenda. They see it as an opportunity to develop themselves personally. They see it an opportunity to address some of the workforce challenges. A strong community pharmacy sector is going to be an attractive place to work. That isn't just about the financial or employment rewards – there are professional rewards as well. Community pharmacy has to be a place that's interesting to work in. I think CPW get that."
The most exciting area of change in community pharmacy in Wales has to be the rapid spread of its independent prescribing service. For Andrew, it was a natural development. "We took stock of the progress we've made around developing clinical services, and we also looked at what we believed it would take to transform the way the public views pharmacy," he says.
"We'd created this transactional model, sometimes different offers in different areas, but all focused on this notion of a service confined by its specification or by the patient group directions that went with it. The public couldn't really be certain what the offer was. And we talked in a rather technical language that meant something to contractors and pharmacists but didn't mean a huge amount to the public.
"A strong community pharmacy sector is going to be an attractive place to work. That isn't just about the financial or employment rewards – there are professional rewards as well"
"We needed to create a way that the public subconsciously know what they get from a pharmacy. That they can rely on seeking the help of the pharmacist, who is enabled to support them with whatever that means. The way you achieve that flexibility, that autonomy in practice, is to enable them through independent prescribing.
"We needed to get away from 'you don't fit the rules so I can't do anything' or 'I know what I would like to do, but you've got to go back to your GP'. We saw independent prescribing as the critical thing to transform what community pharmacy does from a clinical perspective. That moves it into a much more professional, flexible and responsible space, which would allow the public to really benefit from the skills of pharmacists."
Since April, any community pharmacy employing a qualified, competent independent prescriber can cover an extended range of minor ailments not covered by the Common Ailments Scheme and provide routine contraception under the nationally directed independent prescribing service.
Andrew says rollout is slightly behind the schedule to have independent prescribers in 30 per cent of pharmacies by the end of the year, although consultations are already running at 5,000 a month. "I'll be very happy to stand up with the criticism, but I think 25 per cent of pharmacies with independent prescribing services will be an incredible achievement by the end of 2022." The plan is to have independent prescriber services in one in three pharmacies next year, in half of pharmacies by 2025 and in all 710 pharmacies in Wales by the end of the decade.
"And at some point, when there's sufficient numbers of prescribing pharmacists, the idea of having lots of services in pharmacy effectively goes away. You have a prescriber who is able to offer everything through their ability to prescribe, or through the additional skills they obtain through training as a prescriber or afterwards. Prescribing is the fundamental building block of a truly clinical community pharmacy service," Andrew says.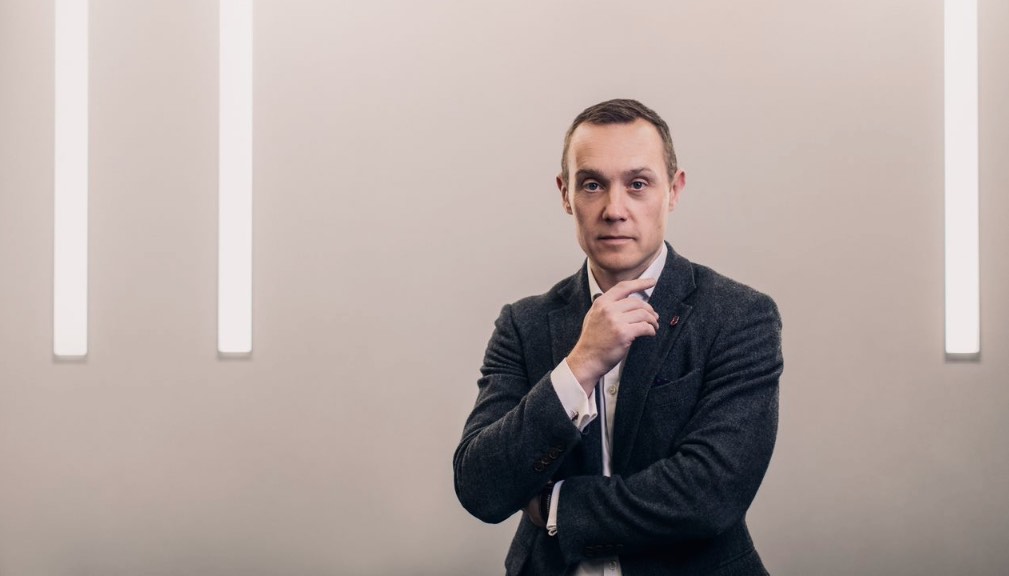 More scope for pharmacy technicians
Empowering pharmacy technicians is a significant enabler. "Absolutely," he says. "In many pharmacies across Wales now, pharmacists spend the entirety of their time providing clinical services, but there is more demand for their services than a pharmacist or even multiple pharmacists are able to satisfy. We still think medicine supply is critically important. Getting it right. Getting it done efficiently. That leaves a space for pharmacy technicians to take responsibility, take accountability for that part of pharmacy."
He does not want to stop there, though. "It will also allow them, with the right changes in legislation, to offer flu vaccinations through patient group directions, to provide emergency contraception, that's where we want to see pharmacy technicians going. It's where the pharmacy technician profession wants to go. And it will enable pharmacists to do even more, particularly post-2026 when their expectations and their skill levels will be higher.
"The area that troubles me most is capacity. We reviewed dispensing volumes in Wales last year. We looked at dispensing intervals, whether people need to have their prescriptions dispensed every 28 days. I think we need to be more flexible. We need to understand what problem we're trying to solve by shorter dispensing intervals. Wales dispenses too many prescriptions too often when compared to the rest of the UK. We haven't got traction on that yet. CPW is supportive, the General Practitioners Committee in Wales is supportive, but when people are busy, even things that release time down the line for them are the last thing they think of."
Andrew plans to return to it later this year. Other changes to release capacity, such as a national approach to gluten-free foods allowing people to use supermarkets and other retailers, are also under consideration. The aim is to "move activity where pharmacists don't add value to make capacity for things where they can really make a contribution".
The Welsh Government is not afraid of direct investment to encourage change, for example through part-funded automation. Andrew says the move was prompted by seeing 24-hour access to medicines via vending machines on pharmacy visits. Pharmacists said that moving 10 people who just need to pick up medicines out of the pharmacy through automation could create the space for one really positive interaction to improve an individual's health outcomes and make a real difference.
"We saw automation as a joint venture with contractors," Andrew says. "After our first round, where we invested about £20,000 per pharmacy [around £200,000 in total], we reduced the amount because the first contractors in carried the greatest risk. They proved it works for their business model, so the risk is much lower for the next group. If we continue to invest in automation, and I hope we will, then it will be on that shared risk basis, with contractors taking more and more of the risk.
"There's a culture I want to try and instil in the sector. You don't have to wait for the Government to do it. Take independent prescribing. Health Education Improvement Wales is funding 100 training places, but you can pay for your own university course if you want to. If you can see the opportunities, and we believe we've held out the right sort of incentives, an individual pharmacist or contractor should think it's worth investing because the returns will come in due course."
As chief pharmaceutical officer, Andrew has a brief across all aspects of professional practice in Wales. He says he thinks there is less attention, even within Wales, on a similar transformation in secondary care. Increasing demand for chemotherapy, advanced therapy medicines and other 'ready to administer' specialist dosage forms will see technical services concentrated in three regional hubs across the country – large scale manufacturing facilities with quality assurance as well as formulation expertise, with resilience built in through scale. "We will stop being reliant on the private sector to fill the gaps we have in our ability to provide products like chemotherapy, but it also has the potential to create STEM jobs in Wales. That's a great thing for enthusing younger people to come into pharmacy as a profession, whether it's as pharmacists, pharmacy technicians or to get involved in the manufacturing process."
Electronic prescribing and medicines administration will be rolled out to all hospitals over the next three years – the hospital pharmacy stock control system was replaced last year – and the Royal Pharmaceutical Society is being commissioned to provide independent advice on the future clinical pharmacy service offer. Andrew says the advice will cover what pharmacists and pharmacy technicians should be doing in hospitals to better use their skills, as well as how they're arranged. Is the concept of a hospital pharmacy department still needed, or should pharmacists and pharmacy technicians be more integrated in multidisciplinary teams? "That review, which will read out in March or April next year, will provide us with the same sort of medium to long term vision for clinical services in our hospital sector as the work we've done in community pharmacy in the last few years."
"If we continue to invest in automation, and I hope we will, then it will be on that shared risk basis, with contractors taking more and more of the risk"
As for community pharmacy's immediate future? "Professional bodies ask 'what do you plan to do next?' Our reply: we've written down and published what we plan to do, which is the things we're doing already, but we'll do more of it next year and the year after," he says.
"Independent prescribing is that critical building block – the thing that really makes the difference. Taking that from 130 pharmacies to 200, 250 and eventually to 700 pharmacies, that's where our focus is going to be. With the exception of the work to get dispensing volumes down and free up more time within pharmacies, our emphasis is very much on consolidation of what we've done already."
That consolidation will take community pharmacy in Wales further into service delivery. From a base of £4m in additional clinical services taken over from health boards in 2016/17, service funding is expected to account for one third of total remuneration by 2024/25. The aspiration in the longer term is that service funding and dispensing money will each represent 50 per cent. The way forward is clear.
Up close with Andrew Evans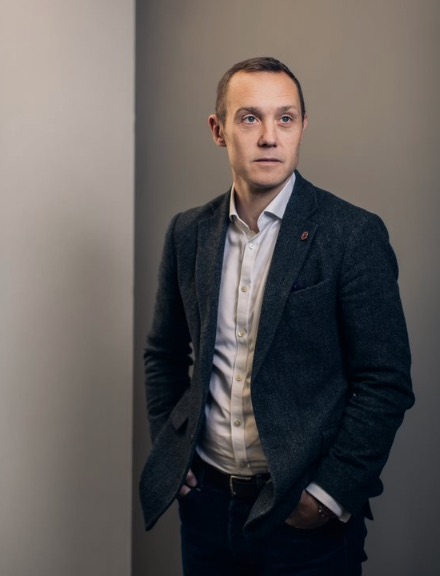 Do you get out and about?
Not as much as I'd like in the last two years, but yes. Wales is a relatively small place with a difficult geography, but I enjoy getting out and visiting community pharmacy contractors because they're often doing really innovative things. It's the same with our hospitals
and our health boards. Going out and speaking with practitioners about what they're doing and what they're trying to achieve really helps us understand what more we can do.
We have set a description of what we think pharmacy as a profession can achieve, but that is constrained by what the individual professionals on the ground feel they can do. Talking to them, understanding what barriers and challenges they face, gives us the opportunity to remove some of them. That's the real strength of my role and of Government. We don't necessarily have all the answers, but we should be able to enable professionals to be as good as they can possibly be.
What were you doing before?
I came into Government on a part-time basis around 2010 to pick up some work around emergency contraception and revising our regulations. At the same time, I went into Public Health Wales as I was training and planning to practise as a public health specialist. Completing that training coincided with my predecessor Roger Walker leaving office. Ruth Hussey, the chief medical officer, asked me to look after things while they sorted out an appointment. I agreed to do that for six months, but even though I was very much the caretaker, I intended to put my stamp on things. The inevitable consequence of that was by the time they came to appoint somebody, I couldn't see myself not doing the job, so I had to throw my hat in the ring.
How do you relax?
I don't get any relaxation out of watching Everton football club.
Welsh is clearly important to you?

Dyw'r Gymraeg ddim yn iaith gyntaf i mi. Tyfais i i fyny tua 10 milltir i'r gogledd o fan hyn. Doedd pobl yn siarad Cymraeg ym Mhontypridd. Ond mae teulu fy ngwraig yn siarad Cymraeg, mae fy mhlant yn siarad Cymraeg, felly dysgais i. Dw i ddim yn rhugl, ond dw i'n ymdopi.
Mae iaith yn bwysig iawn i mi. Byddwn i'n herio'r syniad nad yw'r Gymraeg yn iaith fyw gydag unrhyw un. Wrth dyfu i fyny, ni fyddwn i byth yn clywed y Gymraeg y tu allan i wersi Cymraeg yn yr ysgol. Nawr, wrth gerdded o amgylch Caerdydd, mynd i gyfeiriad y gogledd i gymoedd de Cymru, yn bendant i'r gorllewin, ond hefyd i'r dwyrain tua chyfeiriad Casnewydd, mae'r Gymraeg yn iaith sy'n cael ei siarad ym mhob rhan o Gymru.
Mae ychydig dan filiwn o bobl yn disgrifio eu hunain fel siaradwyr Cymraeg ac mae'n nifer sy'n cynyddu. Mae rhwng chwarter miliwn o blant rhwng 3 ac 16 oed yn siarad y Gymraeg ac mae hynny, i mi, yn arwydd o iaith sy'n ffynnu ac yn tyfu.
Mae gallu siarad Cymraeg yn eich cymuned yn cyfrannu at iechyd a lles y gymuned a chryfder y gymuned honno. Mae hynny, yn ei dro, yn cyfrannu at iechyd a lles unigolion ynddi. Mae'n egwyddor iechyd cyhoeddus sylfaenol, wedi'i gwreiddio yn Neddf Llesiant Cenedlaethau'r Dyfodol (Cymru) 2015.
Mae cyfrifoldeb cymdeithasol yn hanfodol i werthoedd, diwylliant a gwleidyddiaeth Cymru. Dw i'n credu bod rhwymedigaeth arna i i sicrhau bod tri pheth sylfaenol yn bwysig i'r proffesiwn fferylliaeth: iaith Gymraeg sy'n fywiog, Cymru gynaliadwy sy'n gofalu am yr amgylchedd, a mynd i'r afael ag anghydraddoldebau iechyd. Dw i'n ffodus iawn bod y rhan fwyaf o bobl leol dw i'n gweithio gyda nhw yn y proffesiwn yn ystyried y pethau hynny i fod yn bwysig hefyd.
I'm not a first language Welsh speaker. I grew up about 10 miles north of here. People did not speak Welsh in Pontypridd, but my wife's family speak Welsh, my children speak Welsh, so I learnt. I'm not fluent; I get by.
Language is really important to me. I'd challenge the notion that Welsh isn't a live language with anybody. Growing up, I never heard Welsh outside Welsh lessons in school. Now, if I walk around Cardiff, go north into the South Wales valleys, certainly if I go west, but also east towards Newport, Welsh is a language that's spoken in every part of Wales. Just under a million people describe themselves as Welsh speakers and that number is growing. Around a quarter of a million children aged three to 16 are Welsh speakers which is, to me, the sign of a vibrant, growing language.
Being able to speak Welsh in your community contributes to the health and wellbeing of that community and its strength. That in turn contributes to the health and wellbeing of individuals within it. It's a fundamental public health principle, enshrined in the Wellbeing of Future Generations (Wales) Act 2015. Social responsibility is integral to the values, culture and politics of Wales. I think I'm obliged to make three fundamental things important to the pharmacy profession: a vibrant Welsh language, a sustainable Wales that cares about the environment, and tackling health inequalities. I'm very fortunate that the vast majority of people I work with in the profession see those things as important too.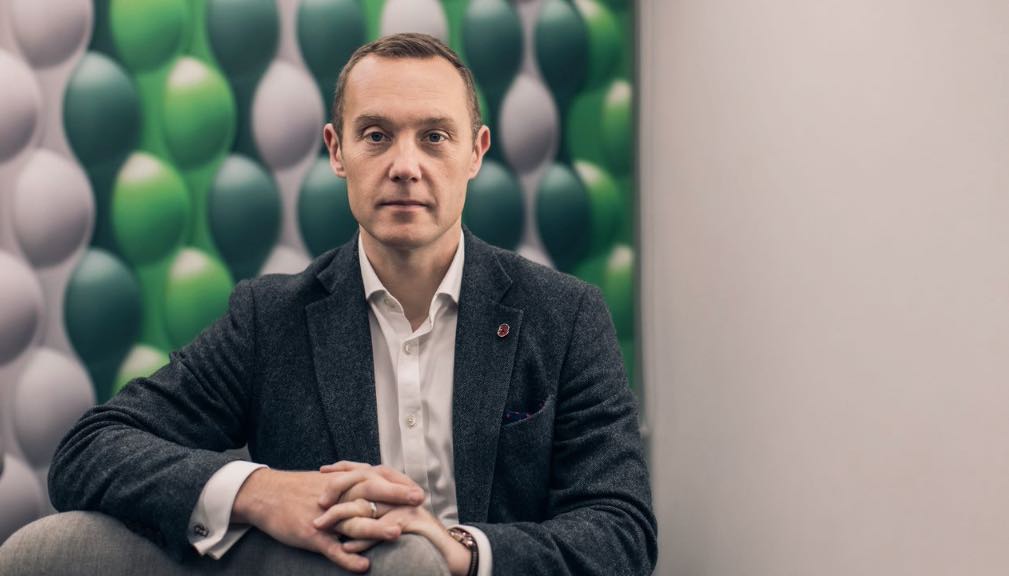 Community pharmacy in Wales: a 21st century timeline
2005 Contractual reforms (as in England) introduced concepts of additional clinical services via Advanced and Enhanced Services. Parallel track largely followed until 2011
2010 Development of All Wales Pharmacy Database, a single record of pharmacy hours, services and pharmacists
2011 Increasing focus on clinical services availability, with a distinct Wales-only approach. Began standardisation of health board services to a single national standard with the emergency contraception service. Discharge Medicines Review service tested. National electronic claims system introduced with modifications to capture outcomes (eg post-intercourse presentation time for EHC, prior year flu vaccination record). Begins to build a picture of community pharmacy access and effectiveness above activity
2012 Flu vaccination to a national standard (UK first)
2013 Pilots for Common Ailments Service start (would become national service in 2016); Choose Pharmacy national IT application introduced as bedrock of data about clinical services and the basis for record sharing from and back to the NHS
2017 Enhanced service accreditation becomes generic skills-based rather than service specific, and includes safeguarding, patient-centred consultation skills and making every contact count. Effect is to raise the minimum standard
2018 Ringfenced funding for enhanced services, with protected budgets for clinical services replacing the discretionary budgets in health boards
2022 'Most significant contract reform since the NHS was created' includes consolidation of four services into the Clinical Community Pharmacy Service, now offered by 99 per cent of pharmacies. Introduction of enhanced services dashboard showing what pharmacies do and the benefits they bring