Insight
Why I bought a pharmacy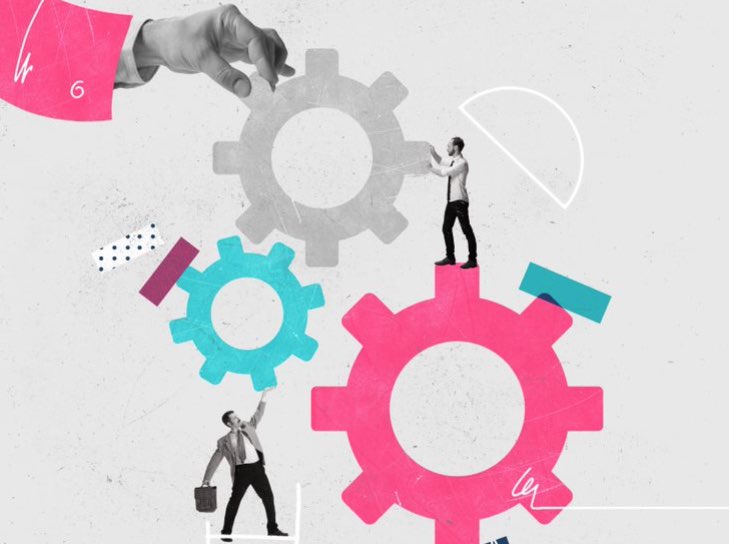 "It's like I've gone full circle in a way," says Nabeel Amirudin, describing a community pharmacy journey that started when he was 17 years old and has culminated – for now at least – with his co-purchase of Lads Chemist in Evington, Leicester, at the age of just 30.
"Quite a few of my family work in pharmacy, so it seemed like an obvious choice for me, and throughout my career, I've stayed close to my roots in Leicester," says Nabeel, adding with a smile: "I lived at home while I did my degree at De Montfort University and my pre-reg in the city because I knew I'd miss my mum's food too much."
Post-qualification, Nabeel's career path took him a bit further afield, when a friend mentioned a job opportunity for pharmacists in Northampton. "I wanted to work for an independent, so I went for the job – even though it meant a 60 mile round trip, which is not for everyone – and that's where I've been for the last six years, up until buying Lads," he says.
Indeed, Nabeel's dedication to that job has paid off, as his business partner in the Lads' purchase is none other than his boss Akshay Patel, who already has a small portfolio of independent pharmacies.
"I've built a strong relationship with Akshay over the past six years and he's really supportive of people who work for him," says Nabeel. "After working together for so long, we had been talking about going into business together when the time was right and the correct opportunity came along. So, when Lads came up for sale, we knew this could be what we were looking for."
Local knowledge

Another serendipitous twist was that Lads Chemist was just around the corner from where Nabeel lives, giving him the added benefit of a much reduced commute and a better work/life balance.
"I grew up in this area and I live five minutes' walk away from the pharmacy, so I am really familiar with it, as well as the demographics and the health challenges in this community. It seemed like an opportunity that was too good to lose," he says.
Christie & Co, who brokered the Lads Chemist sale, reported that the pharmacy had "swiftly attracted multiple offers and completed in excess of [its] guide price", which it said was evidence of the "robust appetite" among buyers in the region.
"There is a skill in identifying the correct pharmacy to buy, but along with my business partners – Akshay's nephew Krishan Patel is also on board – we were able to look deeper into the business to see what improvements we could make and realised we could modernise, rebrand and bring in a youthful energy which will hopefully yield benefits."
"It is important for community pharmacy as a sector that more 'young blood' gets incorporated into the industry to take a fresh approach"
The 'red tape', too, was something to be tackled. "I knew that the market entry part of the process could be tedious and this is definitely something that needs to be streamlined," says Nabeel, "as it currently requires lots of different applications that all have to be verified by a panel. That was surprising in an industry where getting things right but also being efficient is so important, and we have fed this back and hopefully this mechanism will change.
"Having said that, the PSNC, NPA and GPhC are all your friends in this instance, and they were always able to answer my questions."
Smooth transition
Another challenge of the purchase was to ensure a smooth transition for the staff so that they and the previous owner had no regrets about the sale.
"The staff were a key part of our purchase of the pharmacy and we wanted to keep as many of them on as we could," explains Nabeel. "If you're buying a pharmacy, you have to think about the capability of the staff and their potential to grow and accept the changes you want to implement in terms of increasing sales, the scope of community pharmacy's clinical aspect, and imminent Government proposals. That's a lot for people to juggle, but we looked at each staff member in turn and were confident that every one one of them could do this, and they've all stayed on with us, even the locums.
"A lot of pharmacy purchases are a cliff-hanger, waiting to see if the new owner will make it or break it, so certainly keeping the staff is a benefit for us."
Nonetheless, Nabeel says that buying an independent community pharmacy is still not a popular business choice for a lot of people. "I would argue that there is a negative attitude towards the purchase of small independent pharmacies," he says, "because I think most people don't think they are ready to put the hard yards in. I do know from previous experience of others that it is definitely a challenging proposition, especially when a pharmacy has been open with the same management for 35-plus years, like Lads had been."
Facing challenges
The key, Nabeel believes, is to fully scope out the potential challenges and then be prepared to face them head on. "This purchase was certainly not a decision we took lightly, but we definitely had a lot of confidence in what we had analysed and what we could improve," he says. "For example, we knew we could implement the things that we want to put in place, such as new services, working with the local community to provide services like blood pressure monitoring, and working with surgeries and building relationships with them, even if we don't have prescriptions from them."
And of course success also relies on building relationships with customers. "The role of pharmacists has evolved beyond just checking prescriptions," says Nabeel. "But you have to be on the shop floor to be approachable and be a face that the customers can relate to, so I'm in here every day and getting to know our customers."
Positive messaging
This in-person approach has also been key to reassuring customers that the continuity of care and service they had come to rely on from Lads Chemist over the years is not going to change now that it has been rebranded as Vitality Pharmacy. "Lads had been a bedrock of the community for 35 years, so when we rebranded, we were careful to put the message out there to say yes, the pharmacy has changed, but in a positive way, and the future looks bright," says Nabeel.
With a new shop front to go alongside the new name, logo, brand colours and typography, Nabeel says the rebrand is the first stage in a "stepwise approach" to change. "In line with where the direction of travel for community pharmacy is in general, we are taking a modern approach in terms of implementing services that match the Government's aim for a more integrated primary care model," says Nabeel. "Over the past few years, it is clear that pharmacists have proved our worth as a key part of this movement and that the pharmacy workforce should be utilised to maximise outcomes."
To this end, Nabeel plans to focus his immediate attention on the hypertension case-finding service, as well as vaccination services, and ramping up the H. pylori testing service that the pharmacy already offers.
Future plans include capitalising on the skills of pharmacist independent prescribers, whose ranks he intends to join himself in the near future, increasing the pharmacy's delivery service with a wider reach on regular days, and working with GP surgeries to increase prescription numbers and sign ups in the local area and beyond.
"We want to work with surgeries beyond our direct community, so providing a wider range of clinical services is a great way of doing that and saving pressure from their end," says Nabeel. "As we come out of the grapple of covid, there is a lot that needs to be done to undo all the negative impacts it has had, especially in deprived communities, which have been the most impacted, and move on as a community."
Hands-on approach
Beyond this, Nabeel's mission is to encourage more young pharmacists to consider taking the step into pharmacy ownership. "It is important for community pharmacy as a sector that more 'young blood' gets incorporated into the industry to take a fresh approach to some of the challenges the older generation have had," he says.
In the meantime, his strategy is a personal one. "In order for us to grow the business organically, we definitely need a hands on approach and the personal touch and that's what I believe I can bring to the business, which is why a pharmacy based in my home town of Leicester was always a priority choice," he says.
"Buying this pharmacy meant spending all my savings, so it had to be an investment I was comfortable with and willing to get involved in, and I'm looking forward to what the future holds."