Pharmacy responds to green agenda
Insight
Pharmacy responds to green agenda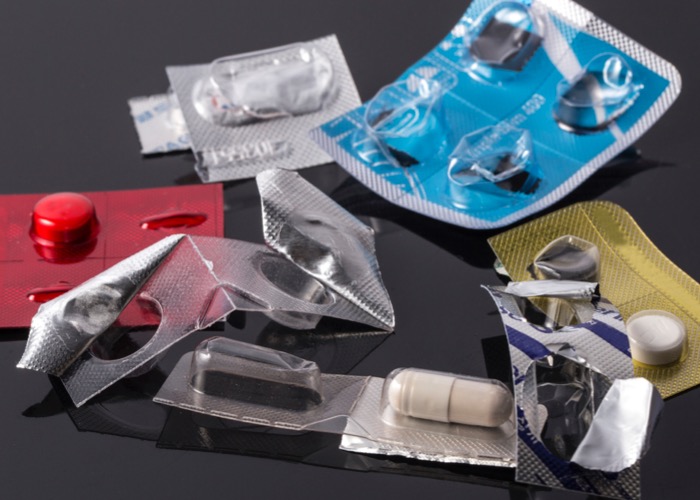 Disgruntled supermarket shoppers have been making the news lately for leaving their unwanted excess packaging at the till while bagging up their groceries. With so many kinds of everyday packaging and containers still not widely accepted by household recycling waste schemes, don't be surprised if your customers start making a similar protest.
One positive step set to stem the packaging tide was the EU vote in October 2019 for a total ban on single-use plastics starting from 2021. Consumer use of plastic bags has already dropped, thanks to the charges levied since 2015.
Keeping up with demand from customers, both Boots and Lloydspharmacy have recently switched their prescription bags to more environmentally friendly alternatives. Boots has replaced all plastic prescription bags distributed from its centralised dispensing support pharmacy with bags made from potato starch that are 100 per cent compostable, with the aim of replacing 10 million plastic prescription bags by March 2020. Meanwhile, from January 2020, Lloydspharmacy is introducing environmentally friendly prescription bags (made from an 85/15 mix of sugar cane and plastic) at its automated dispensing hubs.
Community pharmacists across Europe share the concerns about the negative effects pharmaceuticals can have on the environment
"Our stance is very much 'work in progress'," says a Lloydspharmacy spokesperson. "We are aware that changing our business to become greener, more sustainable or better for communities isn't the end of the story. We are always looking for ways to reduce our environmental impact across our business and we have many colleagues who take personal accountability for this. All our pharmacies have dry mixed recycling in place to segregate recyclable materials and we have upgraded the lighting in over 300 pharmacies to LED, which reduces energy consumption by an average of 22 per cent per year."
Lloydspharmacy also admits that: "Like other retailers, we still have a role to play in helping our customers and patients understand the most appropriate way to dispose of their waste."
Recent action on medicines disposal
Following the publication of the European Commission Communication's Strategic Approach to Pharmaceuticals in the Environment in March 2019, the Pharmaceutical Group of the European Union (PGEU) – the European association representing more than 400,000 community pharmacists – has called for action to reduce the impact of pharmaceuticals in the environment.
"Community pharmacists across Europe share the increasing concerns about the negative effects pharmaceuticals can have on the environment and, as a result, on public and animal health," says PGEU president Michal Byliniak. "As medicines experts, they are well placed to increase public awareness, promote the prudent use and correct disposal of pharmaceuticals, and provide advice on the availability of 'greener' products, where such information exists."
The PGEU is asking EU Member States, in close collaboration with the European Commission and the European Medicines Agency, to increase awareness among both the public and healthcare professionals about the prudent use and waste collection of pharmaceuticals. It would also like to see what it calls "appropriate funding" of pharmacy-­led disposal and collection schemes for medicines, and a reduction in pharmaceutical waste by encouraging the dispensing of quantities of medicines to match the duration of treatment, wherever possible.
But this reining in of waste is nothing new. In their 2012 paper, Greening the community pharmaceutical supply chain [PSC] in UK: a cross boundary approach, published in Supply Chain Management, researchers Ying Xie and Liz Breen stressed that community pharmacies have a vital role to play as "a communication point with customers for advice and education on the proper disposal of medication", as "an accessible site for customers returning unwanted/unused medication" and where pharmacists reduce unnecessary medication through supplementary or independent prescribing.
Their report encourages community pharmacies to evaluate suppliers' environmental practices and use their buying power to "strategically influence the behaviour of suppliers upstream".
There's also a 'downstream' play that positions community pharmacy as an environmental influencer. The customer-facing role provides the opportunity to explain to customers that the best way to dispose of unwanted, unused or expired medications is to return them to the pharmacy, rather than putting them in the bin or, as many think is the right thing to do, flushing them down the toilet.
Recycling options for more than medicines
If you are keen to become a greener disposal hub with a wider reach than simply taking in unwanted medicines, there are a whole host of products – many of them sold in pharmacy in the first place – that you can offer to recycle for your customers.
From latex gloves and baby food packaging, to oral care products and vitamin bottles, TerraCycle is an innovative company that has become a global leader in recycling typically hard-to-recycle waste. It offers a range of free programmes funded by product manufacturers, as well as paid-for recycling solutions for almost every form of waste.
Recent partnerships include with Mars Petcare, Colgate-Palmolive and Kellogg to collect and recycle pet food packaging, oral healthcare products and Pringles cans. TerraCycle also works with PepsiCo subsidiary Walkers on the UK's first nationwide collection scheme for crisp packets, and has teamed up with Johnson & Johnson on the first UK-wide recycling scheme for contact lenses and their packaging in-store at Boots Opticians.
Another pharmacy-related product with associated recycling challenges is the asthma inhaler. More than five million people in the UK have asthma, and the University of Cambridge has calculated the asthma carbon footprint to be "as big as eating meat", thanks to metered-dose inhalers accounting for nearly 4 per cent of NHS greenhouse gas emissions.
Researchers estimate that replacing even just one in every 10 of these inhalers with a more environmentally friendly type (dry powder inhalers) would reduce carbon dioxide emissions by the equivalent of 180,000 return car journeys from London to Edinburgh.
Indeed, the NHS is committed to reducing the environmental impact of asthma inhalers as part of its contribution to the sustainability targets of the NHS Long Term Plan. NHS England will be improving information and guidance to enable healthcare professionals to support patients who wish to use a more sustainable alternative.
The University of Cambridge has calculated the asthma carbon footprint to be as big as eating meat
Simon Stevens, NHS chief executive, says: "The NHS has already cut its carbon footprint by one fifth in the past decade and giving patients the option to, where clinically appropriate, shift to lower carbon, 'green' inhalers as set out in the Long Term Plan is not only the right thing for them, but also for the planet."
The environmental impact of different inhalers will form part of the regular training for pharmacists from January 2020, and the NHS Sustainable Development Unit is also seeking to include this in patients' annual asthma reviews from next year.
Teva UK is already working with TerraCycle to enable pharmacy customers to recycle their used or unwanted inhaler devices. Each participating pharmacy has an inhaler recycling kit containing a small stand-alone cardboard box to display and an A2 poster to help raise awareness of the facility amongst patients. Once the box is full, it is returned for recycling and a replacement box can be requested.
Back at TerraCycle, used inhalers are dissembled to recycle and upcycle into new items such as benches or soft surface play areas for use in the community. Teva points out that not only does offering this recycling facility in your pharmacy help increase footfall, "it is also a great way to initiate MURs amongst patients using the recycling facility".
Making deliveries greener
The problem when asking customers to take part in green initiatives is that many hard and fast advocates can be quick to pick up on areas where you may be falling short yourself – and for pharmacies with delivery fleets, environmental credentials could come under question.
Thanks to the budgetary scope that may be out of reach for many independent pharmacies, Boots is aiming to 'green up' its delivery service by switching to electric vehicles for deliveries to customers in Nottinghamshire and Derbyshire.
These are the first electric vans to be purchased by Boots, and the company says they should reduce its environmental footprint by approximately 22 carbon tonnes a year.
Nottingham City Transport's Ultra Low Emission Vehicle Scheme (ULEV) has supported the pharmacy chain by helping to create charging stations on the Boots site to power the new electric vehicles. If successful, the pilot will be expanded to other areas in the UK.
Pharmacy experience with recycling
Sheppards Chemists in Cefn-coed-y-cymmer, Wales, is one of around 15 community pharmacies that already act as collection points for a variety of TerraCycle recycling schemes.
"We started about a year ago with TerraCycle's Walkers crisp packet recycling scheme, mainly because we get through a lot of crisps at lunchtime, and it grew from there," explains Sheppards' pharmacist Rheanna Colyer. "Now, staff collect from their family and friends, and we've got a couple of nurseries and local offices collecting for us as well. We also have the Colgate bin for collecting used toothbrushes and toothpaste tubes, and the dentist across the road encourages people to come to us to drop things off."
Ms Colyer says the response from customers has been really positive: "Lots didn't realise they couldn't recycle these things in their normal rubbish. Plus we've had new people coming in who found us listed on the TerraCycle website as a drop-off point. Now they are coming in to use us as a pharmacy as well."
Steve Clarke, TerraCycle spokesperson, says pharmacies are very welcome to sign up. "If there's a recycling programme that makes sense to you, go to our website and fill in the form," he says. "If no one else in your area is offering that collection option within about a five-mile radius then you will get it."
For those struggling to know where to begin with introducing eco-conscious measures to their pharmacy, or simply wondering how to work out what's really going to make a difference instead of simply being a 'green wash', asking the NPA is a good place to start.
The organisation claims to "work to integrate environmental considerations into business decisions and adopt greener alternatives wherever possible", and is happy to recommend suppliers which it considers to have the same values.
Offering this recycling facility in your pharmacy help increase footfall
"Our partner Lyreco, who supplies workplace items to our community pharmacies, has environmental protection as one of its guiding principles," explains an NPA spokesperson. "Lyreco develops environmentally preferable products and services, aims to reduce greenhouse gas emissions, uses recyclable packaging, and prevents and manages waste. Its confidential shredding service for pharmacies sees material recycled back into paper products. Another partner, Fidelity Energy, is committed to renewable energy, enabling pharmacies to reduce their carbon footprint."
If you would like to do more to run a greener business then don't get too bogged down in the choices or waylaid by ongoing financial pressures. Anything is better than nothing, so take it one green step at a time.
Patch turns sticking plasters green
Patch natural plasters are a fully compostable wound care solution and class one medical device. "There's an independently made video on www.patchstrips.com that shows one of our plasters breaking down over 10 weeks in the soil, with a couple of other types of plaster next to it," says its Australian inventor James Dutton, of B Corp-certified company Nutricare.
"My son had a reaction to a product I just pulled out of the cupboard," he says. "I was fortunate enough to have the time to look into what the problem was – it caused a big irritation on his skin. It was pretty horrific at the time. The local pharmacist gave me pretty much all the products he had, but they kept on reacting to his skin. The more I looked into what was wrong with him, the more I started to see that roughly 20 per cent of people have issues with medical devices for superficial wound covering."
Mr Dutton's wife was using bamboo fibre for another product, so he started to develop an alternative on the kitchen table. A couple of years of development later and the result was Patch natural adhesive plasters. The product was launched in Australia in 2017 and is now available in 35 countries across the world. Patch is made with organic bamboo fibre and gauze with hypoallergenic pressure-sensitive adhesive made from a combination of natural materials – the full range includes activated charcoal, coconut oil and aloe vera variants. The company is now looking to move into related markets, starting with sports tape.
Patch natural adhesive plasters in packs of 25 (retailing at £6.99 or less) are currently available in Superdrug and Holland & Barrett, but Mr Dutton says independents are also stocking the products and a number of other UK groups will be doing so in 2020.
Sponsored
Sponsored Education
Identify the 5 key elements to address in your dry skin consultations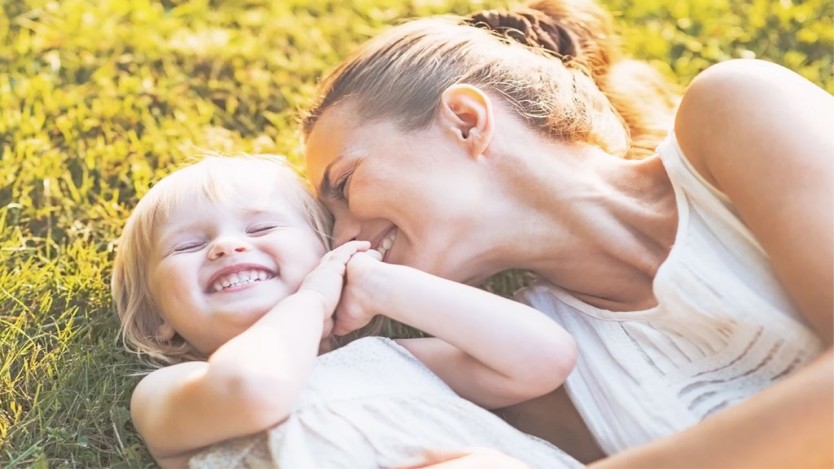 Sponsored Education
This interactive video will test and reinforce your knowledge so you can confidently advise parents on common childhood illnesses, such as teething, earache, coughs and colds.
Record my learning outcomes