Insight
Let's talk about sex...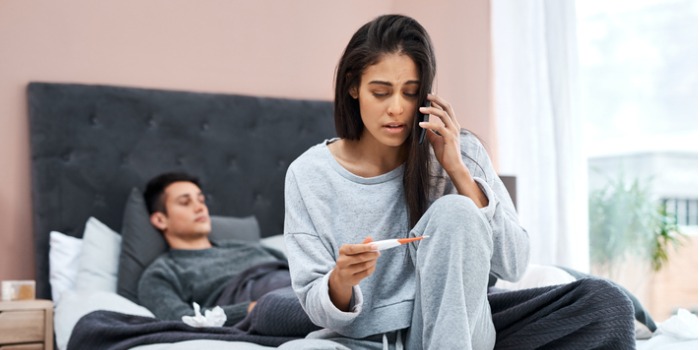 The pandemic has affected how people have accessed sexual health services during the past two years. There was a 24 per cent drop in contraception-related contacts with sexual and reproductive health (SRH) community services in 2020/21 compared with 2019/20, and the number of individuals accessing services was down by 34 per cent, according to the latest statistics published by NHS Digital.
We have also seen a decline in emergency contraceptives provided in community SRH clinics (down 45 per cent) and by GPs and pharmacists (an 18 per cent fall). Equally worrying is the drop in prescribing of long-acting reversible contraceptives (LARCs) in GP surgeries, which is down 17 per cent. Prescription items in the community dropped from 8.18 million in 2019/20 to 7.85m in 2020/21 and there was a 44 per cent fall in emergency contraceptive items provided by SRH services, as well as a reduced number in the community last year.
"Despite their best efforts, a deeply worrying trend is the steep decline in GP prescriptions of the most effective methods of contraception, such as IUDs, IUS and implants," says Dr Asha Kasliwal, president of the Faculty of Sexual and Reproductive Healthcare (FSRH). "We strongly call on the Department of Health and Social Care to tackle immediate and long-standing barriers to equitable contraceptive provision in the national sexual and reproductive health strategy."
Dr Claudia Estcourt at the British Association for Sexual Health and HIV (BASHH), says: "There is considerable pressure on sexual health services, which have been affected by funding restrictions, widespread staff redeployment and the impact of ongoing service fragmentation. The entire sexual health service requires considerable ongoing investment and support, otherwise the current picture will only get worse."
Scotland's new contraception bridging service
Scotland's new scheme to improve access to contraception via pharmacies allows them to provide three months of an oral contraceptive pill following a free of charge consultation. The new service is intended to provide contraceptive cover for women while they explore long-term options with their GP or sexual health clinic.
At Numark, OTC business development executive Cathy Crossthwaite says recent innovations in the sexual health category have provided opportunities. "We have seen some significant launches that have been instrumental in driving more customers towards community pharmacy. Sildenafil and desogestrel are now available from pharmacy counters without a prescription. Pharmacists should try and drive awareness by making it known they are available to buy without an appointment or a prescription."
Alison Slingsby, innovations project manager at HRA Pharma, maker of Hana and EllaOne, comments: "As people put their trust in pharmacy, pharmacists need to seize the opportunity and use their knowledge to advise customers in a broad range of areas, being mindful of potential inequalities in care provision."
Figures show that one in four women are unable to access contraception services, and half of all UK pregnancies are unplanned. Research commissioned by Maxwellia's Lovima brand found that 70 per cent of women who have used the contraceptive pill agreed it should be easier to get hold of, and 48 per cent would be deterred from getting contraception because it's difficult or too time consuming to get a GP or sexual health clinic appointment.
"With access to GP appointments continuing to be a challenge for many in 2022, and women comfortable not only seeking GP advice, the pharmacist can now fill a really important role in terms of providing high street access to information and advice about contraception and the ability to purchase the contraceptive pill," says Anna Maxwell, Maxwellia CEO.
Easier access to medical abortion pill
An independent poll of more than 1,100 women across the UK, carried out by research consultancy Savanta Com-Res, found that most (65 per cent) would like telemedicine for early medical abortion to remain a permanent option.
Temporary rules introduced during the pandemic allow women to take two pills for an early medical abortion (up to 10 weeks) at home, following a video consultation with a nurse or midwife to assess safety. Governments in England, Scotland and Wales are consulting on whether to continue with this once the pandemic ends.
Evidence from a 2021 study of more than 50,000 abortions before and after the change in legislation shows that telemedical abortion is effective and safe. Waiting times improved from 10.7 days to 6.5 days.
That POP switch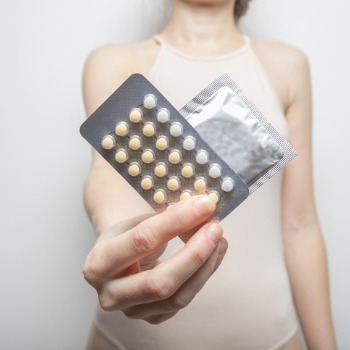 Last September saw the arrival of not one, but two OTC oral contraceptive products in community pharmacies following MHRA approval of the progestogen-only pill (POP). Lovima and Hana desogestrel 75mcg tablets are available for women to buy after consultation with a pharmacist. "The reclassification of the POP is one of the most significant innovations in women's health since the introduction of the Pill 60 years ago," says Ms Maxwell. "Pharmacists have the opportunity to provide a broader range of self care and contraceptive choices, bringing more women to the pharmacy counter, up to 12 times per year."
Ms Slingsby adds: "We believe that the switch has increased the role of pharmacists and the pharmacy team and given them the opportunity to use their expertise more fully. To maximise this opportunity, pharmacists must feel confident both supplying Hana and advising on a broad range of contraceptive options. Pharmacists should take the responsibility of ensuring they ask the correction questions around suitability and the customer's lifestyle."
At consumer healthcare industry body PAGB, CEO Michelle Riddalls comments: "Making desogestrel available OTC, under the supervision of an appropriately trained pharmacist, is an important extension of the options available to women seeking reliable contraception. Even without the pandemic, it would have been a very welcome step in the field of women's health. It's particularly significant at a time when services are under so much pressure across the NHS."
The National Pharmacy Association (NPA) says the change is "a landmark for women's health", with the convenience of pharmacies making them ideal locations to access sexual and reproductive health services. "Women would rather not have to pay, but may have to if they are unable to get an appointment with a GP or sexual health clinic," it says. "This is why the NPA is supportive of the new NHS community pharmacy contraception management service pilot, where pharmacists can provide a full contraceptive service, including the supply and review of products."
Dr Kasliwal comments: "Progesterone only contraceptive pills are safe, reliable, easy to use and a popular method. Availability over the counter will make it easier for women to access essential contraception to avoid unplanned pregnancies during and beyond Covid-19. However, reclassification of some brands is only the first step, and buying contraception should not be the only solution. We are calling for these pills to be available to everyone for free in community pharmacies, and the reclassification of other contraceptives moving forward."
Dr Estcourt agrees. "Widening access to contraception is a good thing," she says. "Pharmacists are a trusted part of the sexual health workforce and have been providing oral contraception and emergency contraception for many years."
Ms Riddalls sees the reclassification as an important step for pharmacies. "Expanding the range of medicines available in pharmacies can only help to demonstrate to consumers and to policymakers the potential for pharmacy to play a more integral part in our healthcare system."
Maxwellia estimates the value of POP to pharmacies at around £25 million in the first year. "Our research has shown that women are prepared to pay for the convenience of buying a contraceptive pill from the pharmacy," says Ms Maxwell.
Like Maxwellia, HRA Pharma has seen a positive response to the switch. "As pharmacists had already been supplying desogestrel to people with prescriptions for many years, they are very familiar with the medicine. The webinars developed for pharmacists have proved a useful resource," says Ms Slingsby. "We've had a fantastic reaction to our Women like us campaign from both pharmacists and consumers."
Sibby Buckle, an advanced pharmacist practitioner working in the East Midlands, says: "The entry of the POP as a Pharmacy medicine is a significant step forward, enabling us to better meet the contraceptive needs of our customers. As more and more people embrace self care, this licence change presents pharmacists with a great opportunity to offer a wider choice of contraception and to take a more proactive role in advising and educating customers."
A fertile idea Twoplus Fertility has developed the twoplus Sperm Guide, a small, comfortable device used during sex to help sperm get to the right place, says the company. The device mimics cervical cap insemination, preventing leakage of sperm after sex, and increasing the amount of sperm reaching the cervical mucus. For more information and pricing, email service@twoplusfertility.com
POP supply training for pharmacists
Maxwellia's pharmacy training video for Lovima features comedian Lily Phillips and pharmacist Sukhi Basra using case study scenarios that pharmacists might come across.
HRA Pharma has an NPA-accredited training plan, based on a three-module training guide followed by a post-training CPD assessment. An optional pharmacy supply aid checklist is also available to help with consultations.
Additional training can be found via The Pharmacy Network and on the Pharmacy Magazine website
The state of STIs
Data on rates of sexually transmitted infections (STIs) by Public Health England [now replaced by the UK Health Security Agency and the Office for Health Improvement and Disparities] shows a 32 per cent drop in infections since 2019. There was a 25 per cent fall in sexual health screens delivered (including tests for HIV, chlamydia, gonorrhoea and syphilis). Diagnoses of gonorrhoea decreased by 20 per cent in 2020 and syphilis by 20 per cent. "Whilst on the surface the data appears to be good news, this decline is largely due to the disruption caused by the pandemic and subsequent reductions in people accessing services," says Dr Estcourt.
Subsequently, an antibiotic resistant strain of gonorrhoea were detected in a patient in London in December, and the UKHSA has been reminding people of the importance of protection against STIs and getting tested. The detected strain of Neisseria gonorrhoea is resistant to ceftriaxone, the last remaining antibiotic for the infection. "To reduce the risk of gonorrhoea and other STIs, we recommend using condoms consistently and correctly with all new or casual partners," says Dr Katy Sinka, STI section head at the UKHSA.
Cases of syphilis continue to increase worldwide, with six million infections a year.
Moving towards zero HIV transmission
Towards zero: an action plan for ending HIV transmission, AIDS and HIV-related deaths in England sets out a plan to reduce new HIV transmissions by 80 per cent by 2025 and end new infections by 2030. "Key to this will be delivering increased testing among high risk populations, as well as ensuring that effective prevention tools such as PrEP [pre-exposure prophylaxis] are available" says Dr John McSorley, BASHH president. In 2019, an estimated 94 per cent of people living with HIV had been diagnosed, with 98 per cent of these receiving treatments and 97 per cent having an undetected viral load. In England, 96,200 people were living with HIV.

Erectile dysfunction update
Viagra Connect pioneered the OTC erectile dysfunction market and has given men the confidence to talk about their sexual health and seek help from their pharmacist, but there's still plenty that pharmacy staff can do to encourage them.
Approximately five million men in the UK are affected by erection problems (EPs), yet only 4 per cent have spoken to their pharmacist, according to Viatris. And it's not just older men – a quarter under age 40 are thought to be affected by EPs. "A recent survey showed EPs can have a big impact on a man's wellbeing and self-esteem, causing 31 per cent to feel 'inadequate' and 27 per cent to feel like 'a failure'," says a Viatris spokesperson. The company advises pharmacy staff to be conscious of non-verbal cues and to look for opportunities to initiate conversations with men who are browsing the category, and use the consultation room for discussions.
Dr Estcourt comments: "Some men find discussing sexual difficulties very hard. It is really important to find time and private space, out of earshot of others, to explore their concerns in an open, non-judgemental way."
The past year has seen a plethora of 'me too' launches, and digital healthcare company Numan has made them accessible via online consultation. LloydsPharmacy also offers an online service, as well as in-store consultations, where patients can choose between Viagra Connect and cheaper generic alternatives. At Boots' online clinic, patients have the choice of Cialis (tadalafil), Spedra (avanafil) and Levitra (vardenafil) as well as Viagra Connect.
Viatris comments: "The launch of the Viagra Connect 2-pack was supported by a heavyweight campaign including TV, digital and print, as well as in-store to raise awareness and increase footfall, which will continue this year, including the return of the TV ad campaign.
"We also continue to invest in the training and development of pharmacy staff so they will be better equipped to deal with what can be a sensitive topic."
Views of the P3pharmacy category panel
"More customers are coming to us first instead of their GP; they like the almost immediate access to a health professional. There's a trend too for sexual health issues like thrush treatments, which they'd often pay for anyway even when they see their GP. It's important to keep a good range. Levonelle and Viagra are really important; customers like being able to get these direct. The Canesten range is popular; we stock generic fluconazole, but it's not as popular. We've not had much interest in the new progesterone-only OTC Pill, but there isn't much public awareness of it yet, and pharmacy staff are still getting to grips with the change."
Lila Thakerar, Shaftesbury Pharmacy, Harrow
"We've had no interest in OTC desogestrel yet, which has surprised me. It may be that women aren't aware of it. There's been lots of TV advertising, but do people really watch them these days? Thrush is still a big market, although women tend to know what treatment they want. We only stock the generic as it's so much cheaper for our customers. More men are happy to talk about erectile dysfunction and sexual health since the introduction of Viagra Connect, which we have on display; men tend to ask for it directly. We rarely sell condoms and pregnancy tests – I think almost everyone gets these in supermarkets now."
Lindsey Fairbrother, Goodlife Pharmacy, Hatton, Derbyshire
"Customers have become more comfortable speaking to their local pharmacist about sexual health. We have couples of all ages coming in to discuss the causes and options for erectile dysfunction, with Viagra still by far the best seller – customers request it by name. We have seen an increase in requests to access sexual health services such as chlamydia screening; customers value the convenience of their local pharmacy. Sexual health products should not be hidden away – it can make customers feel awkward asking for products or advice. Prominent promotion can open up discussions."
Selina Gill, locum, West Midlands
Improve your sexual health category
• Numark's Cathy Crossthwaite advises: "Try to create a clear distinction between the category's two core sections: sexual health and protection, and pregnancy care and ovulation. Position leading brands (e.g. Durex, Clearblue) to help customers navigate. The category can be embarrassing for customers and should be dealt with in as discreet a manner as possible. Pharmacists might want to include point of sale materials to signpost that customers can speak with a member of staff for guidance. Highlight new launches available behind the counter and promote sexual health services that are being offered."
• "Clear, open signposting for products is vital, merchandising all contraception and sexual health in the same part of the store," says Maxwellia CEO Anna Maxwell. "Make the most of training and promotional resources provided by companies. Make women aware that a discussion about contraception is available and welcomed in your pharmacy."
• "Pharmacists need to be as open minded and non-judgmental as possible," says HRA Pharma's Alison Slingsby. "Each customer should be considered on an individual basis. Men and women could be coming in to discuss their sexual health for a variety of reasons. It's important to ask the right questions and obtain a clinical history so you can advise in the best possible way."
Sponsored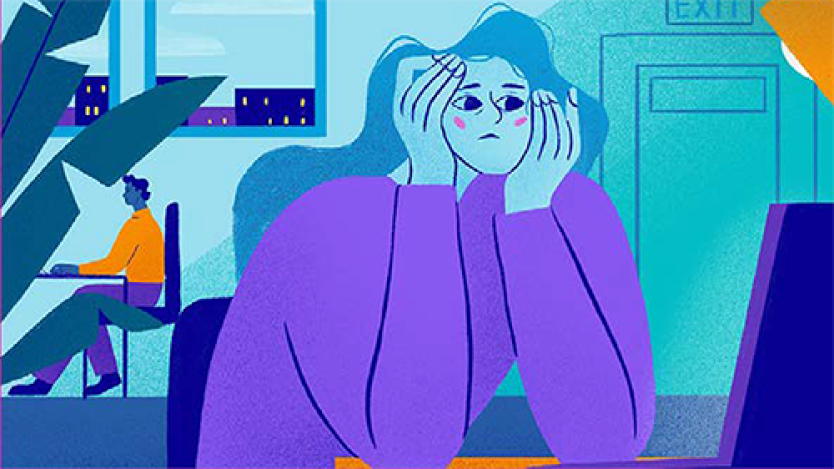 Sponsored Education
This module busts the myths surrounding diarrhoea treatments and explores the products available OTC so you can recommend the right treatment.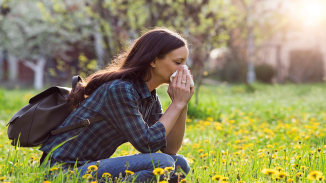 Sponsored Education
This module will improve your hay fever knowledge, helping you to understand its impact on sufferers and recommend the right products to ease symptoms
Record my learning outcomes