Robots are a major investment, so are they worth it?
Insight
Robots are a major investment, so are they worth it?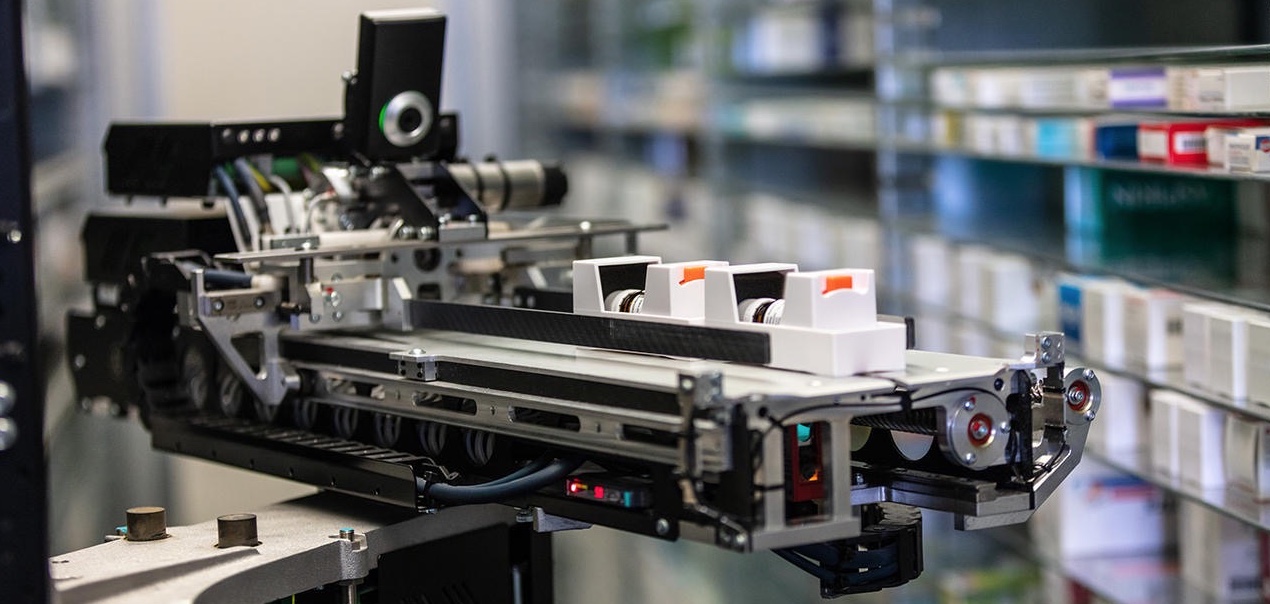 Over the course of this series, we've looked at the reasons for the decision to automate, what turns out to be a very smooth week of installation, and rapid implementation which, in many cases, delivers immediate benefits. We've visited half a dozen pharmacies who have invested in automation to benefit their workflow and the service they offer to patients, and we have heard their stories first-hand. And with the help of BD Rowa's own published case studies, we have other experiences on which to draw.
In this last article, we look back on the decision to invest and see whether, for pharmacy owners and managers, the decision was the right one: whether it has paid off in the way they expected it to, and whether they have found additional benefits along the way that they were not expecting.
For Peter Thnoia, superintendent at Rose Street Pharmacy in the busy Wokingham Medical Centre, an automation solution was integral to the new build surgery/pharmacy design. With large numbers of patients, a safe, efficient service was his main focus. "If it comes out of the machine you don't want anyone to get involved, because that's where the error comes in," he says. "It's amazing, honestly. Cost wise, once you are through the capital costs of buying it, the ongoing costs are lower than an extra dispenser, but you easily save more than that due to the time saved, and the extra checks and safety in the system. It's never been wrong, and we're a lot less stressed."
A new atmosphere
At Kepple Lane Pharmacy in Garstang, which shares its dispensary with the dispensing practice in the same building, pharmacy manager Jacinta Edgar was very keen after her first visit to a "calm, serene" automated pharmacy. "It all came down to safety for us. It got to the point where there are only so many procedures you can put in to keep you feeling safe and less fraught. It was more a case of 'we are having one of these', not 'can I have one?" And, after? "It took us a week to realise its worth. Even down to the near misses – they've reduced by 60 per cent."
It's amazing, honestly. Cost wise, once you are through the capital costs of buying it, the ongoing costs are lower than an extra dispenser
Lucy Dean, superintendent pharmacist at Burton-based Dean & Smedley, says their two robots have enabled her to hold staff costs at two branches and not have to increase them. "It's delivering exactly what we expected," she says. "We put as much as we can in the robot, and I think there is more we could get it to do."
At Cadham Pharmacy in Glenrothes, Bernadette Brown wanted automation to free up time for her health centre pharmacy staff to concentrate on other tasks, including improving consultation and triage processes for her local community. She says: "The robot has become an enabler to change the way we operate. Improved efficiencies and accuracy resulted in a 32 per cent increase in footfall in the first six months after the BD Rowa Vmax was installed. "This is allowing the pharmacist more time to provide enhanced clinical care. Full time members of staff have reduced their hours to four days a week and are getting a better work life balance," she says.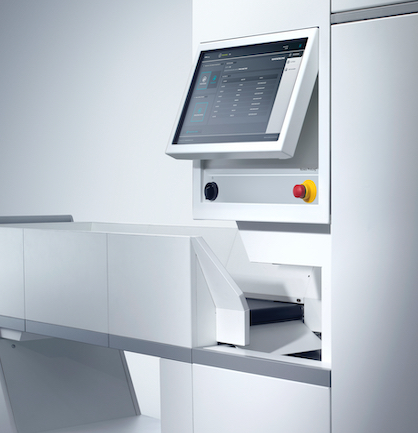 One big win for Paul Mayberry of Mayberry Pharmacy in South Wales has been significant improvements in his cashflow thanks to reduced stockholding across his group facilitated by his 6m Rowa Vmax and hub and spoke model. "Centralised dispensing allowed me to reduce the stockholding by half and lower the costs per prescription by over 25 per cent for the whole group," he says. Savings totalled more than £200,000 in the first year. Pharmacists have been able to build on the extra revenue streams that have opened up, including respiratory reviews and smoking cessation clinics. "My pharmacists now focus on what they truly wanted to do when they entered the pharmacy profession," he says.
Improved stock management
At Albert Wilde in Fleetwood, the challenge was also to improve stock management and reduce waste, while enhancing the customer experience, at this busy health centre branch. "We basically had a person employed to put the order away, and the splits, literally looking after stock for eight or nine hours a day," says manager Jon Flitcroft. "There was stock everywhere; it was organised chaos."
He says stockholding reduced by a third in the first year. "There was a lot of cash sitting there. And our out of dates have gone down massively. And with nine shops in the group it's so easy to target stock in the robot that isn't being used." As for the customer experience: "Three people now do health checks, our accredited checking technician is now a smoking cessation adviser. We've diversified," Jon Flitcroft says. "We're a lot quicker now, we're more efficient. We get a lot of 'that was quick'."
Pharmacy transformed
At Sonichem in Leicester, automation has allowed owners Amit Pattni and Pradip Mavli to radically reshape their whole service. "I had this vison over five years ago," Amit says. "There were a lot of mutterings about the future of pharmacy and the shape of the NHS going forward. The idea was to look to expand our horizons, and get away from the basic dispensing model, and make yourself available for anything else that opened up."
That change of mindset and a premises extension to accommodate an 8M BD Rowa Vmax later, the pair were no longer having to come in during the evenings and weekends to deal with the backlog at their very local community pharmacy.
But it was in the front of the shop that the largest opportunity opened up, as the space that used to accommodate their former cramped dispensary was transformed into a purpose-built consultation room facility, where a third pharmacist now delivers services in the pharmacy, as well as working for the local GP surgery.
Amit says: "We've enhanced the current model. We do nursing and residential homes we couldn't take on before, and 120 dosette trays a week." And pharmacist Priyanka Chandarana describes the service now offered to the pharmacy's customers from the consultation room, now they have the space and the time thanks to streamlining the main pharmacy service: "I do structured medication reviews, we offer phlebotomy, flu vaccines, we're about to start childhood vaccines and hope to become a yellow fever centre. There's a lot of demand, because we have lots of people asking for advice."
The front shop transformation extends to the retail area, which was reduced in size as part of the revamp to accommodate the robot. Amit again: "In our location we are convenient, but there was no point trying to compete with convenience stores. We looked at our community, and our bread and butter is healthcare, so we have tailored it around that. Our shop turnover has increased by making it smaller and focusing on the needs of the demographic.
"Could we do anything like this in the old with no robot. Not a chance."

Automation A to Z is a P3pharmacy series, produced in partnership with BD Rowa
Sponsored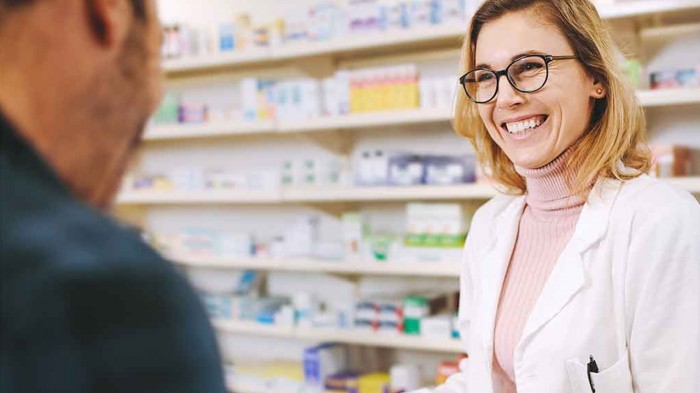 Sponsored Education
Update your knowledge on a POM to GSL hayfever switch with this short video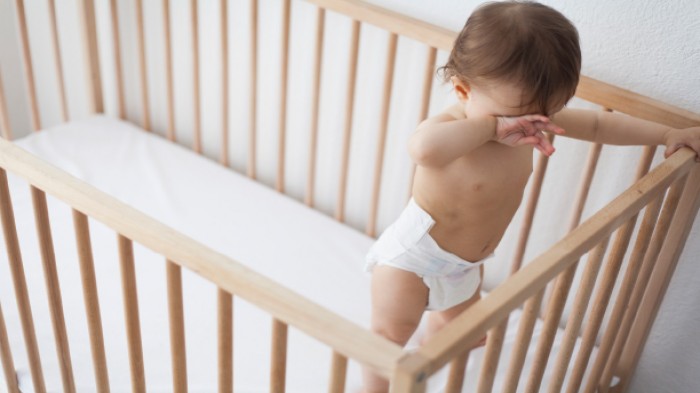 Sponsored Education
Prepare to advise parents and carers on appropriate management of their children's eczema.
Record my learning outcomes