How much does delivery cost you?
Insight
How much does delivery cost you?
Let's face it, pharmacy delivery is a taboo subject, just like dosette trays. We never proudly say, "Oh yes, business is good; we are doing 100 deliveries a day." Delivery is a loss leader and can be a logistical nightmare.
Don't be misled by thinking that adding delivery as an extra service to your pharmacy is going to improve your pharmacy goodwill and profits. It may become the Achilles heel of your business. Local delivery causes you to lose regular patient contact, lose counter sales and enables patients to change pharmacies easily as pharmacy location is no longer relevant. Community pharmacies can become no more than a courier provider, which is what some people in the Department of Health already think we are.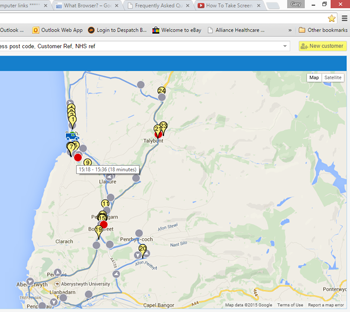 Should you provide a delivery service? Actually, given the choice, my answer would be no. What about all those patients who can't get to the pharmacy? Like most pharmacies, this group only makes up about 10 per cent of my deliveries.
Recently, I introduced a branch collection system. When I place the prescription on the shelf I enter it on Pro Delivery Manager and a text and email are sent to the patient. The system works brilliantly. Patients now come in with their text confirming that their prescription is ready. I have a notebook device on the counter that records the collection and captures a signature.
For the first time I have an accurate comparison on the prescriptions collected to those delivered. I was horrified to realise only 40 per cent of my prescriptions are collected. How unsafe does that make my business? It's perhaps not so surprising that my counter trade is only 12 per cent, where 20 years ago it was about 36 per cent.
My experience
If you do want to provide a delivery service, then either provide a low-key service that is run by a member of staff and work with care organisations and district nurses to deliver to elderly and vulnerable patients, or provide a well-advertised and comprehensive delivery service. If you do the latter, then you need to cost it, as with any other part of pharmacy, and this is not just simply adding up the driver cost, van cost and petrol. What are your true costs?
I originally developed PDM to record the exact location and sequence of deliveries when my delivery driver went on holiday, but I soon realised the wealth of information that can be obtained from logistic application and how inefficient and costly my delivery service was. I also realised how much time it saved my dispensary staff, who are not now chasing undelivered medication through unorganised sheets of paper.
I have spoken to a lot of pharmacies about deliveries over the past two years. The majority of pharmacies don't know how many prescriptions they deliver hourly, daily, weekly or monthly. Two years ago our average delivery was between four and eight prescriptions per hour. Today our average is between 15 and 20 per hour, reducing the delivery time from 40 hours down to 25 hours, representing a saving of more than £5,000 a year. The average cost of a delivery for us is now around 85p.
This was achieved with five key changes:
Driver co-ordination 
Give control of your delivery service to the dispensary staff and not the driver. The driver follows a schedule list of deliveries decided by the dispensary staff. Some drivers seem to have their own agenda and seem to take the same amount of time to deliver 20 prescriptions or 40 prescriptions. Having a tracker on the van is not sufficient: you will know where the van is, but is it doing a delivery? With PDM the driver is tracked from delivery pin to pin, with no reason to deviate, and the staff can monitor this.
Start time 
It doesn't matter how organised you are, there is always a product that is needed from the morning order for delivery that day. This can result in the driver waiting, so monitor the time you pay for the driver in relation to the time they are on the road delivering. My delivery driver used to start at 10am – now they start at 12pm when all the deliveries are ready to go. Also avoid having the driver coming back and forth to the pharmacy through the day; this is time consuming for the driver and for the dispensary staff.
Skeleton days 
To improve the number of deliveries per hour, the bulk of the deliveries need to be organised closer to each other. We have three main delivery days where we include all the villages and suburbs. Deliveries on the other two skeleton days, to a more central route, are done by a member of staff. This does not work all the time, but it's enough to improve efficiencies.
Be selective
I have become more selective in the areas we deliver to. Remove some areas that are too far away, or reduce them to once-weekly. Remember, this is a free service.
Use a member of pharmacy staff
I have recently employed a member of staff to help with the work in the pharmacy that does not require an NVQ 2, such as serving customers, putting the order away, shelf stacking, and delivery. So, I never have the situation where a driver is doing nothing. Another key fact to remember is that your delivery driver is the face of your pharmacy, and having a driver as part of the dispensary team is far better.
I was horrified to realise only 40 per cent of my prescriptions are collected. How unsafe does that make my business?
Sponsored
Sponsored Education
With research suggesting a possible link between COVID-19 and EPs, make sure you're confident discussing EPs and their treatment with customers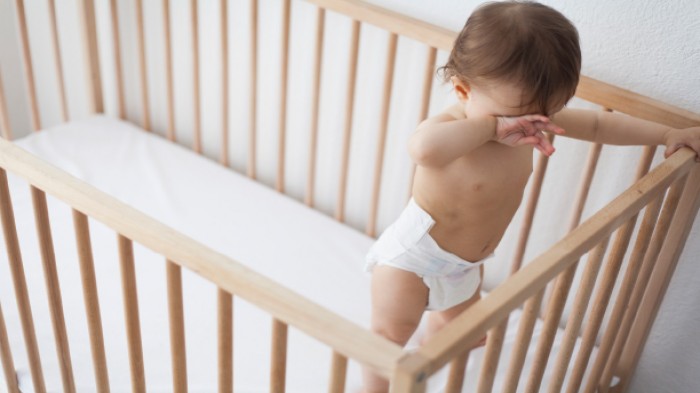 Sponsored Education
Prepare to advise parents and carers on appropriate management of their children's eczema.
Record my learning outcomes