An expanding role in diabetes care
Insight
An expanding role in diabetes care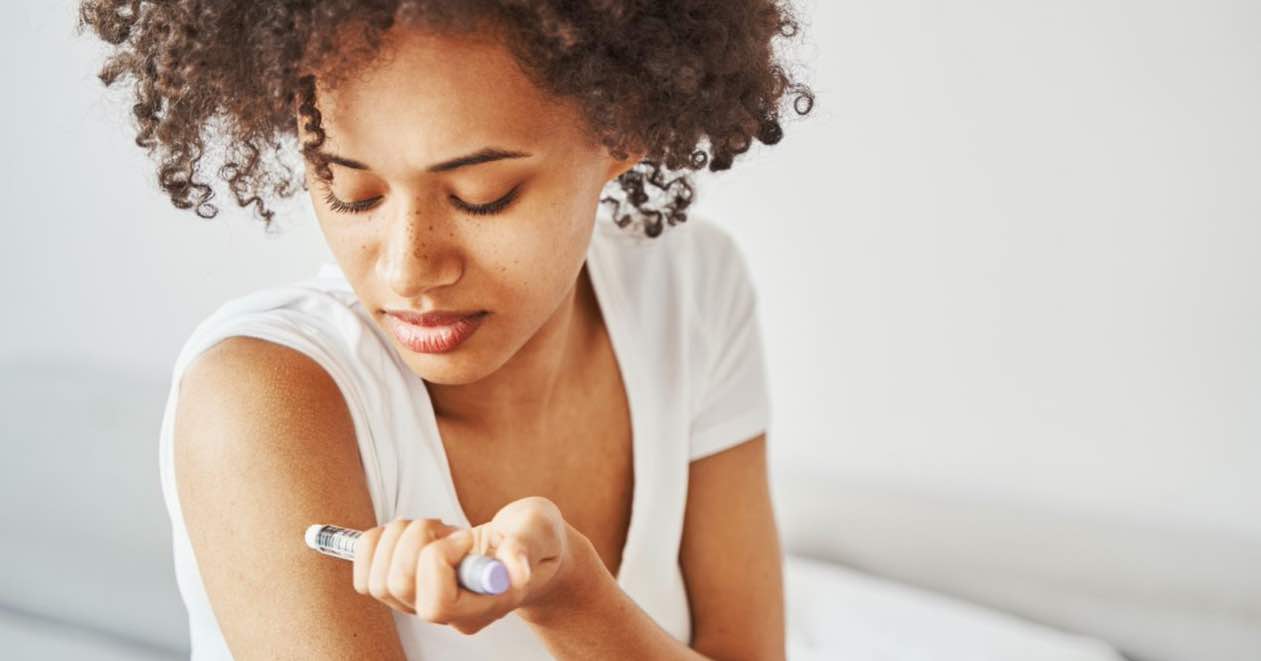 Type 1 and type 2 diabetes consumes 10 per cent of the NHS budget, of which 80 per cent is spent on avoidable complications. More than 4.9 million people in the UK have diabetes and a further 13.6m are at increased risk of type 2 diabetes, according to Diabetes UK. Of those with a diagnosis, around 90 per cent have type 2 and three in five of those cases could have been prevented or delayed by people having a better understanding of their risk and how to reduce it.
In 2020/21 drugs for treating diabetes prescribed in England cost £1.19 billion – 12.5 per cent of the total spend on all prescription items, up from £958m in 2015/16 (NHS Business Services Agency). Furthermore, the cost of antidiabetic drugs has soared by 62 per cent since 2015/16. Areas of greater deprivation have the highest number of people prescribed drugs to treat diabetes. Antidiabetic drugs are the most prescribed treatment, with 43.1m items dispensed in 2020/21, a 21 per cent increase on 2015/16.
In England, adults with diabetes visit a pharmacy three to eight times more than the average 16 times in a year, according to a BMJ review entitled The role of community pharmacists and their position in the delivery of diabetes care. It notes: "This frequency of access makes pharmacists well placed to recognise the early signs and symptoms of long-term conditions including diabetes, as well as helping to prevent these conditions and associated complications."
At the NPA, policy manager Helga Mangion comments: "The frequency with which people with diabetes visit pharmacies compared to other healthcare settings makes it a good location for monitoring the patient. The advance of pharmacist independent prescribing will open up further opportunities to manage the condition and treat complications."
Natasha Marsland, senior clinical advisor at Diabetes UK, says: "Pharmacists can play an increasing role in the prevention, early detection, care and support of people with type 2 diabetes. The NHS Long Term Plan highlights the importance of patients receiving care closer to home. To help make this shift, the Community Pharmacy Contractual Framework recognises the potential for community pharmacies to deliver new prevention services that include testing and clinical services."
Numark's professional and patient services manager Leah Davies adds: "Pharmacists have the knowledge and skills to take on a bigger role in diabetes care, particularly as more become independent prescribers. If pharmacists are to take on a more active role, strong clinical training programmes that allow pharmacists to hone their skills would be essential."
Charles Odiase, consultant pharmacist in primary care and diabetes at the Dacorum GP Federation in Hertfordshire, says: "Straightforward access to community pharmacy teams is a great public touch point to a very knowledgeable group and should be used to drive diabetes prevention services, education, monitoring and interventions. To successfully detect early type 2 diabetes onset, pharmacies could offer proactive rather than reactive screening in high-risk populations, although this would require increased funding."
NHS soup and shake diet initiative rolls out
An NHS soup and shake low calorie diet scheme to help people reverse type 2 diabetes is being extended to more areas of the UK. Inspired by Diabetes UK's 'Diabetes Remission' clinical trial, the low calorie diet began as an NHS England pilot in September 2020. After a year, it had seen people lose an average 7.2kg each in the first month and 13.4kg after three months, with weight being kept off.
Under the scheme, people with type 2 diabetes are given low calorie meal replacements for three months, before reintroducing healthy foods to maintain their weight loss. They have meetings with clinicians and can take part in group sessions. They are encouraged to take more exercise. The programme is being extended to 11 more regions this year. Patients who want to take part should speak to their GP. More information here
Scope for wider role
Pharmacists are underused in the delivery of diabetes care, according to that BMJ review, which adds that community pharmacy interventions in type 2 diabetes have similar, if not greater effects than those delivered by other health care professionals.
Graham Phillips, owner of the iHeart pharmacy group and founder of healthy living service ProLongevity agrees. "Every day there are over two million healthcare-related interactions between pharmacists and the public. We have a huge opportunity here to educate and help our customers address the root causes of type 2 diabetes and find the best ways to manage the condition."
Ms Marsland says: "We want to see the NHS utilise pharmacists' skills and knowledge across all care settings, working in collaboration with other healthcare professionals to play a greater role in prevention and detection services for type 2 diabetes. Promoting the skills and competencies they have and building awareness is key, so that people with diabetes, and those at risk, see the pharmacist as a skilled resource for support and advice." She says pharmacists need to be clear about the competencies required to deliver high quality diabetes care and demonstrate them.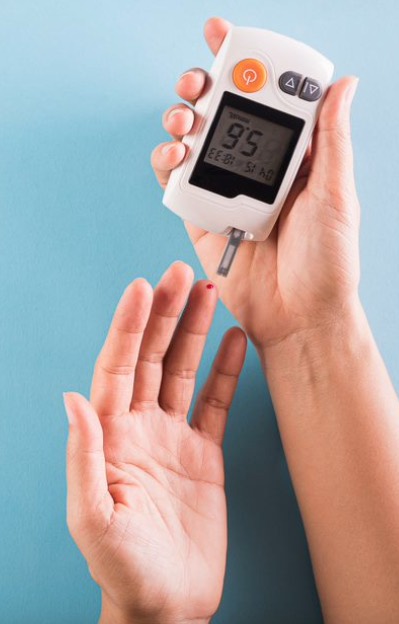 Alphega Pharmacy services and contract pharmacist Vinay Patel adds: "Pharmacies could be doing more to support the earlier detection of diabetes by offering more screening services. A multifaceted approach is required – pharmacy teams should emphasise that making several small changes can have a larger impact on diabetes control."
Ms Davies comments: "Pharmacy teams often have strong relationships with their customers, enabling them to have sensitive discussions. Through the promotion of weight management services, diabetic risk assessments and blood pressure services, pharmacists can identify when customers require healthy living advice and guide discussions towards appropriate lifestyle shifts."
Mr Odiase says pharmacists could volunteer to be diabetes ambassadors/champions to their primary care communities. "Community pharmacies can be a safety net for primary care, helping to bring a diabetes screening hub closer to the public. They could more frequently review people with diabetes collecting their prescriptions and offer diabetes self management awareness and education, and help introduce new technologies and devices that could support people in better managing their condition. They could also offer foot checks and urine ACR (albumin to creatinine ratio) sample collection/screening."
A Royal Pharmaceutical Society campaign to help improve care for people with type 2 diabetes wants to see the NHS use pharmacists across all care settings, working with other health professionals in prevention and detection services, playing an active role in optimising medicines and having access to the latest education and training to support patients. And it wants NHS organisations to establish and embed the role of consultant pharmacists in diabetes care across the NHS.
Diabetes care in pharmacies
Boots offers an online risk assessment that determines a person's risk of developing type 2 diabetes in the next 10 years. Those who receive a 'moderate' or 'high risk' result are emailed a letter to take to their GP. LloydsPharmacy has carried out 1.5 million type 2 diabetes screening tests since 2003 to increase awareness and encourage people to get screened.
At Alphega, Mr Patel says their blood glucose testing service does well. "Some patients are not prescribed a blood glucose testing service," he says. "Offering testing services to these patients enables them to gauge whether they are on the right track and offers pharmacy teams an opportunity to discuss lifestyle interventions."
Numark offers a range of services, most notably the newly piloted weight management service available across 100 Rowlands pharmacies. "This key service helps to prevent diabetes and support the public health agenda," says Ms Davies.
Improving your diabetes care category
"Include diabetes training in the mandatory training requirement for your team and improve the use of approved promotional and educational materials," says consultant pharmacist Charles Odiase
"Think outside the box for items to stock. What's not available on prescription that could be beneficial to a patient? For example, foot care, wound care, food supplements, sugar alternatives, sugar-free products," says Alphega's Vinay Patel
"Encourage staff to engage with people with diabetes and ask them about their general health, particularly if making enquiries about products related to diabetes care, such as foot care products and compression hosiery. Doing something as simple as asking customers about their health when ordering or collecting diabetes medication would be a good approach," says Diabetes UK's Natasha Marsland
"Pharmacy has an opportunity to support patients through a range of care routes, such as foot care, eye health, weight management and smoking cessation advice," says Cathy Crossthwaite, Numark's OTC business development executive. "The category is often small, so clear signage should be used. Signposting to other relevant categories, such as weight management, can help customers understand the wider offering."
FreeStyle Libre on the NHS
Flash glucose monitoring device FreeStyle Libre became available on prescription in England in 2019. Glucose readings are scanned via a sensor and app and uploaded to LibreView, where a healthcare professional can see the results. Readings can also be shared with family and caregivers via the LibreLinkUp app. To obtain the device on prescription, these criteria have to be met:
Have type 1 (T1) diabetes and need to check levels eight or more times daily
Have T1, have previously paid for flash monitoring and can show it has improved HbA1c
Have T1 and severe hypos or reduced hypo awareness
Have T1 and be unable to test regularly due to disability
Pregnant with T1
Have a learning disability (T1 or T2)
Have cystic fibrosis-related diabetes
Work somewhere where finger pricking is inappropriate or where emotional/social factors prevent it.
Roche Diabetes Care project
Last autumn, Roche Diabetes Care teamed up with Diabetes UK to tackle inequalities in diabetes care by exploring and addressing gaps in access to care and provision of services in ethnically diverse populations in four regions. The project aims to find out why ethnic minority people with diabetes or pre-diabetes experience barriers in accessing diagnosis and treatment, and to provide information and support aimed at these communities in the North of England, Midlands, London and South West England.
Product news
• Roche Diabetes Care's Accu-Chek Instant is a connected blood glucose monitoring system which works with Roche's integrated personalised diabetes management (iPDM). Accu-Check Instant features bluetooth connectivity to the mySugr app, allowing wireless transfer of blood glucose results. Data can then be shared with healthcare professionals via the RocheDiabetes Care platform in near real-time
• Tetris Pharma has introduced Ogluo, the first ready to use, pre-mixed and measured liquid glucagon injection for severe hypoglycaemia, suitable from the age of two years. Two pre-measured dosing options for children and adults, all stable at room temperature, can be stored for up to 24 months. In a human factor study, 99 per cent of participants were successfully able to administer, compared with 31 per cent for the current standard of care
• Novo Nordisk's new generation of insulin pens can record dosing information over a period of time. Available on prescription, NovoPen 6 and NovoPen Echo Plus capture when and how much insulin was administered and upload data onto a compatible app to be viewed by patients and healthcare professionals.
ProLongevity programme
Pharmacist Graham Phillips developed the ProLongevity programme, which uses continual blood glucose monitoring (CGM) to help provide a detailed analysis to find out what causes an individual's blood sugar level to spike. The programme is designed to help prevent or reverse type 2 diabetes and tackle obesity, with support via regular one to one coaching.
"Some 55 per cent of our calories now come from ultra-processed foods," he says. "What we need is fewer calories, but more micronutrients. The most important advice pharmacists can give their customers is to 'eat real food'."
The programme uses flash glucose monitoring, such as the FreeStyle Libre monitor and app. After two weeks' run-in, clients are given an analysis of which foods cause sugar spikes and which should be included in a healthy lifestyle plan. "It's not about telling people to give up whole food groups, such as carbs, but working out which particular types of food do and don't suit them," says Mr Phillips.
ProLongevity has been awarded a £250,000 Government grant to expand and refine the programme using a virtual environment to make it scalable and more accessible.
Views of the P3pharmacy category panel
"Helping customers manage their medication is important. We sell glucose test strips and monitoring machines. The main queries we get are about lifestyle and how to manage the condition; if it's been diagnosed recently, diet and exercise. We get customers to monitor their sugar levels as we don't offer monitoring, although we would consider offering services like this if funding were available. More people are aware they can manage their diabetes through self care, lifestyle choices and weight loss these days. This is where pharmacy comes in, to support those who may want advice on these areas."
Lila Thakerar, Shaftesbury Pharmacy, Harrow
"As type 1 and 2 diabetes are prevalent conditions, it is always important to have brands like Flexitol for foot care, Robitussin sugar-free products, and Halls/Fisherman's Friend sugar-free lozenges in stock. Most queries focus on whether products are safe for diabetic use and ensuring that they won't interfere with their current medication. Things are fairly stable in terms of targeted products for people with diabetes, but I recommend that having a properly defined area for diabetes-friendly products would be advantageous, as this takes the guesswork out for the team when making appropriate sales."
Marisa Maciborka, Well Pharmacy, Tonteg, South Glamorgan
"Diabetes care is big prescription-wise, but self care is mainly foot care and helping customers use glucose meters properly. Sugar-free medicines do well. We offer weight management and glucose testing, which we advertise on social media; we have picked up some cases of type 2 diabetes. We do get queries from customers worried they may be at risk, but they don't always follow up. Some of our customers with diabetes may not have had their regular reviews in the pandemic, so we are chasing them up to ensure they have them. We've spoken to our local practice to offer to do more BP readings to help address the backlog."
Lindsey Fairbrother, Goodlife Pharmacy, Hatton, Derbyshire
Sponsored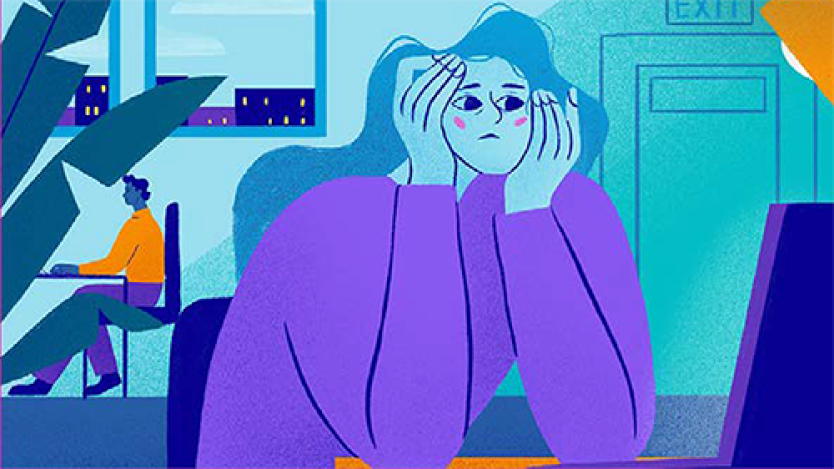 Sponsored Education
This module busts the myths surrounding diarrhoea treatments and explores the products available OTC so you can recommend the right treatment.
Sponsored Education
Bust the myths around acne causes so you can recommend effective products and self-care advice
Record my learning outcomes