Evolution, not revolution
Insight
Evolution, not revolution
In our print issue of July 2020, we described the recommendations of the review into contractor representation in England by the Professor David Wright and his team as a "radical redesign". Implementation would require "bold, altruistic, imaginative and ambitious leadership across the sector".
The proposals set out at the end of last month by the Review Steering Group (RSG) in Setting the direction for pharmacy representation are, on first reading, neither radical nor much of a redesign.
While some 24 of the original review's recommendations have been accepted "and are addressed in the RSG's proposals (either by direct inclusion or through alternative proposals)", five "were ultimately rejected by the RSG because they involve differences in opinion on the principles that would be required to underpin large-scale changes to central governance structures".
These include the governance board (which in the original proposal would include non-pharmacy perspectives and the trade associations) and a council of local representative (LPC) chairs. The RSG says it failed to reconcile opposing views on issues like composition and the appointment process. This is a pity. That was where the altruism, imagination and ambition was required.
Another four recommendations will not be taken forward "because the sector is agreed they should not be," including the suggestion that pharmacy employees and patient and public representatives might have non-voting membership of the local groups that will replace LPCs. Wouldn't non-contractor community pharmacists' perspectives on how their jobs might develop or be improved, or patients' view on potential future services, be helpful?
Contractors will now be asked to vote on the RSG's package, with a three-week voting period complete by the end of May. The 37 proposals include nine addressing governance, including a limit on membership for all committees and subcommittees to three terms of four years. Memberships will be reset at zero from 2023, a far cry from the Wright Review proposal we described in 2020 as "a shakeup of governance that would see the end to 'seats for life'".
Appropriately resourcing PSNC is the biggest section, with proposals grouped around funding, strengthening negotiations and providing support to contractors and LPCs. This beefing up at the centre was a major aspect of the original review, and is welcome. There are four on developing a new national vision and strategy for community pharmacy – including the name change to Community Pharmacy England – six on listening better to contractors, three on reducing variation between LPCs and focusing their activities and three on changes to the efficiency, size and shape of the LPC network, which largely leaves decisions over this to LPCs themselves, with support from the centre. There is also welcome recognition for the work of provider companies, although the Wright proposal for a national one has been sensibly dropped.
On funding, the RSG proposes LPCs increase the contributions they make to PSNC by an additional £1.5 million by 2024/25. "This will achieve a better distribution of the £11.3m per annum paid into contractor representation and support". The paper somewhat disingenuously describes this as a transfer of 13 per cent of total levy income, failing to point out that £1.5m would represent an uplift of 44 per cent in PSNC funding, and a reduction of 19 per cent in total funding for LPCs. Payments would be made "automatically and visible to contractors".
The funding will strengthen negotiations through the adoption of a strategy to support the "shared vision for the sector", focusing on "tactical, political and influencing", but other proposals only tweak PSNC's structures.
The retention/modification of its subcommittees will disappoint those who wanted to see the implementation of the original review's recommendation for policy groups based on the BMA's model and may not go far enough to address the "persistent concern" noted by Professor Wright, "regarding how PSNC operates".
But it's the five recommendations not being pursued that seem to be the biggest opportunity missed. While the RSG has accepted the need for a new, shared vision for the sector, which was surely urgent enough to have started in parallel, the proposals to resolve the 'who is working for who' conundrum by creating a council of LPC chairs, responsible for policy, with governance of the system and strategy setting vested in a smaller board comprised of national and local pharmacy representatives, have been dropped. It remains to be seen whether the proposal for a 'policy forum' will fill the gap and bring national and local representation together.
The challenges LPCs are currently facing are recognised; the RSG says its proposals will give LPCs flexibility to re-organise themselves. There's a certain irony that a sector that has argued, strongly, that funding cuts are not the best way to drive efficiency is suggesting less annual income will encourage LPCs to create "stronger local bodies who can represent pharmacy locally, develop and influence local relationships and negotiate local contracts".
Setting the direction's 'case for change', helpfully points out, twice, that the £3.4m a year levy funding that ends up in PSNC's coffers is worth £232,000pa to each community pharmacy through the national contract, while the £7.9m that goes to LPCs delivers £10,000pa in local service income. That message is clear.
Implementation of the package, if agreed, will be evaluated after one or two years for effectiveness and "to determine the appetite for further changes".
A view from the front line
Here's one LPC member's response to the RSG proposals. Fair to say, there are concerns…
The original review suggested the following significant gaps to be filled in contractor representation at this time of rapid change:
A clear vision of how we wish to develop the sector as part of a strategy for community pharmacy
A need to get on the front foot in developing policy and services that connect to the needs of our key customer, NHS England and NHS Improvement (NHSE&I)
A need for improved governance at both LPCs and PSNC and the ability for each to hold the other to account
A need to connect the work of LPCs and the PSNC more closely
As part of that, a need to develop our negotiating capability.
Clearly, time has moved on. The original review was set in the early days of Covid, so we cannot regard it as set in stone. We have had several White Papers since, more clearly nailing NHS colours to the mast of collaboration, not competition, of localism and system working, not scale and top-down diktat, of a primary care model routed in collectivism around primary care networks (PCNs). But there were things that needed to have been done at pace.
One of the early deliverables was to have been the development of the strategy. Given the significant changes that have occurred, this should be an imperative as it would set the environment and give us a clear understanding of the structures we might require to deliver it. Instead, it seems we have chosen to focus on organisation first. Fingers crossed it's the right one.
Organisations are defined by their functions, where those functions are located, and the authority each one has to act. While these remain opaque, the focus on the organisation and how it's funded seems premature.
One of the fundamental recommendations of the Wright Review was the idea that LPC chairs would form a council as a means to address the disconnect between PSNC and LPCs. That seems to have been largely abandoned. So how will we create effective two-way communications, so LPCs can learn from the centre, and the centre learn from the local – vital for service and policy development – and we get closer to creating one structure? Listening groups offer some progress, but they do not carry the weight towards policy or service development envisaged. The ability to hold to account is weakened too.
The approach was also intended to provide a strong mechanic for governance across the systems, while greater engagement of chairs would be part of a future system leadership development programme. Better leaders will be vital if LPCs are to flourish in the developing ICS infrastructures. We know from the medics that this approach is effective, so why reinvent the wheel?
There are some positive steps creating a more professional negotiating group that may provide a stronger hand in future contract discussions, but that needs to be backed up with other functional elements or we will continue to say the same stuff, though we might say it better.
It seems simple to me. We start with the strategy. We develop a structured approach to policy and service development that aligns to the strategy. We create an effective link between LPCs and PSNC that has two-way accountability and creates a sense that everyone is part of one team. And we need to get on with it.
What has happened so far looks like a step forward, but it's a small one, especially given the invested time and energy. Time has moved on, and it looks like the opportunity to move away from the current power plays and short-term vested interests has been missed.
We still desperately need a longer term strategic perspective of what is needed to put community pharmacy on the map in an integrated and more localised world, where it can take on a pivotal role in demand management within primary care.
Sponsored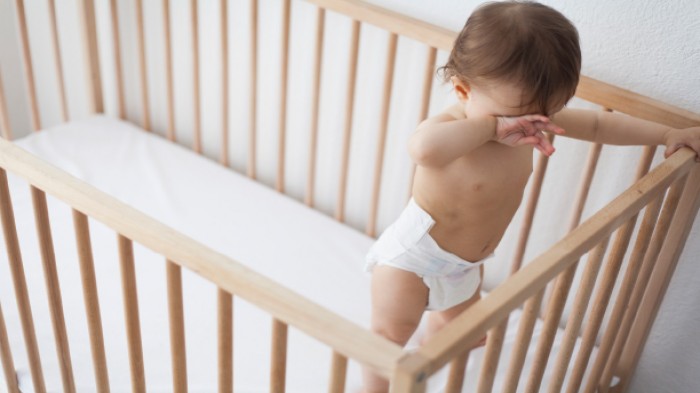 Sponsored Education
Prepare to advise parents and carers on appropriate management of their children's eczema.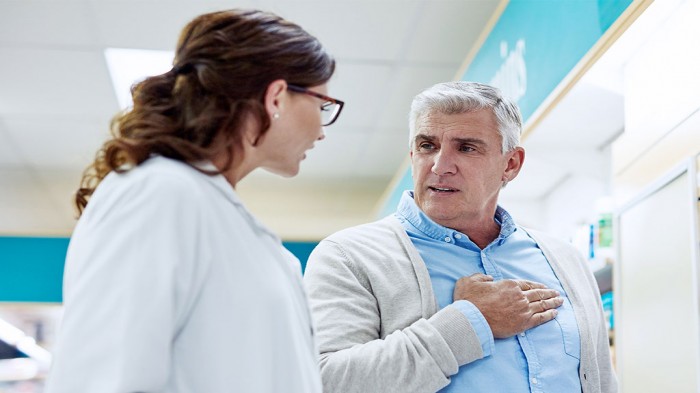 Sponsored Education
Discover the key benefits of Guardium so you can recommend this PPI with confidence to help ease heartburn and acid reflux symptoms
Record my learning outcomes