Communications with cut-through
Insight
Communications with cut-through
Real-time learning from Warman-Freed Pharmacy, London
Do your patients know what you offer at your pharmacy? This month, the Warman-Freed Learning Pharmacy team share their recent learnings on developing clear and concise communications for optimal cut-through
Pharmacy is often described as the heart of the community: the healthcare destination that everyone expects to see on their local high street. With competition at an all-time high, it's critical that your pharmacy stands out from the crowd.
Effective communications can further customer loyalty, profitability and foster community spirit. So, when was the last time you considered your exterior signposting or back wall messaging?
Can people find you?
When the Learning Pharmacy team first acquired Warman-Freed, the front of the pharmacy looked like a high-end perfumery and the signage showcasing the pharmacy credentials was unclear. Joanna Mills, research manager at Warman-Freed, explains why improvements were a top priority: "We had no green cross outside the pharmacy and so the business was talking only to those who already engaged with the pharmacy, missing out on attracting new customers who might have moved to the area."
"We had limited funds to spend on updating the front of the shop and needed an affordable way of adding an obvious pharmacy 'cue', so we repurposed an unused swing board, creating a sticker featuring a green cross, our opening hours and contact details."
After the sign had been in place for one month, the Learning Pharmacy team analysed the store data for prescriptions dispensed during the display period. This data was compared to the month before, as well as the same time period for the previous year.
Ms Mills explains: "Comparing the prescription numbers to those recorded in 2014 allowed us to identify any growth as a result of the sign being in place. We saw an impressive 15 per cent increase across a four-week period this year versus just a three per cent increase during the same period the previous year. What was, in context, a minor investment of around £140 has had a marked impact on our footfall and prescription business."
Succinct communication
The Warman-Freed team recognised that their services were not adequately signposted in-store and took steps to put themselves in 'customer-mode', considering what they wanted store visitors to focus on and how they could make communications clearer. "Services are an important revenue stream for the pharmacy, therefore it's imperative that customers understand the benefits of the services they offer at a glance, and we avoid unnecessary jargon," comments Ms Mills.
The old services board didn't adequately convey the benefits to the patient or explicitly explain how they could access the services and it also used language such as 'Medicines Use Review' that often has little meaning to the public.
Farah Ali, general manager at Warman-Freed explains the logic behind the new services board: "We spent some time thinking about how we could successfully communicate the services we offer as well as make it clear how customers could access them. The language is only subtly different but it makes a huge difference to think of your customers when writing in-store communications, rather than using formal or clinical terminology."
Flexible messaging
While some signage is required as a permanent display, flexible communications can also add real value. The Warman-Freed team realised this with an A-frame blackboard positioned close to the main pharmacy counter.
Ms Ali praises the adaptability of this communication method: "The blackboard allows us to quickly respond to the community needs, and to draw attention to locally driven health needs or short-term promotions beyond our permanent offering. It gives us an opportunity to try out new things, but we can then, quite literally, wipe the slate clean if we want to give another health promotion a try".
Ms Ali concludes: "Remaining true to the 'independent' nature of your pharmacy store means you can try less sophisticated, but equally impactful, ways of communicating your message. Successful communication doesn't have to be costly."
Five tips for getting your communications right
Start from the outside: Is your pharmacy easily identifiable? Do your window displays reflect your offering?
Step inside: As you walk into the pharmacy, what is the first thing you see? Are the health, beauty and pharmacy counter areas easy to identify?
Service area: Is your service offer clearly signposted and easy to understand?
Retail space: Can your customers easily identify where the categories are located? Have you maximised promotion messaging?
Jargon bust: Ask a customer if they understand your signage and the acronyms used? Do they have any questions or suggestions for improvement?
Click here to download Warman-Freed's example jargon decoder
Sponsored
Sponsored Education
Bust the myths around acne causes so you can recommend effective products and self-care advice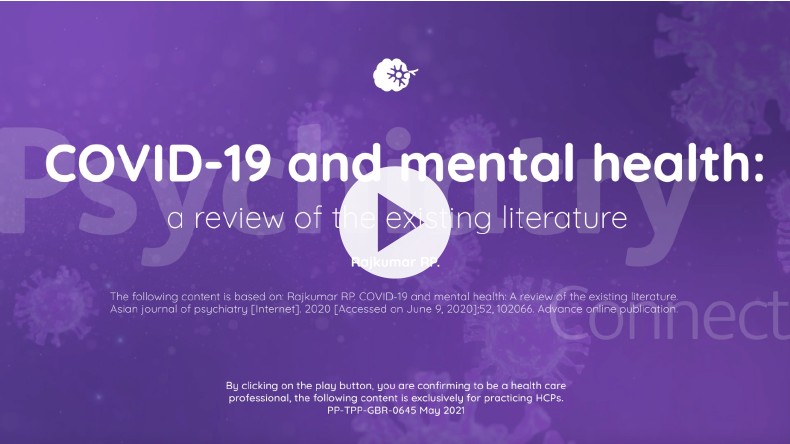 Sponsored Education
Viatris has created this short video based on a publication reviewing global research into the potential impact of the Covid-19 pandemic on mental health. It identifies six areas where psychiatrists can play a role in supporting people's mental health through these difficult times.
Record my learning outcomes