Are you making the most of the cashless revolution?
Insight
Are you making the most of the cashless revolution?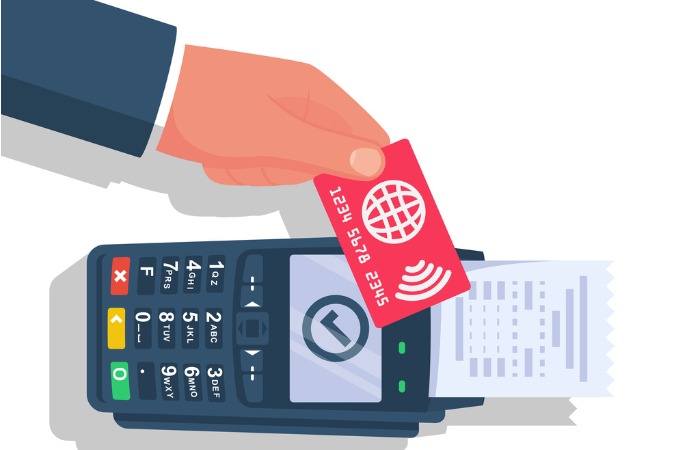 "We have seen a trend for businesses moving away from accepting cash. In our 'Cash and the Pandemic' report, we found that between January and July 2020, 31 per cent of our customers had made the move to being cashless by mid-July, up from just 8 per cent at the start of 2020," says Kaushalya Somasundaram, head of UK payments and industry relations at card payment company Square.
According to the British Retail Consortium (BRC), retailers spent £1.1 billion on accepting customer payments in 2019 – £950 million from card payments. The BRC, alongside other retail bodies, is calling for the Government to tackle rising and excessive card costs, which are adding further financial pressures to a stressed high street.
"With card payments accounting for 80 per cent of retail sales prior to Covid, it is vital that the Government takes action," says Andrew Cregan, head of finance policy at the BRC. "Without it, we will see businesses put under further pressure and it will be consumers who are forced to pay the price."
Debit cards are four times more expensive to process than cash, and credit cards are three times more expensive than debit cards. Retail transactions by cash have dropped 15 per cent in the last five years, with a further substantial drop predicted for 2020.
The pandemic has accelerated the need for bricks and mortar businesses to invest in their online presence.
Although we have been discouraged from using cash during the pandemic, more than a quarter of people still prefer to pay this way. However, during 2019, some 7.4m consumers used cash just once a month or less, relying on cards or contactless, up from 5.4m the previous year. Figures for 2020 are expected to greatly exceed this total.
The Government has set out plans to protect the UK's cash system and is considering bringing in new rules after 31 December. Proposals would see cashback being offered at shops of all sizes without the requirement of a purchase.
Card payment trends
Libby James, co-founder of the Merchant Advice Service, which offers free advice on card payments for businesses, says: "Merchant services is one industry that has experienced growth throughout the pandemic. Those retail businesses not previously accepting card payments suddenly realised the need to give customers choice."
Stephen Hart, CEO and founder of card processing comparison site Card Switcher, says: "The continuing rise of contactless payments, spurred on by the further demise of cash through the Covid crisis, is the biggest trend. The other impact on payment systems is the growth in online trading and payment acceptance. The pandemic has accelerated the need for bricks and mortar businesses to invest in their online presence. We've seen an uptick in payment gateways, virtual terminals and payment links."
Innovations such as contactless cards and mobile wallets on smartphones (Apple Pay, Samsung Pay, Android Pay) have also had an impact and became increasingly popular in 2020. Some eight in 10 adults used contactless payments in 2019, according to UK Finance's UK Payments Markets 2020 report.
At the end of 2019, there were 132m contactless cards in circulation in the UK and from January 2020, the card industry committed to ensuring that every bank-issued payment terminal in the country was able to accept contactless. Almost 20 per cent of adults registered for mobile payments in 2019, says UK Finance, with younger people most likely to favour this method.
In August 2020, contactless payments accounted for 45 per cent of all credit card and 62 per cent of all debit card transactions, UK Finance adds. The increase in the contactless spending limit from £30 to £45 is thought to have fuelled this rise. Contactless spending was worth £8.2bn in August 2020, up by 19.3 per cent on August 2019.
Accepting and processing card payments
Before you can set up a card payment system, you need to have three things in place. A merchant account – provided by your bank or payment service provider to hold money from customers until payment is authorised. A payment gateway – usually offered by your merchant service; this authorises customer payments. And a card machine to process payments.
When a customer pays by card or contactless, the card terminal accesses the data on the card, storing it temporarily. The machine then contacts the card provider, usually via a merchant provider, which checks the validity of the card and confirms whether sufficient funds are available. The card provider then authorises the payment.
Choosing a card terminal
The choice of card machines is much wider now than it used to be. Mobile readers are increasingly popular as they allow customers to pay away from the counter. These connect to a mobile phone or tablet via Bluetooth, with an app on the mobile device operating the card machine. These app-based card machines don't usually involve a contract, are cheap to purchase and fees are fixed rate on a pay per transaction basis.
Countertop card terminals connect via broadband to take payments from a fixed location and can be integrated with an EPoS system. Portable terminals connect by Wi-Fi and allow cards to be processed away from the counter.
When choosing a card terminal, ask yourself the following:
How will I be taking payments: only face to face or over the phone/online too?
Do I need a device that can be used away from the counter?
Do I want the terminal to link with my EPoS system?
How do I want the terminal to connect to my bank: via wi-fi or GPRS?
"The type of terminal is a consideration, though not the most important – a desktop terminal would suffice for most pharmacies," says Stephen Hart. "However, you can get a portable terminal that could be used away from the point of sale or a mobile terminal that could be used away from the pharmacy – for example, if you offer home delivery and payment is taken on delivery. Prices can vary substantially, so use a price comparison site. If your pharmacy uses an EPoS system, it's advantageous to ensure your card terminals can be integrated to avoid rekeying data."
It is important to pick a terminal that supports contactless payments as well as Apple Pay and Android Pay. "Contactless devices contain an antenna which, when held against a contactless payment terminal, securely transmits the payment information. Once the payment has been approved by the issuing bank, the transaction is finalised," explains Libby James.
Most PDQ (process data quickly) machines have a contactless system built in. Card readers use radio frequency identification to communicate between the card reader and the customer's card. Check costs for contactless transactions – some merchant providers charge a lower fee for these.
Weighing up the costs
The first consideration is whether to rent or buy your card payment system. If you choose to rent, the card machine comes as part of a merchant account agreement and you are charged a monthly fee. This usually includes a technical support package and software updates.
"Many businesses choose to rent their terminals and treat them like a mobile phone contract, renewing and reviewing their processing costs at the end of the term," says Libby James. "Alternatively, buying a terminal upfront reduces ongoing overheads and some companies sell refurbished machines to reduce costs."
There are two specific elements pharmacies should pay attention to: contract length and hidden costs
Stephen Hart adds: "Most terminals are offered under a three or four year minimum term rental agreement, which is fine if you have an established pharmacy and are confident in your longevity. Shorter rental terms are available, but they cost slightly more. When it comes to termination, make sure you read the contract before signing. Almost all contracts enforce an early termination cost equal to the remaining rental payments for the minimum term. So, if you rent a terminal for £15 a month and terminate after two years of a four year contract then your termination payment would be £360." Watch out too for contracts that automatically renew if you don't submit a notice of termination by a certain date.
"For smaller businesses, it is marginally cheaper to buy a terminal, though you don't then have the comfort of third party support for upgrades and repairs," says Stephen Hart. "Normally, businesses who buy their own enter a support contract for around £5 per month per terminal. My recommendation for small businesses would be to focus on the transaction costs in their merchant account contract and ensure they get the best deal – you will save more money in the long run rather than through the buy versus rent equation."
When deciding between a traditional chip and pin PDQ terminal and the newer mobile card readers, there are some cost comparisons to be done. With PDQ machines, there is usually a set up fee for installation and then the cost of the machine (from £200 upwards or as part of a monthly rental contract). With card readers, the initial costs are lower – you can purchase a reader for around £30 + VAT – and there are no set up fees or fixed contracts, but you may pay a higher percentage rate per transaction (an average is 1.5 per cent).
"A typical pharmacy would be looking at around 0.3 per cent on consumer debit cards and 0.5-0.7 per cent on credit cards. Authorisation fees range from 1-3p per transaction and a minimum monthly service charge of £10-20," says Stephen Hart. "Broadly speaking, if a business is accepting less than £2,000 per month in cards then the mobile card reader will work out cheaper. Above that, a fixed terminal is cheaper."
It is important to compare contract lengths, says Libby James: "We suggest comparing contracts on a pound for pound basis. However, there are two specific elements pharmacies should pay attention to: contract length – don't get tied into a lengthy term that won't allow you to review your account on a regular basis – and hidden costs. Many focus on the terminal fees or the rate per transaction and overlook additional fees. Review costs as a whole."
Remember that you need to pay for a merchant provider to work alongside your card system to ensure payments are authorised from your customer's bank and sent to yours. You need to know your average transaction value, percentage of card and contactless sales per month and your monthly card/contactless payment turnover when weighing this up.
Support for online business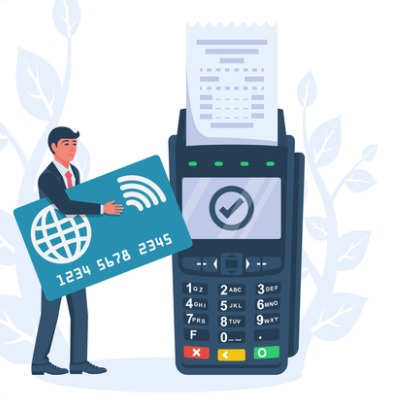 In the last year, many more pharmacies have found themselves taking payments over the phone or setting up an online option via a website. "At the start of the pandemic, the percentage of 'card not present' payments taken by Square's UK customers increased from 2 per cent in January to 33 per cent in April," says Kaushalya Somasundaram.
Some card machines process payments when the customer is not present and the digits of their card are entered by the vendor. With a virtual terminal, there is a form for the customer to fill in with their card details. These terminals process payments in the same way as in-store and require a payment gateway to encrypt the customer data and a merchant account to process the payment. Virtual terminals cost around £10-15 a month with an additional cost of up to 10p per transaction, although some offer a number of free transactions each month. Some companies offer a free virtual terminal when you sign up to their merchant account, then a monthly fee depending on your transaction turnover. Others charge no monthly fee. "Pharmacists need to ensure that the payment gateway bank integrates with the platform their website is built on," says Libby James. "Applications will be in-depth due to the high risk nature of online pharmacy businesses, so be prepared to provide additional paperwork, such as licensing.
"When choosing any payment facility where the customer is not present, it's important to review the security and PCI (payment card industry) compliance rating – we suggest using a gateway provider with PCI level 1. Virtual terminals are often offered at a lower cost if you have a physical store and process in other ways."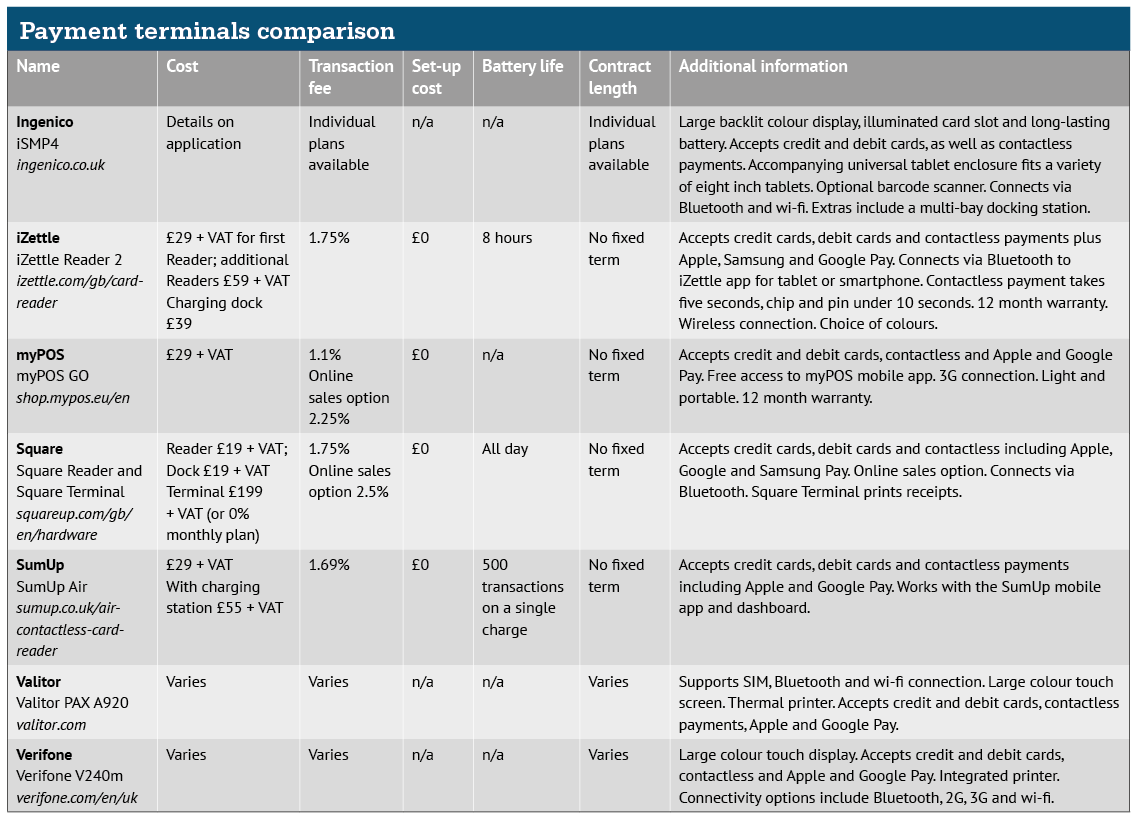 Sponsored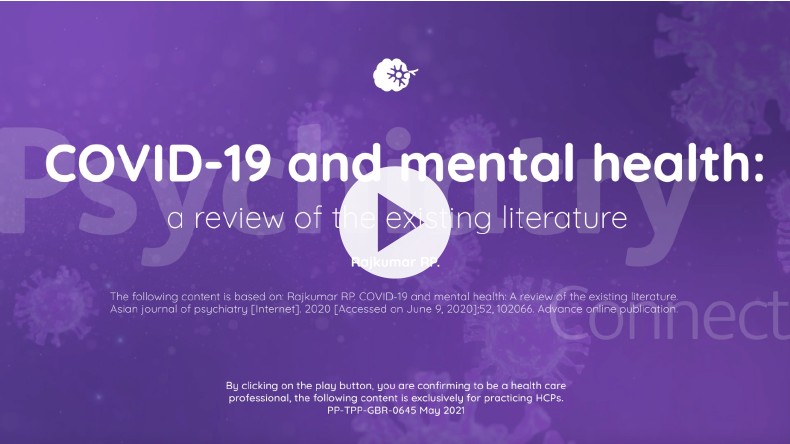 Sponsored Education
Viatris has created this short video based on a publication reviewing global research into the potential impact of the Covid-19 pandemic on mental health. It identifies six areas where psychiatrists can play a role in supporting people's mental health through these difficult times.
Sponsored Education
Identify the 5 key elements to address in your dry skin consultations
Record my learning outcomes