Insight
The Wright medicine?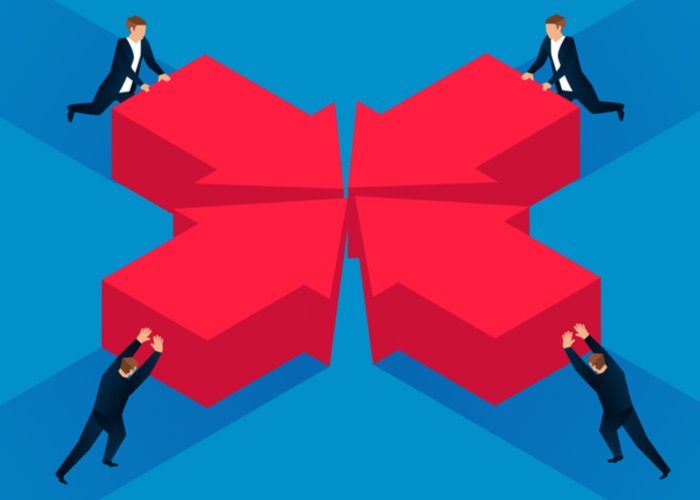 In November 2019, PSNC and the 69 LPCs in England jointly commissioned a National Independent Pharmacy Review of the national and local representation and support they provide for community pharmacy contractors.
Since then, the review team has encouraged LPCs and pharmacy contractors from all types of community pharmacy businesses across England to share their views on the structures, processes and roles of LPCs and PSNC. Led by David Wright, Professor of Pharmacy Practice at the University of East Anglia, the team's aim is to make sure that the national network structure is working efficiently for contractors and is fit for the future.
With Professor Wright's concluding report due by the end of this month (March), the Review has been called at a time when the community pharmacy landscape is rapidly changing and local representation and support has never been more important. But what do the various pharmacy representation bodies and contractors predict the results will show, and what would they like the outcomes to be?
At the time of writing, the consensus from the profession's representatives seems to be that cutting back on the number of LPCs would provide more value for money.
THE CCA VIEW The Company Chemists' Association (CCA) has welcomed the Review in light of what it calls "a considerable financial risk to contractors within the detail of the 2019-2024 CPCF settlement". It is concerned that PSNC is "not currently resourced to deliver against the task of mitigating that risk".
CCA chief executive Malcolm Harrison says the CCA advocates the establishment of "clear KPIs and lines of accountability" for PSNC. This would "support all contractors through improved income, lower costs and, hopefully, create meaningful activity in pharmacies that is professionally satisfying to the community pharmacy workforce."
Mr Harrison also says that a rationalisation of roles, remits and structures would "remove unnecessary duplication of efforts and create the efficiencies to release enough funding from the existing levy envelope, to enable PSNC to better meet the needs of the sector in the future."
The CCA estimates that £2.7m could be released from "the operational cost of running the current network" by cutting down from 69 LPCs to circa 38 regional branches and structuring each with fewer (CCA suggests between seven and nine) committee members. "We are confident," says Mr Harrison, "that fewer stronger, local teams that are directly connected, with improved coordination and support, would in turn be able to better support contractors as they engage with their local health systems."
THE NPA VIEW The National Pharmacy Association (NPA) also favours a reduction in LPC numbers. It believes that around 40 to 50 LPCs could feed into between seven and 11 regional LPC hubs.
In its statement acknowledging the need for a review, the NPA says the current distribution of LPCs "does not completely reflect the geography of current or emerging NHS structures, with a few notable early evolving LPC exceptions".
It stresses that there must be agreement on the future function of LPCs before changes to form and structure are made, and says that "pragmatic local decisions" should determine the optimum LPC scale and shape. It also echoes the CCA's call for "clear KPIs and lines of accountability throughout the system".
NPA local integration lead Michael Lennox, who is also CEO of Somerset LPC, says the NPA's position is very clear. "Including PCN leads at the base of the representation model is crucial," he says. "Plus, it's not fair to expect PSNC to invent everything by itself, so we also need a service development innovation unit which would be the servant of the new number of LPCs helping them with quality, creativity and the coordination of new service ideas in the hope that anything created there would pipeline faster and more effectively up to the national contract."
Mr Lennox's stance is that there needs to be an 'end-to-end overhaul'. He says: "We cannot afford to fall out or fracture over this. My personal view is that it's a great opportunity for us to do the right thing together, to collectivise and agree a position that works for all of us."
THE AIM VIEW The Association of Independent Multiple pharmacies (AIM) also backs the idea of reducing the number of LPCs – it suggests cutting their number to 45, "in line with the number of STPs [sustainability and transformation partnerships]. It, too, is calling for the setting of clear lines of accountability and KPIs.
However, AIM chief executive Leyla Hannbeck stresses that it is important not to lose sight of the fact that the Review is not just about LPCs, but PSNC as well. "On a local level," she says, "our view is that it's vital that the number of LPCs needs to be in line with the NHS structure and they must have robust KPIs. But the important bit is that we want those KPIs to be aligned with the needs of the local population while also enabling community pharmacy to prosper, so the LPCs need to work together with a flow of communications and collaboration for the best interest of contractors in the local area."
Just as importantly, says Ms Hannbeck, AIM wants PSNC activities to be focused on "exactly what it needs to be delivering" – negotiating effectively, and supporting contractors. "We would like to see PSNC's KPIs and accountability detailed at the highest level so that it is working collaboratively with others as well as being in tune with what contractors need," she says.
Contractors out of balance
While this equilibrium within the desired outcome of the Review is not in doubt, there is concern amongst contractors that responses to the Review survey may be out of balance.
One contractor, who also happens to sit on an LPC, says: "I'm worried about how representative the results will be as I'm aware that the response rate from independents has been low." This is because the Review's survey has the same deadline as the Pharmacy Quality Scheme, "and you have no choice but to complete that", he says.
"I suspect a lot of contractors won't finish the survey, whereas the big companies have dedicated people who can take the time to do it, so there will probably be a lot more responses from the bigger players."
The contractor also expressed concerns about the influence of the CCA. "Because the CCA has put out a very detailed and defined position statement, some LPC members who come from some CCA-repped companies may have had specific instructions on how to fill out the survey," he suggests.
"Having spoken to a range of different contractors, including pharmacists who work for CCA-repped companies, several have said to me this is not about what's best for the pharmacy network but what's best for particular companies," he continues. "In effect, the CCA statement is a lobbying document and because it has a block vote, it's going to sway the results of the survey in a direction that won't make it a reflective review of PSNC and LPCs because the participants will turn it into something not representative. It's a tragedy."
For Adam Irvine, chief executive officer of Community Pharmacy Cheshire & Wirral, what's interesting is how the Review's results will be followed through. "PSNC can act on Professor Wright's recommendations because it has the governance to do that," he says. However, he adds: "LPCs are statutory recognised and voted on by local contractors, so whatever the Review recommends for them, it's for local contractors to decide on what they want locally to happen. The difficulty here is that what might be right for one area is different for another, and unless you are there and in it, you don't know what goes on."
Michael Holden, associate director of training and consultancy service Pharmacy Complete, says he is sure that efficiencies can be found "by integrating national support for LPCs rather than duplicating". He believes there will be economies of scale to be had by some LPCs either merging or collaborating better, and he too stresses that it's at the grass roots where the magic happens. "We should not underestimate the importance of local engagement," he says. "Innovation starts from bottom up, not top down, so local support and leadership is key – across all contractor groups and geographies."
A waiting game
For now, the wait continues. When it comes to the Review's possible outcomes, Professor Wright told P3pharmacy: "As we have not looked at the data yet, other than to allocate individuals to evaluating different datasets, it would be inappropriate for me to make any comment or predictions".
At PSNC, chief executive Simon Dukes is similarly circumspect. "It would be inappropriate for PSNC to comment on the separate views of other representative bodies (or indeed individuals)," he says. "Instead, we await the publication of Professor Wright's report."
What everyone seems to agree on – no matter what they would prefer the outcome of the Review to be – is that community pharmacy needs to be working towards some kind of national change plan. Hemant Patel, secretary of North East London LPC, says: "I hope for the whole community pharmacy sector that the Wright Review leads to a new relationship and new outcomes by working differently with the local and national commissioners. "In particular, local commissioners are changing to a more collaborative and involving way of redesigning integrated care pathways and spending monies differently."
Further information: Click here for updates on the progress of the review.
Sponsored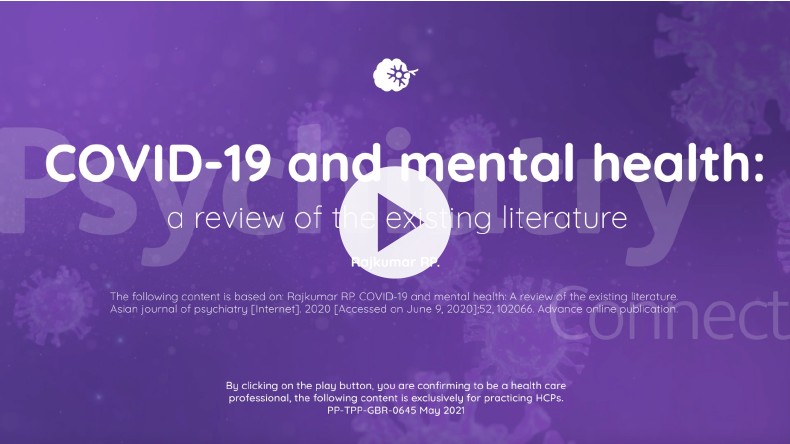 Sponsored Education
Viatris has created this short video based on a publication reviewing global research into the potential impact of the Covid-19 pandemic on mental health. It identifies six areas where psychiatrists can play a role in supporting people's mental health through these difficult times.
Sponsored Education
This module highlights a new opportunity to treat heartburn and reflux in the pharmacy with Omeprazole 20mg, which is newly available for customers to purchase OTC.
Record my learning outcomes