Healthy living
Help smokers stub it out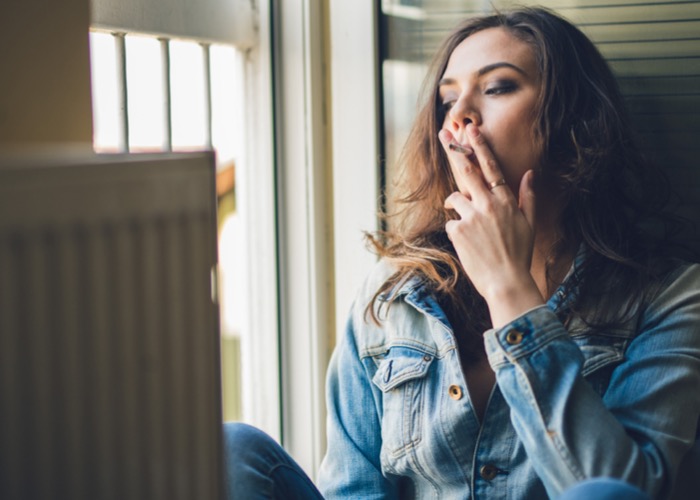 Smoking rates may have fallen, but there are still more than 7 million smokers in the UK. Sarah Purcell looks at how pharmacy can help meet the target of stamping out smoking by 2030 and examines the role e-cigarettes and NRT can play in helping smokers to quit
Smoking remains our biggest killer. It causes 78,000 deaths a year in England and 489,300 hospital admissions were attributable to smoking in 2017/18. Some 37 per cent of all deaths for respiratory disease and 54 per cent of deaths for cancer were attributed to smoking, says Public Health England's tobacco control lead, Martin Dockrell.
The good news is that smoking rates are falling – 14.4 per cent of adults are classed as smokers in England, 15.9 per cent in Wales, 16.3 per cent in Scotland and 15.5 per cent in Northern Ireland. Rates have dropped by about 5 per cent since 2011 (Office for National Statistics). Yet this still equates to 7.2 million smokers in Britain and 19.2 per cent of 25 to 34-year-olds still smoke. About one in four people in routine and manual jobs is a smoker, people who are unemployed are almost twice as likely to smoke, prevalence among those with a serious mental illness is 2.5 times the national average and 10.6 per cent of mothers are smokers when their baby is born.
Government target: a smoke-free generation
This autumn, the Government committed to having England smoke-free (defined as a prevalence of below 5 per cent) by 2030. "Ending smoking by delivering a smoke-free generation by 2030 is achievable, popular and will make the single most significant contribution to the Ageing Society Grand Challenge of delivering five extra healthy years of life," says Deborah Arnott, chief executive at ASH. "It will also significantly narrow the life expectancy gap between the richest and the poorest." ASH would welcome a "polluter pays" approach, which would require tobacco companies to pay towards tobacco control.
"The goal of eliminating smoking by 2030 is an aspirational one I'd love to see happen," says Jim McManus, director of public health, Hertfordshire County Council. "To enable it, we need more legislation on tobacco control. We need a levy on tobacco manufacturers to make them pay more. We need a targeted push on smokers who can't give up, to get to those hard-to-reach groups. We need to do more to stop children taking up smoking in the first place and we need to address the strong link between poverty and smoking."
Almost 60 per cent of smokers try to quit using willpower alone, although this is the least effective way. Three in five smokers say they want to give up. Using nicotine replacement therapy (NRT) makes a quit attempt 1.5 times more successful and chances are doubled if a stop smoking medicine is prescribed by a GP or pharmacist. The best combination for success is getting support from a local stop smoking service alongside using smoking cessation aids. This is four times more likely to succeed, says Mr Dockrell.
Delivering a smoke-free generation...will make the single most significant contribution to...delivering five extra healthy years of life
The use of e-cigarettes has increased rapidly in recent years. An estimated 7.1 per cent of adults (3.6 million) use them in the UK, says ASH. They are now the most popular stop smoking aid in England and more than half of current users have managed to stop smoking completely. It's estimated that e-cigarettes have contributed at least 18,000 additional ex-smokers a year in England.
PHE and the Royal College of Physicians estimate the risk reduction of using e-cigarettes to be at least 95 per cent. However, there is still misunderstanding and mistrust of both e-cigarettes and NRT. This is partly due to a lack of understanding around nicotine and the harmful ingredients of tobacco. About 40 per cent of smokers wrongly believe nicotine causes cancer. Only about half of adults believe NRT is less harmful than smoking.
"E-cigarettes are the most popular stop smoking aid in England and there is growing evidence they are effective for quitting," says Martin Dockrell at PHE. "They are still fairly new and we don't yet have full evidence on long-term health risks. However, leading health organisations, including the RCGP, BMA and Cancer Research UK, agree that while not risk-free, vaping is far less harmful than smoking."
Recent reports of vaping-related lung disease in the US have dented consumer confidence. "The US Centers for Disease Control and Prevention investigation indicates that the outbreak of vaping-related lung illness is strongly associated with the use of illicit vaping liquids containing THC and vitamin E acetate oil, both of which are prohibited from UK e-cigarette products," says Mr Dockrell. "Health professionals should explain that in the UK, unlike the US, e-cigarettes are tightly regulated for safety and quality."
NHS programme update
"The NHS Long Term Plan includes a number of tobacco control commitments, including additional support for people with mental health conditions, in-patients and pregnant women," says Ms Arnott. "However, full rollout will not be complete until 2023/4. We are keen to see progress in this area and would particularly welcome partnership working between the NHS and local authorities to ensure smokers have the best possible support to quit."
"The impact of cuts on services has been biting," says Mr McManus. "We've been told we will get an increase for smoking cessation services, but not when that will be. Some primary care networks are co-commissioning with local authorities in a targeted way, while others have had services cut. The era where we could maintain the same type of service model for 15 years has gone. We need different models for different areas of the country. One service does not fit all."
Pharmacists can educate people about vaping and e-cigarettes. "Health professionals should explain to patients that advice on e-cigarettes for smokers in the UK remains unchanged – vaping is not completely risk-free but it is far less harmful than smoking tobacco," says Ms Arnott. "To date, the UK has not been hit by an outbreak of lung conditions like in the US, and we have seen no evidence of one emerging. In the US e-cigarettes are not yet regulated. In the UK only e-cigarettes regulated by the MHRA can be legally sold. When vapers buy e-cigarettes, they can check with the retailer whether its vaping products are on the MHRA's list of notified products. They should only buy notified products from mainstream suppliers. Using black-market products may carry potentially lethal risks."
The Royal Pharmaceutical Society is updating its e-cigarette policy and new guidelines are expected in spring 2020. "We have expressed concern over possible safety issues of using e-cigarettes, as well as a lack of evidence of their efficacy when used for smoking cessation," it says. "Despite this, the organisation recognises they have a potential role to play in helping smokers reduce and stop smoking in the short term, or as a pathway to other NRT."
Leading health organisations agree that while not risk-free, vaping is far less harmful than smoking
Although e-cigarettes are not yet licensed, there are robust regulations in place to protect consumers. The minimum age for sale is 18 and advertising is strictly limited to only point of sale or billboards. E-cigarettes that contain up to 20mg per ml of nicotine are regulated as consumer products. Those that contain more than 20mg per ml cannot be sold unless they have a medicinal licence. All packs must carry a health warning that states, "This product contains nicotine, which is a highly addictive substance."
What are e-cigarettes?
E-cigarettes, or vapes, are battery-powered devices that simulate the sensation of smoking. The device heats up a liquid, which generates a vapour that is inhaled. The liquid contains nicotine, flavourings and additives, but not the toxic chemicals found in tobacco. Refillable devices mean users can choose the strength of nicotine in the liquid they use up to the legal limit of 20mg/ml.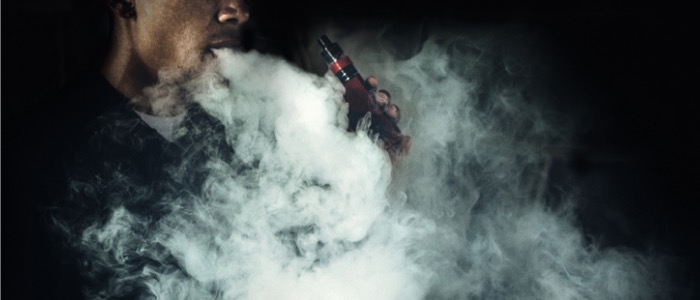 Common types of e-cigarette include:
Tank models or vape pens which have a rechargeable atomiser and a tank that is filled with e-liquid.
Pod mods are compact rechargeable device, shaped like a USB stick or a pebble, and uses e-liquid capsules.
A mod is a more complex tank model and can be manually customised.
The lifetime cancer risk of vaping has been assessed as less than 0.5 per cent the risk of smoking. There is still a lot of misunderstanding about the safety of vaping. In 2018, 25 per cent of adults in the UK thought e-cigarettes were more or equally as harmful as tobacco. There is no evidence of harm to health from second-hand vaping and e-cigarette vapour does not contain tar or carbon monoxide.
"On the basis of current evidence, e-cigarettes have a legitimate place in smoking cessation, underpinned by professional advice," says the NPA. "However, the long-term effects of vaping are still not fully understood. It is useful to have a range of options in the stop smoking toolkit because every person responds differently to treatment."
Some 39.8 per cent of vapers also smoke, and this is something pharmacy staff could help educate customers about. "It's important that all vapers stop smoking completely because otherwise they are still exposing themselves to the serious risks of disease and disability caused by smoking," says Ms Arnott.
Adding up the numbers
The traditional smoking cessation market dropped 22 per cent in 2018 to £145.2 million, says Mintel, and this trend is expected to continue. This is mainly due to the growth in e-cigarettes. These grew by 12 per cent to reach £282.7 million in 2018, says Mintel.
Specialist vape shops are the most popular place to buy e-cigarettes and are used by 49 per cent of vapers.
A higher percentage of smokers quit in 2018 than 2016, but with little change in non-prescription NRT, this suggests more are using e-cigarettes, says Mintel. Usage of non-prescription NRT is about 15 per cent.
According to the Independent British Vape Trade Association, the e-cigarette industry is the fastest growing in the UK. After the US, the UK is the second largest global market. The global e-cigarette market is forecast to exceed $43 billion by 2023. The UK market is predicted to grow by 30 per cent by 2022.
The peak age group for e-cigarette use is 35 to 44-year-olds, says ASH, followed by 45 to 54-year-olds. The most popular products are tank systems (77 per cent), but use of cartridge/pod systems is increasing (18 per cent).
NRT is still a profitable category for pharmacy. According to Perrigo, it still holds one of the highest average spends per year at £116.51 compared with other OTC categories, such as pain (£10.58), skin (£10.74) and sleep (£14.59).
"Despite funding cuts to the smoking cessation sector, NRT remains a vital category, with 2 per cent value growth and worth £147 million," says Laure de Brauer, marketing director for Perrigo UK. "The key growth drivers are increased penetration, driven by Niquitin Patch and Minis, as well as Nicorette and Nicotinell trading up into big pack sizes."
Numark marketing co-ordinator Cathy Crossthwaite says NRT lozenges are allocated the most space (27 per cent). "There is a lot of controversy regarding e-cigarettes and we leave it to our members' discretion whether they wish to stock these, but we don't exclude them from core range and space allocation," she says. "They hold about 2 per cent of the smoking cessation category according to our space allocation data."
Alphega member Rachael Patel at Sabel Pharmacy, Chiswick, says varenicline is their most popular smoking cessation product. "Patches are second followed by other formulations. Initially NRT was the more popular option, but as time has passed our advisors have become more confident in advising Champix and providing counselling on it."
Where does pharmacy fit now?
With a plan to reduce smoking to less than 5 per cent by 2030, what can pharmacies do to help?
"Pharmacists can help to achieve this goal by delivering very brief advice. VBA is a three-step process: establishing and recording smoking status (ask), advising on the most effective way to stop (advise) and offering help by, for example, referral to a stop smoking service (act)," says Ms Arnott. "The intervention is designed to be delivered in as little as 30 seconds. The consultation could also include discussing aids such as NRT, use of e-cigarettes and stop smoking medications."
NRT remains a vital category, with 2 per cent value growth and worth £147 million
Promoting your service at key quit times of the year – Stoptober, New Year, No Smoking Day – can help to kickstart conversations about quitting with your customers. "This can be achieved by using your Healthy Living Zone in an eye-catching way," says Ms Patel. "Promoting through social media is also a great way to raise awareness that you have a service. It's about being seen as a trusted source of information and being a caring support centre."
Get everyone involved. "The counter team can play that key role to initiate a conversation around quitting as they are the first point of contact for customers," says Ms Joshi. "Simply opening up the conversation with 'Have you got any New Year resolutions?' is an opportunistic way to plant the seed on how pharmacy can support, when the time is right."
"Pharmacists can create a point of difference by individually tailoring the best ways to use NRT and giving patients the best chance of quitting for good," says Ms de Brauer. "Research shows that NRT and counselling through pharmacy can increase smoking cessation success."
Improving your smoking cessation category
• "The time when a customer decides to quit can be daunting," says Hina Joshi, professional development facilitator at Numark. "Pharmacy can offer customers a shoulder to lean on that other retailers may not be able to provide. A selection of NRT products of various strengths alongside guidance about which products to use at each stage of the quit period will go a long way with your customers. The category is support-led and many customers need advice and a one-to-one discussion, particularly with their first purchase. For those starting their quit journey, the fixture can look confusing, so display POS advice about the different formats and strengths. This gives the customer the opportunity to speak to pharmacy staff or help themselves. We recommend merchandising first by format as this is likely to be one of the first decisions the shopper will make. In our planograms we begin with quick-fix solutions at eye level. We then follow with long-lasting relief via patches and lozenges."
• Ms Patel has the following advice. "Be there and be seen as a non-judgemental advice centre that provides support no matter which cessation route clients want to follow. Telling them you can offer support if they decide to quit is an important part of the process as well as being able to offer a wide range of smoking cessation aids."
• Perrigo has developed four simple steps to help pharmacists offer NRT support.
Stand out – increase NRT visibility through POS and shelf position
Speak – engage with, listen and offer advice
Start – set up a quit plan with customers
Support – support quitters every step of the journey.
• "New Year is the peak time for people to start a quit attempt, so from that start of January, it's vital to make NRT and stop smoking services highly visible in store," says Ms de Brauer. "Some 25 per cent of purchases into NRT are driven by the in-store environment. On shelf, it's important to lead with patch products, as this is the biggest entry point for new quitters and an area where pharmacies can over index. Where possible, pharmacists should run further stop smoking services to support quitters. Taking regular carbon monoxide readings can help to keep a patient on track."
• Perrigo is supporting Niquitin with a £1.2 million New Year New You campaign, which will focus on real-people testimonials.
P3pharmacy category panel views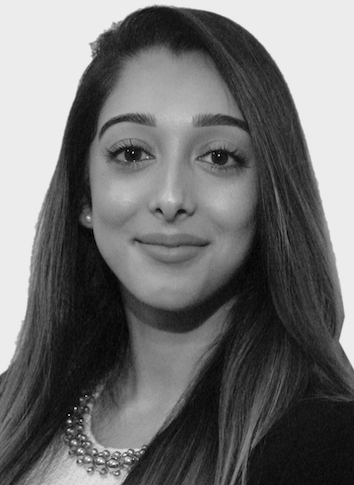 Sarina Mughal, Day Lewis, London SW1
"We have regular customers for NRT products. They usually ask about patches and mouth sprays. Nicorette is our top seller and Niquitin is very popular. We get asked about vaping all the time, but we don't sell these products. Stoptober and January are great times to talk to customers about quitting smoking. We need to educate customers more about the effects of smoking on their body and health. Keep leaflets near the till or where customers wait for prescriptions. Use shelf poppers to show customers where the products are. We use digital screens to promote campaigns."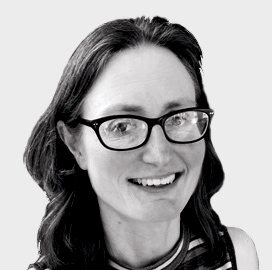 Lindsey Fairbrother, Goodlife Pharmacy, Hatton, Derbyshire
"Smoking cessation used to be really big for us, but since service funding was stopped, sales have dropped off. I'm an independent prescriber and I get patients who want to be prescribed Champix. Customers have already tried to quit, so they want to talk about alternatives, such as sprays or gums. Nicorette sells the best. I think more people are vaping as a means of giving up smoking, but there is still some distrust. There are opportunities to grow the category and if GPs are prepared to refer patients to us. The best way to promote your service is via social media."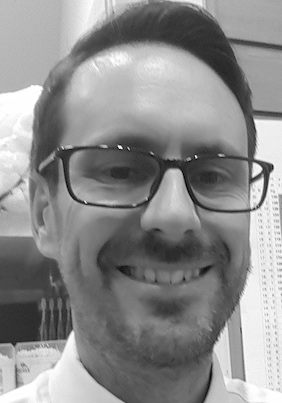 Gareth Evans, Wansford Pharmacy, Peterborough
"It's not the biggest category for us. We regularly dispense Champix and Niquitin patches. We've noticed vaping is increasing, but this is not something we have ventured into. For future growth, we are taking on the stop smoking services contract, which means we will be in direct control and will have more opportunities. In-store displays are generally ineffective. Even Stoptober, in our experience, has little impact. Pharmacy needs to take note of this and understand that active patient engagement and opportunistic interventions far outweigh the power of a poster."
Sponsored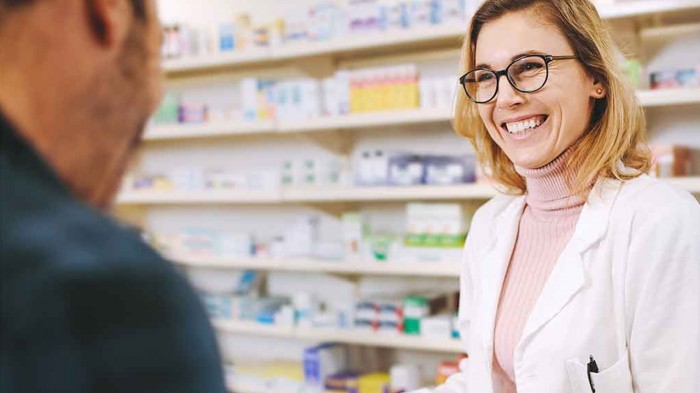 Sponsored Education
Update your knowledge on a POM to GSL hayfever switch with this short video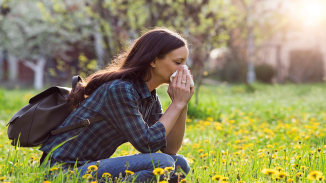 Sponsored Education
This module will improve your hay fever knowledge, helping you to understand its impact on sufferers and recommend the right products to ease symptoms
Record my learning outcomes