Making sure that men's health is not overlooked
Healthy living
Making sure that men's health is not overlooked
CATEGORY REFRESHER: Getting men to talk more in more detail about their health could be beneficial for them, and your pharmacy business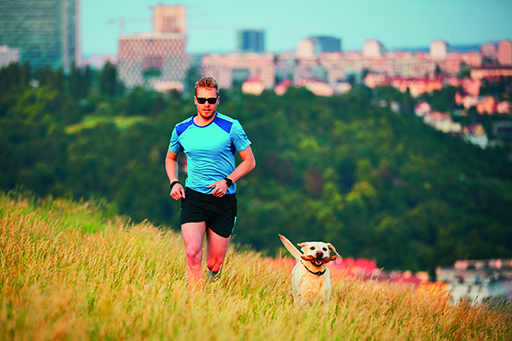 Men's Health Week 2018 (11-17 June) focuses on men and diabetes. Not only are men more likely to get diabetes, they are also more likely to suffer complications and die from the condition.
The Men's Health Forum's report 'One in Ten: The male diabetes crisis' found that men are 26 per cent more likely to develop type 2 diabetes than women. They are more likely to be overweight and to develop diabetes at a lower BMI (body mass index), but they are also less likely to be aware that they are overweight or to participate in weight-management programmes. Men with diabetes are also more prone to diabetic retinopathy, foot ulcers and more likely to have a foot amputation.
Men's health is often overlooked, even though there's growing evidence that gender-specific interventions aimed at men can be effective. The Men's Health Forum report calls for better engagement of men in NHS health checks, routine eye tests and weight management and diabetes education programmes.
Men's Health Week provides pharmacies with the opportunity to approach male customers about not just diabetes, but other key men's health issues such as prostate problems, sports injuries, hair loss and mental health. With the launch of pharmacy-only Viagra Connect, it is hoped that more men will now be visiting pharmacies for information and advice on potentially sensitive issues, such as erectile dysfunction. The launch of Viagra Connect offers new opportunities for the pharmacy team to reach male customers," says Paul Rose, Pfizer Consumer Healthcare UK's general manager.
Pharmacy staff need to be prepared to discuss more intimate male health issues during the average pharmacy day.
Challenging conversations
Stuart Gale, owner and manager of the Frosts Pharmacy Group, says the Viagra POM to P switch provides an opportunity to start the conversation and to get men thinking about possible causes of erectile dysfunction that they may never have considered. "This is often one of the most challenging conversations to have with men because they are not naturally inclined to seek help for their health needs," he says.
"Because erectile dysfunction is also often a first sign of other conditions, such as high cholesterol or diabetes, it provides an opportunity for the right questions to be asked and health issues to be identified."
According to community pharmacist Sid Dajani, when it comes to giving health advice, on the whole men are more complicated to deal with than women. "This is a generalisation, obviously, but men tend to ignore their symptoms for a longer time," he says.
"Men are not so good at talking about the problem, so it's important to learn to read between the lines. They tend to under-emphasise everything, so pharmacists and the pharmacy team need to ask more open-ended questions. Men tend to be more private and need a less formal, more confidential discussion to encourage them to volunteer information."
Male-specific information
The Men's Health Forum has sold more than a million of its man manuals, proving that men are interested in health information as long as it's in the right format. The man manuals are deliberately produced in partnership with Haynes, a format that men are already familiar with.
A Men's Health Forum report published in January 2018 (Mind Your Language: How men talk about mental health), revealed that male mental health is in crisis. The authors of the report looked at how mental health services could be made more relevant to men and whether it is the language being used that's the problem. For example, broadly speaking, "stress", "stressed out", "overwhelmed" and "overloaded" were endorsed by older men, while "emotional", "depressed" and "anxious" were endorsed by boys and young men.
The report found that healthcare professionals should also be aware of where promotional materials are going to be seen if there's potential stigma or embarrassment involved. Words used on a health leaflet displayed in public may need to be very different from those deemed acceptable in private.
Luis A Mendez, head of marketing for established men's brand Just For Men, says pharmacy teams have the authority and expertise to offer one-on-one advice that can also influence purchasing decisions. "Ensure that staff are knowledgeable on a wide range of men's health issues," he suggests.
"Reputable brands can offer training and products that have proven efficacy to grow profit and maintain loyal customers, so grab opportunities to upskill your pharmacy team. Men normally come into a pharmacy for a specific reason and don't necessarily look beyond that. If male customers are reluctant to open up or ask for advice, pharmacists need to find ways to engage them and build a rapport."
Improving male-specific services
In November 2014, the Men's Health Forum tried to pin down what works in encouraging men to take part in weight-loss programmes. The report included the following five suggestions:
Personalise the service. Thorrun Govind, community pharmacist in Bolton, says that men often prefer to talk to men, rather than women, so direct them to a male staff member, if possible.
Choose an opportune moment. Overweight men are most motivated to lose weight following a health scare or the diagnosis of a weight-related health problem. Encouragement from a health professional at this point can make all the difference.
Make it clear that the programme has been designed with men in mind. The MHF report on mental health services in January 2018 concluded that when promoting services for men, it's important to tell them the service is specifically for them, as they may be unsure.
Create the right atmosphere. Humour, banter and camaraderie are important in keeping men engaged and in developing mutual support.
Choose the right incentives for male customers. Mr Dajani suggests that men tend to look at weight loss far more visually than women do. It may help to focus more on before and after pictures and muscle mass, rather than specific measurements on a chart, he suggests. "Women may measure their weight and waistline, whereas men will notice how they wear their belt and notice they've gone down a notch," he comments.
Three ways to improve your men's category
Tie in with national awareness campaigns, such as Men's Health Week in June
Think about how men talk about their health and use the right language
Personalise pharmacy services targeted specifically at men.
Pharmacist comments
Shaheen Bhatia, P&S Chemist, Ilford
"With the launch of OTC Viagra, I think that men's health will become increasingly important for pharmacy in general. In June we'll be supporting Men's Health Week by promoting weight management advice; talking about obesity and health. We offer heart and cholesterol checks here, which are popular with male customers. We also offer a sexual dysfunction advice service as a private PGD. This gives us the opportunity to raise other health issues with men, since sexual dysfunction is often linked with other problems such as heart health and diabetes. We often get asked about men's vitamins, so we keep a good stock of those in our store. We're seeing men becoming more aware of their health and less shy about coming in to to ask questions."
Jiten Shingdia, RJ Berry Pharmacy, Portsmouth
"We find that men don't tend to come into the pharmacy unless they really have to. However, when they do men are becoming more open in talking to us about their health. It's important to highlight the private consultation area to male customers so they know they can speak in private if they need to. We get quite a few queries about urinary infections and related issues, and also sexual health questions about rashes and what they might be. As Viagra Connect is now available, we are anticipating some interest in this sector and more questions from men about erectile dysfunction. I've certainly noticed in recent years is that men are becoming much more open in discussing personal health matters than they were, say, 10 years ago."
Thorrun Govind, Sykes Chemist, Bolton
"What we often find with men's health is that it's not always men who will come in and ask us for advice or for product recommendations – it will be partners or mothers instead. Men don't tend to come in and ask for help until things have got quite bad and then they are often quite embarrassed about doing this. Men often need quite a lot of prompting to get them to talk about what is bothering them, and you may need to ask quite a few questions, but in a sensitive way. The consultation room is a good option for privacy and where they can talk more openly. Recently, we've noticed that vitamins for men are selling really well, so that's a new departure for us. We anticipate lots of interest in Viagra Connect now it is available in pharmacy, and we've been gearing up for that."


Sponsored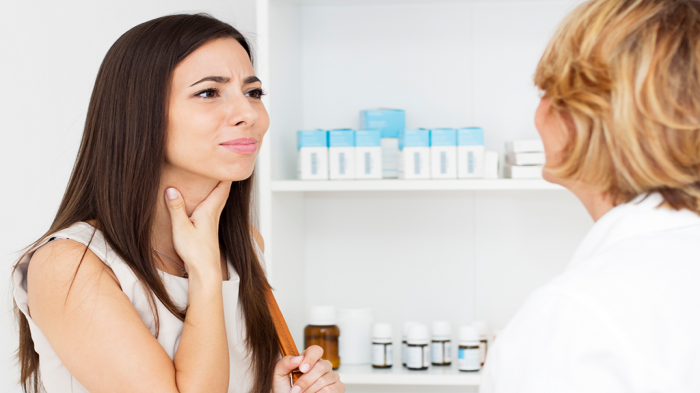 Sponsored Education
This module will help you to understand and educate customers about the risks of antibiotic resistance, and recommend products to help them effectively manage their sore throat symptoms.
Sponsored Education
With research suggesting a possible link between COVID-19 and EPs, make sure you're confident discussing EPs and their treatment with customers
Record my learning outcomes