Healthy pet, healthy owner
Healthy living
Healthy pet, healthy owner
By making improvments to their own health, customers could improve their pets' health, too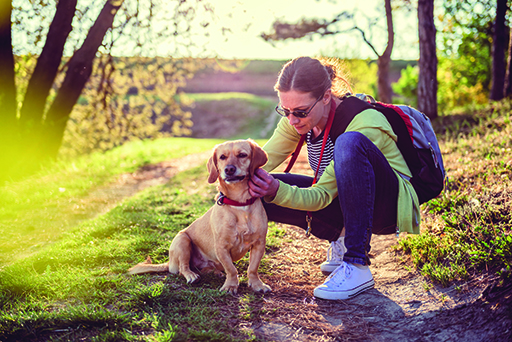 According to the Pet Food Manufacturers' Association, 45 per cent of the population have a pet. Pets are an important part of UK households and often much loved members of the family. They can benefit people's lives as valued companions, with research showing that owning a pet may reduce blood pressure, stress levels and anxiety.
However, many people don't realise that their own lifestyle could be doing their pet more harm than good, or putting their pet's health at risk.
By highlighting pet health issues, pharmacists may be able to encourage customers to lead a healthier lifestyle for the sake of their pet, even if they won't do it for their own health.
Unhealthy human habits
If a dog owner doesn't get enough exercise, it's likely that their pet doesn't either if they're responsible for taking the dog out for a walk. It's long been known that obesity in pets is harmful, affecting their ability to exercise, causing serious health problems (eg diabetes) and making existing ones (eg arthritis) worse.
Many overweight pets are being fed too much of their usual high-quality diet or given too many extra treats. Some owners also give their pets unhealthy human foods, such as crisps, chips and takeaways. By improving their own eating and exercising habits, pet owners may improve those of their pets as well.
In March 2018, the PDSA (People's Dispensary for Sick Animals) warned that smoking around a pet could harm or even kill it. Second-hand smoke has been linked to potentially fatal diseases in humans, including lung cancer and heart disease. However, vets say the impact of passive smoking on pets is just as serious – and just as avoidable. Linking with National No Smoking Day, the PDSA urged owners to quit for their pets' sake.
"Many pet owners are unaware of the risks that smoking can have on their pets' health," says vet Olivia Anderson-Nathan. "If they knew, I'm sure they would want to protect them. Problems range from issues such as asthma and chronic coughing through to fatal conditions. Cancers such as lymphoma, for example, are twice as likely in cats exposed to cigarette smoke. Recent studies highlight that this is a really serious issue, and we want pet owners to know that they can make a real difference by simply choosing to smoke outdoors away from their pets."
The charity also warned in March 2018 about household medicines that can be dangerous to pets if ingested. Figures from the Veterinary Poisons Information Service show that nonsteroidal anti-inflammatory drugs are among the top five enquiries they receive.
Ms Anderson- Nathan says it's vital for owners to seek emergency veterinary treatment straightaway if they suspect their pet has come into contact with anything toxic. "People often carry blister packs in pockets or bags, which can be very tempting for a pet to explore," she says.
"It's not uncommon to hear of people giving their pet some paracetamol or other common human painkillers when their pet seems unwell. It's really important to remember to store medicines away in a locked cabinet or box and never to attempt to treat your pet with drugs intended for people, unless advised by your vet."
Pet wellbeing
Fleas are often considered to be an animal issue, but they can have a detrimental effect on human health, too. MSD Animal Health launched the Big Flea Project in May, researching into fleas, their prevalence and the diseases they carry. The campaign follows the success of the Big Tick Project, launched in 2015, which examined more than 6,000 tick samples in the UK and contributed to the largest ever study of ticks on dogs and cats in Britain.
Research by MSD reveals that 100 per cent of British pet owners have been affected by flea outbreaks, and 82 per cent struggle to keep fleas under control. Almost a third of those surveyed said they themselves had been bitten by fleas, while five per cent said they had been left permanently scarred by bites.
"After receiving such groundbreaking results from the Big Tick Project, we wanted to continue to revolutionise the way that common parasites such as ticks and fleas are understood and treated by both pet owners and vets," says Daniel Guerrero, product manager at MSD Animal Health.
"Fleas are the most important parasite for pet owners and the main source of irritation in pets. Despite this, fleas are still seen as a common nuisance, and not often dealt with effectively. By better understanding what diseases fleas are carrying in the UK, we will be able to better explain the impact of fleas and how to eradicate them through professional advice and treatment."
A recent survey from Bayer revealed that almost half of owners are unable to detect signs of a parasitic infection in their cat, placing greater emphasis on the role of pharmacy staff to educate unsuspecting pet owners.
Currently, 40 per cent of cat owners admit they don't regularly use a flea prevention product, and four per cent of cat-owning households admit to treating for fleas only when a family member is bitten or they physically see fleas. To help educate pet owners, Bayer has launched a feline education campaign, Instinctively Close, which helps pet owners understand their cats' behaviour and what it means for their health. Cat owners should be looking for excessive grooming in pets, changes in appetite, a dull coat and changes in toilet habits, such as diarrhoea.
"The health of pets can often have a direct impact on their human owners, especially with the risk of zoonotic diseases spread from common parasites such as fleas and worms," says Joanne Carey, director of Evolve Health Solutions. "Pharmacy staff can play an influential role in ensuring the health and wellbeing of pets and their owners by educating them on how to spot the signs of a parasite infestation and recommending a treatment plan that keeps their pet, family and home protected."
Ms Carey suggests pharmacies focus their pet health range on medicines that pet owners need frequently, such as flea, tick and worming treatments. "You can upskill your teams and provide customers with a great accessible solution to their pet health needs," she says.
"Start by stocking the big household names that customers will know, such as Drontal and Advantage, and make use of the manufacturers' displays to give them a prominent area and help kickstart those discussions with customers at the counter. A pharmacy can become a one-stop-shop for all of a family's health needs – pets included."
Three tips for the category
Ensure that the pharmacy team is familiar with the signs of parasitic infection in pets 
Start conversations with pet owners about their pets' wellbeing – are they, and themselves, perhaps overweight or lacking exercise?
Promote the category clearly.
Sponsored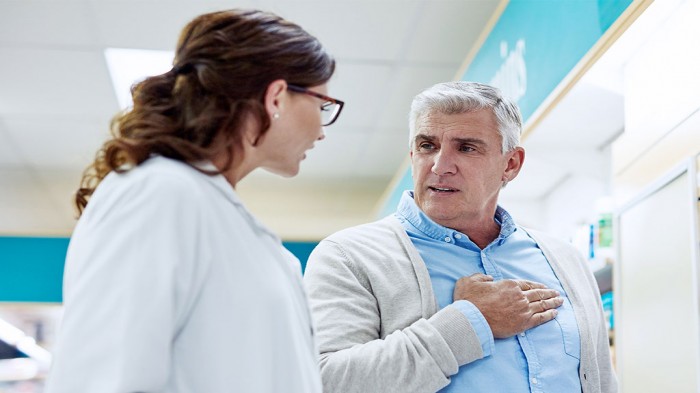 Sponsored Education
Discover the key benefits of Guardium so you can recommend this PPI with confidence to help ease heartburn and acid reflux symptoms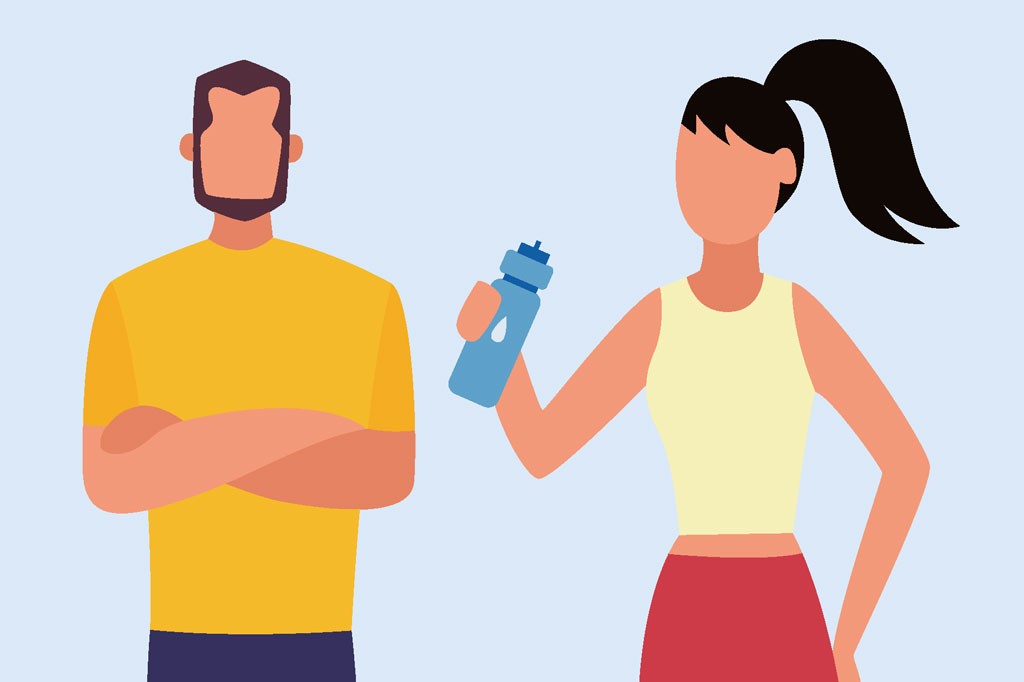 Sponsored Education
Understand the important role oral rehydration products play in helping prevent dehydration after illness
Record my learning outcomes