Front Desk
Why bother? Because
By Rob Darracott
"Did you hear the minister's speech?" "Nah. Couldn't be bothered. "I've heard it all before. Waste of time." Is it, though?
Back in December, the Association of Independent Multiple pharmacies (AIM) held a virtual conference. Keynote speaker: Jo Churchill MP, the 'pharmacy minister'. Did she say anything important? Well, as it happens, she did.
There's generally two reasons ministers give speeches: because they have to or because they want to. And there are two ways to receive a minister's speech. You can listen to it, or you can hear it. For buried in the text, written 99 times out of 100 by an official, you might find something that needs to be heard. A sign about what really matters, or is coming next.
Ms Churchill's comments to AIM were in three parts (four if you count the first bit twice, since she repeated it at the end). First up, the stuff we have all heard a variant of before... "valuable and approachable part of the NHS", the "asset community pharmacy is", how "important it is to all of our lives". Ministers were rightly castigated for their tardiness in recognising how community pharmacy stepped up back in March, so we might expect ministers playing catch up to say 'thank you', but Ms Churchill specifically referenced the sector's role in the NHS (twice) and said very clearly that she understands the nature of community pharmacy and the role it plays in communities. Groundwork, then.
Secondly, the pandemic and the Government response. Ms Churchill was speaking as approval for the vaccine was announced. More praise here, and recognition for how community pharmacy has had to adapt rapidly to the changing circumstances of 2020. Although she glossed over some of the bumps in the road (getting PPE, for example, and sorting out the money), she highlighted sector successes, like this year's flu campaign.
But then we get to the important bit. To paraphrase what she said twice: once in her prepared remarks and again in response to AIM chief executive Leyla Hannbeck concerns over the loss of community pharmacists to GP-land: "We want to see pharmacists in GP practices, helping to deliver optimum care, but we also need them in community pharmacies. I remain committed to the vision set out in the five-year deal. Making the pharmacist's role a more clinical one is really important, so you don't have to look at only one place for that kind of role. I'd also like a more cohesive environment and collaboration around PCNs to ensure that everybody is working together in a different way."
So, what to make of that? Dress it up in sentences praising pharmacists' under-utilised skills or resilience if you like, but this is yet another signal that pharmacy's future is a clinical one. Pharmacists' skills are valuable and we want to use them. We'd like to make more of them in community pharmacy too. And by the way, she said, you might find deploying those clinical skills more often makes your role more interesting too.
The second key message: PCNs are going to be important in knitting the health system together to provide that 'optimum care' pharmacists in GP practices are already helping to deliver. Community pharmacy-based clinicians need to think about how you do that too.
If you have a plan, Ms Churchill said, "my door is always open". That's not something ministers say because they have to. When there is a plan, we should take her at her word.
Sponsored
Sponsored Education
Safely recommend the most effective laxative for every customer with constipation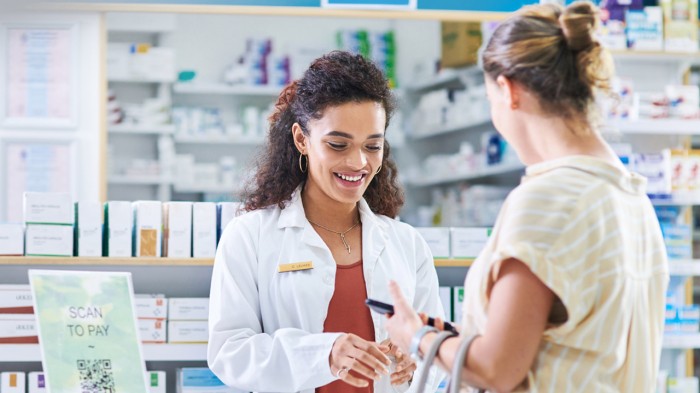 Sponsored Education
Refresh your knowledge on managing mild to moderate pain and understand when a combination product can help.
Record my learning outcomes