Haircare has room to grow
Families
Haircare has room to grow

Pharmacy is not alone in seeing declining sales in hair and scalp care. According to Mintel expert Roshida Khanom, the whole category is in decline thanks to discounting and a desire for more natural styles. Pharmacy teams are, however, in a position to be able to gain customers' trust and build a rapport with people who are seeking advice for specific complaints, unlike larger drugstores and supermarkets.
Thinning hair or hair loss, for example, is a subject that can need sensitive treatment and well-trained pharmacy staff will be able to assist customers while potentially gaining repeat custom. "Asking a concerned client how they are feeling about their hair condition, rather than specifically referring to hair thinning, for example, is a good way to open up a conversation," says one Viviscal brand manager. Hair loss and other sensitive hair issues are a good reason to use a private consultation room, if you have one, because the customer may not feel comfortable discussing their worries in front of other customers.
When it comes to promoting hair care ranges, shelf displays and leaflets can be a convenient way to provide educational information to customers who are looking for advice on hair and scalp problems, especially if they are embarrassed or don't feel they can approach the pharmacist directly. Ensure the customer feels listened to and take the time to ask them about their concerns. If they are consulting you about hair loss, ask them about general lifestyle factors that could be affecting hair growth. Stress, diet, pregnancy hormones and menopause can all affect hair.
"There is a lot of confusion about the benefits of products within the hair care category," say the experts at Viviscal. They suggest explaining the difference between products that will provide short-term cosmetic benefits, such as Toppik, versus those that promise longer-term benefits, such as hair supplements. Consistency is key with supplements and the best results are normally achieved after three to six months' use.
It's also important to recognise when a customer should ask for further professional assistance from a GP or trichologist. In some situations, an underlying health concern, such as a thyroid issue, could prevent over-the-counter solutions from being as effective as they should be.
Conditioning report
According to the British Association of Dermatologists, male pattern hair loss affects about 50 per cent of men over the age of 50. It's less common in women and the age of onset is later compared to male pattern hair loss, usually occurring in the fifties or sixties.
Viviscal advises that the best way to approach sensitive hair and scalp conditions is by becoming well-versed in the different factors that can affect them. "Be an expert," says Viviscal's brand manager. "This sector is booming, but the range of products available is diversifying and the choice of different offerings can be overwhelming.
"Ask questions that help determine the cause of hair loss and then explain to the customer which solutions are most suited to them and why. Offer personalised advice that doesn't exist at supermarket shelves or online."
Dandruff is thought to affect up to half the population at some point, post-puberty. The symptoms – a flaky, itchy scalp – can be anything from mild to severe. Dandruff is also more likely to affect men due to testosterone metabolism, which is known to trigger sebum production. The symptoms can be worsened by stress, humidity and scratching.
The causes of dandruff are not fully understood; some individuals are simply more susceptible. An imbalance in the scalp microbiome has also been implicated, according to research funded by L'Oréal last year. This revealed that malassezia, propionibacterium and staphylococcus were prominent in dandruff sufferers, and that some types of bacteria may help to maintain scalp health in a similar way to the gut microbiome.
Products for dandruff usually contain combinations of ingredients such as sulphur and salicylic acid to help break down the outer layers of the skin, along with antimicrobials, antifungals and sebum-production regulators such as zinc. It's likely that brands will start looking at incorporating prebiotics as the link between the health of the microbiome and the scalp is better understood. This could be an area of hair care worth taking an interest in.
A number of common hair and scalp conditions are often mistaken for head lice infestations. If there's any doubt, pharmacy teams should ask pertinent questions, according to Eileen Hutchinson, founder of Nitnot clinic and treatment serum. She says clients have been advised by hairdressers that they have head lice when, more often than not, they have got a bad case of dandruff. There are two types of dandruff: more common dry dandruff tends to just fall out when brushing, while wet dandruff is characterised by fat globules, and is often caused by using harsh treatments on the hair and scalp.
"This can be a bit trickier to diagnose as it's often mistaken for head lice," says Ms Hutchinson. "If it doesn't flick off because it's dry, see if you can rub it off with a finger. If it's nits (head lice eggs) you'll find the only way to remove it is by sliding it down and off the hair shaft."
In some cases, pharmacy staff may be unable to identify whether the condition is caused by head lice, dandruff or psoriasis. If the person insists they have lice but there is no evidence of an infestation, don't recommend a head lice treatment and instead refer the customer to their GP as it could be a possibility that they have a condition called formication – the feeling of insects crawling across or underneath your skin. This can be a symptom of several conditions, including fibromyalgia and Parkinson's disease, or can be a symptom of withdrawal from alcohol or drug use.
P3pharmacy category panel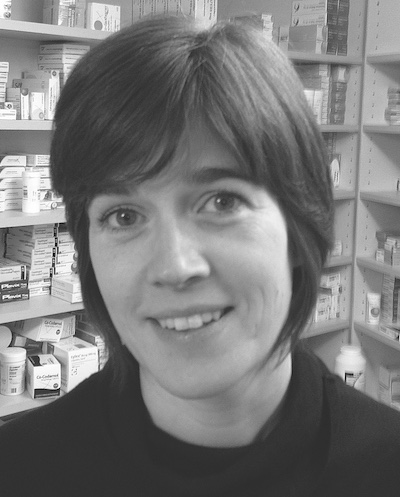 Fiona McElrea, Whithorn Pharmacy, Dumfries & Galloway
"This has become a less important category for us. It's difficult to compete with supermarkets, and other retailers on price. We still keep a small range, but these tend to be health-related: we stock medicated products such as Nizoral, Head & Shoulders and caffeine shampoos such as Plantar. We will just stock one or two mainstream brands such as Pantene and Herbal Essences. Common queries are about how to treat a dry, itchy scalp or a fungal scalp infection, and head lice treatment is a year-round subject."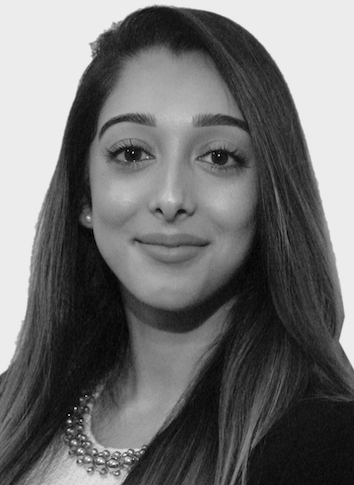 Sarina Mughal, Day Lewis, London SW1
"This is very popular, especially supplements for hair health and growth. We get lots of queries from men about hair loss. Nourkin and Viviscal are both popular choices. Royal Collagen supplements are also good sellers. We stock vegan and halal supplements to meet the needs of our diverse customers. Other queries are about itchy, flaky scalp conditions. At the end of summer, we see an increase in queries about sun-damaged and dry hair. We site the hair supplements near the shampoos and conditioners to encourage link sales."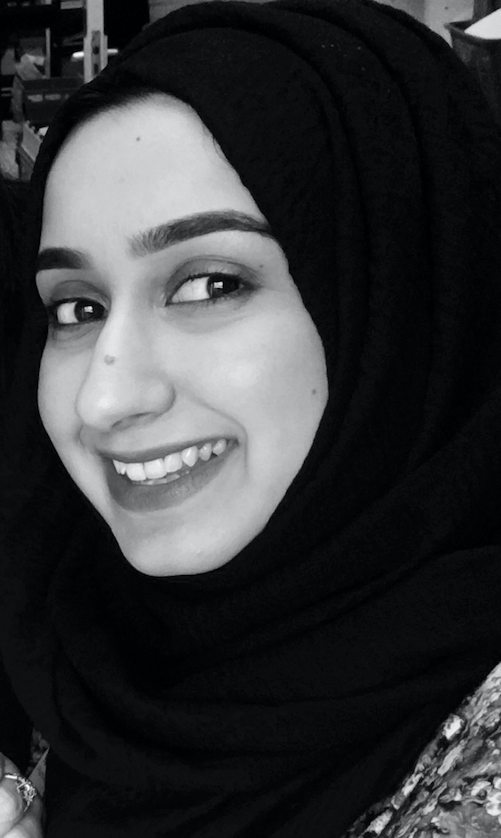 Yasmeen Afsar, Well Pharmacy, Hartlepool
"This is a popular category and we get a range of queries, from hair loss and scalp conditions to head lice. The most popular products are head lice treatments, especially Hedrin. We also give advice on prevention. Shampoos to treat dandruff and other scalp conditions sell well. Nizoral, Alphosyl and T-Gel shampoo are the top sellers. As prescribing has changed more customers now buy haircare products, which is growing the category. Stock a range of products for scalp conditions and ensure staff have relevant training."