Common conditions
Get moving on joint pain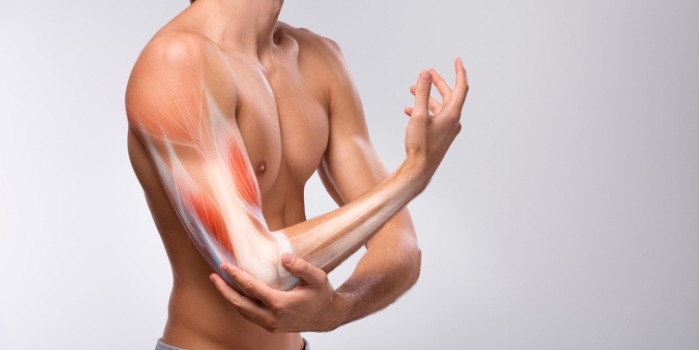 In a recent poll carried out for Deep Relief, 39 per cent of Brits reported experiencing chronic pain – lasting more than 12 weeks – at some point since the beginning of the pandemic. Deep Relief senior brand manager Elaine Walker says: "For those frequently affected by musculoskeletal pain, it can feel like many of life's pleasures are stopped or restricted as the pain affects their ability to enjoy the everyday aspects of life and general wellbeing."
While chronic pain has many causes, and therefore treatments, consultant rheumatologist Dr Benjamin Ellis, senior clinical policy advisor to Versus Arthritis, the charity dedicated to supporting people with arthritis and lead author of the June 2021 report Chronic pain in England: unseen, unequal, unfair, suggests that there are certain common factors that should be considered when assisting customers who present with symptoms.
His advice to pharmacy staff is:
KNOW YOUR NICE GUIDELINES
The National Institute for Health and Care Excellence (NICE) recommends different approaches for different conditions causing chronic pain. If someone comes to the pharmacy for support for their chronic pain, the first step is understanding what's causing it.
Ask about their diagnosis. If they know what it is, tailor your advice using the relevant NICE guideline. For example, people with osteoarthritis may not have tried topical NSAIDs or capsaicin cream. There's also NICE guidance on rheumatoid arthritis, back pain, and 'chronic primary pain', including conditions like fibromyalgia. All healthcare professionals should be familiar with these guidelines, so take the time to read up on them.
Community pharmacists also have a role to play helping people navigate health services. If someone doesn't know what their diagnosis is, you could suggest they speak to their GP.
CHRONIC PAIN IS OFTEN COMPLEX
While chronic pain can be caused by damage (e.g. osteoarthritis) or inflammation (e.g. rheumatoid arthritis), at other times, such as in fibromyalgia, it may be associated with symptoms not explained by underlying disease or damage in the joints or nerves.
Social disadvantage, deprivation and psychological stress can increase people's risk of developing chronic pain in the first place, and some groups are more affected than others. Chronic pain affects nearly twice as many women in the most deprived areas of the country (45 per cent) than men in the least deprived areas (27 per cent).
Joint pain complaints take up a significant amount of general practice resource
When you're thinking about what to recommend to help customers manage their pain, bear in mind that many people with chronic pain are also under financial stress.
Reusable solutions such as hot water bottles and ice packs can be cost-effective, and nutritional supplements and complementary therapies can be pricey and some lack good evidence of benefit.
THINK 'MORE THAN MEDICINES'
People with chronic pain often, quite reasonably, just want something to make their pain go away, or at least to reduce it. But for many types of chronic pain, pharmacological treatments don't help much. We owe it to people with chronic pain to be honest about this, but that doesn't mean there's nothing that can be done. Far from it.
Always check people's understanding of their condition. Make sure you're up to date on explanations for common conditions such as back pain, osteoarthritis, and fibromyalgia – no more talk of 'wear and tear'. You'll find useful information on the Versus Arthritis website, including free information booklets for customers.
Physical activity is a core treatment for most musculoskeletal conditions that cause chronic pain. The Faculty of Sport and Exercise Medicine UK's Moving Medicine website has a great guide to a one-minute conversation about this. Versus Arthritis runs the Let's Move with Leon exercise programme.
Chronic pain can affect every aspect of a person's life, so don't assume your only job is to help people with the pain itself. People may need support with mental health and sleep; mobility, home aids and adaptations, as well as employment rights and benefit payments. Ask people with chronic pain to talk about how it affects them and then help meet their needs by signposting to local peer support groups, physical activity and mental health services, Citizens Advice, or online and phone support from Versus Arthritis. You may want to work with social prescribing link workers in your local primary care network to draw up a comprehensive list.
Worsening access
Chirag Patel, consultant neurosurgeon at University Hospital of Wales, says: "During lockdown, there was a complete shut down of chronic pain clinics, leading to patients feeling isolated and abandoned. Overall pain increased for these patients due to the psychological impact of a Government-imposed lockdown and the inability to go out, socialise and exercise."
He says that as most chronic pain services are deemed non-urgent, all elective implant procedures were delayed or cancelled during the pandemic, resulting in many patients needing to increase their medication, especially opioids. "The cancellation of face-to-face appointments also left patients feeling unsupported and existing implanted patients, for example, were unable to undergo reprogramming when their pain pattern changed. This led them to fall back on strong pain medication to tide them over until the clinics opened up again.
Patients have been forced to take a backward step in their overall pain management programmes and, in many cases, needed to be weaned back off pain medication, Mr Patel says. However, innovations such as tele-medicine have helped "restart some of the pain clinics, and at least have some form of contact available to patients suffering from chronic pain".
Getting topical
Community pharmacy can relieve the strain on the NHS by offering the right advice and a range of products to provide consumers with everything they need to manage their joint pain effectively, according to Emma Shackell, expert marketing manager (OTC) at GSK. "Pharmacy teams are in a unique and trusted position to play a bigger role in frontline management," she says. "Joint pain complaints take up a significant amount of general practice resource, with 57 per cent of pain presentations reported relating to joint pain, while 23 per cent of sufferers feel as though their pain impacts their quality of life."
As the market leader in the topical pain relief category, Voltarol has a number of products available, and has recently simplified product names across its range (12 Hour Joint Pain Relief 2.32% Gel is now Voltarol Max Strength Pain Relief 2.32% Gel, for example), making it easier for customers and pharmacy teams to recommend and locate the most suitable remedy. Ms Shackell says support for pharmacy teams includes branded and condition-focused resources, patient care leaflets and a step-by-step 'patient pathway' guide. The GSK Health Partner website (www.gskhealthpartner.com) has condition-led content, including guidance on the typical signs and symptoms of mechanical joint pain, as well as advice on management for a number of joint pain conditions.
The instinctive thing to do is to stay as still as possible. While resting is important initially, staying sedentary for too long is not advised
The brand's focus on self care is aimed at encouraging a long-term behavioural shift. "If patients are able to utilise advice from pharmacists and their teams for information on joint pain, this will help to alleviate pressure on GPs and the wider NHS. It's important that pharmacists have the option to choose from a wide variety of pain relief formats to provide a recommendation that is best suited to the patient," says Ms Shackell.
Kaye Mackay, senior brand manager for Deep Heat and Deep Freeze at Mentholatum, suggests that working from home has led to the development and exacerbation of joint and muscle pain. "Few people have custom-made ergonomic workstations at home," she says. "Real world data we commissioned found that four in 10 people with joint and muscle problems take regular oral pain pills and a fifth take prescription painkillers. While this may provide short-term relief, it is not recommended as a long-term solution."
The latest product in the Deep Relief range, the Actiflex patch, uses hydrogel technology to provide up to 12 hours of relief in a patch that can be worn under clothing or while sleeping. "The instinctive thing to do when in musculoskeletal pain is to stay as still as possible," Ms McKay says. "While resting is important initially, staying sedentary for too long is not advised. However, we know it can be difficult to keep moving when every step causes more pain. Topical pain relief plays a vital role in helping people to get moving again."
Top tips for effective relief
Physiotherapist and advisor to Deep Heat and Deep Freeze Sammy Margo suggests that topical heat and cold therapy can be an effective form of pain relief for muscular and joint pain. "According to research published in the Journal of Postgraduate Medicine, the physiological effects of heat therapy include pain relief plus increased blood flow, metabolism, and elasticity of connective tissues," says Ms Margo. "Cold therapy is ideal for new strains, sprains and other injuries as it lowers the metabolic rate at the site. The benefits are pain relief plus reduced swelling, bleeding, bruising and muscle spasm."
Strive for good posture to keep back, hips and shoulders in the correct alignment.
Get moving - being active is so important. Just don't overdo it!
Don't automatically reach for an oral pain pill.
ARTHRITIS
Research on extracts from the Rosa canina species revealed a potent anti-inflammatory ingredient called galactolipid (GOPO®), which has been investigated in a number of studies in Scandinavia and Germany. These studies found that GOPO can help reduce joint pain, stiffness and swelling, improve joint mobility and reduce the need for standard painkillers. In one combined analysis of all GOPO studies, researchers concluded that GOPO may be more effective than either paracetamol or glucosamine in the treatment of osteoarthritis.
Consultant rheumatologist Dr Rod Hughes says: "As a nation, we tend to ignore our joints until they cause problems, resulting in an increasing number of people taking long-term analgesics to control the pain or needing surgery to repair knees and hips. Pharmacists can play a pivotal role in steering people with joint pain towards a prevention programme, promoting lifestyle and diet changes, including recommendation of clinically proven joint-specific supplements."
Dr Hughes suggests that given the popularity of natural alternatives to conventional analgesics for joint pain, together with evidence to support their benefits, it is advisable for such options to be available via pharmacies. "It's important to consider a range of management options, and a holistic approach is absolutely key, including exercise, weight loss and clinically backed supplements," he adds.
BACK PAIN
Lower back pain is often blamed on poor posture, but it is also a common symptom of many other conditions. "Managing back pain requires a multi-modal approach which includes immediate pain relief and muscle relaxation, alongside strategies to remobilise and reduce the risk of ongoing issues. Hot and cold therapy are proven to help," suggests Ms McKay.
Recent research data from Deep Heat found that 74 per cent of respondents had suffered back pain since the beginning of the Covid-19 pandemic, with even the 18 to 29-year-old age group reporting an increase in back problems. To counter this, Deep Heat has launched the Deep Heat Warming Belt, clinically proven to reduce acute low back pain.
"The Deep Heat Warming Belt has four large heat cells which provide up to 12 hours of deep, penetrating warmth to relieve muscular aches, pains and tension – particularly for lower back or hip pain," explains Ms McKay. "It's also ideal for people who want to avoid the gastrointestinal side effects of oral non-steroidal anti-inflammatories and other oral pain killers."
The belt may also suit people who are already taking pain medication but want to use a complementary, drug-free pain relief remedy.
MUSCULAR TENSION AND STRAIN
Muscular tension can be a result of stress, overuse, poor posture or minor injury. In most cases, it recovers quickly, but it can lead to pain and stiffness.
If it is caused by prolonged repetitive movement or poor, constricted posture, repetitive strain injury (RSI) may develop. Topical solutions, including hot or cold therapy, can provide pain relief benefits without the issues associated with oral analgesics.
SCIATICA
Sciatic pain radiates from the lower back into the buttocks, back of the thigh, outside of the calf area and even into the outside of the foot. Treatment involves continuing with normal activities as much as possible, back stretches and gentle exercise along with painkillers and hot and cold therapies. It often resolves within four to six weeks.
Cuxson Gerrard Belladonna Plaster uses controlled levels of alkaloids in its adhesive system to help reduce pain and may be helpful for all of the above types of muscular pain.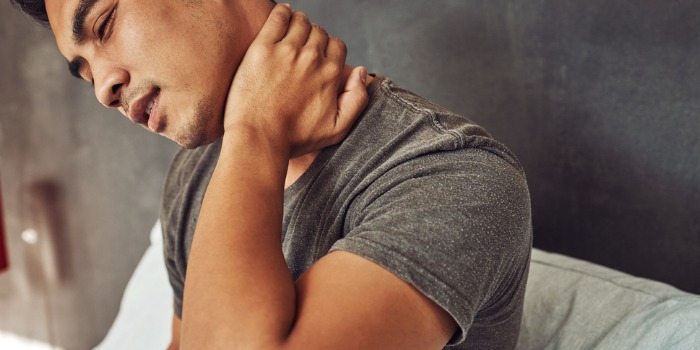 Views of the P3pharmacy category panel
"This is a really big area. Customers come to us first to ask about treatment for joint and muscular pain as it saves them trying to get a GP appointment. There is lots of signposting from NHS111 and other services to pharmacies. People want to know what is causing their pain and should they be referred. How long will it take to heal? What remedies can they take? Nurofen does well for us, as does generic ibuprofen. We sell a lot of ibuprofen gel. We will try to sell generics for ibuprofen as it's so much cheaper for our customers."
Lila Thakerar, Shaftesbury Pharmacy, Harrow
"We get lots of queries, particularly about muscular pain. People want to know how long to rest, when they can start to exercise again, when to use heat/cold therapy. Voltarol and Deep Heat are the best sellers; ibuprofen gel sells well too, although we try to talk to customers with joint pain about paracetamol and weight bearing exercise as a better way of dealing with it. We're not seeing increased sales of supplements, but compression supports have become more popular. Stock a good selection of sizes so you'll have something to suit every customer."
Lindsey Fairbrother, Goodlife Pharmacy, Hatton, Derbyshire
"Pain relief tends to be the primary objective of patients; customers want something fast acting and effective, with minimal side-effects. We have seen an increase in customers trying to improve their health and fitness, but this has led to an increased number of muscle strains. Pharmacists can ensure patients use pain relievers effectively and can screen for pain that needs further investigation. Deep Heat Spray has always sold well. Display pain relief and joint and muscle supplements together so customers have one area to search for their product of choice."
Selina Gill, locum, West Midlands
Sponsored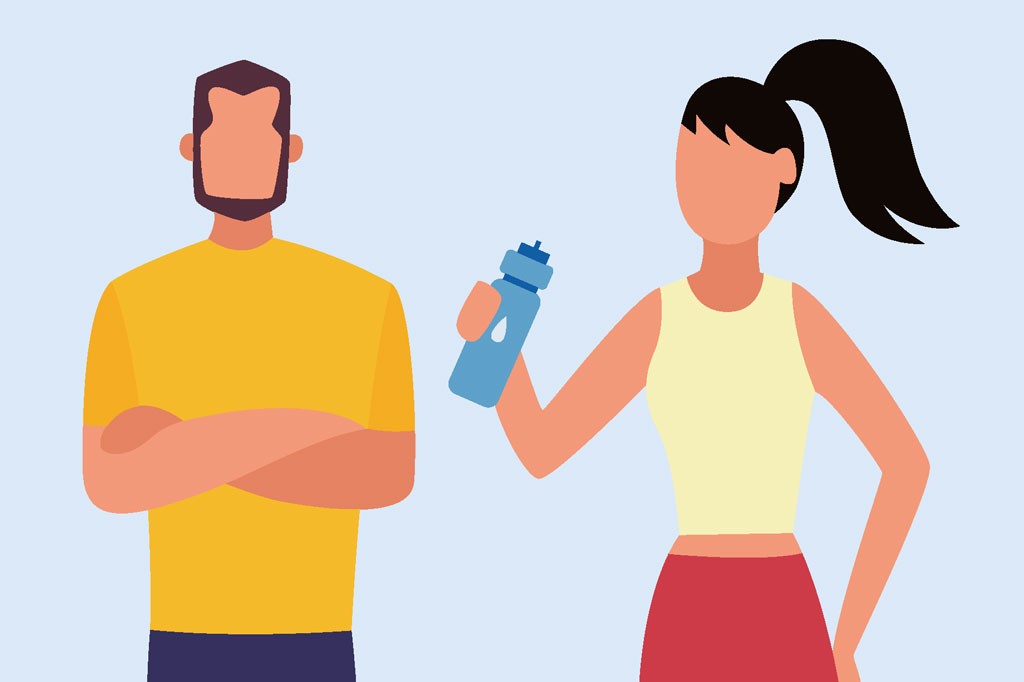 Sponsored Education
Understand the important role oral rehydration products play in helping prevent dehydration after illness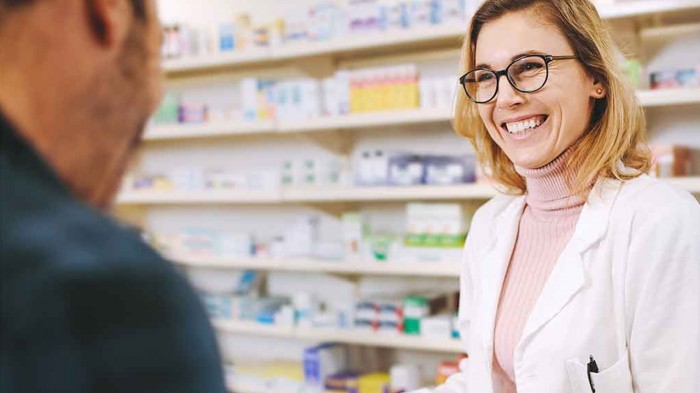 Sponsored Education
Update your knowledge on a POM to GSL hayfever switch with this short video
Record my learning outcomes