Common conditions
Focus on dry eye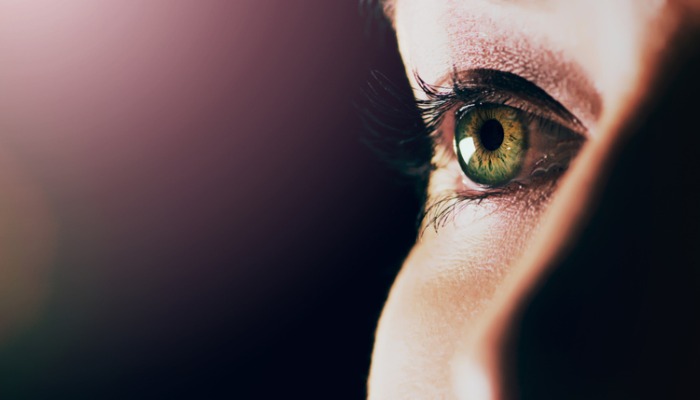 During the first lockdown, many people missed eye tests and appointments with opticians, but even in normal times we don't prioritise our eyesight. Eye care charity Orbis has found that 53 per cent of Brits don't get their eyes tested every two years, as is recommended, and only 15 per cent of people said they felt knowledgeable about eye health.
"The pharmacy team can all play vital roles in promoting interventions that support the maintenance of good eye health," says David Cartwright, optometrist and chair of Eye Health UK. "It's also important to have links with your local optometrist practice and to refer patients with more complex eye concerns or anything you're unsure about."
At Thea Pharma, Deborah Hunt comments: "Pharmacists are often the first port of call, especially this year, as they are so much more accessible. With people home working and spending more time on screens, many of us are regularly experiencing sore, tired eyes. In fact, one in five UK adults experiences dry eye symptoms."
Wearing a mask that sits loosely on the face forces a stream of exhaled air over the eye surface, which accelerates evaporation of the tear film
Dr Peter Hampson, clinical director at the Association of Optometrists (www.aop.org.uk) says: "It's important to understand that many external eye conditions have a similar presentation, which can make separating the serious from the simple difficult without the necessary equipment. This is why it's crucial to find out if the person has had an examination to establish the cause. If the patient has had the condition before or has been directed to the pharmacy by optometry or the GP then there is a lot pharmacists can do to help. Compared to pharmacies, optometry and GPs often only carry a limited range of eye drops."
Self-help tips to pass on
David Cartwright, chair of Eye Health UK, has this advice:
Take frequent screen breaks to give eyes a rest
Keep blinking when using screens
Stay hydrated
Use a warm compress to help treat dry eye
Give up smoking as it increases the risk of dry eye
Turn heating down as this worsens dry eye
Use a humidifier and have houseplants to create a more humid environment for eyes.
Louise Gow, specialist lead in eye health at the RNIB, adds: "Make sure spectacles are appropriate. If someone has to stare harder, sit closer or further away to focus, they are more at risk of dry eye as the blink rate slows down. If eye drops don't help and symptoms are getting worse, the patient should see their optometrist, who can refer them to a specialist."
Dr Peter Hampson, clinical director of the Association of Optometrists says: "For screen-induced dry eye, take regular breaks away from screens. Use a good quality artificial tear, preferably something without preservatives and containing sodium hyaluronate. Patients can use these as often as they like without fear of complications."
A growing problem
Incidence of dry eye is set to increase from 144 million to 162 million cases globally by 2028, says GlobalData in its Dry eye syndrome – epidemiology forecast report to 2028. Almost 60 per cent of cases are in women, and while it's often seen as an old age condition, GlobalData found that a third of all cases in both sexes are among 18-39 year olds. Factors are thought to include increased use of screens, antihistamine use and connective tissue diseases.
Thea Pharma says the dry eye market in the UK is worth £98.8m (Nielsen), with the dry and general eye care market growing by 4 per cent. Altacor says the dry eye category is increasing by 6.5 per cent a year, representing a significant opportunity for pharmacy, given that CCGs are advised not to routinely prescribe for dry eye.
"We have seen increasing numbers of people coming in with dry eye both through self-referral and being signposted by other health professionals," says Anil Chauhan, Alphega pharmacist at MX Pharmacy, Ribbleton. "Traditionally, hypromellose was the mainstay treatment, but now carbomer gels and hyaluronate preparations are more widely used."
Dry eye is more common in over 50s because the tear glands become less effective from this age. Autoimmune diseases and hormonal changes, especially pregnancy and menopause, are other common causes. More recently, increased time spent using screens is causing dry eye in many younger people. "When we concentrate on screens, we tend to blink less," says Ms Hunt. "When we have conversations with people, we tend to blink more. Screen usage is resulting in an increasingly younger population seeking support from their pharmacist."
Mask wearing has also been linked with increased incidence of dry eye, says Mr Cartwright. "The pandemic has led to cases of mask acquired dry eye (MADE). Wearing a mask that sits loosely on the face forces a stream of exhaled air over the eye surface, which accelerates evaporation of the tear film," he explains. "Wearing a tightly fitting mask can help."
Red flags for referral
"Pharmacists should always work within their area of competence – anything outside this should be referred to the most appropriate health professional," says Naresh Rallmil, Numark service development pharmacist.
Mr Cartwright says the main warning symptoms to watch out for include:
Flashing lights, floaters and a 'curtain' or 'veil' in the vision. This might indicate a retinal detachment, which needs urgent treatment
Double vision. This could indicate a neurological issue such as a stroke or, more rarely, a tumour. A blow to the head can also cause this. Immediate helped is needed
Vision loss. This always needs investigation
A dull ache around the eye, redness and blurred vision. These are signs of uveitis and should be referred to the GP for treatment with steroids
Photophobia. This can be a serious sign associated with meningitis. It can also be a sign of cataracts, uveitis and macular degeneration, which should be referred to an optometrist.
Ms Gow adds: "The rule of thumb is: the more recent the onset of symptoms, the more urgent the consultation needs to be."
Treatment news
Treatment is moving towards preservative-free drops now, says Oliver Wooding, group brand manager at Altacor. "If patients are still using the older drops, discuss moving them onto a sodium hyaluronate-based product. Multidose bottles are another growing trend, providing preservative-free drops for up to three months."
Ms Hunt agrees. "Experts agree that repeated, long term use of preservatives can damage the surface of the eye. Look for 'preservative-free' on packaging – this is one of the most important pieces of advice you can give to patients."
Ms Gow says: "Pharmacists should try to steer customers towards non-preserved artificial tears and to stick to the treatment suggested by their eye health professional, rather than shopping around for cheaper drops. If it isn't working, they should seek advice and not try different drops. The most important advice is: don't expect instant results. It may take up to a month to notice an improvement. Using gel at night is unpopular, but can be a significant success factor. Warm compresses and lid hygiene are also unpopular, but if recommended, the patient should be encouraged to persist to get the best control of their condition."
Altacor has launched Clinitas 0.2% to target mild to moderate dry eye, which leaves the 0.4% formulation for severe cases. The Clinitas Eye Compress has been updated, using an antibacterial shield in the fabric.
Thea Pharma is repeating its TV campaign for Thealoz Duo eye drops this winter. The commercial highlights the symptoms of dry eye and explains why consumers should consider a preservative-free solution.
Covid Urgent Eyecare Services
A free NHS service, available across the UK, is helping people to access urgent, emergency eye care during the pandemic. CUES (the Covid-19 Urgent Eyecare Service) is open to all patients in participating areas. Find CUES practices in England here
In Wales, people can access urgent eyecare through the Eye Health Examination Wales scheme. More information here
For Scotland, visit NHS Inform here www.nhsinform.scot/care-support-and-rights/nhs-services/ophthalmics/coronavirus-covid-19-accessing-communityeyecare-services.
For Northern Ireland, look here
Sponsored
Sponsored Education
This module highlights a new opportunity to treat heartburn and reflux in the pharmacy with Omeprazole 20mg, which is newly available for customers to purchase OTC.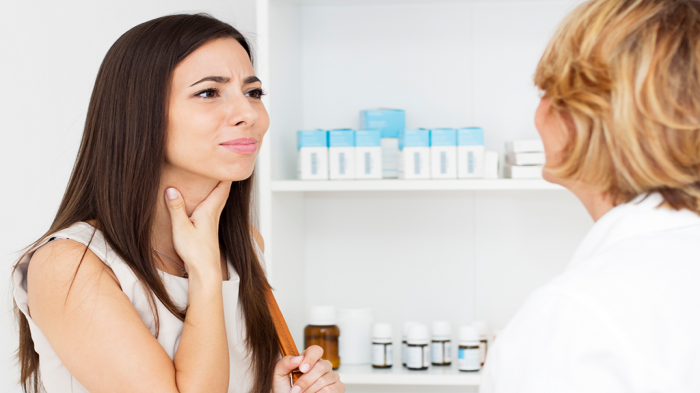 Sponsored Education
This module will help you to understand and educate customers about the risks of antibiotic resistance, and recommend products to help them effectively manage their sore throat symptoms.
Record my learning outcomes