Views
Start singing!

By Minerva
They are right, of course, but I find the 'unsung' heroes comment a little derogatory.
If you ask the patients who use community pharmacy regularly, we are far from unsung. We are real life heroes, who have quite literally been the front door to the NHS for them. And for people who have never walked into a pharmacy before, they have done so over this last year in the hope of finding some help to navigate a health issue in a confusing pandemic world.
When all those people have left satisfied, what have they done about it? Have they sung our praises? Maybe to their family at home, maybe not. This is where community pharmacy has gone wrong: it hasn't harnessed satisfied patient power and used it to generate influence.
When I hear NHS officials say thank you to me for all my hard work over the pandemic, I have to chuckle. I don't think they really have a clue about what we actually do – the time we spend supporting patients to self care, or obtaining their medication safely, or navigating the NHS with them. I'm sure those officials picture us sticking labels on boxes and handing out bags of medication. Again, is this our fault? Have we evolved in terms of the breadth of service we offer while maintaining, in most people's minds, the (sole) image of medication supplier? Why haven't we been singing this new song too?
There's a community pharmacy theme tune here – one that we all need to take responsibility to create and share proudly. It's a catchy one, one we should all be able to remember and sing along to. Because we're going to need it.
When we look out beyond our dispensaries, there is (another) brave new world forming around us within the structures of the NHS. From what I can see, again community pharmacy is invisible in these new local roadmaps that are being drawn – the integrated care systems we and our communities are all going to be covered by. This last year, the sector has firmly assured its place in the health and wellbeing strategy for individual patients. This has to count for something.
Given the part we play in many patients' lives, why is community pharmacy an afterthought rather than a mainstay? How can it make sure its voice (and catchy theme tune) is heard at neighbourhood, place and system level? After the year and a bit we've had, this is a 'must do', not a 'nice to do'.
Yes, those exceptional leaders in community pharmacy who spend so much time doing the job need to be able to leave their pharmacies and engage, in a way that has been missing up until now. I can't fix that – and it does need to be fixed – but I can say that the sector also needs to rise to the challenge to be more for our patients.
Just think about the community pharmacy staff leaving the sector in droves to new general practice and primary care network-based roles, wanting to sing new tunes in a different band. Community pharmacy employers need to ensure their teams are looked after and stimulated, or that community pharmacy theme song will be relegated to the golden oldies slot on Radio Quiet.
Yes, many of us are up-skilling our teams to take on new services that encourage patients to use their pharmacy first, in a way they have never done before, but we need to be ready and want to take the next step too. The news that in just a few years' time all newly qualified pharmacists will join the register as independent prescribers is welcome, but in community pharmacy, you could ask how, why, when and where these skills will be used? There are shining examples in Wales, Scotland and Northern Ireland, but in England, we are still miming to the same old tune.
Whose job is it to create the strategy and vision for community pharmacy in England? Is it our pharmacy bodies or is it up to local innovators and trailblazers to come up with practical solutions to local issues? One thing is sure. The NHS has a lot of problems that need fixing, and it can't do them with its current favourite band (doctors and nurses) alone. It needs to embrace pharmacists, yet if it doesn't know we exist, what we already do for patients and what more we could do, then we will continue to be the 'unsung heroes' for ever.
So, community pharmacists, wake up, shake up and start singing. Sing loudly, proudly and at every chance you get to advocate your role, your place in your community, the value you bring to patients and the vision you have for the future. Use every note to create a new song built around everything you do.
It's time for the unsung heroes to take a lead role and shine!
Minerva is a community pharmacist
Sponsored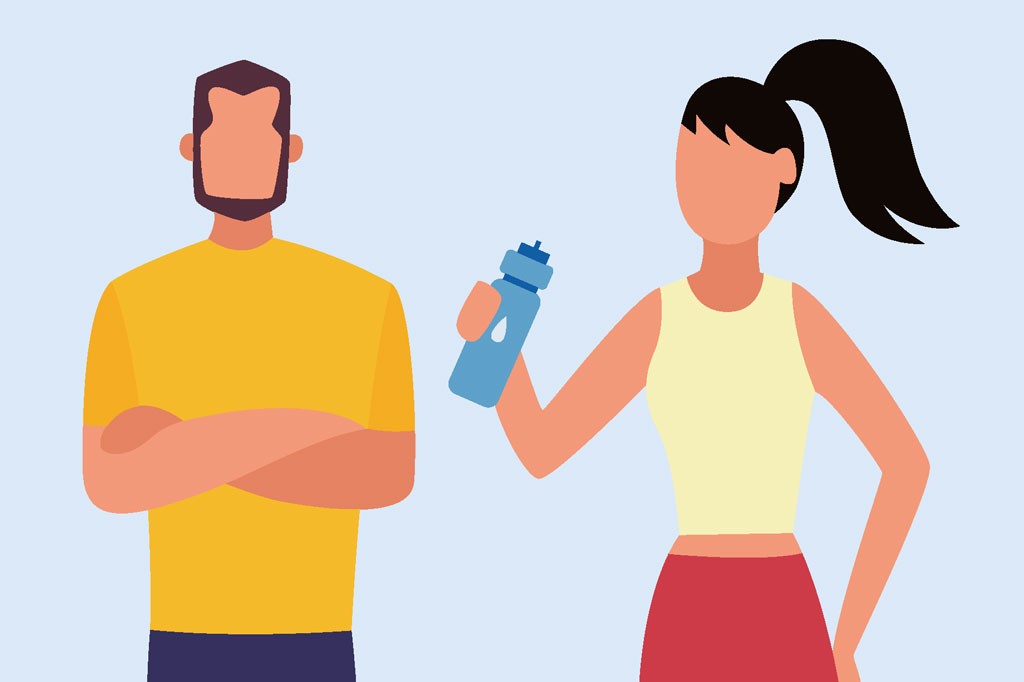 Sponsored Education
Understand the important role oral rehydration products play in helping prevent dehydration after illness
Sponsored Education
Bust the myths around acne causes so you can recommend effective products and self-care advice
Record my learning outcomes