Local leadership and the power of place
Views
Local leadership and the power of place

By Rob Darracott
Integrated care systems are designed to bring together the health and care system across England to coordinate services, improve population health and reduce inequalities. Councillor Asher Craig, Bristol's deputy mayor for communities, equalities and public health says local government in Bristol is determined not to be a bit part player in the changes being put in place.
City Hall in Bristol is pretty empty when I visit early in August. Councillor Craig tells me as we sit down around the mayor's meeting table that she has come in for our conversation; the rest of her day will be spent online, in meetings, including briefings before a major announcement that evening.
I tell her that, as part of my preparations for her conversation, I'd been looking at her Twitter feed. The latest entries were an eclectic mix: grass roots football, drugs, community mental health, microbusiness, the ethnicity pay gap, vaccinations and gender equality.
"That gives you a flavour of what my portfolio is like, and then some," she says. "I've got a very broad portfolio: communities, equalities and public health." The announcement that evening covers all three. "Funding for the voluntary, community and social enterprise (VCSE) sector. We have £6.4 million of funding available through the Bristol Impact Fund."
It's clearly a big day for Asher, the community activist turned local councillor. Some 40 local organisations and groups will receive funding in this second round of four years' Impact funding, which aims to grow the power of local communities that experience the greatest inequality to self-organise and pursue collective priorities and access trusted, empowering support. "Covid really impacted," Asher says. "We had 111 applications totalling £26.4 million, so there are going to be a lot of unhappy people. Applications haven't failed because they were no good, applications have failed because we haven't got enough money.
"Local government's role is all about leadership of place," she says. "That's a role I take very seriously as a local councillor, and here in the city we've got the One City approach. The One City partnership has been extremely active in creating healthy communities and neighbourhoods." Launched by mayor Marvin Rees in 2019 as a vision for where the city wanted to be by 2050, this aims to bring together public, private and third sector partners with the aim of making Bristol a fair, healthy and sustainable city. The third iteration of the plan covers 2021.
life expectancy, it's between nine and 11 years from one part of the city to another. In some places, it's just a street over
To support the focus on healthy communities, the City Council's communities and public health directorates were brought together under the leadership of director of public health Christina Gray. Against this background, the integrated care system (ICS) arrangements will, in one sense, continue a process of integration already underway.
The Council will be a key partner in Healthier Together, the ICS covering Bristol, North Somerset and South Gloucestershire. It will have six place-based integrated care partnerships, with three in Bristol, one in the south, one in the north and a third covering the centre and east. "That work has been gathering pace, and we're heading towards the creation of that model very shortly," Asher says. "What's interesting is how the Bristol Health and Wellbeing Board (HWB) – and all the health and wellbeing boards across the country – are adapting to the changes," Asher says. "People are saying do we even have a role now?" She answers her own question. "Oh, yes. We want the best outcomes for our city and for our population."
The Council is, of course, the owner of the joint strategic needs analysis (JSNA) process. "We are constantly updating the information through the JSNA, so we know where the pinch points are, where the need is. That information helps drive the services we commission in specific areas, whether that's mental health or community pharmacies," she says. Bristol also has a specific chapter in its JSNA on women; Asher thinks they are the only local authority to date to have such a specific focus on women's issues.
"Our focus is on reducing inequalities, and this place-based approach affords us an opportunity to do things differently," says Asher. "For some it will be radical, for me it's just business as usual. It's going to be fascinating to see how GPs, pharmacists and others really work with local communities, councillors, voluntary and community sector organisations, to come up with the best approach to address those inequalities.
"When you think about life expectancy, there's a difference of between nine and 11 years from one part of the city to another. In some places, it's just a street over. Westbury-on-Trym and Southmead, you can literally cross the road and the life expectancy has gone down. For years the life expectancy has not been budging, which is why we say we need a different approach, centred in communities. I won't be a politician in five years' time, but I want to know in five years' time that we've seen a marked improvement in the life chances of our citizens and in the health inequalities they are facing."
She admits that the new approach may be strange for the Council's partners in the NHS, but she sees this as an opportunity. "The NHS is a huge monster of an organisation. Trying to attempt to change it and its systems is hard work. Even when you think you are making progress, they revert back to type. The new ICS relationship is supposed to be a partnership with the local authority, but they've never worked in the way the local authority works, using a place-based approach, working with voluntary and community sector organisations."
Asher says the community response to the pandemic over the last 18 months has been an eye opener for the NHS. "The voluntary and community sector saved the day; they stepped up. We are now moving them from the margins to the mainstream, whether it's green social prescribing or the community mental health framework we are developing.
"It may be difficult for some clinical leaders to get their head around, but everyone is on a journey. We're doing a lot of development days with HWBs at the local level; we are also exploring ways in which local councillors can be involved in shaping the work that's happening in their areas."
Asher pays tribute to the voluntary sector's contribution to the success of the Covid vaccination programme. "Covid disproportionately impacts black, Asian and minority ethnic people, disabled people and older people. I was shocked at the numbers of black staff in the NHS who were dying; at one point I stopped watching the TV.
"Myself and Marvin decided we needed to undertake our own rapid review of Covid-19 and the impact on race. We worked with the University of Bristol to get that done; it came out about two weeks before the Government's review. It confirmed everything Marmot found. The reason why the Covid effect is disproportionate is the inequalities that sit alongside it; housing, employment, education, you name it.
Now everyone is doing their own videos, inviting their communities to get the vaccine, ask the questions that need to be asked
"Off the back of the review, I stood up a Covid-19 race equality group; we had over 100 people coming to the first few meetings, we still have 50, 60 on a regular basis. We stood up task and finish groups to address the recommendations that came out. It's a collective effort. The Council is not leading on every key aspect; we have NHS providers or a voluntary and community sector organisation leading. Some have been given to the HWB, some have gone back to the NHS Trusts. We are trying to embed changes in the DNA of policy." The group is set to expand its remit to look at wider inequalities.
Bringing together the communities and public health directorates proved to be prescient. Asher explains: "Because our community health team and our public health team were working together hand in hand, we were able to do some amazing, innovative work in our communities around vaccines and testing. We now have a van going out five, even seven days a week testing. We were doing testing in mosques, gudwaras, community centres."
Asher recently visited a vaccination site which was operational for one day in Eastville Park; what she thought was a small queue at 11 o'clock in the morning was in fact wrapped around the whole park until five. "It was crazy." Four hundred predominantly young people were vaccinated in a day in Primark. She says the diverse set of professionals working in Bristol's communities, including pharmacists, have been "amazing champions".
Oversight is provided through the local engagement board (LEB) which each local authority established. Asher co-chairs the Bristol LEB with the mayor. "Every two weeks we bring together leaders from the university, representatives from the council, care providers, the police, TUC and business community to get an update on what's happening, share insights they may have. We can put our heads together to come up with a plan as to how want to address what is coming through the data." Asher singles out for special mention Dr Huzaifa Adamali, clinical lead and respiratory consultant at Southmead Hospital, who has spent the last 18 months working on the Covid wards, and the Council's head of equity, Carol Slater, who has done much to counter vaccine hesitancy across the city.
"Every day, I can tell you, ward by ward, where the highest number of Covid cases are. I'll be on the phone, we need to go out here, send out the Covid marshals, we need to do some work there. We've put the money that's been made available to address Covid to really good use: supporting community champions in the gypsy, Roma, traveller community, the Polish and Romanian communities. We are doing vaccinations in one of the Chinese supermarkets next week. We are doing everything we can, making sure people can make an informed choice.
"I organised an online discussion about Covid and the vaccine, invited clinical leads to dispel some of the myths. People could put forward their questions. We advertised it as targeting black, Asian and minority ethnic (BAME) people; we had over 600 people on the webinar; 40 per cent were BAME. Now everyone is doing their own videos, inviting their communities to get the vaccine, ask the questions that need to be asked." At the time of our meeting, more than 71 per cent of adults in Bristol had received two doses.
Of course, for Bristol, 2020 was about more than Covid. Asher says: "This last year and a half has been transformative in so many different ways. We can't get away from what happened back in May, with the George Floyd incident then the toppling of the statue [slave trader Edward Colston ended up in Bristol harbour], and it's just cascaded. What people fail to understand is we're doing bits on a number of different fronts. We've just become a gold award winning sustainable food city. The work we are doing towards [the climate change summit] COP26 – the mayor has been driving that around other cities. It's been a time for reflection in so many different ways."
Covid has also had an energising effect. "What what would have taken us three, five years, we did in three, five days. It's amazing what people can do when we work together. All the sovereignties went out of the window… It was here are some resources, can you get on and do that? Now I see the emerging ICS makes it clear that it has to be a partnership and collaborative approach. I don't think anyone is prepared to slip back. Everyone is really excited about what can be achieved."
The accidental politician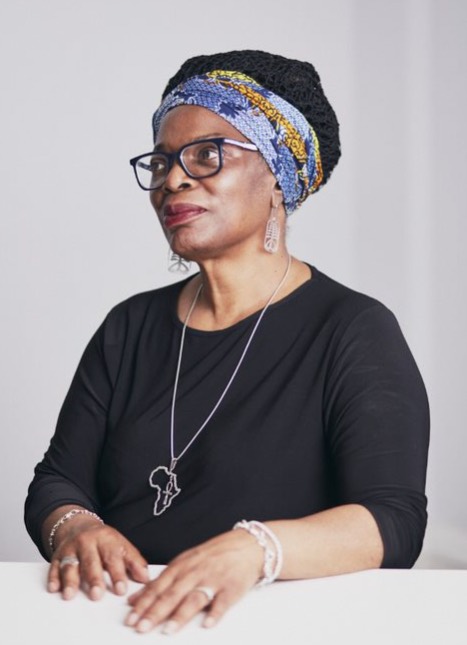 Asher Craig describes herself as an accidental politician. "I'm a community activist through and through," she says. "I remember the first time I came in here, 19 years old, it was just after the riots in St Paul's. Margaret Thatcher's government was throwing regeneration monies at cities and everyone wanted a piece. I get wind of a meeting about funding coming to St Paul's. Walked in here... there's no one who looks like me in the room, and there's no one representing the community that had the riot in the first place.
"I was a young whippersnapper, green behind the ears, but I'm a quick learner. In my 20s I was chairing the early years regeneration partnership, interacting with city leaders, chief constables, business leaders and able to hold my own." Asher was instrumental in the establishment of the Black Development Agency (BDA), which grew to be a representation, advocacy and community development group for Bristol's black voluntary sector.
Marvin Rees first ran in the Bristol mayoral election in 2012. "He used to work for the BDA – I was the chair, he was working in community engagement, so I knew of him, but I'd not met him," says Asher. "I wasn't interested in politics, but I was interested in supporting him. I'd never door knocked or anything, but I liked it. I got a buzz talking to people about Marvin's vision, get the vote out, all that kind of stuff."
She says she was hurt when he didn't win – she thought the city was not ready to "put the 'x' in the box that says 'let's give a black man a chance'". Then in 2015, she was invited to talk at the biennial In Between Time arts festival. "Marvin hadn't announced he was running again, but I set out a marker. We talk a good game, we speak 91 languages, 187 countries of birth, fifty faiths and none, but where is that demonstrated in this city?"
Eight weeks before the 2016 council and mayoral election she received an email asking her to consider running for a council seat. She did not reply, but a few days later, she got another one. "Marvin is running, and I was aware of who was around him. I thought, I walk my opinion; he is going to need someone who is going to tell him how it is."
She was selected for the safe seat of St George West. While for some people campaigning might have seemed superfluous this "Rasta woman, I wear a headwrap, I'm knocking on every door. People need to know who I am and what I stand for". She says she did it three times. "I loved it. I do love a good debate. And if I get elected, I'm your councillor – you need some help? I'm going to help you. In my ward, the vast majority love me because I deliver."
Some days after the election, she got a call from the mayor, asking her to join his cabinet. She says she kept him waiting for 24 hours for a reply. "I had to take the time to work out what this meant to me. It's not that I've just broken a glass ceiling – I've just punched through a concrete wall." She says when she finally saw him the following afternoon she told him: "when the mayor of Bristol asks you to step up, you either step up or you step off. Of course I'm going to step up."
Six months later Marvin Rees conducted a reshuffle which also created two deputy mayor roles – Asher for communities, equalities and public health, councillor Craig Cheney covers finance, governance and performance. "You have to know your brief," she says. I take advice, take a bit more advice, and make an informed decision. Marvin doesn't interfere; he's given us a cabinet responsibility: you're responsible to deliver, unless it's highly political and then he might take some advice."
Covid action driven by numbers
My meeting with Asher comes two weeks after the Government's relaxation of the rules on 19 July. Given the mixed messaging about travel, the removal of restrictions on mask wearing, what responsibilities does the council have for areas under its jurisdiction?
"I just look at my numbers," Asher says. "The highest we'd been in the second wave was 500 (per 100,000). We burst through 900 last week. We're now at something like 433, 200 above England as whole, but the numbers are only going down because we're not testing as much as the kids are on holiday. It's false thinking that it looks good.
"Trust me, as September comes, university students… We're a young city – a third of the population are under 30 – and the spike is in the under 30s. The Government said the lockdown is over, but we agreed at the LEB that the virus doesn't know that. The variant is circulating in the city. So, guess what? You are going to still wear your mask, you're still going to wash your hands, all those things.
"Our messaging is subtle. We know we can't force people, so be kind. If someone tells you, 'you can't come in my shop if you don't wear a mask', be respectful. They're looking after you and we're looking after each other." Asher says it's here that relationships built over the last 18 months help. At the LEB, the chief executive of FirstBus confirmed they would still be asking people to wear masks on buses in the city. The Cabot Circus shopping hub would still have Covid marshals asking people to wear masks when using the businesses there.
That brings us to community pharmacies. "Obviously, we commission pharmacies to deliver a whole range of services that are jointly funded," Asher says, adding that while she uses pharmacies, receiving an invite from Bedminster Pharmacy owner Ade Williams soon after she picked up her public health role three years ago was an eye opener. "It was the first time I'd really got an understanding of how crucial community pharmacy can be. He was explaining what he was doing over and above dispensing medicines. I have a much better appreciation of what pharmacies can do to further our ambitions around the place-based approach.
"More and more, just as we have done around social prescribing, community pharmacies are a linchpin in certain communities. I'd like to see the model that Ade has adopted in Bedminster spread across the city, and particularly in communities where there is great disadvantage.
"Pharmacies have been amazing in supporting the Covid vaccine rollout. In some parts of the city where they are effective, they are a very strong partner in those communities. They're trusted, accessible, and often speak local languages; that's very important. They are going to be integral to locality working going forward, that's why it's really important that pharmacies need to be represented on integrated care partnerships locally.
I ask whether she has any advice for community pharmacists about positioning in the new environment. "I would say strengthen relationships, not only with other key stakeholders but with the communities themselves," she says. "We've adopted a new citizens assembly because it's important to hear the voices of those who are regularly not heard or featured in the consultations we do in the city.
"I know now that after the last year and a half we've been through, you don't need to be in every single meeting and every single room to make sure your views are going to be counted. We've got a growing movement of allies. If you don't trust your local authority, then you need to have the conversation about how you make those relationships work collaboratively.
"We're moving away from 'it's the Council's fault' to be an enabling and flexible authority, putting resources back into local communities. We want the community to design what it is they need, come up with a neighbourhood plan. In Southmead, we're looking at putting a community pharmacy, health centre, library all in one building in one of the most deprived parts of the city as part of the regeneration. I eliminated the top down neighbourhood partnership approach we had, saved a lot of money. Project ideas now come from those communities. As a councillor I have a lot of social capital, but I don't need to lead, we have a lot of smart people who live in my ward."
Pharmacies have been amazing in supporting the Covid vaccine rollout... They are going to be integral to locality working going forward
Asher clearly sees the City Council as a major shaper of the future health and care system. "It's been an interesting journey over the last five years," she says. "When they brought in the CCGs it was all cloak and dagger. As the local authority, we couldn't get involved and if we did, my then director of public health would say 'I can't say'. Now we are integral to defining what's happening; we were punching well below our weight before, but we're not going to be a bit part player in the new world.
"In Bristol the City Council is not the be all and end all of addressing the many challenges the city faces. We're just a sliver in the pie chart. Yes, we employ 6,000 people, but the NHS employs far more people and has much more sovereignty, the university is a huge player, the police, the private sector. What we have done is agree that we all have a role to play in tackling health inequalities, improving air quality, in the environment, and we have agreed who leads on what.
"Add in the unique leadership Marvin has, we will hard talk. We are navigating ourselves out of Covid, we are establishing the new integrated care system and the new integrated care partnerships. Here is an opportunity for genuine partnership and collaboration with local authorities, local ward councillors, voluntary and community sector organisations.
"We are looking at planning a place, and one size does not fit all. We are saying that it can't all be led from a clinical perspective; if you keep doing the same thing you get the same result. What is going on in South Bristol is very different to the issues we have to deal with in inner city and East Bristol, and they are different from those in the north of the city. I'm excited about the change that is coming. For the first time it really feels like communities are going to be centred in this."
The chairs of the three ICPs are now members of the Council's Health and Wellbeing Board. "We have made it clear to our emerging ICS that our city is not a bit part player in this," says Asher. "It sounds bad dictating how it needs to happen, but if we just left them to their own devices then we get the same old, same old. No, no, no."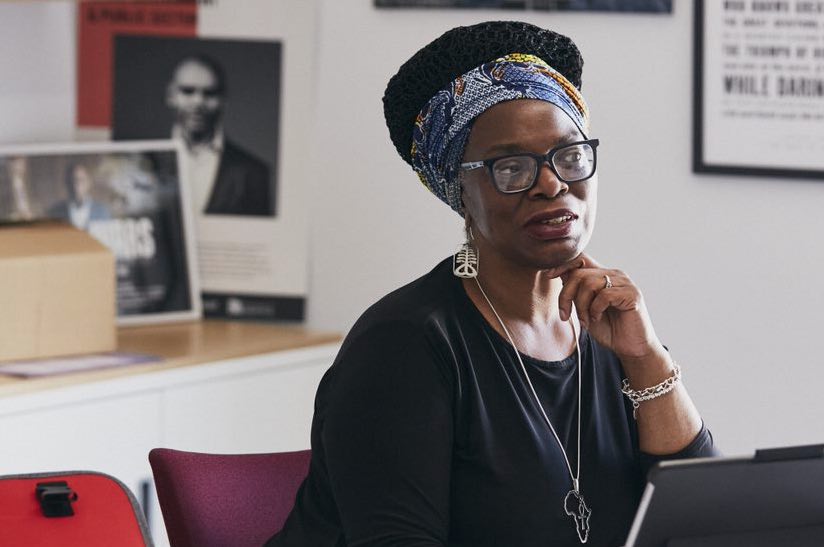 Sponsored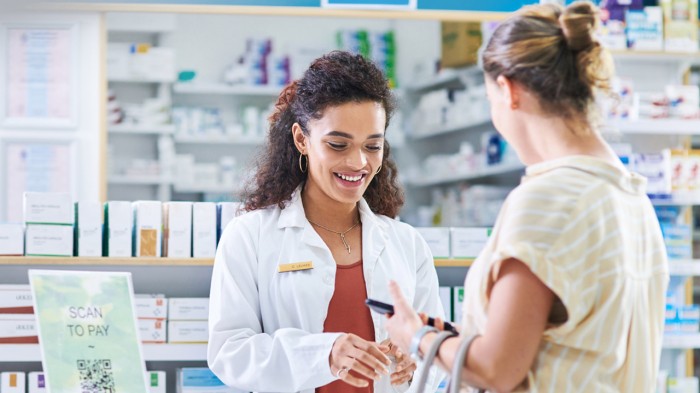 Sponsored Education
Refresh your knowledge on managing mild to moderate pain and understand when a combination product can help.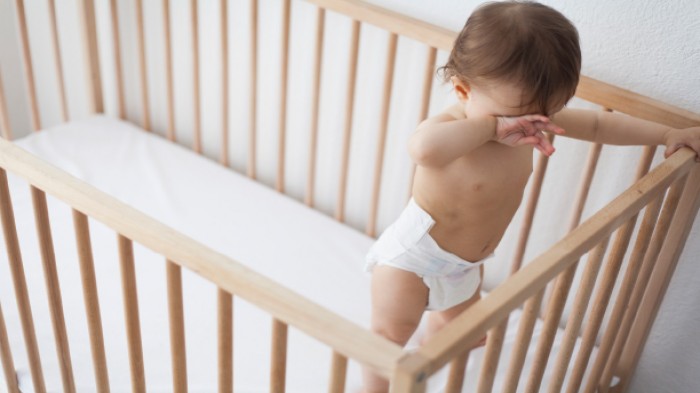 Sponsored Education
Prepare to advise parents and carers on appropriate management of their children's eczema.
Record my learning outcomes