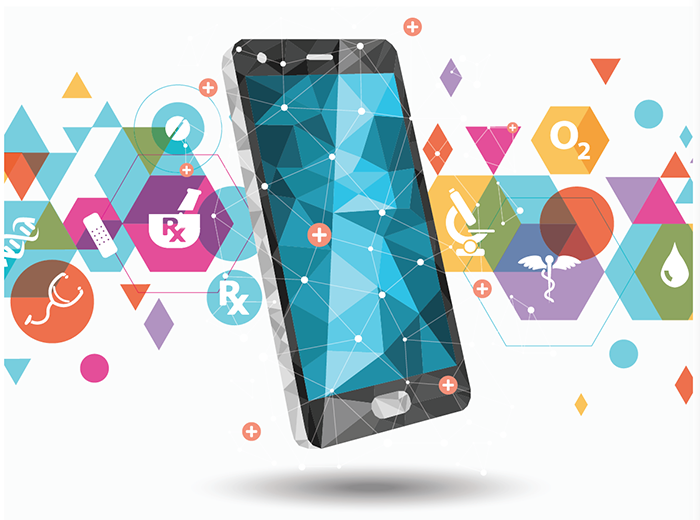 The Discharge Medicines Service (DMS) became an essential service as part of England's Community Pharmacy Contractual Framework (CPCF) on 15 February. The core of the service lies in connecting hospitals and community pharmacies for patients who will benefit from extra guidance around prescribed medicines following their stay in hospital.
Most patients – around 79 per cent, according to an audit of NHS hospital discharges – are prescribed at least one new medicine when they come out of hospital versus when they went in.
The idea behind the DMS is not new. It builds on work undertaken as part of the Transfer of Care Around Medicines (TCAM) programme completed between Academic Health Science Networks (AHSNs) and some Local Pharmaceutical Committees (LPCs). Concerns around the use of medicines and the transfer of prescribing information as patients transition between settings has, however, been a concern for decades.
Kevin Noble, director of professional services at Pinnacle Systems Management (which runs PharmOutcomes), says the TCAM programme built on work from Hamde Nazar and colleagues in Newcastle, who published details of the successful outcomes of their electronic referral scheme in a BMJ Open article in 2016.1 In that scheme, PharmOutcomes data was used to link up the Trust and community pharmacies and track who had done what and what the impact on the NHS was. Elsewhere, East Lancashire Hospitals NHS Trust's Refer to Pharmacy referral system,2 which has similar ideas, was instigated in October 2015, according to Alistair Gray, clinical services lead pharmacist.
The biggest difference with the DMS is that there is funding for community pharmacy for its role in the service, which builds on the work of those pioneers.
The aims of the DMS are many and varied but particularly relevant from a health economics point of view are those relating to reducing harm, and reducing hospital readmissions: both raise the potential for better use of scarce resources.
Early experience is showing the DMS can deliver on these aims. Lisa Simpson, deputy director for community pharmacy strategy and contracts at NHS England & Improvement (NHSE&I) told the virtual National Pharmacy Association conference on 5 July that NHSE&I estimates that 1,326 medicines-related hospital readmissions and 17,328 bed days may have been avoided between March and May 2021 through the first examples of the new DMS. That's based on 13,265 patient consultations completed by 2,522 community pharmacies. That implies, roughly, that for every 10 patient consultations completed, one hospital readmission is avoided and just under one and a half days worth of stays prevented.3
Every little helps
But is that a lot or not? NHSE&I data show that there were 504,000 emergency admissions in March 2021.4 In 2019/20, NHS Digital data puts the annual number of 30-day readmissions at just over 933,000,5 implying an average of around 77,000 a month. That puts the 1,326 avoided admissions somewhat into the shade, although every little does help. And it would have been much worse without the schemes like those in Newcastle and East Lancashire that have been running for years.
There could be more opportunities for value though. NHSE&I don't know how many hospitals are participating in DMS, and that should be a concern. If the DMS can help hospitals free up beds, the question for those that aren't participating is why not? And what can be done? Mr Gray suggests it's a clear win for all, so it should mean that every Trust gets involved. "From a Trust point of view, there is no good reason not to be involved. It really is a win, win, win for patients, for Trusts, for community pharmacy," he says.
Of course, the DMS doesn't just happen; it requires upfront effort and ongoing time. It needs to become embedded in the discharge processes of Trusts so it becomes part of the system.
There is now funding for community pharmacies for delivering the DMS. A set-up fee of £400 was paid to community pharmacies on 1 April, and it is then paid for on a fee for service basis, with three separate payments reflecting how much of the service is delivered to each patient. If all elements of the DMS are delivered, community pharmacies will receive £35 per patient.
Time savings are possible too; if changes are made to patients' medicine regimes while they are in hospital, ensuring community pharmacists are informed of those changes will reduce the chance of incorrect medicines being dispensed, and avoid duplicating work.
For Trusts, there is effort in running the scheme, although of course having the right IT is a key enabler. Mr Noble highlights the incentives for Trusts from how their funding works. As he points out: "The cost of a patient being readmitted within 30 days falls on the Trust. So there is a benefit to the Trust from avoiding this and from the capacity that is freed up."
there is no good reason not to be involved. It really is a win, win, win for patients, for Trusts, for community pharmacy
But it's not just money – it's people too. "In my opinion, you need to win the hearts and minds of the hospital team and the hearts and minds of community pharmacists," says Mr Gray.
Based on the national average for a non-elective inpatient short stay of £602 from the Unit Costs of Health and Social Care 2020,6 the value of the activity in those 1,326 avoided admissions from the first three months of DMS could be in the region of £800,000 or more. A long stay costs even more – a unit cost of £3,366 – which would dramatically increase the financial value of the activity avoided.
Could this be enough to offset the costs of the DMS? It seems more than likely. Mr Gray says: "There is work to set things up, but the return on investment is enormous. You can get back 30 to 40 times what you put in to set it up. That's because of the safety gains and reductions in admissions."
Mr Noble agrees that it has a net benefit overall. "We've worked with Trusts who have wanted to do their own evaluations and it's definitely worth it," he says. "Every one of the sites that we've worked with has come back with the same result; reductions in readmissions, sometimes higher and sometimes similar to the rates seen in Newcastle."
Mr Gray illustrates his point with a scenario he says highlights the benefits of the Refer to Pharmacy approach: "We had a patient with a gastrointestinal bleed. The discharge letter was communicated to the community pharmacy, enabling the pharmacist to spot the mistake of a GP repeat prescription for the anticoagulant rivaroxaban. This could have caused another bleed, another hospital admission. In the past, that repeat prescription would have been dispensed because the community pharmacist would not have known about the change in the patient's situation and their medicines."
He is keen to see more evaluation to help shore up the business case for the DMS. He and his colleagues are looking to see their work spread across the integrated care system in his patch (Healthier Lancashire & South Cumbria) and this could help. "It needs some proper academic research to show what's truly going on," he says. That will help develop an evidence base for other countries too, since the issues the NHS faces are far from unique.
There's more work to do. Mr Gray and his colleagues are working on a unified medicines record with referrals to bring together all prescribing by pulling from multiple data sources. "Just watch this space," he says.
REFERENCES
1 Nazar, H., Brice, S., Akhter, N. et al. (2016) New transfer of care initiative of electronic referral to community pharmacy in England: A formative service evaluation. BMJ Open 6(10) Link
2 NHS East Lancashire Hospitals NHS Trust (Undated) Refer to Pharmacy. Link
3 P3pharmacy. (6 July 2021) DMS sees 13k consultations in first 3 months. Link
4 NHS England. (April 2021) A&E attendances and emergency admissions March 2021 Statistical Commentary. Link
5 NHS Digital. I02040 Emergency readmissions within 30 days of discharge from hospital – specification v3. Link
6 Curtis, L.A., Burns, A. (2020) Unit costs of health and social care 2020. PSSRU, University of Kent. Link