Road to better needle work
Services Development
Road to better needle work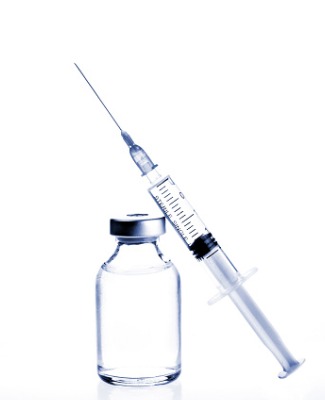 There has been increasing demand in the UK and globally for a growing range of cosmetic procedures. And as lockdown restrictions ease, it is anticipated that there will be an even greater demand for aesthetic treatments.
The British Association of Aesthetic Plastic Surgeons (BAAPS), of which I am an honorary council member (research), is aware that a huge surge is anticipated after the pandemic once people can book face-to-face treatments again. The Association has reported seeing a massive upswing in demand for virtual consultations during lockdown. It is anticipated that this will translate to people seeking to book surgical and minimally-invasive treatments as soon as they can.
A role for prescribers?
Pharmacists play an essential role within the multi-disciplinary healthcare system. Those who are independent prescribers have been stepping up and taking on new and expanded roles in the current crisis. Their role is more helpful now than ever before. We have seen them supporting GPs and doctors in hospitals in an increasingly autonomous way, while pharmacist prescribers working in or alongside GP practices are taking on a lot of the work around repeat prescribing and long term conditions management, giving GPs time to focus on more complex patients and initial diagnosis.
Now, as the vaccination programme is in full swing, we can see the amazing role that pharmacists are playing as part of the 'army' across the country vaccinating huge numbers of people against coronavirus.
So, when we look at the area of aesthetics treatments, we believe that pharmacists can have a significant part to play in delivering high quality minimally-invasive cosmetic treatments in the future.
NHS England's then medical director Sir Bruce Keogh's review of the regulation of cosmetic practice was published in 2013. The review recommended that the Government's mandate for Health Education England (HEE) should include the development of accredited postgraduate qualifications for providers of non-surgical interventions and that it should determine accreditation requirements.
The lack of regulation and training in cosmetic surgery has been an issue for years, but as the popularity of cosmetic treatments increases and more people get involved, the problem is gathering pace.Putting into place medically sound and ethical training for a range of healthcare practitioners is a sensible step towards helping to protect patients.
Getting trained
Signing up to any aesthetic treatment is a serious decision, and any procedure should be accompanied by a thorough patient assessment that covers their physical and psychological health. The aim is to standardise this and provide reassurance and safety for patients as a priority.
Unfortunately, the minimally-invasive aesthetics sector in the UK is currently not robust enough to fully protect patients. There are too many unethical promotions, and the onus is on the public to remain vigilant when choosing their practitioner. There is an increase in high street and DIY non-surgical cosmetic procedures, which is worrying.
We know that better regulation of practitioners, the products being used as well as the procedures, is essential to ensure patients' physical and psychological wellbeing. Putting into place robust training and qualifications from a medical centre of excellence will allow patients to feel reassured.
This September, UCL will welcome its first cohorts of students on its Masters' in Surgery (MS) for aesthetics treatments, and we hope this will include pharmacist prescribers registered with the General Pharmaceutical Council. This will make UCL the first global academic institution to offer a comprehensive Masters' of Surgery (rather than a Masters' of Science) in aesthetics surgery and minimally-invasive aesthetics.
As this sector is outside the NHS, its governance has been the focus of much debate over recent years. Current regulations place no restrictions on who performs non-surgical cosmetic procedures. BAAPS supports the UCL Masters', which will help to improve aesthetics training standards, and BAAPS' research strategy will help form the research element of our Masters' and direct future improvements and safety practices.
UCL's MS Surgery programme
The one year MS Aesthetics (Minimally-Invasive Aesthetics) will include principles and practice of aesthetics and research context, epigenetics and regenerative aesthetics, the fundamentals of minimally-invasive facial aesthetics, minimally-invasive aesthetic practice and advanced minimally-invasive aesthetic practice.
Applicants should normally be a medical graduate with a primary medical qualification, hold an undergraduate BDS qualification in dentistry or be an advanced nurse practitioner registered with the Nursing and Midwifery Council, or be a pharmacist prescriber registered with the GPhC. Tuition fees for 2021/22 are £12,500 for full-time study, £6,250 part-time (two years).
More information and application details (closing July) can be found at www.ucl.ac.uk
UCL also offers an MS Aesthetics (Aesthetic Surgery) designed for surgeons.
Ash Mosahebi is a professor in the UCL division of surgery and interventional science. He will be leading with the international faculty on the new MS Surgery courses
Sponsored
Sponsored Education
With research suggesting a possible link between COVID-19 and EPs, make sure you're confident discussing EPs and their treatment with customers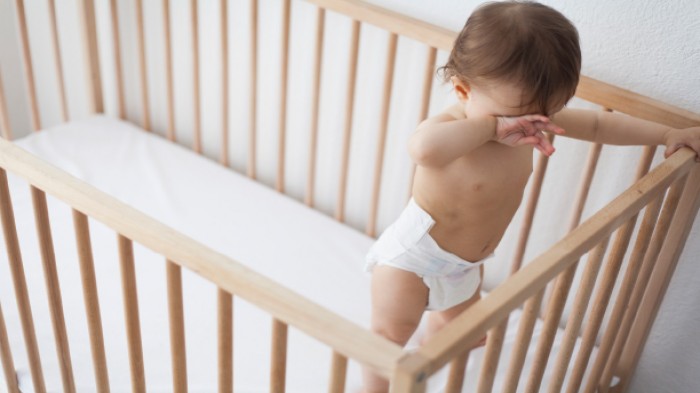 Sponsored Education
Prepare to advise parents and carers on appropriate management of their children's eczema.
Record my learning outcomes