The extended hayfever season
Seasonal
The extended hayfever season
Allergy symptoms continue to increase as a problem, making pharmacy advice all the more important. What's happening in the category?
Hayfever affects 20 per cent of us in Britain, with 80 per cent diagnosed before the age of 20, according to Patient UK. Teenagers are most likely to be affected, with 15 to 19 per cent of 13- to 14-year-olds suffering from hayfever. While it normally improves with age, many people continue to be affected throughout adulthood.

Experts are seeing some changes in the pollen season. It is starting earlier and lasting longer. This may be down to climate change, and research into this is ongoing.
"Our data is showing some changes for early flowering trees, which cause hayfever in February and early March, mainly hazel and alder," says Beverley Adams-Groom, chief palynologist and pollen forecaster at Worcester University's Pollen Research Unit. "We are seeing a trend to an earlier onset of the season for these and an increase in length of their season. For the main spring allergens of birch and oak, as well as grass pollen, we haven't seen changes yet, but I suspect in future we will."
The weather also affects the hayfever season. "We know that climate change creates more pollution in the atmosphere and when combined with pollen, this creates more allergy problems," says Holly Shaw, allergy nurse at Allergy UK. "In cities where a lot of landscaping is going on, the trees being used are causing allergies."
A potential new allergen is ambrosia (ragweed). "It's a potent allergen in central Europe and the USA," says Ms Adams-Groom. "It's not yet established in the UK. And as more olive trees are being planted here, it's likely we will see an increase in sensitisation to this strong allergen in the future."
 
Opportunities in the hayfever category
Being prepared for the key peaks of the hayfever season is key for commercial success in the category, suggests Andy Mahoney, area marketing manager northern Europe respiratory, at GSK. "Early preparation for the season is critical, to get ahead of the category and drive the growth moving forward," he says.
"An interesting point to note here for independent pharmacy is if you compare it to grocery," he says. "Grocery performed really well last season at about 9.7 per cent by value for the hayfever category, but in pharmacy the growth was flat. I think there is an opportunity for pharmacies to capitalise on that growth, through the stocking of different formats and making sure they are giving the appropriate product."
Tablets is the largest format in the category, at about 69 per cent share of the market, but the fastest growing segment is sprays, he comments. Having the right range on shelf is important, he suggests. The incidence of allergies is growing, he observes, and so there is going to be more new shoppers coming in to the category. "It is important that they know there are a range of options for symptom control on offer, and the pharmacist plays a critical role in educating those shoppers on what's right for them."
 
Advice to new sufferers
New hayfever sufferers are an important group for pharmacies, because they need advice, support and information about medicines.
"Identifying hayfever correctly and discussing the reasons why my patient may be suffering for the first time are important," says Anika Shah, Careway pharmacist at Kings Pharmacy, London.
"Once patients understand the reasons for hayfever, they are more likely to understand why different hayfever products work as they do and which they can use to manage their specific symptoms. It's important to reassure them that there are medicines to target overall symptoms and those for specific symptoms, such as itchy eyes."
Avicenna pharmacist Simur Rahman, at The Green Pharmacy in Luton, says: "The first thing to do is offer reassurance that it can be resolved with medication and often there's no need to see their GP. It's then important to differentiate between hayfever and common cold, as symptoms are very similar. Ensure they understand the role of pollen and how they can help themselves by reducing their exposure. It's important to have the right combination of treatments and to tell them they may take a few weeks to work to their maximum."
Shaheen Bhatia, pharmacist at P&S Chemist, Ilford, and Careway member, says: "Staff need to ensure they make the most of the opportunity to treat a new sufferer. Hayfever can last from a few months to all year round, depending on the trigger."
It's important to ensure new customers understand how to use medicines, such as nasal sprays. "Take time to educate customers about the use of remedies and ensure they are using the correct combination," adds Ms Shah.
It's essential for patients to understand the range of symptoms they can get and to recommend the right treatment options. "It's important to provide advice on preventing symptoms and helping sufferers understand the different types of pollen they can be exposed to and months of the year they are prevalent," says Numark head of marketing Emma Charlesworth. "You also need to establish whether your customer has any other conditions that may further impact their condition or influence choice of treatment, especially asthma patients."
Alphega member Martyn Lewis at Lewis Pharmacy says counter staff training is important to help start conversations on allergy management to help prevent as well as treat symptoms. "The first conversation is important to establish the issue is hayfever and not a cold," he says. "I have found that running a seasonal promotion highlighting the differences and having a dedicated area with products and leaflets is a good way of promoting the help we can offer."
Find useful advice for hayfever sufferers from Asthma UK here.
Competing with supermarkets
Supermarkets offer heavy discounts on hayfever remedies during the season, so independents need to offer something different to maximise sales.
"Pharmacies can compete by looking out for discounted items from their wholesaler and promoting sales with these," says Ms Shah. "As healthcare experts, we have an advantage because we have the knowledge that allows us to link-sell."
"Let your customer view you as a clinical professional," says Ms Bhatia. "Take them to a private consultation room and let them understand the expertise you can offer. Allow your customer to see that by trying to diagnose the type of hayfever and their triggers, and how to minimise these, we are offering massive quality in comparison to twofor- one deals. You are also reinforcing the notion that it is worthwhile for the customer to come to you first, instead of the GP."
"Diversify your stock range," says Mr Rahman. "Have a wide range of brands from air filters as well as OTC remedies, and medicines to cope with the whole range of symptoms. Ensure staff are up to date with the latest advice and link sell where possible. Also be aware of advertising and stock accordingly."
"Sufferers may need a combination of treatments or a different form of treatment," says Ms Charlesworth. "This expert advice is only really accessible from their local pharmacy."
Chronic hayfever patients
Although people can develop hayfever for the first time in adulthood, many customers will be lifelong sufferers. Although they know their condition well, they still can benefit from your expert advice and up-to-date knowledge of allergies and remedies.
"Be sure to discuss with your team how to recommend products based on a customer's lifestyle as well as symptoms," says Mr Lewis.
"This is especially important when talking to customers who have particular requirements, such as those who drive for a living or are sitting exams."
"Staff should ensure a full history is taken and if there is any confusion then the pharmacist could offer to check their summary care records after consent," says Ms Bhatia. "Going that one step further will be appreciated and may ensure loyalty."
Mr Rahman says it's important to ask customers which remedies they are using and how effective they are. "Consider preventive products such as nasal sprays and air filters, and stock larger pack sizes of remedies," he says. "Discuss alternative types of antihistamines to avoid tolerance developing."
"There are a number of alternative treatment options to OTC remedies and local pharmacies can signpost these to ensure long-term sufferers are aware of them," says Ms Charlesworth. "Counter teams have access to a wide range of training resources so they are well placed to offer sufferers advice on other solutions to manage their hayfever."
Holly White, senior marketing manager from Ceuta Healthcare for UltraChloraseptic and Murine, suggests that patients may not be aware that allergies, including hayfever, can also increase the risk of getting a sore throat. "This may not be the symptom which springs to mind when thinking of hayfever although a dry, itchy or sore throat can be really hampering for sufferers – the mouth cannot filter air the same way as the nasal passages, meaning that a throat can become irritated very easily making it painful to swallow."
Many hayfever sufferers will only experience eye symptoms, she suggests. A new study for Murine, the eye-care over the counter and pharmacy product, exposes an epidemic of 'eye care woes', with allergies and hayfever placed third among top triggers for irritated eyes, says the brand. Eye drops can be recommended in addition to other products for symptom relief.
The hayfever market: seasonal performance
Hayfever remedies performed better in the 2016 season compared with the previous year, but that was due to price inflation, comments Chloe Humphreys-Page from analysts IRI.
"Fewer hayfever remedies were sold versus the previous year. This could be dependent on various factors – differences in pollen count, for example. Remedies have demanded a higher price point in 2016 with the average unit price up. In addition, a likely contributory factor is the increase in availability of allergy remedies in the discount and bargain store channel, which, while we have no data on that, we believe has grown year on year."
The total value of the hayfever market was £121.5 million for the year to January 2017, according to IRI. Eye drops accounted for £10.7 million of sales, nasal sprays for £20.7 and oral remedies for £90.1 million. Across the market, independent pharmacies achieved £16.4 millions in value, multiples £51.3 million, and supermarket sales in the hayfever category were £51.4 million.
According to analysts Mintel, 56 per cent of hayfever sufferers would prefer to use a natural remedy. There has been a trend towards the use of natural hayfever remedies, agrees Sterimar's Anne-Sophie Martin.
 
Build a better category
There is plenty you can do now to prepare for the hayfever season ahead, including staff training and early customer intervention.
"Create a seasonal section for your products," says Ms Shah, stressing that clear signage is important. "It's worth checking what's being advertised, and keep the common generics for people who want to save money," says Ms Bhatia. "Knowing when the hayfever season starts and ends is key, and when different types of pollen occur," suggests Ms Charlesworth. "Stock a range of both brand leaders and own label, ensuring products are merchandised at eye level and point of sale is provided where appropriate."
Olbas brand manager, Samantha George, stresses the importance of keeping products in stock: "As with other seasonal conditions, the hayfever season is unpredictable and it's essential to monitor the weather conditions, particularly pollen levels, to identify occurrence levels. This enables you to plan for the season, ensuring relevant products are in stock. Consumers are loyal to brands they know and trust, so keep a range of products they expect to see."
"Have regular staff-update meetings and use them to ensure your team has a good understanding of the products available and when they should be used," advises Mr Lewis. "As it's a seasonal condition, it's good for everyone to refresh their knowledge of which medicines are suitable for which patients."
"Initiate a dialogue with your customers about hayfever," suggests Anne-Sophie Martin, brand manager for Sterimar. The best way to do this is by using seasonal point of sale at the counter to help to start the conversation, as well as for those who prefer to browse and select their own products.
TENA reminds pharmacy teams of the potential issues suffered as a result of prolonged sneezing in hayfever, particularly in pregnancy when medication to manage allergy symptoms may not be recommended.
"Light bladder weakness can become an even more unpleasant and frequent symptom for those women reluctant to take hay fever medication due to worries about the safety. As such, for any pregnant women suffering symptoms caused by allergic rhinitis, community pharmacists should be on hand to offer further advice and guidance on light bladder weakness," comments Donna Wilson, TENA training and brand manager.
Comment
Bina Patel, Kalsons Chemist, Westcliff-on-Sea
"We are seeing more and more allergies all through the year now and some people on antihistamines are staying on them throughout because of their allergies to pollutants in the air; particularly on sunny days. This means that the antihistamine category is evolving for our business. I have my respiratory diploma, so for me this has been an area of interest for a number of years. I do a lot of counselling around hayfever, and allergy testing, so we can take things to the next level. As allergies on the rise, we try to proactively engage with customers to promote what we do. The lifestyle advice and support that pharmacies can provide is important. Engaging with customers does bear fruit in terms of people's knowledge of how to manage their condition."
 
James Tapiwanashe Masamha, Morrill Pharmacy, Hull
"This is a classic pharmacy category and one that is very important to our business. We will most often recommend Piriton, though our product recommendations can differ depending on what symptoms the customer presents with and any other information they provide. The big hayfever period when we get a lot of customers coming in is June and July – and that's when the products fly off the shelves. The most important thing is to listen carefully to what the customer tells you about their symptoms and other information, such as whether they will be driving or operating machinery, when it may then be appropriate to recommend a non-drowsy product."
 
Jiten Shingdia, RJ Berry Pharmacy, Portsmouth
"The hayfever season started several weeks ago for us - I think with people trying to get ahead of the game before it kicks in too much, which is a good idea. Most people know what they're coming in for, based on what they have used in the past – a lot of people like the nasal sprays at the moment and loratidine and cetirizine are popular of course. People usually opt for the non-drowsy products, unless a patient is really suffering, when they might go for Piriton, which is a bit stronger. Regarding lifestyle advice, some tend to take things when they're already outside and being affected by pollen, then they take their antihistamine while they're out. We advise people to start their medicine before they leave the house, so they get the medicine into their system."
 
 
Sponsored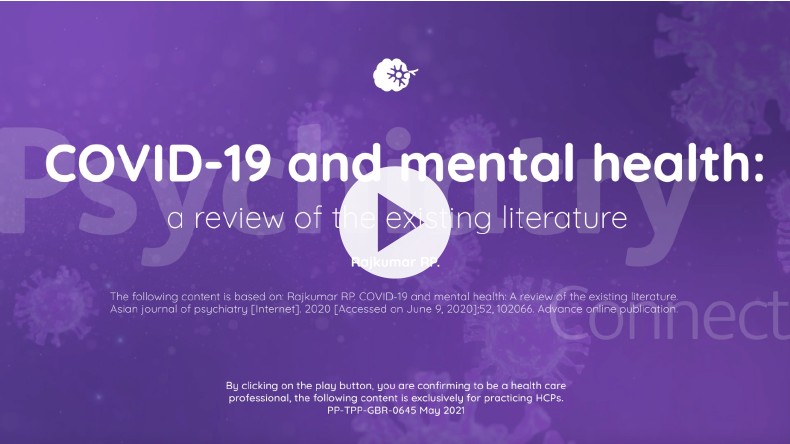 Sponsored Education
Viatris has created this short video based on a publication reviewing global research into the potential impact of the Covid-19 pandemic on mental health. It identifies six areas where psychiatrists can play a role in supporting people's mental health through these difficult times.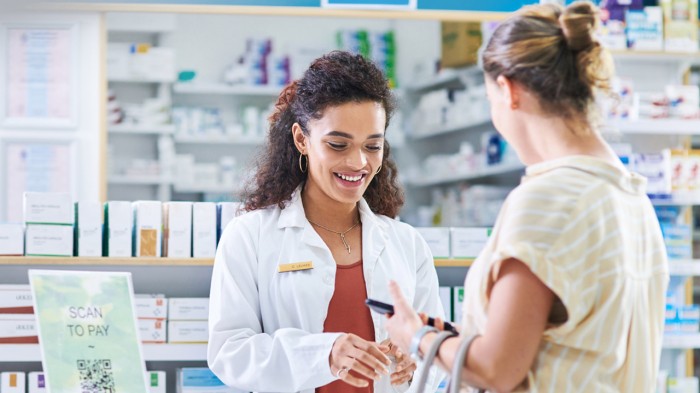 Sponsored Education
Refresh your knowledge on managing mild to moderate pain and understand when a combination product can help.
Record my learning outcomes