Essential messages for summer travel
Seasonal
Essential messages for summer travel
It's standard advice for travellers to make sure they take their regular medication with them when they go away, but there's more that customers need to understand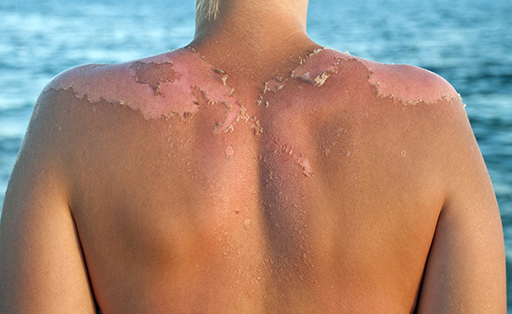 Many consumers are unaware of regulations governing the amount of medication they are permitted to take into some countries, and don't think about the problems they might encounter when looking for healthcare products readily available over the counter in the UK while abroad. Pharmacy teams are in a position to help customers travel in confidence.
Professor Larry Goodyer, professor of pharmacy practice at Leicester School of Pharmacy and a founding member of Nomad Travel, says the cost, availability and legality of taking medicines abroad is a complex issue. He is working on projects looking at the supply and quality of different medicines abroad, and he believes that pharmacies and travel clinics need to take a proactive stance when it comes to promoting safe medicine use abroad.
"It's hard to anticipate the price of medicines when you travel abroad, and the quality of any supplies that you buy in a foreign country can also vary," he says. "You might be able to find low-cost versions of common medicines, but then find that they are also low quality or even counterfeit. Or you could go into a pharmacy and find over-the-counter medicines of very good quality that are extremely expensive."
It's not just about the cost and the quality of medicines. There are some common over-the-counter medicines in the UK that simply aren't available in other parts of the world. Pharmacy staff need to remind customers in advance about some of the issues involved with getting their everyday medication when they are in a foreign country. "Medicines have different names in different countries," says Professor Goodyer.
"The dosages may be different, the instructions will be in a foreign language, and how will you make your needs known to a pharmacist in another country if you don't speak the language and he or she doesn't speak English? All of these things need to be taken into account."
Professor Goodyer also mentions that some people are not aware that certain common UK medicines, including those that contain opioids such as codeine, are regulated differently in many countries and so not only will customers be unable to buy them, but there could also be restrictions on the amount they can take into some countries. In practice, he says, there have been very few problems with travellers taking medicines abroad for personal use, but he advises checking the International Narcotics Control Board guidelines at incb.org if concerned.
Nomad produces a newsletter for medical professionals involved in travel health, which includes important updates, advice on complex areas of travel health and the latest research (go to nomadtravel.co.uk/education).
Product advice
Pharmacy teams have a good opportunity to talk to customers about their travel health, says Jane Devenish, NHS standards and services pharmacist at Well. "Building strong relationships with customers provides community pharmacy staff with the opportunity to engage in a natural conversation about travel plans. This allows colleagues in store to offer travel health advice, including the vaccinations they may need, dependent on their medical history and the destination they are travelling to.
"For customers on prescription medications, they may face restrictions in other countries. For example, you are not permitted to take codeine into the USA. Staff should familiarise themselves with restricted medications so that they can provide advice and support to those impacted, before they travel.
"There is also an opportunity to recommend products such as anti-nausea and anti-histamines for those who want to take preventative measures for allergies, gastric symptoms or travel sickness. To help prevent mosquito bites for those travelling to tropical destinations, pharmacy staff could suggest Jungle Formula Maximum spray with 50% DEET."
Bav Heer, head of sales and marketing for Enterosgel, suggests that being prepared for the worst is crucial for travellers, wherever they are headed. "It's always better to be prepared," she says. "There are issues with counterfeit medicines, so including medicines such as antihistamines, insect-bite creams, anti-diarrhoea treatments and oral rehydration salts is essential."
Ms Heer says that when travellers are hit with gastroenteritis or food poisoning, it's tempting to opt for the most convenient solution to stop diarrhoea, but this doesn't always eliminate the cause. Enterosgel can be used before travelling to help avoid toxins that cause stomach upsets, and can also help travellers who've over-indulged reduce the effects of a hangover.
"I would not risk travelling without it," she says. If a problem arises, you won't have to try and find a pharmacy where English is spoken, the right product is available and in stock."
Pharmacy teams should also remind consumers to include digestive remedies in their first aid kit when going abroad. "Travelling often puts the digestive system under considerable strain and is a well-known trigger of digestive distress," says Amy Wakelam, Rennie brand manager. "Being on a plane for a long period with the delights of airline food and accompanying reduced hydration may drive indigestion incidence. Other triggers include changing time zones and the natural curiosity to try the local cuisine, with 70 per cent of British travellers known to try local food when on holiday."
Rennie is currently investing in outdoor and digital-focused advertising to ensure the Rennie message is reaching consumers at relevant times – when they are searching for information and are near potential triggers, such as restaurants. Of course, this may be more of an issue for travellers and holidaymakers who are trying new foods and may be overindulging.
The ease of being able to obtain remedies for upset stomachs, diarrhoea or other popular products in the UK may lull consumers into a false sense of security, but they should be reminded not to take availability of medicines for granted, according to Dioralyte. "Dioralyte is only available in the UK and Ireland, and not in other markets," says a spokesperson. "We would definitely advise people to take some sachets with them."
John Smith, chief executive of the Proprietary Association of Great Britain, believes that clued-up travellers are more likely to think about their health before a holiday, just in case they don't have access to the products they use most in a foreign pharmacy.
"When people travel abroad, they become more engaged with their health and think ahead to ensure they have the right medicines to hand," he says. "This may be because they like a particular brand of medicine, which they might not be able to get abroad, but, for the majority, it's probably the fear
of the unknown."
Many travellers love to swim on holiday, but this can sometimes lead to ear problems. Earex brand manager Miriam Luff says ear health should also be something pharmacy staff consider when advising people on what to pack for their travels.
"Ear pain, infection and inflammation can occur at any time, even when consumers are travelling," she says. "Earex Pain Relief Ear Spray is recommended as a holiday travel essential for everyone, but particularly consumers who enjoy swimming and water sports because excess water in the ear canal can cause pain, inflammation and irritation."
Earex Pain Relief Ear Spray contains a blend of plant oils and extracts, together with bisabolol, that have been chosen for their antiseptic, antibacterial and anti-inflammatory properties, which work together to relieve pain, inflammation and treat infections.
"Earex Pain Relief Ear Spray irrigates the inner ear, using a mechanical spray arm for straightforward application," says Ms Luff. "The spray bottle also fits within the UK hand-luggage liquid restrictions when travelling by air."
For the one in three UK women who experiences bladder weakness, being away from the comfort of their own home can cause significant stress and anxiety. Being well-informed in community pharmacy about bladder weakness and customers' requirements when away from home will be useful to help support and advise travellers.
"Customers are likely to feel more conscious of their bladder weakness in situations where they are taken out of their regular comfort zone, like going away on holiday," says TENA. "These situations are regarded as high-risk, and customers will be more likely to require a more absorbent product, such as pant-style protection, that offers them extra security."
TENA is a global brand, so its products are available widely across Europe and the rest of the world. Customers can check the TENA website (tena.com) before they travel to see where they can be purchased. This is will be particularly useful for customers who are travelling short-haul with limited hand luggage, who may want to save space by purchasing supplies at their destination.
 
Comments

Bina Patel, Kalsons Chemist, Westcliff-on-sea, Essex "We're starting a travel clinic this year in addition to private clinics for malaria, as both pharmacists are trained to provide the service. We've already discussed this with the local GPs and they're keen for us to take this over. It's a good example of collaboration and we've had a thorough chat about it. DH changes mean that travel vaccines won't be provided by GPs and it will become a private service, so I think it should be a good area for pharmacy. We do make some sales for smaller items such as sunscreen or insect repellent when it's part of a wider conversation around advice, but generally speaking those are the kinds of things that Boots does better as 'buy one get one free' and so on."

Jess Williams, Kellaway Pharmacy, Bristol "Travel health will be a focus over the summer months. We aim to offer a comprehensive service covering allergies, first aid, travel health and vaccinations. We have been stocking up on sunscreens and our pre-registration pharmacist will do a quick revision briefing with the team to update our knowledge on suncare, eg the latest advice about sun protection factors, how to apply sunscreen correctly and what to do for sunburn etc. The correct frequency of administration and SPF ratings can still puzzle many people. Our pharmacist contributes to local papers, writing about summer health and how community pharmacy can offer advice. Our best selling suncare product is Nivea Sun pocket size packs – they are good value, easy to carry around and can be used on the face and body.

Mejebi Eyewuoma, Abbotswood Pharmacy, Yate, South Gloucestershire "Who doesn't love the sunshine? But adequate preparation can ensure a good experience on holiday and avoid problems. Several areas of travel medicine such as travel vaccines, first aid kits and sunscreens must be considered. As a healthy living pharmacy, we take time to talk to patients about skin cancer and the need to apply sunscreen at all times. We promote the need to be sun smart, encouraging people to cover up, seek out shade, use sunscreen and avoid sunburn. Driving home this message is critical when we talk to patients about sun care. Having a range of affordable products and ensuring patient awareness of the dangers of unprotected sun exposure is key in reducing secondary complications."


Sponsored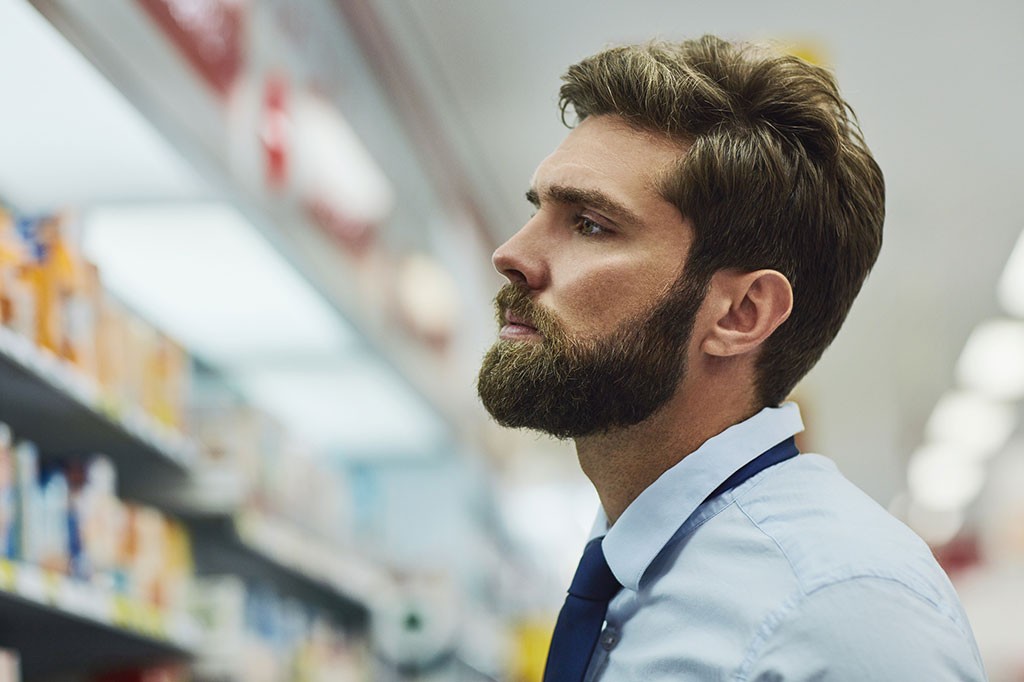 Sponsored Education
Get back to basics on the causes and impact of erection problems so you can confidently support your male customers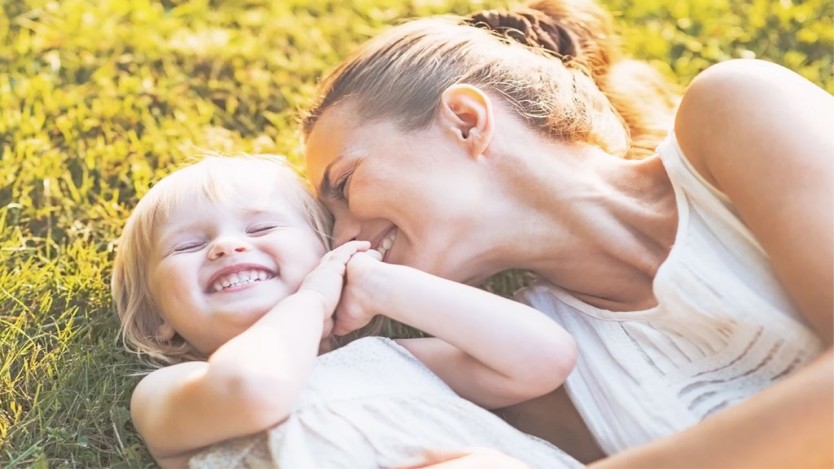 Sponsored Education
This interactive video will test and reinforce your knowledge so you can confidently advise parents on common childhood illnesses, such as teething, earache, coughs and colds.
Record my learning outcomes