Running Your Business
The mother of invention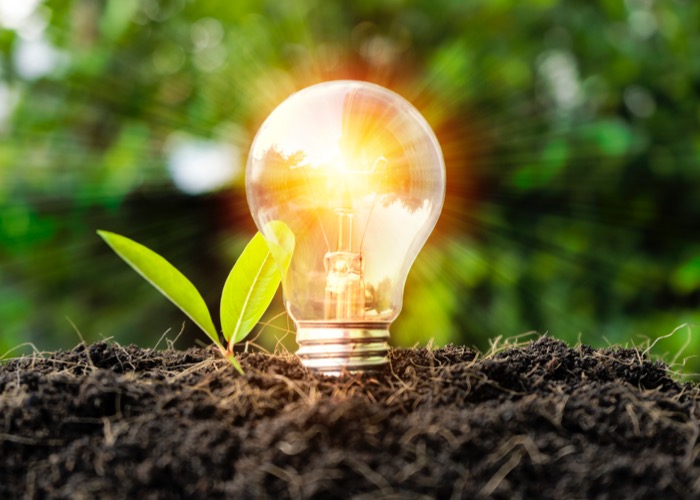 Covid-19 has affected every part of life in the UK, including the development of new products and services. Lesley Neil rounds up a few of the innovative ideas of interest to the pharmacy profession
VIRTUAL DOORMAN
Limiting the number of customers in the pharmacy at any one time is tricky without a member of staff permanently manning the door. But the Software Farm has developed what it calls a "failsafe" solution.
Its Sintuitive system counts real time footfall in and out of premises using a thermal imaging camera and an automated smart display at the entrance. The company's solutions manager Brad Thurston explains: "Our team has been working night and day to develop software and test components to create a complete solution that we hope will help unlock a lot of businesses by automatically managing their footfall." The system is suitable for businesses of all sizes. "It can be self-installed by smaller independents," says Mr Thurston, "so we are hoping we have the solution for all." www.sintuitive.co.uk
FRESHER AIR
Alongside PPE and hand hygiene, clean air is another way of making the pharmacy a safer space for customers and the dispensary healthier for staff.
Available from IST METZ in cooperation with Virobuster, the Steribase air cleaning system uses patented ultraviolet pathogenic elimination (UVPE) technology to disinfect air and deactivate micro-organisms, including viruses. The wall mounted Steribase Wall 150 Basic B114 costs from £3,575.
IST (UK): 01756 700741 / www.ist-uv.com
NEW DELIVERY MODEL
Prescription management app Healthera has launched a delivery partnership model to help pharmacies manage prescription requests and organise local deliveries. Baljinder Singh, owner of Dosette Pharmacy in Nottingham, is already using the service. He says it has been "very well received" and has had a positive impact on business.
The app is GDPR compliant and its encrypted, secure messaging system allows pharmacy staff to communicate with patients on the status of their medication and when they can expect it. Communication relating to prescriptions and patient consent is managed via secure NHS mail.
Quintus Liu, Healthera co-founder and CEO, says: "While online pharmacies are struggling with long waiting times and limited capacity, we are working to ensure that the fastest, most reliable way of obtaining medicines can be accessed from every neighbourhood."
www.healthera.co.uk/for-pharmacies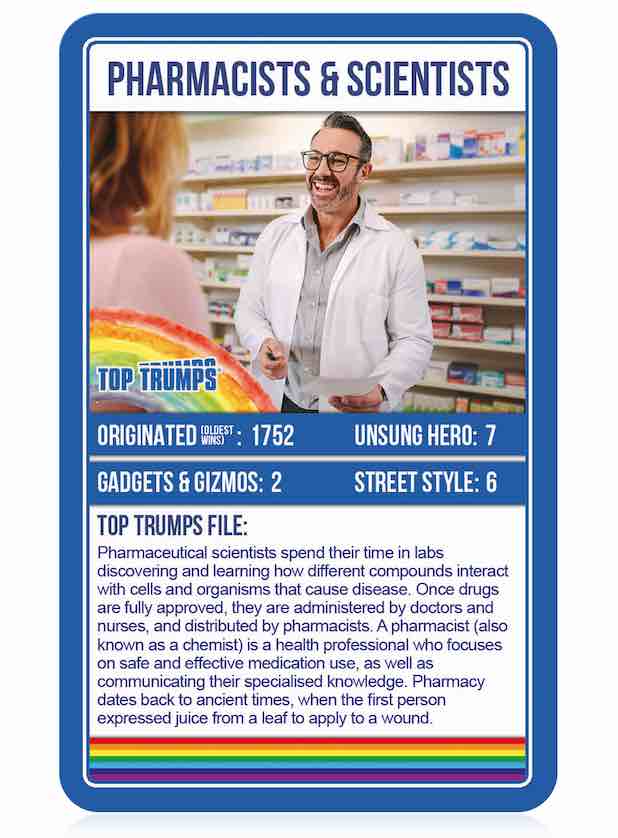 PHARMACISTS ARE TOP TRUMPS
Top Trumps has included pharmacists in a brand new edition called Britain at its Best: Key Workers.
Claire Simon, Top Trumps global marketing manager, says: "Every single frontline key worker is, of course, a heroine and hero, and would each score 10 (or even 11) out of 10 by any reckoning if we had devised a Hero category."
Instead, pharmacists score 7 for being 'unsung heroes', as well as 6 for 'street style'. The card for pharmacists and scientists notes that a pharmacist is a "health professional who focuses on safe and effective medication use, as well as communicating their specialist knowledge". It adds that pharmacy dates back to ancient times, "when the first person expressed juice from a leaf to apply to a wound".
The game is available from winningmoves.co.uk and comes in a twin pack with a second deck called Britain at its Best: Hospitals. Priced at £5 (inc. p&p), £1.50 from each sale will go to the NHS.

DIGITALLY CLEAN
IDS Media UK has launched a digital hand sanitising unit with a built-in 21-inch digital screen that plays adverts throughout the day. Perfect for pharmacies, the Messenger unit (left) has a contactless dispenser. It releases Sterizar sanitiser liquid, which is said to kill 99.999 per cent of bacteria and last for up to six hours on hands. IDS Media UK's project director, Adam Taylor, says: "Retail stores that pivot quickly to support new consumer needs after lockdown will find themselves one step ahead."
Units can be purchased for £1,200 outright or rented over three years at £40 per month. www.idsmedia.co.uk
EASIER DATA ACCESS
Cegedim has developed a raft of new data management functionality, resources and guidance. As well as increasing the time users can be logged onto the NHS Spine, the company is offering remote access to its Pharmacy Manager PMR and help with moving PMR machines to alternative premises should a pharmacy have to close. It has also launched a free Learning Zone full of bite sized video content, accessible on any device, to help upskill new users and is offering all customers four months' free access to Pro Delivery Manager, a delivery tracking app that aims to improve delivery efficiency and save money. www.cegedim.com
Sponsored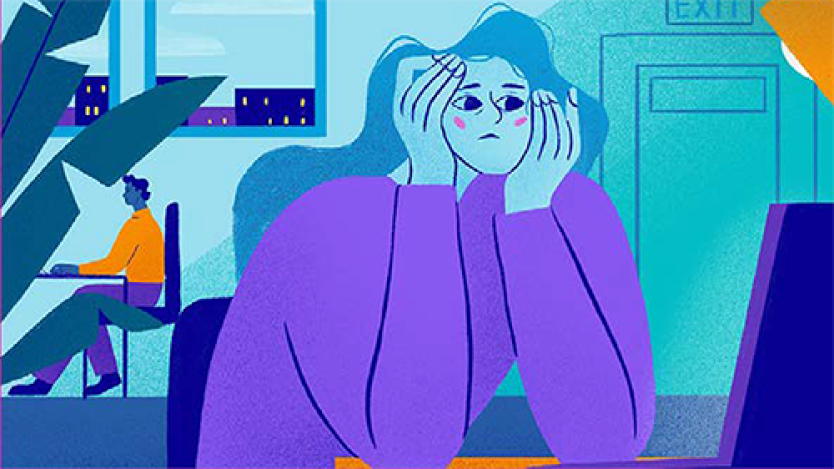 Sponsored Education
This module busts the myths surrounding diarrhoea treatments and explores the products available OTC so you can recommend the right treatment.
Sponsored Education
Bust the myths around acne causes so you can recommend effective products and self-care advice
Record my learning outcomes