Planning to grow: five pharmacies sign in
Running Your Business
Planning to grow: five pharmacies sign in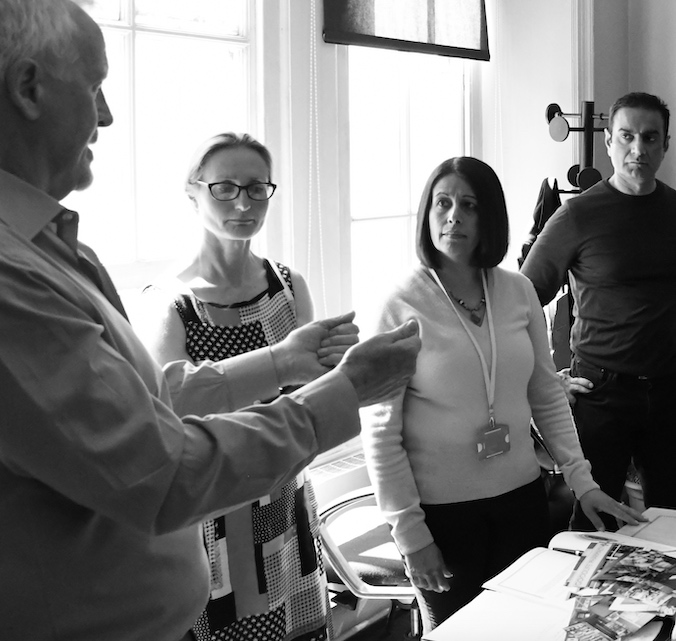 As our five volunteers arrived for the initial workshop day, held last month at P3pharmacy's London HQ, they already had an inkling of what lay ahead. They'd been primed by completing a baseline data analysis on the state of their business, and they arrived ready to receive their programme workboards that would guide them through the whole process.
Kicking things off, Mike Holden, principal associate at Pharmacy Complete, encouraged our participants to consider the context for change within pharmacy and in the wider business world. "Whilst the future is difficult to predict, the direction of travel for the NHS and government policy is clear; it's based on high quality, efficient and cost-effective clinical health and wellbeing services. Historically, a community pharmacy's NHS prescription-based income has grown organically and for most independents this now represents over 90 per cent of turnover. However, this growth has now plateaued and is starting to decline. Given this, and that reduced funding and margins on dispensing activity are unlikely to get any better, this is not sustainable. Plan A might have worked in the past, but it's no longer relevant. Pharmacy requires its own Plan B.
"Consumer expectations also continue to rise and community pharmacy will need to demonstrate and evidence the added value it provides to commissioners and consumers alike through services that differentiate it from an online offer and other providers. There is also a drive to greater self care and ownership of individual's health and wellbeing. This is an opportunity to build the OTC business and to be the provider of choice of an increased array of prevention and protection services, both commissioned and private.
"Plan A might have worked in the past but it's no longer relevant. Pharmacy requires its own Plan B"
"We have developed the Pharmacy Complete Planning for Growth business development programme to take pharmacy owners and managers through all the key elements to build and effective business plan." Over the course of the year, through group sessions, face to face meetings and regular phone calls to coach participants, Mike and colleague Deborah Evans, will support our five community pharmacy owners and help them identify areas where they can thrive in these very challenging times. And P3pharmacy will follow them every step of the way, and report regularly on progress in these pages.
Getting down to business, Mike Holden explained that pharmacy was operating in a VUCA environment. The acronym, borrowed from the military, stands for volatility, uncertainty, complexity, and ambiguity. He stressed that while owners faced significant challenges, "the ability to adapt and become pro-active" was important. This meant focusing on "what is in their control".
Owners reflected that expending energy on supply chain problems, concessionary prices, or online pharmacies, for example, were impacting them but not within their control. Instead, better to to focus on what would directly influence the bottom line, such as delivering existing commissioned services and responding to local needs.
Providing the tools
Our owners were asked to do an initial analysis of their businesses to enable them to determine where they should prioritise and invest, in order to help it grow. This included looking at what customers wanted, what NHS England needed pharmacies to deliver, local priorities, and their current business performance. They followed this up with a SWOT (strengths, weaknesses, opportunities, threats) analysis and completion of a PESTLE (political and professional, economic, sociological, technological, legal, environmental) analysis when back in their businesses.
This led to delegates being encouraged to detail their purpose and write vision statements. Once these were completed, they were asked to consider critical success factors to help achieve their goals. Using an Ansoff matrix, growth opportunities were identified to frame a business growth strategy. Delegates then set some initial SMARTER (specific, measurable, action-oriented, realistic, timed, evaluated, reviewed) objectives.
While the initial session started off with stories of the many problems faced by pharmacy owners, by the end of the day after digesting acronyms, learning new terminology, sharing experiences and taking part in a variety of group activities, we had five energised, motivated and enthused pharmacy owners.
Samina Khan said the session had given her "motivation to do better" and "a boost", while Narinder Chahal felt that she now had "a new insight that it was not all doom and gloom; knowledge is power, isn't it?" For Lindsey Fairbrother the day had "reaffirmed that it's good to talk to pharmacists in the same position as you", and Tajinder Singh felt he had benefitted from "expert opinion and experience", but conceded that it was now all about "getting it down to a plan that works".
In fact, the day after the event, one participant had already made significant steps to achieve their vision, but you can read about that in a future issue, as we follow up and check in with our fabulous five over the next 12 months.
The aim of the programme is to track progress, highlight outcomes and provide P3pharmacy readers with some practical information and advice, as well as some real insights from Mike and Deborah. Will our five pharmacy owners benefit from some hands on business development support? Follow their journey to find out.

Left to right: Lindsey Fairbrother, Goodlife Pharmacy, Hatton, Derbyshire, Narinder Chahal, N&J's Chemist, Burntwood, Staffordshire, Akshay Patel, Regent Pharmacy, Northampton, Samina Khan, Pateley Bridge Pharmacy, North Yorkshire and Tajinder Singh, Totley Pharmacy, Sheffield
Produced in association with

www.pharmacycomplete.org
Sponsored
Sponsored Education
With research suggesting a possible link between COVID-19 and EPs, make sure you're confident discussing EPs and their treatment with customers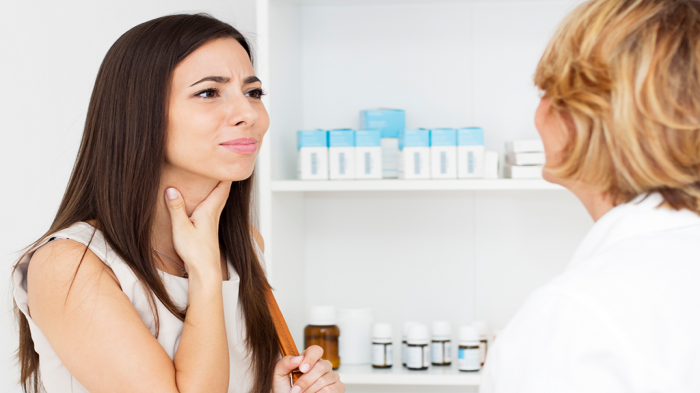 Sponsored Education
This module will help you to understand and educate customers about the risks of antibiotic resistance, and recommend products to help them effectively manage their sore throat symptoms.
Record my learning outcomes