Running Your Business
Consider the locum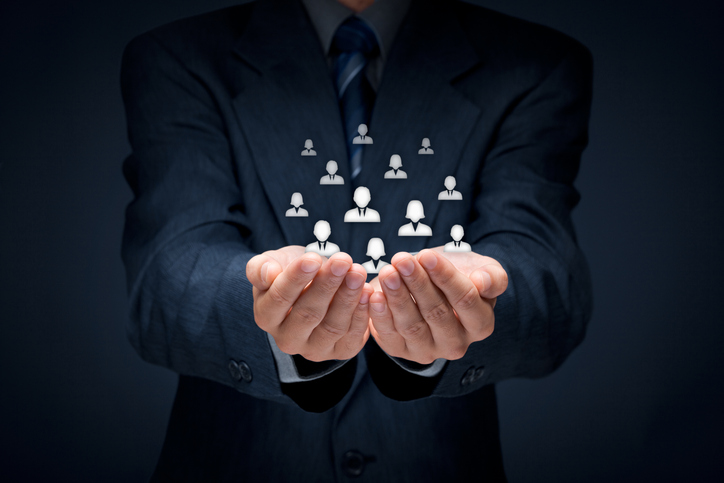 Locums are more than just a spare pair of hands for busy times. If you want a successful and profitable business, they can be one of the best investments you make. Here's how to find – and keep – the best candidates. By Saša Janković
Thanks to increasingly varied roles for pharmacists, the locum market is growing in terms of the positions available. Even with uncertainty over Brexit, Miraj Patel, CEO at My Locum Choice, says the locum market improved in 2018 and he predicts it will continue to grow.
"This is mainly due to a gradual shift of more pharmacists entering different roles – for example industry, general practice, aesthetics and hospital pharmacy – and this has created a greater demand in the locum market," he says. "If Brexit pushes towards a deal whereby it becomes difficult for new workers to enter the UK, then this would impact on the locum market and increase the demand further."
Amy Banks, managing director of Pharmaseekers, has already seen a dip in the number of locums looking for placements. "The market has been showing signs of reduced supply of locums for about two years now following a long period of oversupply," she says. "Plus, there has been a small number of European locums returning to their home countries, possibly due to concerns about Brexit."
Questions to ask the agency
Which pharmacies do you service?
Do you have any testimonials or reviews?
Is your company run by pharmacists?(If it is, then they understand the industry in greater depth)
How do you decide which locum to provide?
Do you broadcast a list of vacancies and then allocate to the first to respond, or search your database for a locum who best meets the specific requirements?
What compliance checks do you complete on locums?
How experienced are the locums?
How do you measure the quality of a locum?
Do you have a feedback procedure?
What do you charge per booking? Any other costs?
What information do you require from me or about my premises?
Benefits of locums
Far from simply offering extra capacity to your business, Jonathon Clarke, who created the Locate A Locum online platform, which connects pharmacists with employers, while working as a locum in 2014, points out that locums are "a necessity", due to the Responsible Pharmacist Regulations. "They can help a pharmacy fulfil its NHS contract, which, if not fulfilled, could result in the pharmacy receiving a fine," he says.
Ms Banks says the benefits to your business are also economic. "Increasing the number of employed pharmacists to meet the demands of days off, holidays, training and sickness will significantly exceed the cost of locum fees," she says.
Leah Vann from LocumBell says locums can offer a business "a fresh perspective", and Mr Patel says the "old-school notion" that a pharmacy owner should not take time off "is slowly becoming redundant as younger generations of pharmacists are pushing through the ranks with a different attitude towards work-life balance".
Using an agency to source your locums is a convenient way to work, but how do you know which one to choose? Ms Vann suggests "using multiple agencies through referral from fellow pharmacists". Ms Banks agrees that recommendation is probably the best way, but says that you should still do your research. "Read carefully what the agency says it believes is important and what it offers to do," she says.
It's important to find out the charges at an early stage, too. Mr Patel says pricing varies. "Some agencies attach a fee to a booking, which is often a deterrent for pharmacy owners to use agencies in the first place," he says. "However, some agencies are very fairly priced as they have begun to understand that clawbacks and funding cuts are now affecting a pharmacy owner's bottom line."
Questions for the locum
How experienced are you/how many years qualified?
Whom have you worked for previously?
Do you have any references?
Are you accredited for (as required) MUR, NMS, EHC, repeat dispensing, minor ailments, safeguarding, dementia friend, flu vaccinations (among others)?
Are you comfortable with the PMR system we have?
Do you have a locum-enabled smartcard with SCR access (if required)?
What rate of pay are you expecting?
Do you require travel expenses?
What requirements do you have for breaks?
Hiring obligations
The final point of consideration is how hard the agency will work to find you the right locum for your needs. Mr Patel says agencies have an obligation to match the right locum to the business, but to do that you need to communicate your needs to them.
For example, do you have a busy pharmacy? Do you need a locum who can perform services? Do you need a locum who holds an additional accreditation? Do you need a locum as a one-off or are you looking for a long- term regular?
And there are other issues you need to be aware of when it comes to your hiring responsibilities. "You need to understand the legal requirements, including the right to work in the UK, HMRC's rules, including IR35, and the work status of the locum, including the work that you may or should not delegate to a self-employed locum," says Ms Banks. "You must also be clear about the details of the assignment, dates, times, provision of breaks, including lunch, the rate of pay offered and whether you will help with expenses such as travel, accommodation or parking, as well as what special qualifications and service capabilities you would like the locum to have. State all of this up front."
Most agencies operate a robust vetting process before their locums are deployed, but even if you don't use an agency to source your locums, it makes sense to do this yourself.
Mr Clarke says Locate A Locum runs a series of checks in order to verify its locums, which include:
Registration number (GPhC/PSNI/PSI)
Photo ID
Insurance documents
Right to work
Police check (DBS/AccessNI/PVG)
Accreditations
Checking if there are any fitness-to-practice issues.
Paying locums
Locums are generally self-employed. The pharmacy will pay the locum directly and the agency a booking fee. Locums usually provide an invoice at the end of the assignment, or weekly if on an extended assignment, and payment will be made by BACS at the end of the month of the assignment.
Alternatively, some agencies will manage the invoices for all shifts secured through them and send the invoice electronically to your pharmacy.
It can be unsettling to your team to have different locums, so you may need to be ready to allay any fears they have about working with people they don't know.
"The pharmacy needs to create a culture of ensuring everyone welcomes the locum and supports them so the locum can deliver at their best," says Ms Vann.
To do this, Mr Patel says there are a few messages that can be conveyed to staff before a locum arrives. "First, ensure they understand what a locum is – essentially a self-employed temporary worker who may not be familiar with their pharmacy's day- day processes/operations," he says. "Second, it is important that staff feel comfortable to express any concerns they have to the locum. Finally, it is a good idea that staff discuss the working limitations/strengths/ preferences the locum may have in advance. For example, a locum may: not be familiar with the PMR system, require a religious break, or have objections to the sale of certain medicines."
Creating a transparent approach from the start will make the shift easier for all involved and gives you the best chance of having a motivated locum who feels valued and will do a great job for your pharmacy and its patients.
Things to tell your locum
A well-prepped pharmacy should leave a handover note, which includes general information about the pharmacy, such as busy times, script collection and delivery times, and SOPs are always handy to provide beforehand.
You should also:
Explain what needs to be done and by what time, especially if deliveries or blister packs need to be checked by a certain time
Make clear how the pharmacy operates with walk-ins, collection and delivery service, methadone preparation
Set out what services the locum is expected to complete, such as MUR, and make sure that reference books, consent forms and paperwork for MUR/ NMS are easy to find
Ask for copies of any accreditations of enhanced services that you provide in your pharmacy
Leave instructions for the computer system, for example passwords and a user manual
Run through opening/closing procedures (if applicable)
Mention staffing levels, who the different members of staff are and what hours they work/lunch breaks they take
Explain how and where to submit their invoice
Tell them how they can contact you if needed and whom to speak to if they have any queries.