Running Your Business
Chain of consequences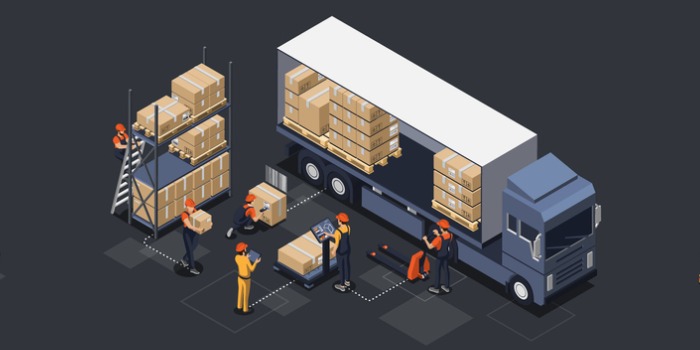 When the UK left the European Union on 31 January 2020, it moved into a transition period which ended on 31 December 2020. The Northern Ireland Protocol – which came into effect from 1 January 2021 – was drawn up to avoid customs checks and a hard land border between Northern Ireland (NI) and the Republic of Ireland.
Under the Protocol terms, NI is formally outside of the EU single market, but free movement of goods and customs union rules still apply, and in place of a Republic of Ireland/NI land border, the Protocol has created a de facto border down the Irish Sea for customs purposes.
Pragmatism
Medicines and medical devices manufacture is part of a global and highly complex industry, so shortages are not uncommon for reasons unconnected to EU exit and the NI Protocol. However, Northern Ireland's Department of Health (DHNI) says the "pragmatic approach" agreed by the UK and EU in relation to importation and Falsified Medicines Directive (FMD) requirements when supplying medicines from GB to NI has helped to ensure the continued flow of medicines into NI.
On 6 September 2021, the UK Government announced that to give some certainty and stability to businesses while UK-EU discussions continue, it would maintain "standstill" arrangements, under which it will continue to operate the NI Protocol on its current basis. Further to this, on
17 December 2021, the EU Commission announced proposals on medicine supply issues in the context of the implementation of the NI Protocol, including an extension to the existing 'grace period' for medicines, to provide time to put in place long term legislative solutions.
In response to these proposals, the UK Government introduced a statutory instrument – the Human Medicines (Amendment) (Supply to Northern Ireland) Regulations 2021 – to establish the Northern Ireland MHRA Authorised Route (NIMAR). This provides a route for the lawful supply of prescription only medicines that are unlicensed in Northern Ireland, where no licensed alternative is available.
Doctors, pharmacists, and patients in NI do not need to do anything differently to prescribe or access medicines through the NIMAR route, but it is tightly governed, with all medicines supplied via NIMAR already complying with the MHRA's standards that are in place for the rest of the UK.
Pharmacy medicines that can be bought over the counter are included in the multi-layered approach to ensuring continued supplies of medicines into the UK following the end of the transition period.
Current complexities
Although the MHRA is still working through the detail as to what these proposals mean in practice, the Association of the British Pharmaceutical Industry (ABPI) and the European Federation of Pharmaceutical Industries and Associations (EFPIA) have both said that "extending these grace periods is a pragmatic step and a welcome response to some of the concerns that our members have raised".
Eamon O'Donnell, chair of Pharmacy Forum NI, the professional leadership body for pharmacists in Northern Ireland, says his organisation welcomes the proposed removal of regulatory importation requirements for all medicines moving between GB and NI.
Nonetheless, Paul Gershlick, partner in pharmaceuticals and life sciences, commercial, IT and IP law at VWV, says the ongoing uncertainty has created barriers for medicines and devices supplies from Great Britain to NI. "Given confusion and concerns for what it would mean for supplies coming from Great Britain," he says, "suppliers started to withdraw supplies to NI as they did not see that it was worth their while having different arrangements for a relatively small market."
Manufacturers have been informing the Government of their intention to withdraw hundreds of medicines
The NPA has seen similar withdrawals. "Our concern has always been that the additional costs and complexity of getting medicines into NI could result in some manufacturers and suppliers not bringing products to the market, leading to medicine shortages and an increase in procurement costs", says Helga Mangion, NPA policy manager. "Manufacturers have been informing the Government of their intention to withdraw hundreds of medicines from the market in Northern Ireland."
Mark Samuels, chief executive of the British Generic Manufacturers Association (BGMA), says the proposed changes "represent impediments from a manufacturing perspective, making supplying the region increasingly costly and complex, and potentially unfeasible".
Amid the ongoing uncertainty of the situation, the impact is being seen. "Several thousand products were formally on notice with the UK health authorities for discontinuation," says Mr Samuels, "and while this situation has eased since the grace period extension, fewer launches of new generic medicines may be the bigger problem. Medicines for Europe, which represents the industry at EU level, assessed the number of new licences in which Northern Ireland was included as part of a Europe-wide marketing authorisation (MA) application in the first half of last year. Northern Ireland only accounted for 38 out of 771 new MA submissions, which is extremely low."
FMD confusion
According to Mr Samuels, various iterations of the proposed implementation of the Protocol have presented areas of duplication, either physically or from a licensing and regulatory perspective, and he points to "a lack of clarity on what it all means in terms of the Falsified Medicines Directive".
Ms Mangion says it is "highly likely that manufacturers of medicines, particularly generic medicines, will simply stop producing packs that
meet the FMD requirements for supply in Northern Ireland, resulting in medicines shortages for patients in Northern Ireland".
This also concerns pharmacist Raymond Anderson from Andersons Pharmacy in Portadown, a member of the European Medicines Agency's Pharmacovigilance Risk Assessment Committee. "It's still unclear to me how we will be having to verify and decommission products for a supply chain which is not set up to provide the code to do that now," says Mr Anderson.
"If Northern Ireland is only two to three per cent of a manufacturers' market, are they going to produce FMD barcoded packs specially for us, or will they simply think it's not worth it? Alternatively, if a manufacturer doesn't supply a product with the codes, yet the Government says medicines supply into NI will be undisrupted, if they still do the supply, we cannot fulfil the obligation here to meet the FMD requirements. It's a hierarchy of laws, and what comes first? That's the question we have here on the ground, and I don't know what the answer is. We can talk about change, but until its changed and made clear, it's hard to know how it will be delivered on."
Next steps
Even as we seem to be edging towards a potential agreement, Mr Samuels says another area of concern is that manufacturers need to plan well in advance. "If a solution is found, it may well be the case that stock previously bound for Northern Ireland has been allocated elsewhere due to the prolonged uncertainty," he says. "It is not as simple as just restarting things as they were."
At the start of February this year, the MHRA ran webinars to help with the understanding of the latest position, and has promised to publish guidance on its website soon.
Mr Gershlick says there are a number of points of particular note from these webinars, including further investigation of the FMD situation:
The grace period that had been due to expire on 31 December 2021 will now last for one further year, or until new law replaces it
Since GB is a third country, after the end of the grace period, products coming from the EU to GB were going to be required to be decommissioned for FMD purposes before entering GB. However, that requirement has been put back for three years, and the UK is going to consult on a new system to replace FMD in the UK
The MHRA is setting out ways in which GB-only marketing authorisations can be converted to UK-wide applications, provided that any UK-wide applications still comply with FMD requirements for the unique identifier and anti-tamper device safety features
(and even if the products do not get supplied to NI, but remain in GB)
Under the new rules, wholesale dealer authorisation holders can bring products into NI from GB if they have been certified and released by a qualified person anywhere in the UK or the EU and they comply with FMD requirements, plus the products are made available in NI rather than used for onward supply to other EU Member States.
This continues to be an extremely complex area, and an ongoing legacy from Brexit. For its part, DHNI says it remains aligned to EU regulations and legislation in terms of medicines and their supplies as a requisite of the Northern Ireland Protocol. It is working with the DHSC and the MHRA to develop plans and guidance for industry to help them prepare with these regulatory requirements, as well as with the pharmaceutical industry and wider supply chain, to ensure medicines are supplied into Northern Ireland.
Sponsored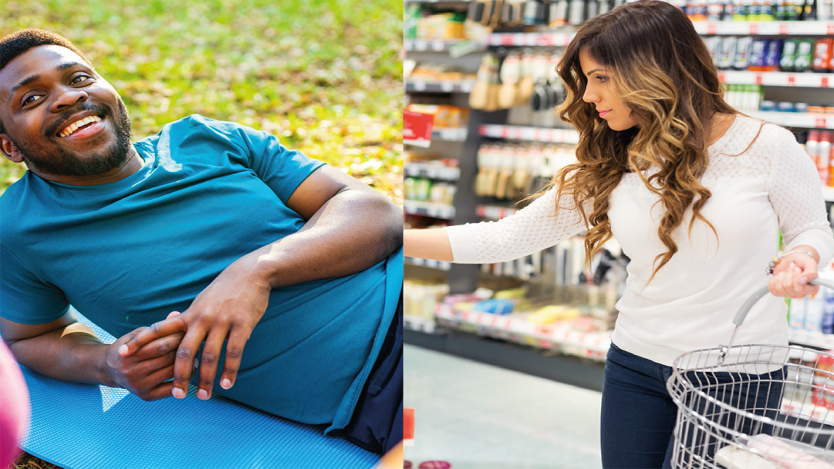 Sponsored Education
Learn how to recommend the most suitable emollient for your customers in this interactive video
Sponsored Education
Safely recommend the most effective laxative for every customer with constipation
Record my learning outcomes