Running Your Business
Bright sparks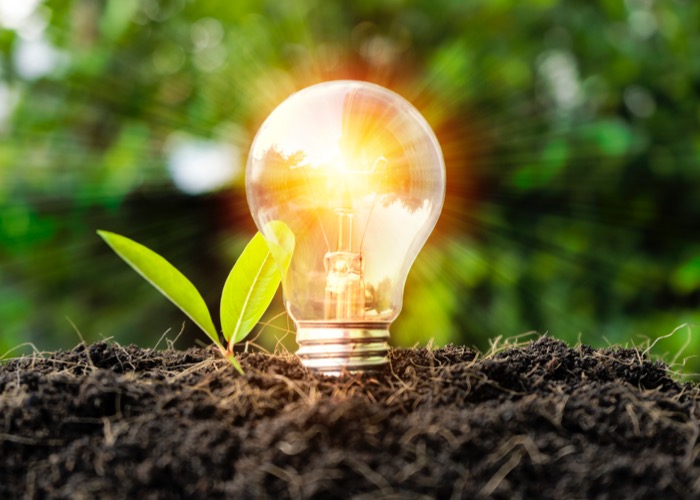 While lockdown has brought many negatives, it is starting to deliver more positives, including genius inventions designed to help businesses thrive in the 'new normal'. Here's Lesley Neil's second pick of the latest ideas
APPOINTMENT ONLY
Hospitality and IT experts Charles Smith and Adam Batten are used to working in logistics and staffing of events like the Hennessy Gold Cup. But they have turned their attention to retail and developed an app they say could revolutionise the way stores operate. "Instilling confidence and enhancing the shopping experience, it will help get people back in-store and the economy back on its feet," says Charles Smith.
The By Appointment app launches this month for Apple and android, and pharmacy retailers who sign up by
31 July can use it free for a year.
Users can personalise the app to their stores, schedule customer appointments, screen for Covid-19, check customers in and out using contact-free QR codes and manage real-time store numbers. The app also identifies customers in-store, facilitates communication with them and delivers valuable data analytics.
There are multiple benefits for pharmacy customers too. Once registered, they can:
Book, cancel and reschedule appointments, free of charge
Visit stores by appointment
Monitor and join real-time virtual queues, eliminating the need to physically stand in line
Search for stores by category
Map out a shopping route
Utilise contactless store check-in and out
Monitor store capacity
Communicate with chosen stores www.byappointmentapp.com
STREAMLINED SANITISING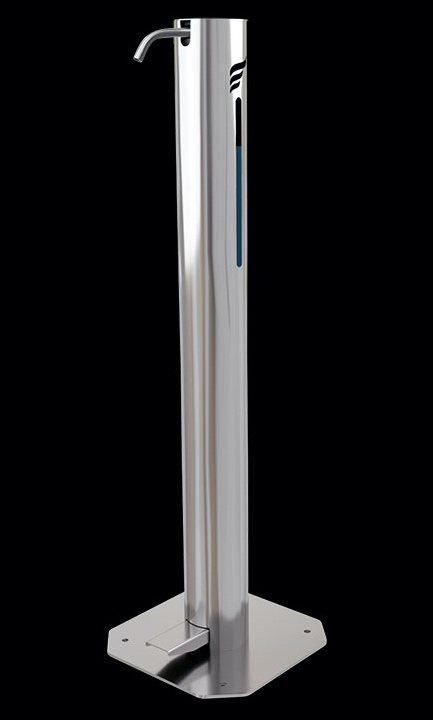 Hand sanitiser dispensers have become difficult to source, but aerospace company Arsat has developed a rather beautiful streamlined design that can be produced quickly and is available now, with free next day delivery.
The Astreea dispenser (right) is different to plastic wall or post-mounted products. Its seamless, medical grade steel body and mechanical operation make it "almost indestructible", says distributor Evo Lifestyle Products. It arrives fully assembled, needs no electrical outlet and can be filled with any hand sanitiser. Three sizes are available, with the 1litre (1,200 applications) model shown below priced at £265+vat. There is a 12-month warranty on all units and Evo says there has been a genuine increase in usage where they have been installed. www.astreeauk.co.uk
IN-STORE INSPIRATION
Retail solution specialist Kendu aims to turn "incertitude into inspirational" and "unease into educational" with the Kendu Home School.
The webinar platform gives pharmacy teams the chance to learn from retail experts on a range of topics, from digital transformation and interior design to sustainability and retail trends. All webinars are free.
To sign up for future events, follow the Kendu Home School account on EventBrite (www.eventbrite.co.uk). To view previous events, including "The impact of Covid-19 on retail", visit the news and trends section of the Kendu website. www.kendu.com/en
SOUND VISION
To make it easier for hearing aid users to source batteries while audiologists are operating restricted services, battery manufacturer Rayovac has introduced a support programme for pharmacy.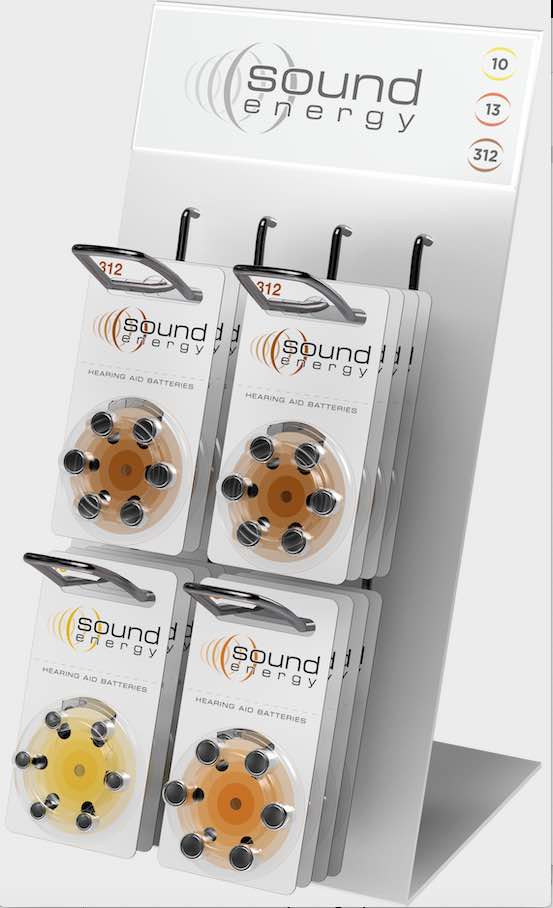 The company's Sound Energy hearing aid battery range is now available through pharmaceutical wholesalers and buying groups, underpinned by dedicated sales and technical support. It is also offering promotional starter kits for pharmacies, counter-top displays (pictured left), educational tools and digital assets to support online sales.
Paula Brinson-Pyke, Rayovac director of marketing says: "We know that more than two-thirds of hearing aid battery purchasers who are shopping the pharmacy channel wear a hearing aid on both ears.…
"As a medical device accessory, hearing aid batteries are an important addition to the pharmacy product offering." To find out more, contact the UK sales team on 0191 419 6015. www.rayovac.eu
MORE WAYS TO PAY
Website and app provider The Pharmacy Centre is working with two digital payment giants to make it easier for pharmacy customers to make safe and secure, contact-free digital payments.
Mobile payment provider Judopay is providing an "ultra-fast" set up service, while Mastercard is supporting Judopay by enabling its remote PaybyLink and other payment methods.
The Pharmacy Centre director Oliver Harris says: "We believe that it's imperative the general public, particularly the most vulnerable, get the essential medical supplies they need without risk of infection when making payments. This partnership enables pharmacies to provide services online and reach a wider audience, while also innovating and streamlining workflows to create new services."
The Pharmacy Centre's platform has been developed by pharmacists and built to pharmacist specifications. "Our aim has always been to enable independent pharmacies to have an online offering that's competitive with the major chains at the lowest possible cost," states the company. www.thepharmacycentre.com