RPS Conference: Pharmacy Minister pledges to delay cuts

RPS Conference: Pharmacy Minister pledges to delay cuts
David Mowat MP, the recently appointed Pharmacy Minister, has announced that planned cuts to pharmacy funding in England will not take place from October, as previously stated. While there are concerns in some quarters that the cuts have merely been postponed rather than called off, others have welcomed this decision to pause and reflect on the future of community pharmacy funding. 
In a speech given at the Royal Pharmaceutical Society's Annual Conference, Mr Mowat said that the six per cent cut would be delayed to "make sure that we are making the correct decision and that what we do is going to be right for you, right for the NHS and right for the public."
However, he declined to give a specific date for when a further decision regarding the cut would be made.
Mr Mowat's speech also touched on the Community Pharmacy Forward View, whose three main principles he described as being "spot-on", and the decriminalisation of dispensing errors, promising that "we are going to make progress with that".
Sandra Gidley, chair of the RPS English Pharmacy Board, welcomed the speech, saying: "I am heartened that a second look is being taken at the proposed community pharmacy cuts and that the Minister has recognised the strength of public feeling on the issue.
"We had an excellent relationship with his predecessor, Alistair Burt, and hope that our forthcoming relationship with David Mowat will be as constructive. We look forward to welcoming him to our next conference."
NPA chairman Ian Strachan also took the government's promise to reconsider its plans as a positive sign, commenting: "Naturally, we are delighted that the Minister has confirmed that there will be no funding cuts from October as originally planned. Even more important is his commitment to review the jumble of accompanying policy proposals that so threaten the future viability of the pharmacy network.
Strachan shared his thoughts on how talks shouild "For the promised dialogue to be meaningful, it must draw on the experience of front line community pharmacists and focus on patient-centred outcomes. It has to be based on genuinely fresh thinking – it would make no sense to take as a starting point the discredited and universally unpopular proposals of December 2015."
Sponsored
Sponsored Education
Bust the myths around acne causes so you can recommend effective products and self-care advice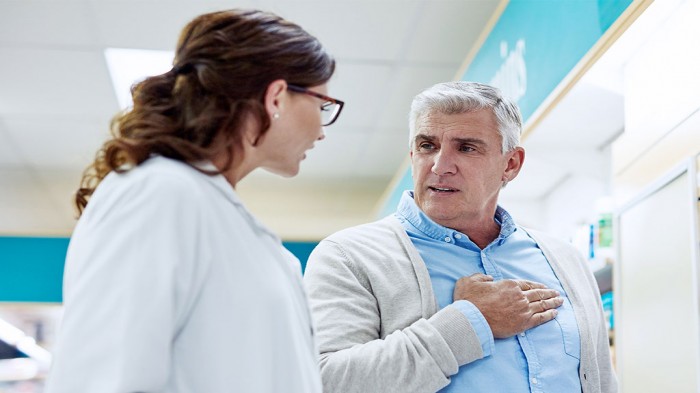 Sponsored Education
Discover the key benefits of Guardium so you can recommend this PPI with confidence to help ease heartburn and acid reflux symptoms
Record my learning outcomes