Brand Update: P3pharmacy October 2018
Product Update
Brand Update: P3pharmacy October 2018
Smoking Cessation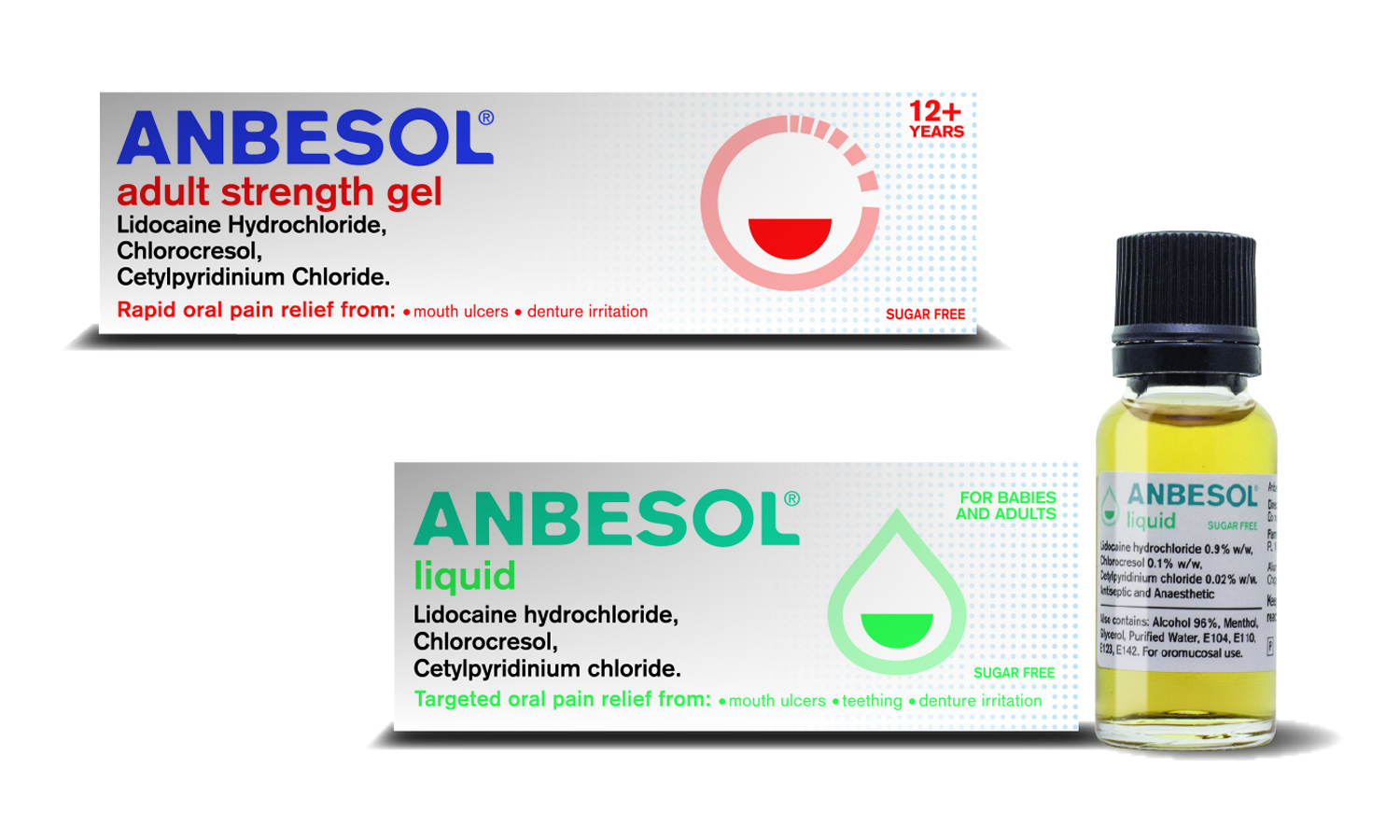 Anbesol Patients who have or plan to quit smoking this Stoptober may need pain relief for mouth ulcers, which can occur as an unwanted side effect in up to 40 per cent of abstaining smokers. A British Medical Journal Tobacco Control study suggested many ex-smokers could be tempted to restart unless told what to expect as part of the process. Medicines like Anbesol Liquid (P) and Anbesol Adult Gel (GSL) provide pain relief for mouth ulcers and contain antiseptics to help prevent infection and can be a useful in reducing the negative short-term symptoms associated with quitting smoking.
Alliance Pharmaceuticals 01249 466966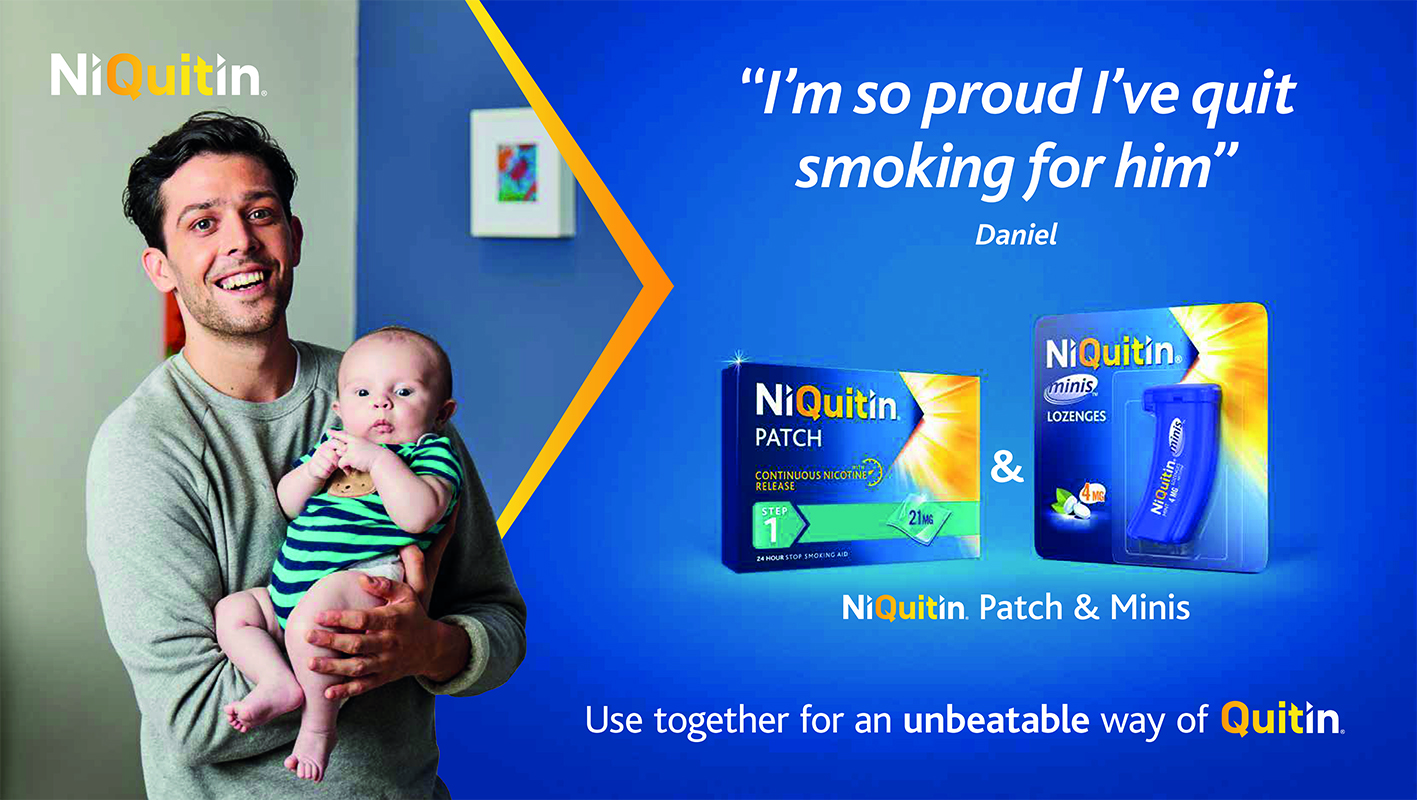 NiQuitin The central focus for NiQuitin's new £1.2m marketing campaign for Stoptober is a new TV advert featuring testimonials of smokers who have successfully quit using NiQuitin. The TV ad, which is live until 29 October, points out that 68 per cent of quitters said that they don't want to smoke when they have children. It will be supported with out of home and digital activity. The campaign also encourages pharmacists to set their pharmacy up for success this Stoptober by including free NiQuitin Quit Kits to help smokers kickstart their journey to a smoke-free life. Each kit will contain a diary, information on NHS support tools and materials to help smokers successfully quit.
Perrigo 0800 1216 909
Winter Remedies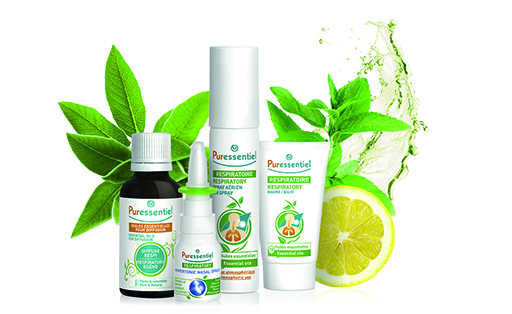 Puressentiel pure essential oil products contain essential oils such as Eucalyptus radiata, cypress and niaouli. The range includes Hypertonic Nasal Spray to clean and quickly decongest, Respiratory Balm to calm coughs and soothe the respiratory tract, and Respiratory Air Spray to clear the airways and Respiratory Blend, which has soothing properties to help breathing.
Puressentiel 020 3488 8111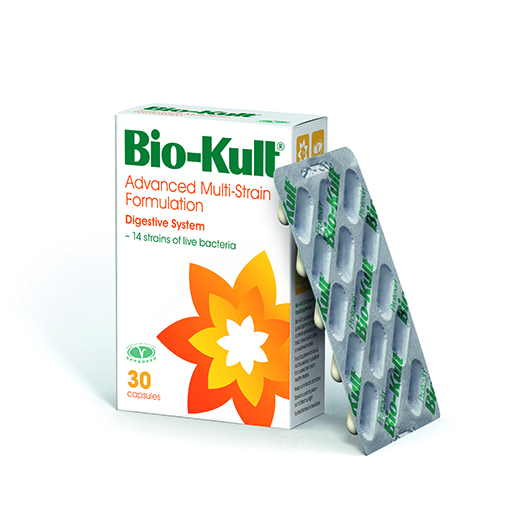 Bio-Kult is a scientifically developed, advanced multi-strain formulation containing 14 live bacterial cultures, which is proven to survive the high acidity of the stomach. The immune system can be compromised during the winter months and whilst health problems such as colds, coughs and infections are active all year round, pharmacy customers are more vulnerable to them at this time of year. With an estimated 70 per cent of the immune system located in the digestive tract, one way to help your customers survive winter naturally this year is by recommending regular consumption of a live bacteria supplement with multiple strains, such as Bio-Kult, to help balance the gut flora and support the digestive and immune systems.
Probiotics International 01460 243230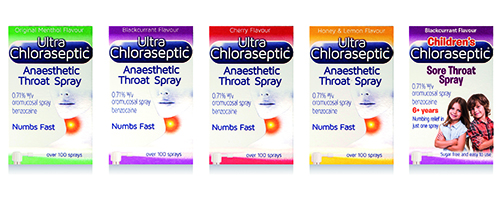 Ultra Chloraseptic Sore Throat Spray delivers a local anaesthetic (benzocaine) straight to the pain for numbing relief in seconds, without numbing the rest of the mouth. Presented in a handy, pocket-friendly spray for fast, effective, targeted on the go relief, at home or at work, it is available in a variety of flavours: blackcurrant, cherry, honey & lemon and original menthol.
Ceuta Healthcare 0844 243 6661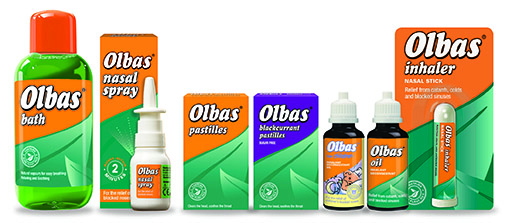 Olbas Oil, the UK's number one decongestant oil brand, provides a range of winter health essentials for all the family to help ease the symptoms of congestion and stuffiness often caused by colds and flu. It contains a combination of natural and essential plant oils, including eucalyptus, mint, clove, juniper berry and cajuput to effectively relieve congestion. According to the manufacturer, Olbas Nasal Spray is clinically proven to unblock the nasal passages and prevent the spread of infections for adults and children aged 6 and over, while Olbas for Children is a gentle and effective formula especially for infants, offering day or night relief for stuffy noses, which and helps to ease natural breathing. Both Olbas Oil and Olbas for Children are suitable for children 3 months and over.
GR Lane 01452 524012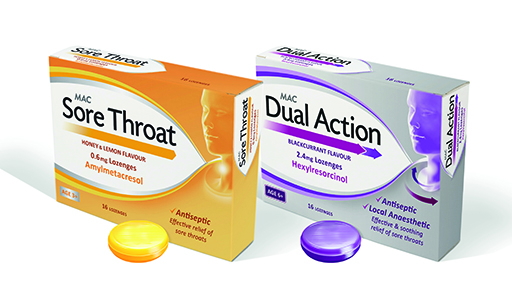 MAC Sore Throat lozenges have been trusted and relied upon by customers to help soothe their sore throat discomfort for over 50 years. Both Sore Throat and Dual Action lozenges are antiseptic and use similarly effective ingredients to other leading sore throat brands, with competitive pricing making MAC a convincing valuebased alternative to the category leader and other branded sore throat remedies for pharmacies.
Dendron 01923 205704
Winter Skin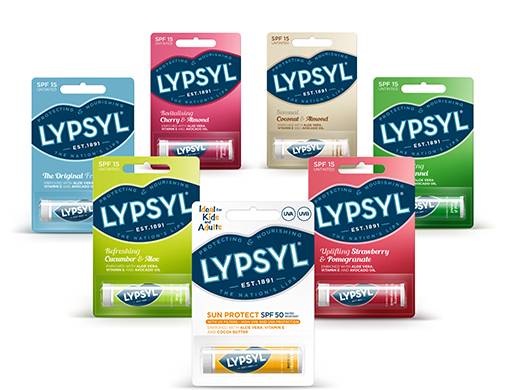 Lypsyl More moisture is lost through the lips than through any other part of the face or body, so keeping lips moisturised is an important step in helping to protect them from becoming dry and chapped. Lip balm should not be overlooked within a daily skincare regime, particularly during winter months when cold weather, central heating, low humidity and sharp increases and decreases in temperature can result in tight, dry skin. In addition to the moisturising benefits of daily use, a product with SPF is an important consideration, even in winter. The NHS advises sufferers whose cold sores are triggered by sun exposure use lip balm with SPF15 or above. Lypsyl lip balms all contain a minimum SPF15 with the Sun Protect SPF50 offering increased sun protection.
Alliance Pharmaceuticals 01249 466966
Sponsored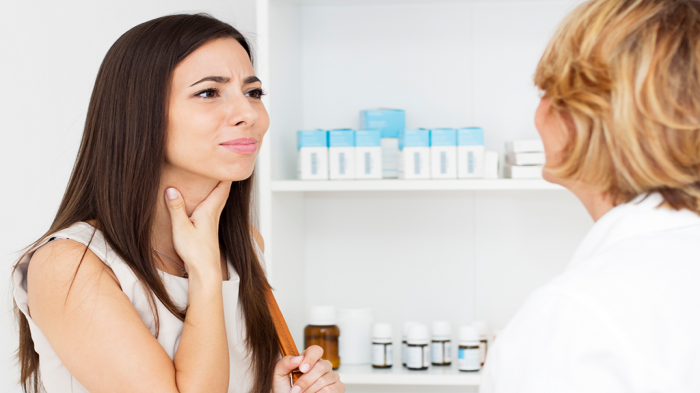 Sponsored Education
This module will help you to understand and educate customers about the risks of antibiotic resistance, and recommend products to help them effectively manage their sore throat symptoms.
Sponsored Education
With research suggesting a possible link between COVID-19 and EPs, make sure you're confident discussing EPs and their treatment with customers
Record my learning outcomes