Brand insight: P3 October 2017
Product Update
Brand insight: P3 October 2017
 
Cold and flu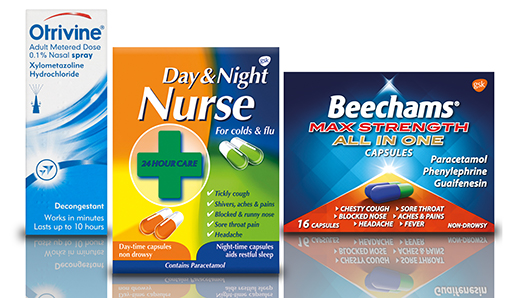 With cold and flu season here, GSK is launching a £7.5 million investment to drive awareness of its portfolio, including Day & Night Nurse, Beechams and Otrivine, to help pharmacists and retailers capitalise on the seasonal sales opportunity. Two in five cold and flu sales are emergency purchases,1 demonstrating the need for pharmacists to help with cold and flu symptom management, says GSK.
Marketing manager Andy Mahoney says: "With research showing that 32 per cent of customers are looking for the strongest cold and flu relief2, we have a job to do in educating on the role that our portfolio of brands can have for consumers during the peak season."
1. Project Flare, GSK, June 2013. 2. GSK Data on File, YouGov Cold & Flu research, 2011
GSK 0800 783 881 customer.relations@gsk.com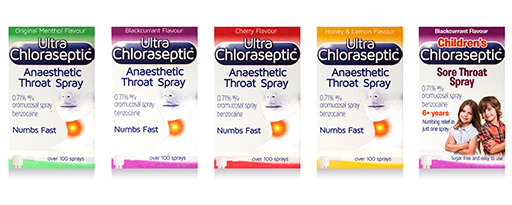 Ultra Chloraseptic throat spray is being supported with £1 million national outdoor advertising 'Surprised Faces' campaign from November until February. Posters will be in train and tube stations, on buses and in public spaces to raise awareness.
Ultra Chloraseptic throat spray delivers a powerful anaesthetic straight to the pain for numbing relief in seconds. Containing benzocaine, Ultra Chloraseptic is available in a pocket-friendly spray and comes in a range of flavours – blackcurrant, honey & lemon, cherry and original menthol.
PRESTIGE BRANDS ultrachloraseptic.co.uk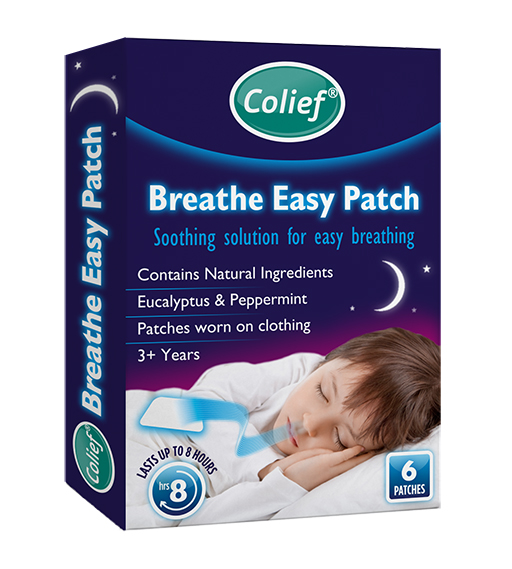 Colief has launched the Colief Breathe Easy Patch, a decongestant patch that can be worn on clothing or bedding to improve breathing and ease nasal obstruction, particularly at night.
The Colief Breathe Easy Patch contains a formulation of essential oils including eucalyptus, peppermint, lemon and rosemary oils to aid decongestion and help to ease the discomfort of colds in children over the age of three.
The single-use patch is part of the extending Colief range for babies, young children and new mums, which includes Colief Infant Drops, the most commonly prescribed treatment for infant colic.

FORUM HEALTH PRODUCTS 01737 857801 forum-health.co.uk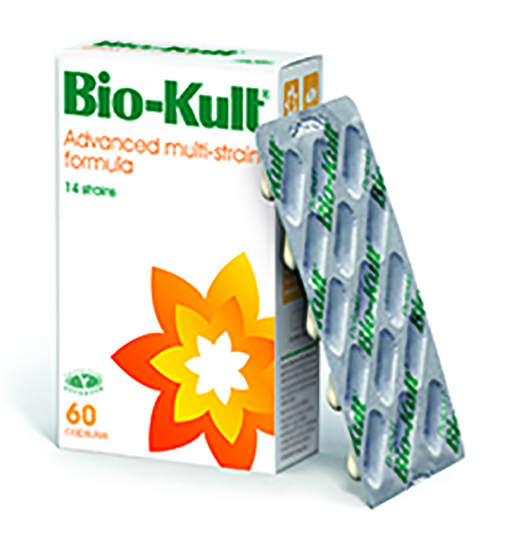 Winter can often pack a punch to our immune system, making us much more open to attack from coughs, colds and other infections, says Protexin, makers of the probiotic brand Biokult. The company says that Bio-Kult Advanced Multi-strain formula can help customers fight the effects of gloomy days and cold nights naturally.
The product contains 14 live bacterial cultures and is proven to survive the high-acidity of the stomach. This helps to support the gut flora, according to Protexin brand manager Hayley Milne, preventing initial infection and reducing the need for antibiotics.

PROTEXIN 01460 243230 info@protexin.com
 

Decongestant oil brand Olbas has launched Olbas Nasal Spray, a fast-acting blocked nose remedy.
The natural formula combines essential oils of eucalyptus, niaouli and wild mint with mineral-rich hypertonic seawater, and works within two minutes, says the brand.
Olbas Nasal Spray is described as clinically proven to unblock the nasal passages and prevent the spread of viral infections and bacteria while offering an immediate refreshing sensation.
The launch of Olbas Nasal Spray (RRP £5.99 for 20ml) is being supported by a large media campaign including TV, print advertising, PR and POS.

LANES HEALTH 01452 507458 laneshealth.com

 
Smoking cessation

Nicotinell manufacturer GSK says it is proud to be working alongside Public Health England to raise awareness for this year's Stoptober event with POS material across the range, as well as digital banners and iVideos sharing stories of the quitting journey.
Nicotinell brand manager Carolin Kröner comments: "As the UK's favourite lozenge brand in the category1, we feel Nicotinell is perfectly placed as one of the market leaders to help increase the impact of its Stoptober event."
The brand has also introduced a new claim, that it helps to relieve the five most common withdrawal symptoms of quitting, including irritability and cravings.
1. Nielsen MAT, Total Coverage, data to w/e 17.06.17
GSK 0800 783 881; customer.relations@gsk.com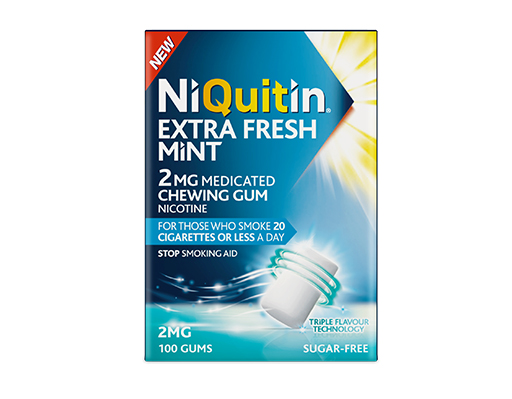 The launch of NiQuitin Extra Fresh Mint gum, with levomenthol, eucamenthol and Opticoolä triple flavour, is being supported with £2.2 million media campaign with sampling and pharmacy training coinciding with the Stoptober initiative.
Of the 3.7 million1 units of nicotine gum sold annually, 1.3 million units are purchased by consumers who are dissatisfied with the taste2, says the brand. The product range includes NiQuitin Extra Fresh Mint as 30s, 100s and 200s (2mg and 4mg).
Senior marketing director at Perrigo, Holly Turner, said: "With this exciting new product from NiQuitin, we are injecting innovation into the category by putting the needs of our consumers first and providing the solutions they are looking for."
1. IRI unit sales data 52 w/e 12Aug17
2. OnePulse survey, Zenith Optimedia, November 2016
PERRIGO omega@professionalinformation.co.uk
Winter skincare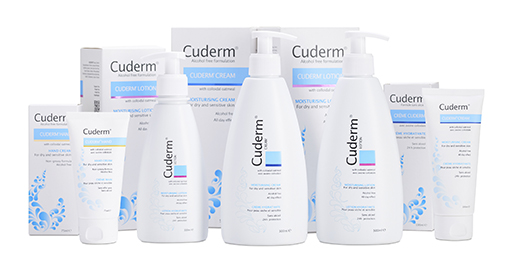 This winter, Cuderm offers lightweight formulations that are clinically proven to moisturise and protect all skin types and are suitable for dry, sensitive and eczema-prone skin. Formulated with colloidal oatmeal, the range helps support and regulate skin pH.
Suitable for adults, children and babies aged three months and over, Cuderm is alcohol free and said to be the first emollient skincare range that is hypoallergenic and free from parabens, colouring, sodium lauryl sulphate and genetically modified organisms. The product is Halal certified and vegan/vegetarian approved.
SYNERGY BIOLOGICS 01922 705 101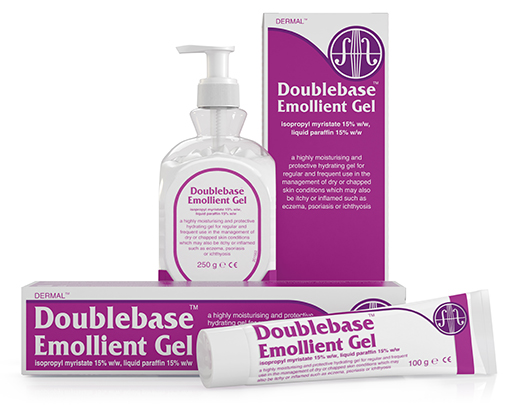 Dermal's newly launched Doublebase Emollient Gel contains the same formulation as the UK's most widely prescribed emollient gel1, says the brand.
The product is a highly moisturising emollient that is simple to apply and easily absorbs when smoothed into the skin to effectively manage dry skin conditions such as eczema and psoriasis, Dermal says.
Available in a 100g tube and a 250g pump dispenser, the product is suitable for all age groups, including babies.
1. PCA Data England, Scotland and Wales MAT December 2016. Emollient & Barrier Preparations.
DERMAL 01462 458 866 info@dermal.co.uk
Sponsored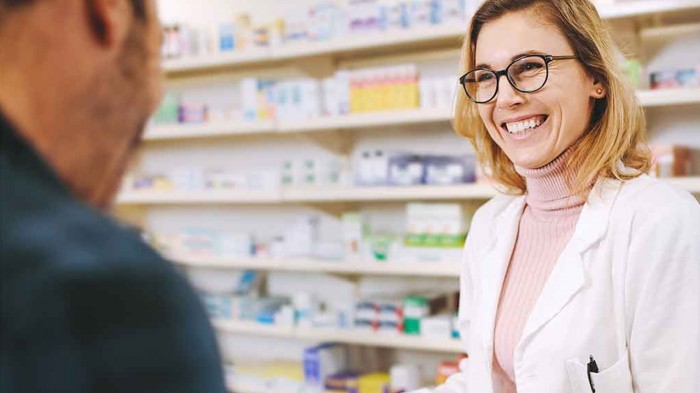 Sponsored Education
Update your knowledge on a POM to GSL hayfever switch with this short video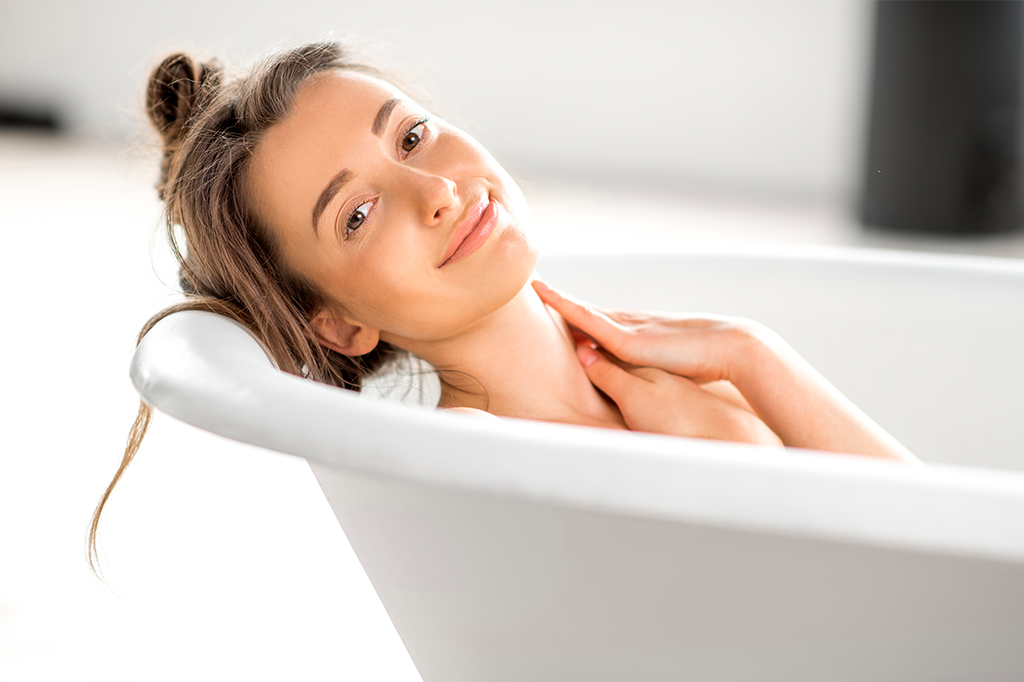 Sponsored Education
Learn how a complete regime with appropriate self-care and product recommendations can help soothe very dry skin
Record my learning outcomes