Brand insight: P3 April 2018
Product Update
Brand insight: P3 April 2018
Hayfever relief, pregnancy & babycare and foot care
Hayfever relief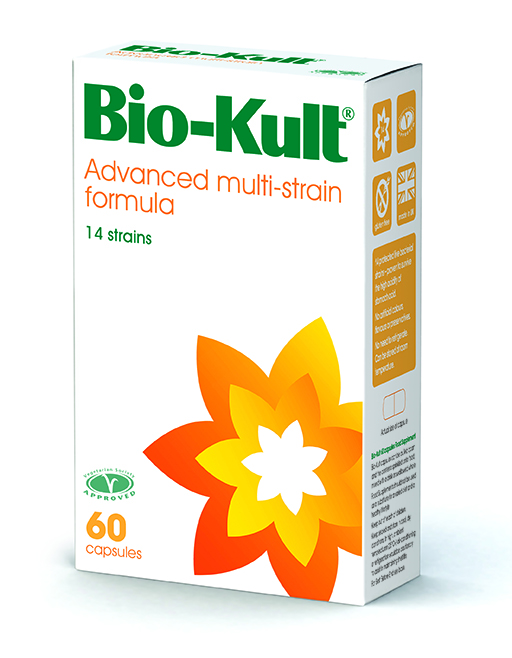 Around 70 per cent of our immune system is found in the gut, so it's no surprise that there is a link between allergies such as hayfever and gut health. Probiotics, in the form of live bacteria, have been shown in studies to help rebalance the gut flora, support a healthy immune response and to help improve quality of life for hayfever sufferers. Bio-Kult Advanced is a multi-strain formula of 14 live bacteria cultures, proven to withstand the highly acidic stomach environment, which claim to complement existing gut flora.
PROBIOTICS INTERNATIONAL 01460 243230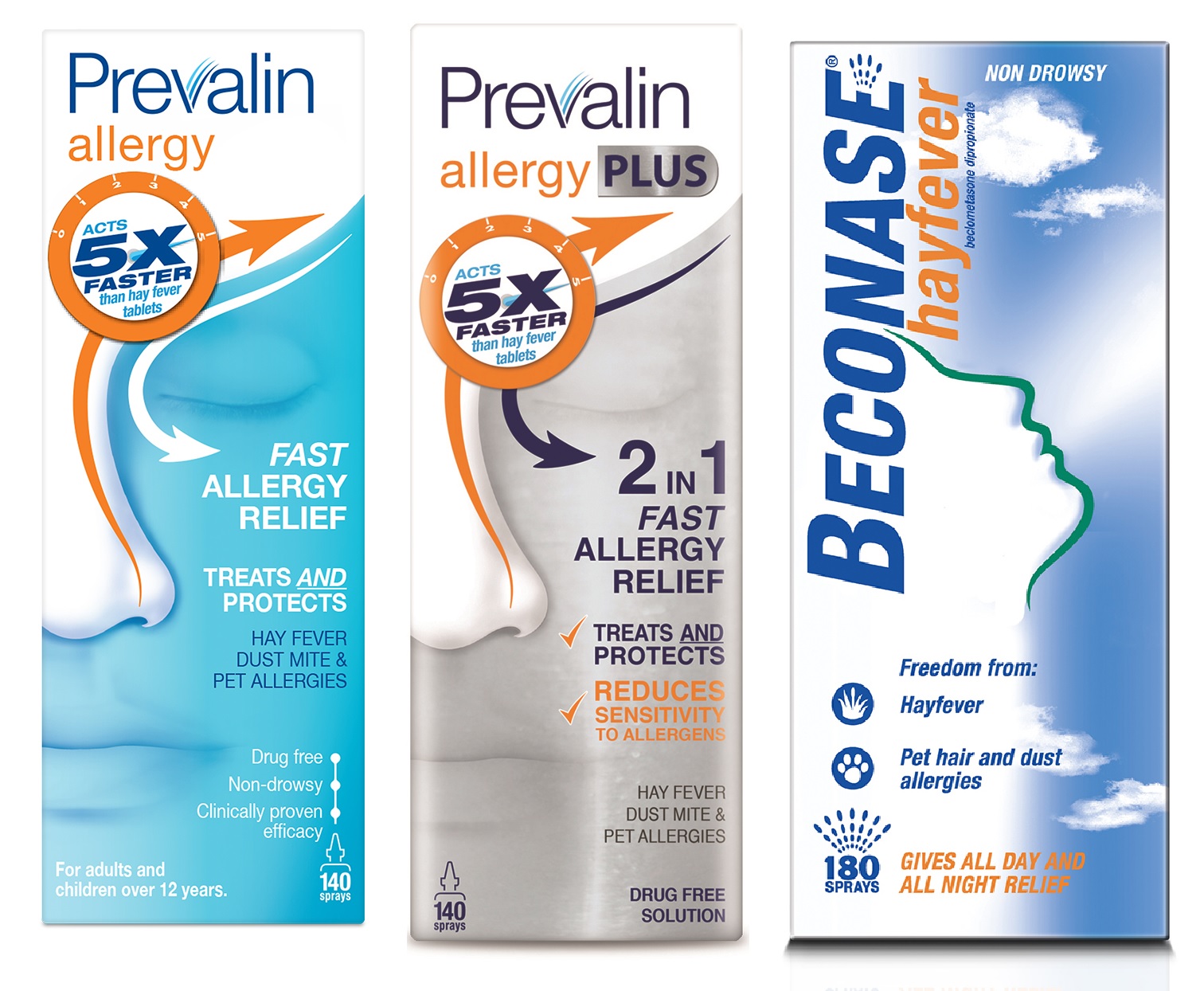 Allergy brands Prevalin and Beconase are partnering with the Met Office this summer. TV and video on demand advertising will run until July, and out-of-home media advertising includes roadside and rail station locations. The Met Office partnership runs until September and includes sponsorship of the pollen widget on their home page, advertising on the pollen forecast page and mobile banners on the Met Office app. There will be a daily co-branded pollen forecast and brand-led advice when the pollen forecast is high.
PERRIGO 0800 1216909 prevalin.com; beconasespray.co.uk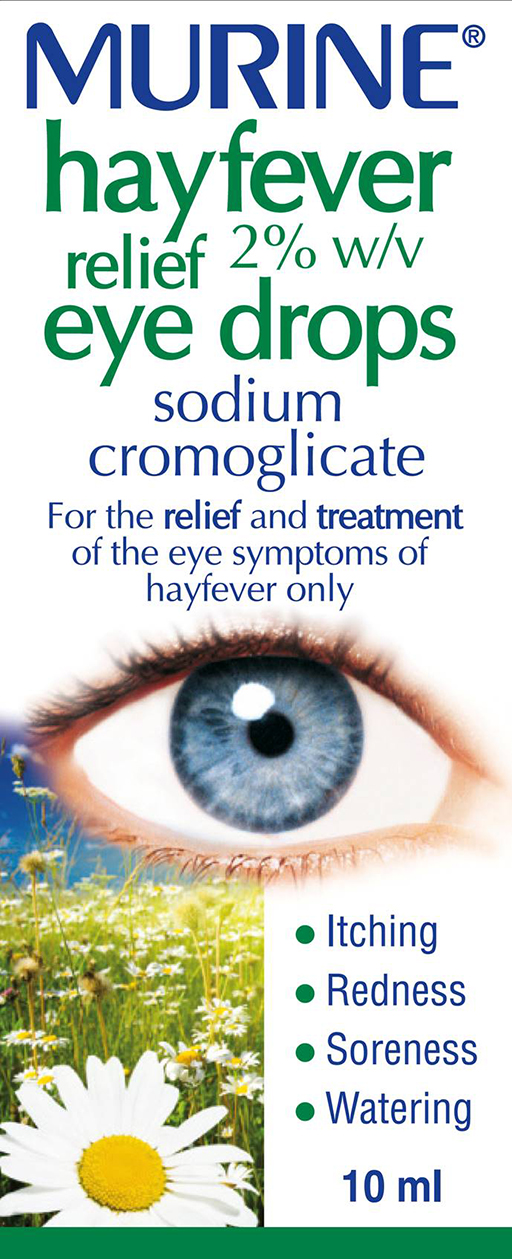 Murine Hayfever relief eye drops offer rapid relief from itchy, red and watery eyes. The prescription strength solution contains sodium cromoglicate 2 per cent, which blocks the production of histamines that cause hayfever symptoms. One or two drops should be used in each eye, four times a day. The product is suitable for adults and children from age six plus.
CEUTA HEALTHCARE 0844 243 6661 murine.co.uk
Pregnancy and baby care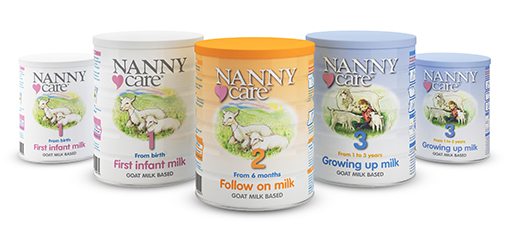 Nannycare gives mums an alternative to cow's milk formula when moving on from breastfeeding, as well as an option for babies who don't thrive on cow's milk. Made from whole goat's milk, it offers a different type of protein source for babies and also has a long shelf life of up to 30 months. The product has been produced to have a mild creamy taste and a neutral smell, says the brand.
NANNYCARE 020 7428 2010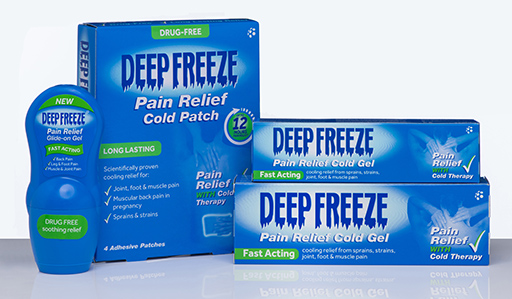 Over two-thirds of women experience back pain during pregnancy1, while the demands of carrying a baby or toddler can also take their toll on back muscles. The Deep Freeze range of drug-free cooling products is suitable for use during pregnancy. Newest addition to the range is Deep Freeze Pain Relief Glide-on gel, which uses a rollerball to apply the product. Deep Freeze Pain Relief Cold patch is a selfadhesive patch which gives fast-acting and long-lasting relief from muscular pain. Deep Freeze Pain Relief Cold gel comes as a 35g or a 100g pack and gives targeted relief.
1. CD001139: Liddle, Sarah D, Pennick, Victoria. Interventions for preventing and treating low-back and pelvic pain during pregnancy. Cochrane Database of Systematic Reviews, 2015; 9. John Wiley & Sons, Ltd
LASER HEALTHCARE 01202 780558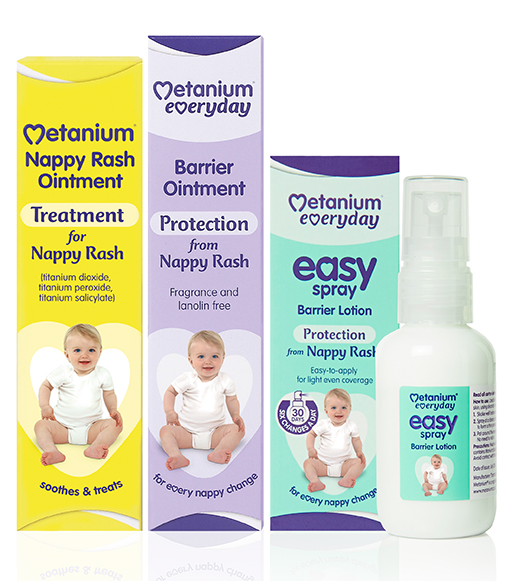 The Metanium range has products to prevent as well as treat nappy rash, a condition that affects about a third of babies.1 Metanium Easy Spray Barrier Lotion and Everyday Barrier Ointment help to prevent nappy rash from developing, while Metanium Nappy Rash Ointment is licensed to treat it. The brand is offering a new guide to nappy rash to members of digital platform yourbabyclub.co.uk. Further promotional plans for the brand include sampling at key baby shows, print and digital advertising in parenting press and ongoing promotions and partnership with baby websites.
1. nhs.uk/conditions/pregnancy-and-baby/nappy-rash/
THORTON & ROSS 01484 842217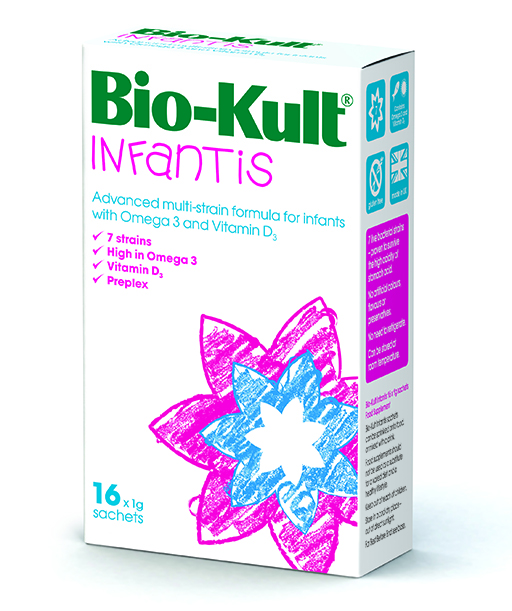 Bio-Kult Infantis is a multi-strain live bacteria formula specially designed for babies and toddlers. The sachets contain seven strains of live bacteria, vitamin D3 to boost immune function, Preplex, DHA and EPA which are high in fatty acids. Free from artifi cial colours, fl avours or preservatives, it does not need to be stored in the fridge. A randomised controlled trial published in the Journal of Paediatrics and Child Health found the bacteria strains signifi cantly improved infant colic symptoms.
PROBIOTICS INTERNATIONAL 01460 243230
Foot care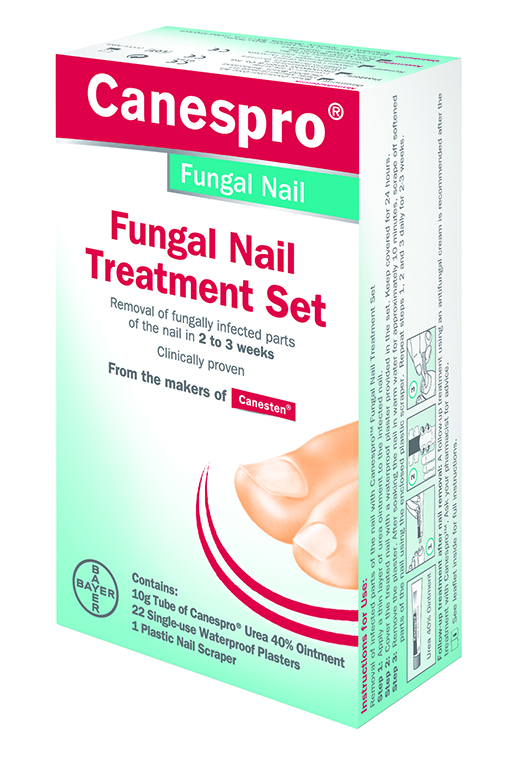 One in 10 people experiences fungal nail infection at some point in their lives. Canespro Fungal Nail Treatment Set claims to remove infection from the nail in just two to three weeks. Canespro includes a 40% urea ointment to soften the infected part of the nail, which can then be gradually removed using the tool provided in the set. The removal of the infected parts of the nail takes two to three weeks, says the brand. One set is sufficient to treat a big toenail and two small nails.
BAYER UK 0845 758 5030, canesten.co.uk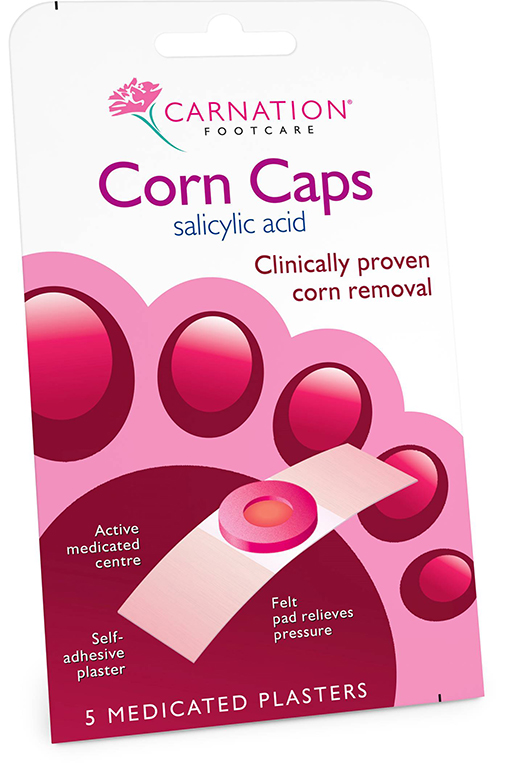 Carnation Corn Caps will be advertised on ITV during the summer months this year. The series of advertisements is designed to appeal to both existing and new customers. Clinically proven to effectively remove corns, a three year trial established that use of the corn caps resulted in corns being removed faster and less painfully. Carnation Corn Caps come in packs of five or 10 plasters.
CUXSON GERRARD 0121 544 7117

A study has suggested that Deep Relief offers equivalent pain relief to diclofenac gel, superior pain relief to ibuprofen only gel and gives fast acting pain relief (phase IV study by CPS, 2016). Deep Relief Joint Pain Gel is available in a pharmacy only 100g pack (£11) and can be recommended for arthritis pain. It contains contains 50 mg (5%) ibuprofen and 30 mg (3%) levomenthol to reduce pain and inflammation. The on-pack description emphasises the two analgesic ingredients.
LASER HEALTHCARE 01202 780558
Sponsored
Sponsored Education
With research suggesting a possible link between COVID-19 and EPs, make sure you're confident discussing EPs and their treatment with customers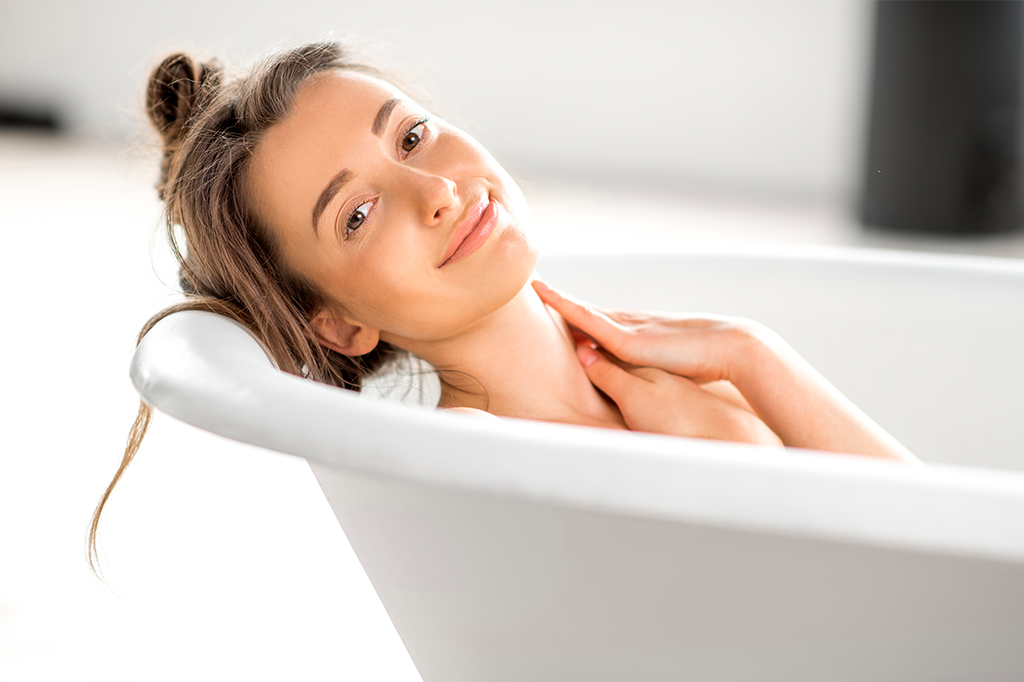 Sponsored Education
Learn how a complete regime with appropriate self-care and product recommendations can help soothe very dry skin
Record my learning outcomes