Mike Smith puts the world to rights…winter pressures and the value of pharmacy 
I was heartened to read the headline in The Times on 16 February: 'Seeing the pharmacist not the GP 'key to survival of health service.'' It was also featured on the TV breakfast shows, giving me some cause for measured optimism in the face of the adverse press to which our profession is usually accustomed.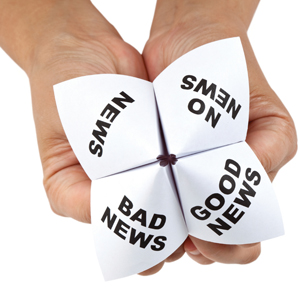 The Times letter, from Rob Darracott, chief executive of Pharmacy Voice and others, was well constructed and the resulting article made clear what we have to offer. I congratulate Rob and all at Pharmacy Voice who initiated this PR exercise and who pulled the whole thing together.
Regular readers of my column may recall that I have been underlining the need for effective public relations for community pharmacy for many months – even years... am I really that old?
It is clear that this intervention is timely, because the NHS faces unprecedented pressure for accident and emergency services. This has led to the doubling of GP consultations to more than 340 million per year over the past two decades and an increase in A&E attendance of over 50 per cent.
In the letter the heads of 23 key health organisations backed a statement that pharmacists could safely handle an average of one in seven GP consultations and one in 12 hospital emergency visits. Yet a YouGov poll carried out in October and November last year found that only 47 per cent of 2,088 adults in the UK realised that pharmacists offered help with managing their medicines correctly.
Pharmacy has a vital role to play and it is right that we shout about it from the rooftops. Pharmacy has been the 'Cinderella' healthcare profession for too many years. At last Pharmacy Voice seeks to address the extreme lack of public understanding of our potential as the first port of call for NHS healthcare. Where else can you get the undivided attention of a highly trained healthcare professional free of charge and without an appointment?
Earl Howe said that government would not 'splash out on pharmacy PR', but now they do really need us more than ever. Perhaps these campaigns will lead to a real understanding of what pharmacy has to offer and in the future we will no longer be regarded as the poor relations picking up the crumbs from under the remuneration table. Sue Sharpe, chief executive at PSNC, has said that there is little chance of us seeing a minor ailments scheme in England in the next two years (see my article last month). Surely this issue now needs to be revisited in light of the current campaign?
Pharmacy has a vital role to play and it is right that we shout about it from the rooftops
I close my comments on this topic by quoting Rob Darracott again, who said: 'We often say we are underused and undervalued as a resource so this campaign is about highlighting to patients, commissioners and the media the central role that pharmacists play in maintaining the health of the nation.' This is a sentiment close to my heart, which I wholeheartedly endorse. Power to your elbow, Rob, and keep up the good work.
Of course, this all should come with a warning that we must deliver as a profession and we must avoid any future 'scandals', which can undo this good work in the blink of an eye and do us all so much damage.
On another note, I have to offer my congratulations to the three pharmacists recognised in the New Year's Honours list: Sue Sharpe of PSNC, Ash Soni of the RPS English Pharmacy Board and England's chief pharmaceutical officer, Keith Ridge – they have done so much for our profession.
We are all quick enough to criticise, but such individuals do much to further the cause of community pharmacy and they should be congratulated. There are many other unsung heroes who I hope may receive such recognition in the future.
I wish you all well, and if it ever stops raining in this country, I hope that you can take time to enjoy a well-earned break.
Mike Smith is chairman of Alliance Healthcare.