Pharmacy In Practice
Focusing in on eyecare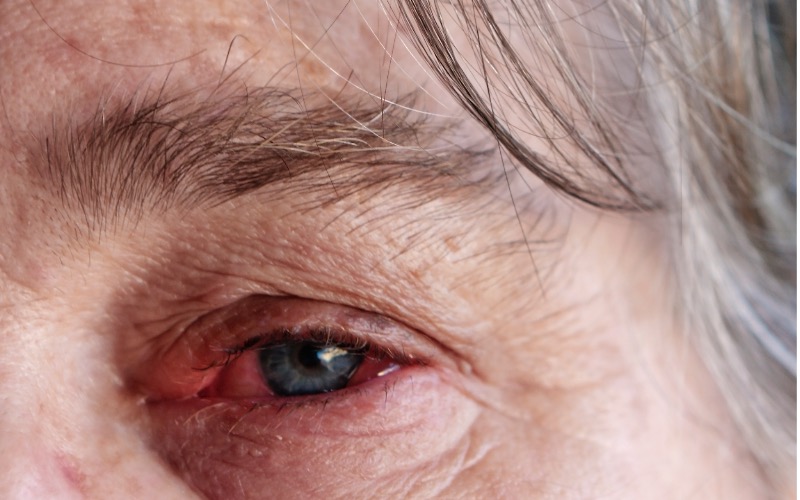 Minor eye conditions can be worrying. A report published by the Royal National Institute for the Blind (RNIB) and Specsavers in 2017 revealed that, until recently, advice on and treatment for minor eye conditions such as dry eyes, watery eye and irritated or inflamed eyes have been treated mainly by GPs, accident and emergency departments and pharmacies. Rates of attendance have escalated in recent years, and Minor Eye Conditions services (MECs) have been set up in some areas to help deal with the strain.
Research has shown patients like MECs and they are clinically effective, although they aren't available all over the UK yet, so patients still seek advice from pharmacies. The MECs provide specialist optical practices with equipment for the diagnosis of many common eye conditions, for example dry eye, blepharitis, and conjunctivitis. Dr Peter Hampson, an optometrist and clinical director at the Association of Optometrists, explains how the service works.
"A MECs examination will provide a rapid assessment of the needs of a patient presenting with an eye condition," he says. The examination will be undertaken by an accredited optometrist within suitably equipped premises, who will manage the patient appropriately and safely. "Management will be maintained within the community setting for as many patients as possible, thus avoiding unnecessary referrals to hospital services and providing care closer to home. Where referral to secondary care is required, it will be to a suitable specialist with appropriate urgency. Patients can self-refer or be referred by GPs, pharmacists, NHS 111 or other optometrists."
If pharmacists want to find out what's available in their area, the Local Optical Committee Support Unit website (locsu.co.uk) has a map that shows currently active MECs.
Lindsey Tier, marketing manager at Murine, advises that asking the correct questions when patients visit the pharmacy is vital. "Be aware that people tend to struggle to describe the exact feelings of their eye condition and may describe it as painful, itchy or gritty when, in fact, it is dry," she says.
She suggests you ask the following questions:
How long have you had the symptoms?
Is one or both eyes affected?
Is your vision affected in any way?
Do you have any sensitivity to light?
Do you wear contact lenses?
Ms Tier also suggests checking if the person is taking medication, because some medicines may affect the quantity and composition of tears.
Emma Lloyd from Cambridge Healthcare, manufacturer of GoldenEye, also believes it's important for the pharmacy team to ask the right questions. "Many people with minor eye or eyelid infections tend to self-diagnose, so it is important that customers are directed to the pharmacist if there is some element of eye or eyelid infection suspected," she says. "Similarly, the pharmacist needs to ask the right questions and recognise symptoms to ensure the customer is given the right advice and treatment."
First-line options for minor infections include bacteriostatic treatments, such as dibrompropamidine isetionate and propamidine isetionate, which can help to limit the infection and don't need to be kept refrigerated. Ms Lloyd suggests that customers presenting with minor eye discharge or irritation should be advised about correct eyecare. "Any eye discharge should be gently cleaned, using a separate cotton wool pad soaked in water for each eye. Always wipe from the corner of the eye nearest the nose outwards to prevent cross-contamination of any infection into the other eye," she says.
Basic hygiene suggestions such as keeping hands clean, not rubbing eyes and avoiding sharing personal items such as towels, flannels and make-up all help to keep eyes healthy and should help people with eye irritations or minor infections to stay clear of them in the future.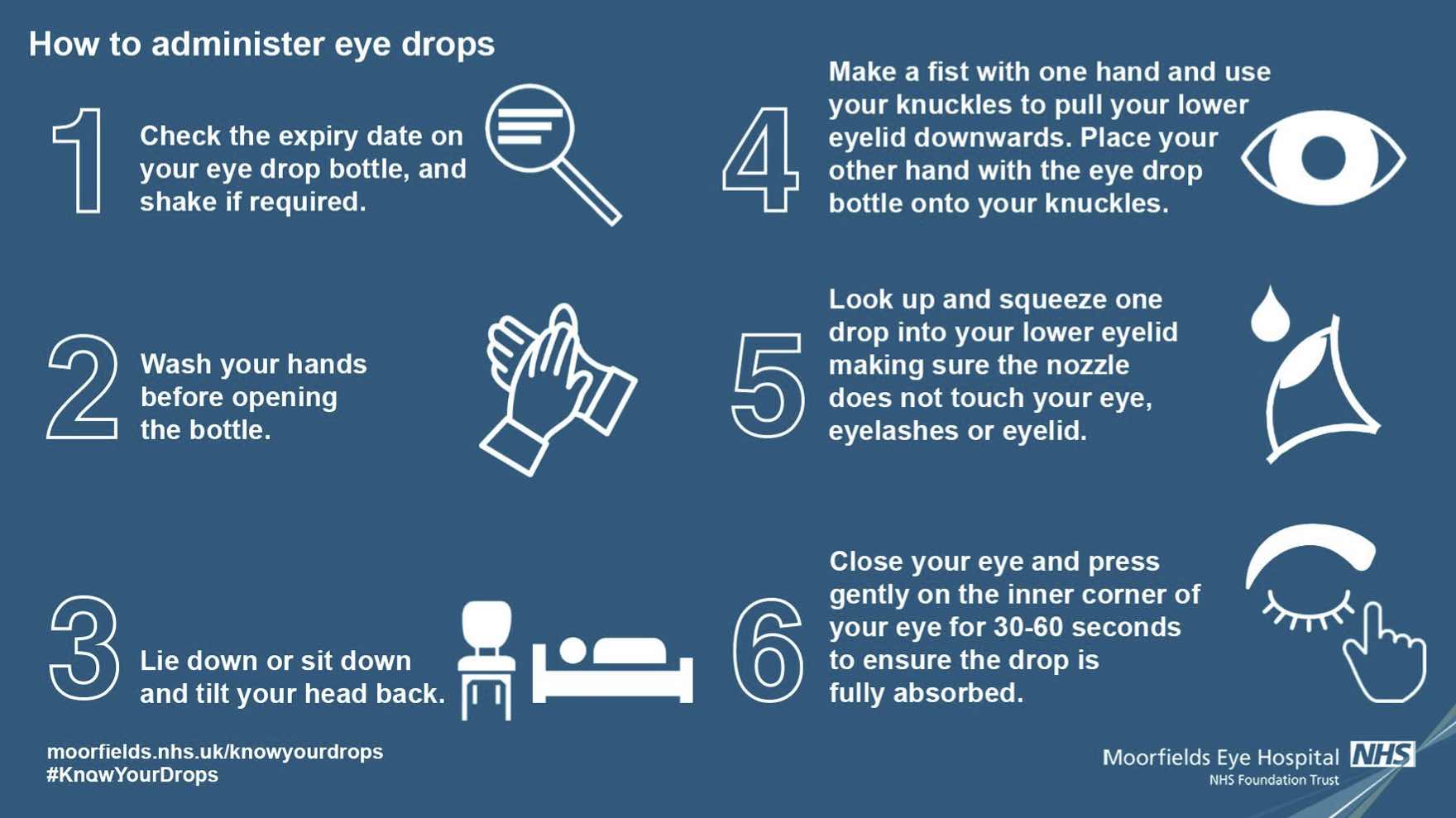 Many people don't know how to use eye drops correctly, something that Moorfields Eye Hospital addressed with its 'Know Your Drops' campaign. Oliver Wooding, international product portfolio manager at Altacor, suggests that pharmacy teams familiarise themselves with the wrist-knuckle technique (infographic right; video and downloadable PDF on moorfields.nhs.uk). He also recommends making a point of telling people to wash their hands before applying eye drops or contact lenses, advising them on how to store items correctly and writing down the date they open a bottle of eye drops so that they aren't used after their expiry date.
Altacor advises pharmacists to stock a wide range of eye drops, including a preservative-free option, and consider stocking gels or ointments that can be used at night-time. "There are opportunities for pharmacy to be proactive regarding self-care," says Mr Wooding. "Pharmacy teams can start by offering the retail equivalents to prescribed options for patients who cannot get a prescription. Some patients may prefer unit-dose products, which can be used when required, and are great for people on the go. Other patients will prefer multi-dose bottles, which are ideal for more frequent users." Dry eye products are used all year round, but Mr Wooding suggests that eyecare promotions could be linked to central heating or air-conditioning use, or seasonal promotions linked to holidays and allergies. "Stock dry eye products that can be used with contact lenses" he says.
Altacor has recently launched the Clinitas Hot Eye Compress for helping relax away the symptoms of dry eye disease, MGD (blepharitis) and chalazion (eyelid cysts), and the associated symptoms of grittiness, irritation and sore eyes.
When to refer
Patients should be referred to a doctor if any of the following apply:
Disturbed vision

Severe pain within the eye

Photophobia (sensitivity to light)

Eye inflammation associated with a rash on the scalp or face

The eye looks cloudy

Suspected injury to the eye

During pregnancy or breastfeeding
Sponsored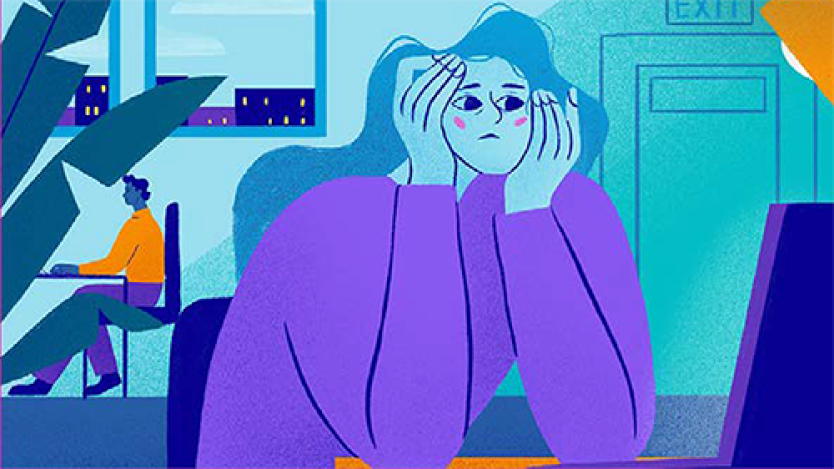 Sponsored Education
This module busts the myths surrounding diarrhoea treatments and explores the products available OTC so you can recommend the right treatment.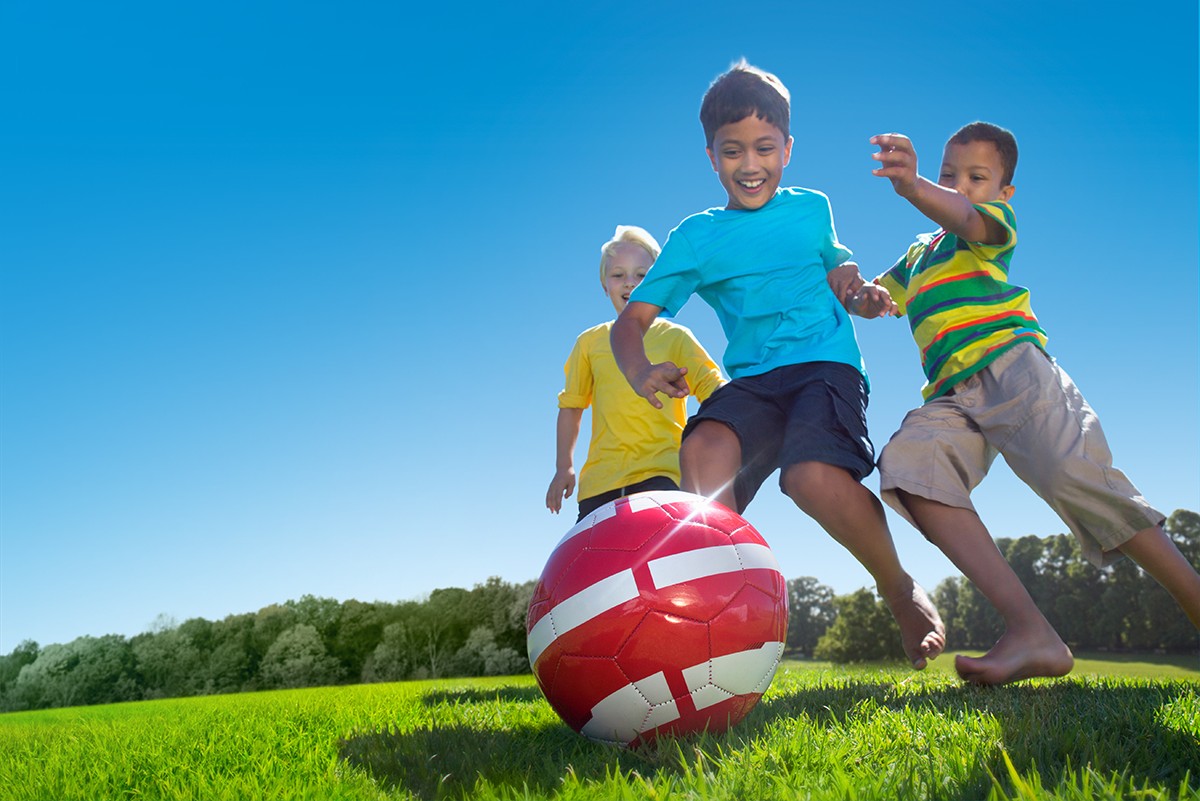 Sponsored Education
Work through this new-style module to increase your confidence in reassuring parents of children with allergies, and know what advice and products to recommend
Record my learning outcomes