Numark, P3 and automation specialists BD Rowa hosted a group of pharmacists to discuss pharmacy automation. With most of the group not yet having taken the plunge into installing a pharmacy robot, what are their plans?
The panel
John D'Arcy, Numark
Kiran Cheema, Allcures Pharmacy
Richard Dean, Dean and Smedley Ltd
CJ Patel, Dejure Ltd
Sanjay Patel, Aqua Pharmacy
Dave Thomas, LT Chemist
Mark Roylance, BD Rowa
Purpose of the panel
The group was brought together to consider the current use of robotics and automation and to identify the opportunities for increasing uptake and use in community pharmacy.
This was considered with a view to improving efficiencies and creating headroom in community pharmacy, as a means of delivering the best possible care to patients and making the best use of the skills of pharmacists and pharmacy teams.

Installing a robot into a community pharmacy is a significant investment. What's happening in and around pharmacy at the moment that might prompt more contractors to investigate automation as an option?
John D'Arcy: Things are already tough in pharmacy, but a service-based contract would need businesses to find capacity for more services in the future
The fact is, whichever way we look at it, it's getting tougher in pharmacy. Script volume has doubled in 10 years, there's a whole list of additional challenges and there's maybe more coming. Then there's all the bureaucracy now that comes with being more closely linked to primary healthcare. The game is more for less and something has to give.
The chances are that we are moving to a service-led contract, but then you just look at that and think, how actually are we going to weld additional roles on top of this already busy day job? Maybe, you would then look at automation to see what that could offer?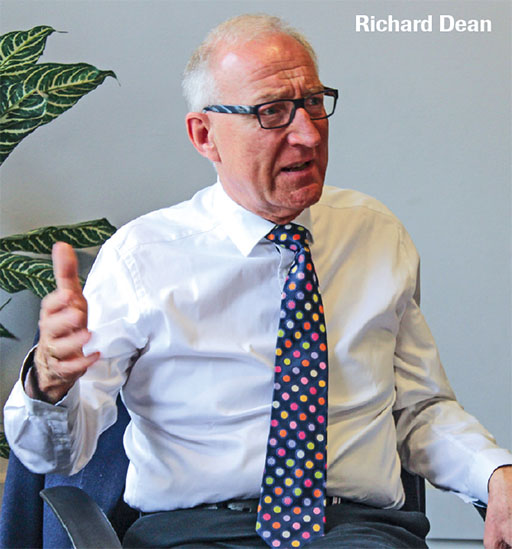 Richard Dean: We are currently having to ask serious questions about our businesses in this economic climate
I think the financial climate in pharmacy has deteriorated so fast in the last 12 months that we are having to ask very serious questions across the whole business. Certainly in England this is the case. It's about finding capacity: for example for MURs and NMS, where we might be leaving revenue on the table, and reviewing what do we do that's not profitable, such as MDS.
Richard Dean: The Falsified Medicines Directive (FMD) will bring new challenges for pharmacy teams when it comes in next February
I think what may end up being a game-changer for most people is FMD. This is a big, big change, that could add 30 seconds to the processing time for every item. Pharmacies will need to change their dispensing workflows when that arrives, and automation could help.
Mark Roylance: You may want to adapt your pharmacy business to respond to the many changes in the market
Pharmacy in the UK is very prescription focused at the moment, but how do you change that? How do you find space to do more services or to focus more on OTC? Increasingly, we're moving into the digital world, with talk of the likes of Amazon, and others. We believe that integrating our technology would support you to do that, improve your margin and allow you to operate in this more disruptive market.
Is the greater use of technological solutions such as pharmacy robots an inevitable trend for community pharmacy in the UK?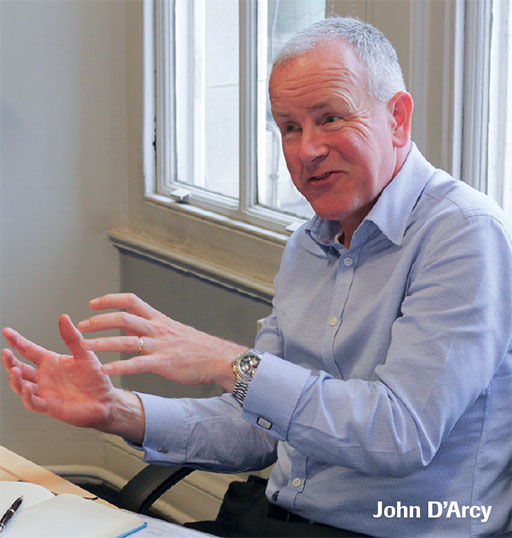 John D'Arcy: Should we worry that UK pharmacy is falling behind other countries in terms of automation?
One of the issues we have in the UK is whether we're going to get left behind in an increasingly digital world. I do think that's something we've got to think about.
As an example, Phoenix has businesses in 26 European countries, and I was in Serbia recently. The pharmacies I saw there are cutting edge. Of course, you can fit out a pharmacy in Serbia for a lot less than you can fit one out in the UK, but it is interesting.
Mark Roylance: The uptake of automation is higher in Europe compared to the UK
The considerations here are largely remuneration and staff costs. For example, in Denmark staff costs are high, and it is difficult to recruit staff. So the return on investment could be just a year for a Danish pharmacy, while that might be two or three years in the UK. In Italy, too, the tax model is very beneficial for pharmacies to introduce automation.
Is freeing up staff time for other roles away from the dispensary a positive driving factor for automation?
Sanjay Patel: We're a small team. I don't want to lose any people in my pharmacy.
Keeping my team together is really important. Say I had a robot in place. Would automation mean I could save on a staff member perhaps, or would I then be in danger of too thin a staffing level? Then I'm also thinking about what other services we could then do that were immediately available for me to generate more money? At the moment there is probably nothing much extra to what we do already. There's lots to think about.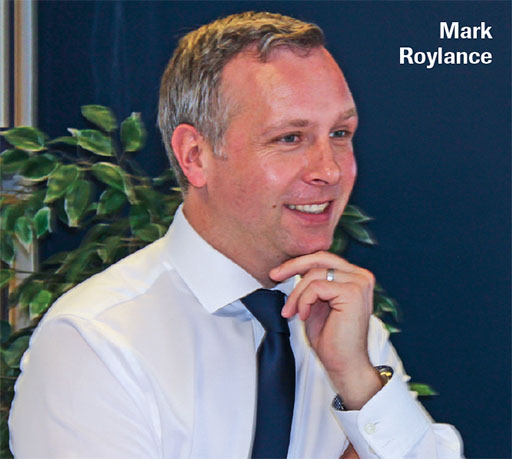 Mark Roylance: We believe that automation can help pharmacies to create headroom in their business
'Creating headroom' is quite a good catch-all title for what you might want to achieve for your pharmacy with automation. Do you cut staff? Do you re-divert staff to other roles? Do you do something completely different with your business?
I think that automation can be an enabler in a number of different ways, and it can allow you to create headroom for whatever you then want to do with that time.
Kiran Cheema: It's all about looking after staff and managing the process of change
We have a robot coming to manage blisters, and no doubt this will be a massive learning curve for us. It's always going to be about staff – looking after the staff and managing the process of change. More than anything we are concerned about ensuring seamlessness of the process.
Richard Dean: Getting used to workflow changes does take time
Where we've relocated and put in a robot, staff who've been years in the old environment find, suddenly, on day one, they've got to do things differently. They don't understand the robot at first and it's making funny beeping noises! It's not easy, particularly when our workload changed so much, because these were relocations to health centres.
Remodelling the workflow is tricky, but I don't think it took more than a week for staff to be pretty comfortable with that.
What questions should people be asking about automation?
Richard Dean: Will you make savings?
We're relatively new into robotics, and we've had two installed relatively recently. For us, again because they're in relocated pharmacies in health centres, we found it really hard to identify any savings yet by using them because the business has changed. The prescription numbers have gone up and there's more acute business. It's too early for us to judge yet on savings.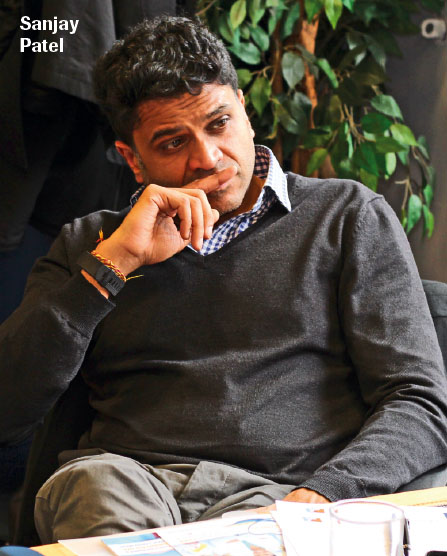 Sanjay Patel: What will it cost?
Let's say I was considering a robot, my first question will immediately be how much will it cost? Being clear on the ballpark figure might encourage me to look more closely at this.
Kiran Cheema: What is the ROI likely to be for my pharmacy?
When would a pharmacy be likely to see a return on investment from installing a robot?
Sanjay Patel: Will I have room in my pharmacy?
One question for me is in terms of available space. I know there are different sized machines in the market, but how do they fit into smaller pharmacies in terms of workflow? This is because my dispensary is fairly limited in size.
What's holding you back from automation?
Kiran Cheema: I think it could save time
I'd say as a starting point that I have reservations, but there are certainly things that are beneficial to pharmacies from automation. If it was operated efficiently then I think it could save time and I could start to be freed up to do other things. My staff don't make many errors, though, so I'm not going to buy a robot on the basis of errors.
Richard Dean: How do you know which product to choose?
We looked at robotics for years before we finally took the plunge. I chair the Community Pharmacy IT Group and we've often been asked for impartial advice about technology. My answer on that is to go and talk to one of your mates because, actually, they all do the job, but they all do it differently. It's really how you feel about the differences and the service they offer.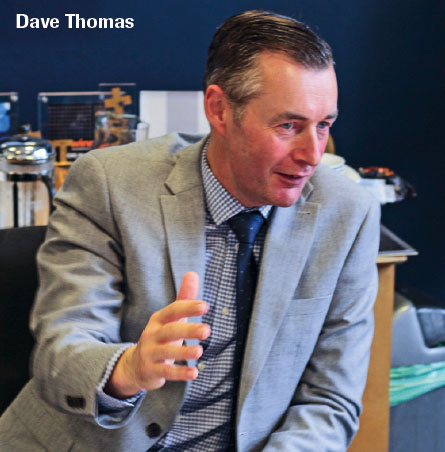 Dave Thomas: It's about looking at the business as a whole
For me, it's where is the break point when you decide it's actually worth the investment? It's not a simple decision about the robot, it's about looking at the whole business and where you can improve performance. A robot could be part of that discussion. Or I might consider outsourcing my repeat business instead.
Sanjay Patel: Is this the time to invest?
Is the cost of a pharmacy robot something I could justify? The message that I hear at the moment is to be careful: there could be more cuts round the corner, we don't know if we're going to survive, etc. I don't have a clear message from the government about pharmacy, and to invest in anything, whether that's a robot or any sort of addition to my business, doesn't make sense given the uncertainty around.
Kiran Cheema: I'm looking for results today, not tomorrow
A conversation around robotics, for me, is about where can I add value today, rather than futureproofing my business. At the moment it's all about whether or not can we keep the doors open. That's the main problem we're all facing.
What might the future bring?
Mark Roylance: Change can bring huge benefits to a sector
You can't have change for change's sake, but generally speaking other industries have embraced technology. The one that always springs to my mind is when banks introduced ATMs as a way of cutting back on branches and on staff. It was a cost cutting exercise. But can you now imagine a world without an ATM?
Sanjay Patel: A care-based contract could change things
In my pharmacy, I have a little bit of extra capacity for myself or the other pharmacist to do other services – though, quite frankly, there's not really much of those. I think you've got to look at what could be on the other side of the fence. Things look different and the minute that services start to become really fruitful, then you might be looking at things differently.
John D'Arcy: The pharmacy market remains uncertain
The problem will always be why would I make that investment when I don't get the return? And part of the problem, as always with this, is that you do not control your margin – the Department of Health does.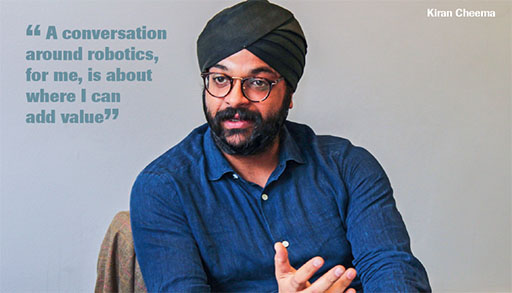 Recommendations from the panel
Key points to consider
If you are considering investing in automation, recommendations from the panel were:
Examine your business plan and priorities for the next few years to see if and when you need to create headroom
Think about how much you would be willing to spend on automation improvements and the return on investment you would want
Look to visit several working sites, to talk to staff in detail about the benefits and any hurdles, adaptations or changes required
Carefully consider the workflow changes you will need to put in place and how to manage the team through this change.