What needs to change for community pharmacy to develop more clinical roles?
P3 Business Group
What needs to change for community pharmacy to develop more clinical roles?
To get involved and share your suggestions for everyday pharmacy, contact: p3@1530.com
TRAINING RESOURCES WOULD IMPROVE OUTCOMES
I strongly support upskilling members of my team. I just wish that employers in community pharmacy were encouraged and supported to do this, in the same way that the NHS pays for this for health professional teams in secondary care. If we had these resources, we could ensure time is granted for CPD, or protected learning time, as are other essential breaks from formal work such as holidays, maternity and statutory sick pay. This would be much better for us, our patients and for every outcome I can think of.
Sid Dajani, Wainwrights Chemist, Bishopstoke
OUR ROLE HAS ALWAYS BEEN A CLINICAL ONE
All pharmacists are clinical. In the past two days alone I have diagnosed a Bell's palsy and helped a patient who was having a panic attack, at the s ame time as checking prescriptions, carrying out MURs, NMS and flu jabs, giving minor ailments advice, doing home visits for flu vaccinations and more. What's needed for all this is a well-trained and diverse team. But the problem now is that worries around the stability of funding will cause real dilemmas for contractors in finding the time and resources for the provision of training for the upskilling of staff.
Nick Kaye, Nick Kaye's Pharmacy, Newquay
ACKNOWLEDGE OUR CLINICAL ROLE
Yes, it's the primary purpose of our pharmacies to meet the needs of patients, whatever those are, so we would always try to make time for additional training. Pharmacy teams will need to free up time to improve clinical quality. However, against the current background of attrition, this is unlikely to happen until there is an acknowledgement of the value of this aspect of our service and better appreciation of the complexity of engineering change.
Peter Cattee, PCT Healthcare, Derbyshire
WE WANT TO SPEND MORE TIME WITH PATIENTS
My pharmacy team can always give more time to their patients, though time is often spent on other activities. Changing this can be addressed through mindset and process changes. Challenge the team about the value of the task they are performing, such as filing prescriptions versus speaking to patients. In terms of process, we should look to reduce the bureaucracy that community pharmacy faces, for example the increased time for processing electronic prescriptions.
Jay Patel, executive director, Day Lewis Pharmacy Group
CURRENT FUNDING DOES NOT SUPPORT CLINICAL ROLES
To me, the best part of community pharmacy is the relationship that you build with your patients, but the income comes from checking prescriptions back in the dispensary. Fifteen years on and I am still waiting for extended clinical roles that will cover my costs. Unfortunately, the answer is still "no" because of the way we are funded. The future of pharmacy is still in the dispensary and not with patient contact.
Gary Jones, Borth Pharmacy, Ceredigion
LACK OF OPPORTUNITY TO PUT SKILLS INTO PRACTICE
I have been encouraging my pharmacists to become more clinical for some time. The barriers I have found are initial inertia from some pharmacists, lack of suitable training available and a lack of opportunity to put these skills into practice. In reverse order, if the industry could succeed in gaining some opportunities, then pharmacists would train for these. Once many pharmacists changed their role, then others would follow.
Adrian Garner, Garners Pharmacy, Croydon
NO FUNDS FOR A TECHNICIAN ROLE
We often find ourselves unable to leave the production line for all but a few minutes – though that's never a problem. If we had an additional checking technician that would be perfect, but we can't afford one.
Coll Michaels, Calverton Pharmacy, Luton
Sponsored
Sponsored Education
Safely recommend the most effective laxative for every customer with constipation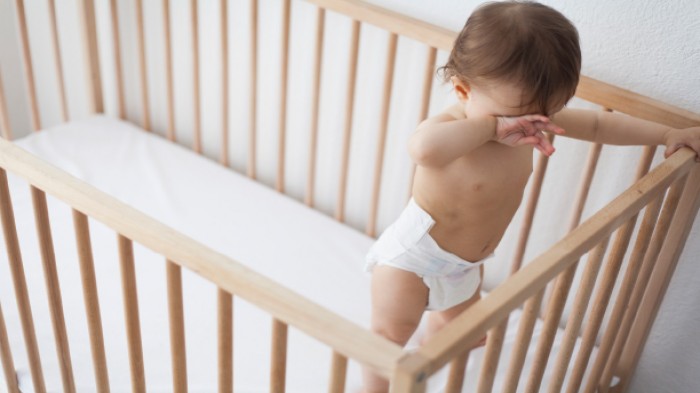 Sponsored Education
Prepare to advise parents and carers on appropriate management of their children's eczema.
Record my learning outcomes