What great things did your pharmacy team do last year?
P3 Business Group
What great things did your pharmacy team do last year?
With community pharmacy under pressure, it's the effectiveness of the pharmacy team that is going to make the difference. What have teams been doing that's above and beyond?
Here's what you said...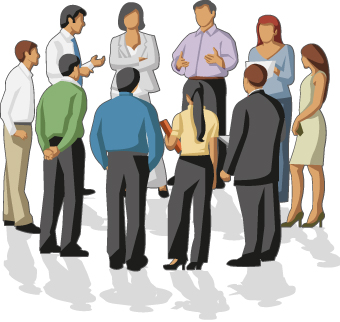 "WE WENT THE EXTRA MILE"
Here are some of the great things my team did in 2016:
My managers took a pay cut, and when I asked them to do more for less...they did
My team embraced technology, despite the challenges of going through a steep learning curve, as we develop our very own hub and spoke model
All our pharmacy teams hit 400 MURs. They always go the extra mile to help our patients. In 2016, my team was really great!
Mukesh Lad, Mr Pickford's Pharmacy Group, Leicester
"WE MADE A DIFFERENCE"
We saved lives and made a difference for the better for thousands of patients.
Sid Dajani, Wainwrights Chemist, Bishopstoke
"COMMUNITY FOCUS"
The team went above and beyond as always.
One interesting extra activity they organised was donating gift bags to the most needy at Christmas.
Nick Kaye, Newquay Pharmacy, Newquay
"WE GREW SERVICES"
These are two of the great things that our team at Day Lewis Pharmacy did last year:
We grew pharmacy services, particularly the New Medicine Service, by 50 per cent
We delivered patient-centred care through compassionate leadership.

Jay Patel, Day Lewis Pharmacy
"FLU VACCINATION SUCCESS"
The team at Calverton Pharmacy achieved over 600 flu vaccinations.
This was the result of a concerted patient engagement programme in-store.
Coll Michaels, Calverton Pharmacy, Luton
"FACING THE FUTURE HEAD-ON"
As an LPC, we helped community pharmacists think about their future and the personal control they have in a competitive and fast-changing world.
Being prepared for an adverse climate will increase pharmacies chances of survival.

Hemant Patel, North East London Local Pharmaceutical Committee
"GAINS AND LOSSES"
Our team had an eventful 2016. We underwent the process of a major refit with staircases being removed and two buildings knocked together. Then we rebranded and began adjusting to life as The Health Dispensary – establishing our values and how we want to impact on lives around and practise as we preach.
On a personal note, my dear mum passed away. She was a prominent character in Neath and was always popping by.
It's times like these when we can count our blessings if our team is like family. I look forward to building on that bond this year and spreading our message of health and happiness.
Ali Sparkes, The Health Dispensary, Neath
To get share your views with the P3 Business Group contact: p3@1530.com
Sponsored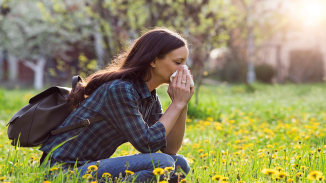 Sponsored Education
This module will improve your hay fever knowledge, helping you to understand its impact on sufferers and recommend the right products to ease symptoms
Sponsored Education
Safely recommend the most effective laxative for every customer with constipation
Record my learning outcomes