Grow private pharmacy services?
P3 Business Group
Grow private pharmacy services?
Can more be done to grow private pharmacy services?
To get involved and share your suggestions for everyday pharmacy, contact: p3@1530.com
 
Is there an opportunity for out of hours?
That's an interesting question – certainly travel clinics are a good way of building a private offering. Flu vaccination has been interesting, too, as patients seem happier to pay for convenience and them being in control, for example for later evening appointments and Saturday clinics. We could well develop services in the out-of-hours setting, as this is an area of growth and patients often struggle to get advice at weekends. However, the recent Lloyds pilot proves that it's not easy to get paid when the NHS is all free.
George Romanes, GLM Romanes, Duns
It depends on local demand
The trouble with private pharmacy services is that the uptake will be locally dependent. For example, I am sure they go well in Knightsbridge, but in Cornwall I'm not so sure. The only ones that will work, will need to be very specific to location. Pharmacy travel services can work in certain areas.
Nick Kaye, Nick Kaye's Pharmacy, Newquay
Only barrier is self-belief 
As community pharmacists become more clinical, this is an excellent opportunity to develop the range of private services. While NHS and public health services are unlikely to expand in the immediate future, the opportunity for private services is much greater. Some good examples include private PGDs, travel clinics and health screening. The only barrier to pharmacists undertaking more services is their own self-belief.
Jay Patel, Day Lewis Pharmacy
Think outside of the box
Think outside the box to drive your pharmacy business forward. Remuneration is decreasing, but there are still ways you can improve your pharmacy business.
Al Patel, Lee Pharmacy, London
It requires a leap of faith
We think that the key to this is public awareness, which is linked to publicity and marketing. All in all, any of these needs upfront investment – generally in staff – and something of a leap of faith. But there is little or no capacity in the present business model to take people out of the NHS part of the business to be able to provide an efficient service if there were to be strong demand. Market analysis may help to identify the services that the public would like to see being offered by pharmacy. In return, this may give confidence to provide and adequately staff for the new offering.
Peter Cattee, PCT Healthcare
For services not available through the NHS
I have failed in every PGD I have done so far, except for travel medication – that is not available on the NHS. Realistically, private services will only work nationally when the service is not available on the NHS. Of course, there are some local affluent areas where pharmacy may prosper by providing private care based purely on convenience rather than need.
Gary Jones, Borth Pharmacy, Borth
Showcasing the potential of community pharmacy
We need others to start showcasing our skills, kick-start much more commissioning involving community pharmacy, get more national clinical services such as common ailment services, and with the simple stroke of a Department of Health pen, you'd then not only utilise our potential, but also improve patient care and save NHS resources. But for now our pens are dipped in the green ink of frustration because of procrastination, naivety and ignorance from the powers that be.
Sultan "Sid" Dajani, Wainwrights Chemist, Bishopstoke
Sponsored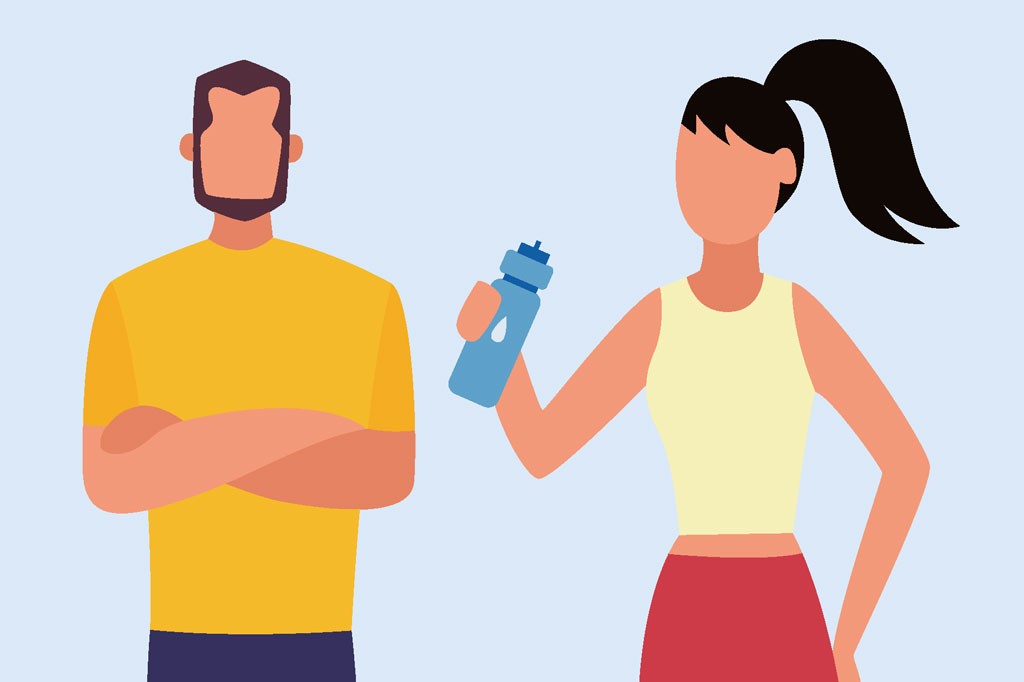 Sponsored Education
Understand the important role oral rehydration products play in helping prevent dehydration after illness
Sponsored Education
With research suggesting a possible link between COVID-19 and EPs, make sure you're confident discussing EPs and their treatment with customers
Record my learning outcomes