OTC
First aid saves lives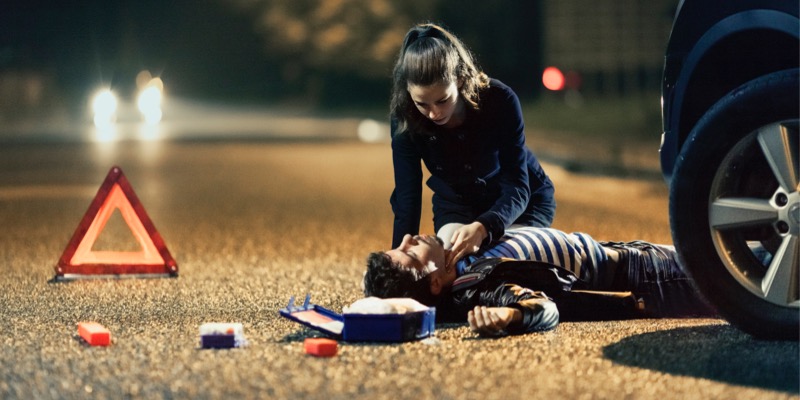 Having the training and equipment to carry out first aid can save lives and prevent minor injuries becoming serious. As well as helping customers deal with minor injuries, you are responsible for ensuring that your employees receive immediate attention if they are injured or taken ill at work. Sarah Purcell looks at the latest developments in first aid
First aid is still a prime category for pharmacy, taking 7 per cent of the GSL medicines sector, according to Numark data. "Pharmacy's USP is the availability of advice and one to one support from healthcare professionals without the need to make an appointment. Customers often come to pharmacy with minor ailments in search of a product for a bruise, graze, muscle or joint ailment. Having a range of products suitable for their needs and someone on hand to offer support will go a long way with your customers," says Numark's pharmacy services manager Lucy Morris. "Consider going the extra mile. Offer to show them how to use a bandage they might be purchasing, talk them through the contents of a first aid kit, or even consider holding a first aid training event within your pharmacy. This helps them to understand the expertise available within the pharmacy."
Jason Bland, director of Stockwood Consulting, which provides first aid training for workplaces, says: "With more people directed to pharmacies there will be more chance of pharmacy staff being presented with a first aid issue to deal with. Pharmacies are getting more involved with various other extended services such as flu vaccination, where there is a potential risk of someone having a life threating anaphylactic reaction. Knowing how to deal with this is essential."
A workplace that doesn't need a first aider should still appoint someone to take charge of first aid
Terry Reid, Alphega member and owner of Reid's pharmacy in Edmonton, London, says: "First aid has always been an important category for community pharmacies, as we are normally the first port of call when the public require immediate access to a health professional."
First aid at work
The Health & Safety (First Aid) Regulations 1981 require all workplaces to provide appropriate and adequate first aid equipment, facilities and people to ensure employees can be given immediate help if injured or taken ill at work, says HSE. What is 'adequate and appropriate' depends on the nature of the individual workplace and every employer should carry out an assessment to find out what is needed. Employers should consider the following points, according to HSE regulations:
Nature of the work and workplace hazards/risks
Nature of the workforce
Organisation's history of accidents
Size of organisation
Needs of travelling, remote and lone workers
Work patterns
Distribution of workforce
Remoteness of site from emergency medical services
Employees working on shared or multi-occupied sites
Annual leave and other absences of first-aiders or appointed persons
First aid provision for non-employees.
"Think about whether you get people visiting your workplace. Whilst current first aid regulations mean you don't need to provide treatment to visitors, if you work in an organisation that has a lot of visitors, then it is advised that you are able to treat them on site. Pharmacy is an example of this," says Jason Bland.
As a minimum, first aid provision should include:
A suitably stocked first aid kit
An appointed person to take charge of first aid arrangements
Information for employees about first aid arrangements.
HSE recommends a company with five to 50 employees should have at least one first aid trained person. For low risk workplaces with 25-50 people, there should be at least one first aider who holds an Emergency First Aid at Work certificate.
A workplace that doesn't need a trained first aider should still appoint someone to take charge of first aid. The appointed person needs to take charge of first aid equipment, facilities and calling emergency services if required. "The minimum first aid training recommended by the HSE is the one-day Emergency First Aid at Work course. This course is regulated and certificated by awarding bodies and follows a national syllabus," says Jason Bland.
If a workplace assessment finds a trained first aider is necessary, such as in a pharmacy, the training may be either: First Aid at Work (FAW), Emergency First Aid at Work (EFAW) or another type of first aid training to meet the needs of the workplace.
The HSE strongly recommends that all workplace first aiders have annual refresher training. To find out more about choosing a first aid trainer, see HSE's information sheet Selecting a first aid training provider; a guide for employers
Changes to workplace first aid kits
The British Standard Institution (BSI) has updated its British Standard for workplace first aid kits (BS8599-1:2011), with a new standard published in January 2019 (BS8599-1:2019). There are currently four sizes of kit available – small, medium, large and travel size. The new kits have been added to supplement workplace kits – a Personal Issue kit and a Critical Injury pack. The Personal Issue kit is for lone workers, employed in work activities away from the workplace such as security, cleaning and maintenance employees.
The Critical Injury pack has been introduced after the European Resuscitation Council recommended the supply of tourniquets and haemostatic dressings in high risk situations. Severe blood loss is the cause of up to 40 per cent of all trauma related deaths, around 5,000 a year in England and Wales alone. "Around the world, trauma is one of the leading causes of death and disability. Response times, and the speed of initial treatment for severe blood loss wounds are critical to increase the chances of saving life and limbs. UK ambulance services are only targeted on reaching a casualty within eight minutes. This leaves a significant gap in care for such serious injuries which cannot be dealt with through the contents of a standard first aid kit," explains Ben Ludzker MD of Kays Medical and chair of the British Healthcare Trades Association (FAME section). The rationale is that making advanced wound care products available to first aiders and lay people could help buy time while victims are waiting for an ambulance. The key components of the new pack are trauma bandages, haemostatic dressings and haemorrhage control tourniquets to stem severe bleeding fast.
The existing workplace first aid kits have been updated too. The number of tape rolls has been increased in the medium and large kits and the number of medium dressings has been reduced and the number of large dressings increased. The travel first aid kit has been renamed Travel and Motoring kit, and components amended to conform with BS for motor first aid kits (BS8599-2:2014).
The old standard kits are being phased out over a 12-month period. "There is no need for pharmacies to discard or return their existing first aid kits, however the previous standard is being phased out through 2019. Provided the pharmacy has carried out a needs assessment and the first aid kit they have meets those requirements, the pharmacy does not need to do anything. However, it would be recommended that a kit meeting the new standard is purchased the next time the pharmacy requires a new kit," advises Ben Ludzker. "There is no compulsory or legal obligation for any business, including pharmacies, to switch to the new standard. The first aid provision in the workplace should be considered via a needs assessment and suitable first aid kits purchased which suits those needs."
Potential growth area
Supplying first aid kits and replenishing the contents of first aid kits for local businesses is a potential growth area for pharmacies. "Ensuring local businesses have access to high quality first aid kits and associated products is essential. A pharmacy is a local and convenient source of obtaining such products. If pharmacies were to stock both complete first aid kits and offer refill kits, this would ensure that local businesses have immediate access to products when required," says Ben Ludzker.
At St John Ambulance, clinical lead Alan Weir agrees. "Pharmacies could definitely get involved in supplying first aid kits to local businesses. It's an ideal opportunity for them to engage with nearby shops and businesses, as well as encouraging people to seek advice from their local pharmacy."
First aid kits for customers
As with the workplace, it's important for your customers to have a first aid kit to hand at home or on the go, so they can deal with accidents or injuries quickly and efficiently. "It is important that first aid kits are checked regularly and that everything is within date," says Lucy Morris. Here's what to recommend for some typical pharmacy customers.
Family with young children

Elderly couple living at home

Active person who plays sports

Plasters
Gauze
Dry dressings
Gauze
Foil blanket
Cold and heat spray or rub
Adhesive first aid tape
Adhesive first aid dressings in variety of sizes
Adhesive first aid tape
Instant ice pack
Plasters
Gauze
Instant ice pack
Elasticated bandage wrap
Elasticated bandage wrap
Antiseptic and antibacterial
Adhesive first aid tape
Instant ice pack
Antiseptic and antibacterial
Saline sachets for wound irrigation
Saline sachets for wound irrigation
Topical corticosteroid cream
Crepe bandages
Support bandages
Topical corticosteroid cream
Thermometer
Thermometer
Tweezers
Antiseptic and antibacterial
Saline sachets for wound irrigation
Tweezers
Scissors
Scissors
Alcohol-free cleansing wipes
Topical corticosteroid cream
Thermometer
Oral rehydration salts
Alcohol-free cleansing wipes
Insect bite/stings cream or spray
Painkillers
Tweezers
Scissors
Skin rash cream
Insect bite/stings cream or spray
Antihistamine cream or tablets
Eye wash
Alcohol-free cleansing wipes
Insect bite/stings cream or spray
Oral analgesic liquid for children
Antihistamine cream or tablets
Painkillers, including topical
Antihistamine cream or tablets
Eye wash
Eye wash
Improve your first aid category
Cathy Crossthwaite, marketing co-ordinator at Numark, has this advice: "Make use of your leading brands. Customers use visual cues from leading brands to help navigate your pharmacy, even if the brand isn't their choice. Have a range to suit multiple needs and consider including subcategories which other retailers may not supply, such as micropore tape, crepe bandages and steri strips." She recommends taking a regime approach when organising your display. "Think about the various stages in cleansing and protecting the wound and incorporate into the design of your fixture. For example, begin with cleansing agents and wipes, followed by antiseptics and finishing with a variety of plasters, larger dressings and bandages."
Terry Reid says: "Recognise the potential situations that may be faced by different customers groups, which may include understanding the different risks that occur with changes of season. It's also helpful to know your local area, for example, is there a sports centre nearby? And remember that demand for first aid increases when there's a high profile sporting activity taking place."
Lila Thakerar

Shaftesbury Pharmacy

Harrow

Mital Thakrar

Well Pharmacy

Birmingham

Murtada Hassan

Well Pharmacy

Consett

"This is a really important category for us, and for many customers it's the main reason for them coming into a pharmacy. People self-treat much more for minor injuries now as there has been so much publicity about 'talk to your pharmacist'. Popular products for us include Savlon and Germolene, though we do sell a lot more generics these days and sterile dressing packs are now far more popular. It's an expanding category, and as long as we can price competitively it will continue to grow."
"Pharmacists and pharmacy teams can provide important advice about injuries. Customers regularly come in for cuts, grazes, bites and muscular injuries. Popular products include plasters, antiseptic creams and wipes and painkillers. For muscular injuries anti-inflammatory topical gels or heat rubs are popular. Display units need to have information and provide the correct range of products i.e. not just one size or type of plaster. There is also added value in having ready-made first aid boxes which customers can buy."

"First aid delivers a great revenue. Customer queries tend to be about minor cuts or burns, or falls. Popular brands include Elastoplast, Melolin dressings, Nexus steri strips and antiseptics such as Germolene, Savlon and Sudocrem. We also have our own brand of first aid products. Trends I have noticed include customers planning a trip abroad stocking up on first aid essentials. There are opportunities to grow this category in terms of adding new products that are being advertised, such as Elastoplast Spray Plaster."
Sponsored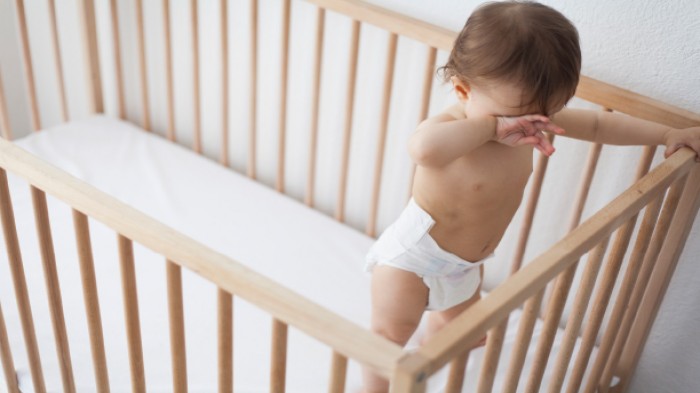 Sponsored Education
Prepare to advise parents and carers on appropriate management of their children's eczema.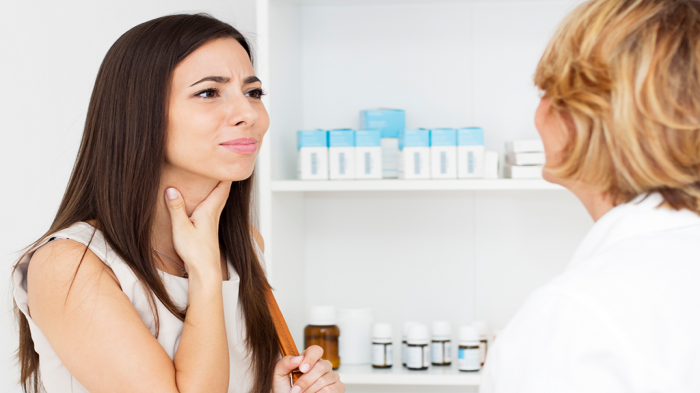 Sponsored Education
This module will help you to understand and educate customers about the risks of antibiotic resistance, and recommend products to help them effectively manage their sore throat symptoms.
Record my learning outcomes