It's the least wonderful time of the year... for eyes
OTC
It's the least wonderful time of the year... for eyes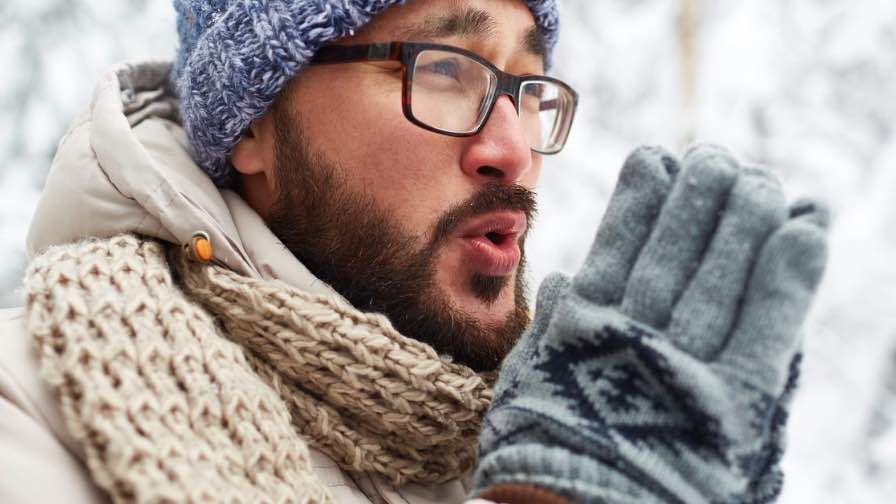 The 'Eye Q' report, commissioned by Eye Health UK and the Thomas Pocklington Trust to mark National Eye Health Week in September, found that just one in four people consider routine eye tests to be important for maintaining good eye health, and that more than 17.5 million people in the UK haven't had an eye test in the last two years.
Eye tests are essential in picking up long-term eye problems such as cataracts, glaucoma and age-related macular degeneration. The Eye Q report found that 77 per cent of people have suffered poor eye health in the last 12 months, while more than half say their daily lives have been disrupted by the quality of their vision – affecting their ability to do, or enjoy, daily activities such as household chores, reading and driving.
"Looking after your eyes is just as important as looking after the rest of your body," says Mike Bell, head of public affairs and campaigns at the Thomas Pocklington Trust, a national charity that supports blind and partially sighted people. "Regular eye health checks can help prevent or limit the damage done by many eye conditions," he says. "They can also help identify the signs of other health conditions like diabetes or high blood pressure. The message is clear – get regular eye health checks and never ignore changes in your vision."
Safety on the road
Good vision is vital for safe driving, especially in the winter months. "Unfortunately, many serious driving accidents occur in the winter, when driving conditions are worse and visibility may be reduced," says Farah Topia, clinical advisor at the Association of Optometrists. "If someone is finding driving conditions hard to manage or would like some general advice on driving in difficult conditions, optometrists are trained to make sure that vision is corrected to the highest possible standard."
The College of Optometrists launched a public awareness campaign in November last year to help drivers understand the importance of good vision while driving and the role of an optometrist in addressing any issues. A survey by the College revealed that most people don't wear their prescribed distance glasses or contact lenses because they have either forgotten them, find them uncomfortable or simply don't want to admit they need to wear glasses.
"If people have cataracts, glare from the winter sun or oncoming headlights can be difficult to deal with"
As part of its campaign, the College created five short videos showing what it is like to drive with five different eye conditions – presbyopia, myopia, glaucoma, cataract and age-related macular degeneration. The videos can be accessed via the organisation's YouTube channel.
In December last year, the Association of Optometrists warned motorists about the dangers of driving in storms, flooding, heavy rain, snow, black ice and darkness. The Association's research had found that most optometrists see patients whose vision falls below the legal standard, and half say the public are unaware of the dangers of driving with poor vision.
Tina Patel, optician at Feel Good Contacts, says that certain vision problems may be a particular hindrance to driving in the winter months. "If people have cataracts, glare from the winter sun or oncoming headlights can be difficult to deal with," she says. "People with astigmatism struggle to drive at night due to the glare from street lights and bright modern headlights, which can cause blurry vision. However, having astigmatism doesn't mean you can't drive at night. As long as you wear corrective eyewear for astigmatism, such as toric contact lenses, it can usually help correct the problem."

Winter driving advice
The Association of Optometrists recommends these six cold weather driving tips:
Have a sight test. At least every two years, or more often if an optometrist recommends it. This is the best way to identify if vision has changed and if an updated prescription is required
Keep the windscreen and headlights clean. Road visibility is affected by the transparency of the windscreen as well as the brightness and range of headlights - if these are dirty, both can obstruct the driver's view
Wear the right eyewear. Low-lying sun in the winter can cause glare and make it difficult to drive. If someone is finding it hard to see when driving, they should speak to their optometrist. They may be advised to use prescription sunglasses in the daytime, as well as certain lens types and coatings designed for driving
Look away from headlights. Looking directly at oncoming headlights can leave drivers dazzled for up to five seconds
Don't be a drowsy driver. Driver fatigue may be a contributing factor in up to 20 per cent of all UK road accidents. Drivers should make sure they are rested when driving and try to avoid driving between midnight and 6am
Dim the dashboard. A bright dashboard will hinder vision, so use the dimmer switch, if there is one.
Dry eyes on the rise
Dry eyes may affect some people's driving ability in the winter months. A research poll by eye care brand Rohto revealed that almost six out of 10 adults now suffer from dry eye, a condition that can cause eye irritation, fatigue and discomfort. Yet over 50 per cent of people have no idea what dry eye is, despite everyday environmental factors, pollution, hormones and screen time playing significant roles in its development. Around 20 per cent of people with dry eye develop severe dry eye disease, affecting night vision, driving and reading.
"Dry eye can worsen in the winter months, when we are exposed to lower humidity, colder temperatures, wind and indoor central heating," says Masara Laginaf, consultant ophthalmic surgeon at OCL Vision in London. "These triggers can cause symptoms of gritty, itchy, red, burning and watery eyes. Antihistamines frequently found in flu medicine can exacerbate dry eyes, and patients may need to use lubricating eye drops more often while taking this medication. If they wear contact lenses and experience dry eye symptoms, ensure they wear them for no more than 12 hours per day, use preservative-free artificial tears to lubricate the eyes and have regular rest days from contact lens wear."
Optometrist Francesca Marchetti says: "Most dry eye products only hydrate and fail to restore and aid protection. I often recommend Rohto Dry Aid, which mimics the properties of the natural tear film."
Rohto Dry Aid uses Tearshield technology, which is designed to provide soothing relief for up to 12 hours and is non-blurry. Its formulation delivers eight-in-one treatment, helping to relieve dryness, soreness, itchiness, irritation, burning, grittiness, stinging and tiredness.
"There are upwards of 100 examples of ocular lubricating drops, gels or ointments on the market," says Max Halford, "but less than 10 per cent of these are designed for evaporative dry eye"
Théa Pharmaceuticals launched its latest dry-eye product, Zaspray, in March this year, for people with dry eyes caused by allergies. This three-in-one sterile spray contains 0.2% hyaluronic acid to keep the ocular eye surface lubricated, hydrated and protected to improve tear film stability. It also includes 4.5% Per-Lip complex, which contains liposomes to ease irritation and discomfort, and perilla seed, a natural plant extract with antioxidant properties.
"There's nothing worse than having itchy, irritated eyes that get in the way of everyday life," says Dr Matthew Olsen, head of UK marketing at Théa Pharmaceuticals. "As we build on our commitment to raising awareness of the importance of looking after our eyes, we are pleased to add Zaspray to complement our existing portfolio of dry eye products. Its spray mechanism makes it easy to use and convenient."
Max Halford, clinical lead at the Association of British Dispensing Opticians, says that pharmacy teams are well-placed to give advice on dry eye products, but it's important that an optometrist establishes the cause first, so that the right product is being used.
There are two main types of dry eye syndrome: aqueous deficiency, where there isn't enough tear production, and evaporative dry eye – this is caused by a deficient tear film lipid layer, which increases tear evaporation. Evaporative dry eye is caused by meibomian gland dysfunction, which occurs in over 85 per cent of dry eye disease.
"There are upwards of 100 examples of ocular lubricating drops, gels or ointments on the market," says Max Halford, "but less than 10 per cent of these are designed for evaporative dry eye. For evaporative dry eye, lipid-based supplements and lubricants can be purchased as liposomal sprays. These contain mineral oils and/or phospholipids, fatty acids or triglycerides and are made as emulsions, allowing the oil and water to mix. For aqueous-deficient dry eye, osmolarity-balanced artificial tears are recommended."
Other management approaches for dry eye involve reducing inflammation on the eye's surface. "Simple measures like lid hygiene or massage, heated eye mask or flannel application, artificial tears or lubricating eye drops and omega or flaxseed oil supplements are usually sufficient to alleviate symptoms for the majority of patients," says Ms Laginaf. "But in moderate to severe dry eye, courses of topical steroid may be prescribed by an ophthalmologist."
Red flags for urgent referral
The Eye Q report revealed a lack of awareness of 'reg flag' symptoms linked to sight-threatening eye conditions. Only one in five people would seek same-day medical attention if they suddenly saw lots of flashes and floaters in their vision, which can be a sign of retinal detachment, and fewer than half would take urgent action if they saw a shadow, veil or curtain over their vision.
"Symptoms that warrant attention include persistent blurring of vision, significant discomfort or pain and light sensitivity," says consultant ophthalmic surgeon Masara Laginaf. "If the symptoms are impacting daily quality of life, occupation or driving, it is even more important to have the condition fully assessed and treated. If someone has a sudden onset of painful red eye, it is worth seeking urgent attention via NHS 111 or the local emergency eye service."
Views of the P3pharmacy category panel

"Dry eye is probably the most common concern, with increased use of screens and air conditioning. Common eye infections such as conjunctivitis are next, followed by runny eyes and whether they need to be worried about pain behind the eye. We sell mostly generics, especially for chloramphenicol, but Blephaclean eye wipes are a good seller, as are Optase heat masks for dry eyes. Put all your eye health products together in one area to make it easier for your customers to navigate."
Lindsey Fairbrother, Goodlife Pharmacy, Hatton, Derbyshire
"We stock a big range of eye health products. We get asked frequently about drops for tired or dry eyes, eye health supplements and eye infections and whether antibiotics drops are needed. Dry eye demand increases in winter. Popular brands include Optrex, Hylo and Day Lewis' Vizulize brand, Naturesplus eye health vitamins and Blephaclean too – we also stock wipes. We keep all the eye health products together, but where eyes are involved, customers usually want to speak to the pharmacist."
Sarina Mughal, Day Lewis Pharmacy, Knightsbridge
"We have a lot of patients with vision problems, so this is an important area, and it has become more so recently as optometrists are working with us to get OTC eye care to the right patients. People are more worried about the effects of Covid on their eyes. I'm finding that we are seeing more dry eye cases since the pandemic. Hylo Forte is one of our most dispensed products. Display eye health products in a well-lit area and, where appropriate, differentiate between them – eg rating products for severity of eye dryness, etc."
Marisa Maciborka, Well Pharmacy, Hirwaun