Older care
No time to wait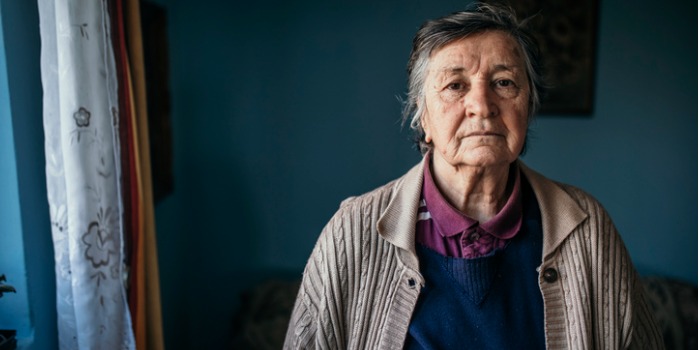 Health is the most common reason for people aged 50-plus to be out of work, and musculoskeletal disorders cause the highest number of years spent in poor health for this age group, according to the Centre for Ageing Better.
The pandemic has further impacted older people's health and wellbeing, says Caroline Abrahams, charity director at Age UK. "The pandemic has created a step change in the use of digital forms of communication in general practice, which is working well for some, but by no means all. This is where local pharmacists can help. As well as advising on common ailments, aids and medications, they can also help people access the right services at the right time, helping to spot any concerns early and addressing them."
At Alphega, Vinay Patel, pharmacy services and contract pharmacist, agrees: "The lack of face to face contact and ongoing monitoring of long term conditions has had a negative impact. The pandemic has forced these patients to stay indoors and led them to lead more sedentary lives. Pharmacy teams must endeavour to re-engage with older patients by actively promoting uptake of NHS services and encouraging them to better engage with their conditions."
Waiting in pain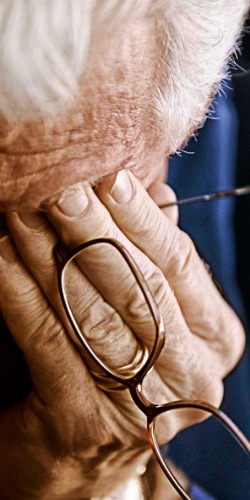 The pandemic has resulted in NHS waiting lists of 5.6m, with record numbers of over 65s waiting over a year for surgery. Some 71 per cent of these people are in pain while they wait, according to Independent Age's Patiently Waiting report, with 52 per cent of over 50s waiting for surgery in daily pain. The report found that 36 per cent of over 65s had been waiting more than a year for planned surgery.
"Delays to treatment are leading to people physically deteriorating as they wait," says Morgan Vine, head of policy and influencing at Independent Age. "We would like to see patients get more tailored advice on how to manage pain at home as part of a care management plan during their wait. More people need to be referred to services like physiotherapy, which can help them manage their pain and keep their independence. We would also like to see more signposting to local and national services that can help those experiencing pain. By providing direct advice on how older patients can stay fit, pharmacists can help reduce the risk of physical deterioration for older people as they wait."
Older people interviewed for the report said how uncertainty, poor communications and lack of support had made their lives "excruciating" and "intolerable". Some 47 per cent said they had been offered no help with managing their condition or the related pain while they waited, and 24 per cent wanted more information on pain management.
We would like to see patients get more tailored advice on how to manage pain at home as part of a care management plan
Independent Age recommends steps to reduce the backlog and improve quality of life for people while they wait, including for the NHS to implement a personalised care and management plan for everyone waiting six months-plus (petition at e-activist.com/page/90516/petition/1). It also wants the Government to fund surgical hubs in local areas targeting high volume procedures such as hip and knee replacements.
The State of Care report
The Care Quality Commission (CQC) State of Care report looks at the impact of the pandemic on those who use health and social care services. Many have struggled to get the care they need, and some have not sought care and treatment at all. Those with learning difficulties have faced increased challenges, while the need for mental health care has increased in all age groups.
The pandemic has taken its toll on older people, with 25 per cent living with more physical pain since it started, 22 per cent finding it harder to remember things and 17 per cent saying they are less steady on their feet.
Pharmacists can help people understand why waning immunity is a risk both to them and others around them
"Our research found that last year immobility, deconditioning and an inability to grieve as normal were leaving deep physical and emotional scars on a significant proportion of our older people," says Ms Abrahams. "It's too soon to know for certain how many older people can 'bounce back' – and they are going to need all the help they can get. The implications are clear: Government must give our physical and mental health and social care services enough additional resources to meet older people's increased, pandemic-related needs. Pharmacists embedded in their communities are in a great position to provide tailored support to help older people stay as well as possible. They can help to identify and offer support to older people who are living with frailty, who are at risk of malnutrition or falling, or who may be socially isolated or lonely."
Ms Abrahams backs the report's key finding of a need for more collaboration and integration across adult social care services. "We support the CQC's recommendations to bring more stability to the social care system, especially their focus on the importance of professionalising the care workforce. We also agree about the potential of real collaboration across health and care to help ensure older and disabled people get the support they need."
Even before the Government's escalation of the issue, Age UK was urging older people to protect their health this winter by having both Covid-19 booster and flu jabs. "Our advice to older people is that if you only do one thing to protect your health, please do take up the offer of a Covid booster and a flu jab. We need to work harder to ensure that every older person understands the benefits of these vaccinations and make it easy for them to obtain them in their local areas," says Ms Abrahams. "Pharmacists can help people understand why waning immunity is a risk both to them and others around them, as well as how to book and receive a jab somewhere locally."
LGBT+ needs highlighted
Evidence suggests there are health inequalities between older LGBT+ people and the rest of the population. Non-heterosexual men aged 50-plus have lower life satisfaction and are more likely to have attempted suicide, while non-heterosexual women aged 50-plus are more likely to smoke, according to Age UK research. The charity also found that older LGBT+ people have worse experiences of accessing healthcare than their peers. A recent Government survey found that 16 per cent had had a negative experience.
"Poor experiences of health services can lead to people delaying treatment and, in turn, lead to worse health outcomes," says Ms Abrahams. "Healthcare services have a duty to provide care that's fair and equal. But if you've faced discrimination or poor treatment in the past, it's understandable to worry it could happen again. While it's not possible to generalise the needs of all older LGBT+ people, understanding individuals' needs and histories and what that might mean for their health and care is key to delivering true personalised care."
Physical inactivity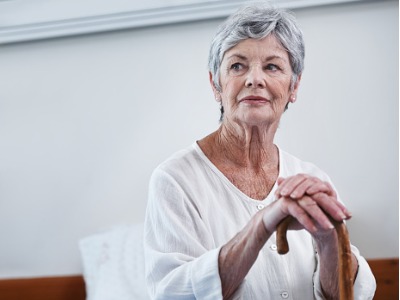 Physical inactivity is a leading risk factor for poor health and disability in later life. A new report by the Centre for Ageing Better, which looked at physical inactivity among 50 to 70-year-olds found there were complex practical, psychological, and emotional barriers that prevented people from taking part. Almost one in four people aged 50 to 70 do less than 30 minutes of physical activity a week.
"The key psychological barriers include identity – people see themselves as 'sporty' or as someone who doesn't do physical activity – and a lack of confidence, often linked to leisure and fitness spaces, which participants perceived were not for 'people like them'. Practical barriers include lack of peer or family support; cost and availability of facilities; the impact of long term conditions, and caring responsibilities," says Luke Price, senior programme manager for Healthy Ageing at the Centre for Ageing Better.
"If appropriate training and support was available for pharmacy staff then they could advise people on what physical activity might suit them, encourage customers to speak to their GP if they have health concerns, and emphasise that the benefits of appropriate physical activity can outweigh the risks for people with various long term conditions. Pharmacy staff could also signpost people to affordable opportunities in their area."
Improve your older people's category
"Ensuring customers are aware of all the options available to them, and the clinical backing for each, will ensure they are able to make an informed decision," says Elizabeth Hughes-Gapper, product manager for GOPO joint health. "Some supplements may take up to three months to achieve maximum benefits, which customers ought to be aware of on purchase."
"Because of the physical size of products, many pharmacies partner with a catalogue or online supplier to provide mobility products," says Numark OTC business development executive Cathy Crossthwaite. "You don't want this offering to be missed by potential customers, so ensure PoS is prominently positioned on the counter. Pharmacies often keep a selection of walking sticks, pill boxes and handling aids, but these can get lost in the pharmacy, so try to ensure a clear category range if you're going to include these products. If you don't have enough to create a category, consider using clip strips or hanging units near other relevant categories such as bladder weakness or pain management."
"Stock a relatively narrow range of commonly requested products (e.g. multi-compartment compliance aids, pill cutters, BP monitors). In addition, offer patients an opportunity to order specific items such as mobility aids," says Alphega's Vinay Patel.
Market prospects
"As we continue to enjoy longer life expectancies, the ageing and mobility sector is likely to increase. One third of over-45s are thought to have sought treatment for osteoarthritis, which increases in prevalence with age," says Elizabeth Hughes-Gapper, product manager for GOPO joint health. "The pandemic has also affected the activity levels of many older customers."
Ms Hughes-Gapper points to the recent updated guidance by NICE on the use of analgesics for chronic pain. "Pharmacists should therefore be mindful to recommend more holistic and sustainable measures for relief of joint pain and stiffness, helping to get customers moving. Pharmacists can help customers by recommending lifestyle changes, such as increased activity. The inclusion of clinically supported supplements can help provide long term support for joints."
At Numark, OTC business development executive Cathy Crossthwaite says: "With the struggles of lockdown, customers may have turned to self care, using products to monitor their own health, such as BP monitors and oximeters. Products like these help open up conversations with customers about their health management and support options through their local pharmacy." Ms Crossthwaite says bladder weakness is a key sector of the older health market, holding around 3 per cent of pharmacy space.
Vinay Patel at Alphega says vitamins and immune building supplements for older customers have seen increased sales. "Self-fill multi-compartment compliance aids and monitoring devices are also doing well," he adds. "Patients seem to be taking it upon themselves to help manage and monitor their long term conditions."
• GOPO Joint Health has collaborated with NHS-backed fitness initiative Move it or Lose it to provide older people with safe and supportive environments for exercise. "Pharmacist recommendations of such incentives can benefit the wellbeing of older customers," says Ms Hughes-Gapper. New to the GOPO range is Joint Health Plus Ginger, with ginger extract to help reduce morning stiffness and support muscle function.
Views of the P3pharmacy category panel
"As a village pharmacy covering a large area, we are THE destination for most of our elderly community. We don't have space to carry mobility aids, apart from sticks, but we make sure customers know we can help by placing special orders. We deliver throughout the week. Voltarol gel is popular, as is our TENA range. We make sure we recommend a vitamin D supplement, often from our Valupak range, as more expensive alternatives offer no extra value. Requests for delivery have increased during self-isolation, as have requests for private consultations to "not bother the doctor".
Gareth Evans, Wansford Pharmacy, Peterborogh
"Living among an ageing population, this will always be an important category. Patient needs are varied. I would say most common queries concern joint pain and prevention. Popular products include anti-inflammatory gels, glucosamine and multivitamins. I've noticed increased demand for incontinence products, whether from patients bed bound post-surgery or for those that struggle to get to the toilet on time. Stock a good range of incontinence products and be sure to cover males and females. Discount vouchers may increase sales as they can be quite pricey in the long term."
Ellis Nugent, Well Pharmacy, Llantwit Major, South Wales
"This is an important category in our store, though not an especially popular one. Joint care is the main issue that our customers want our help with. They want to find out what products are available to relieve joint pain and improve their mobility. Voltarol gel is popular, also Fisiocrem cream and Puressentiel muscle and joints gel. We find there are more customers asking for joint pain relief during the winter months, perhaps because it's colder? Keep your older people's health products at the front of your store, where customers can easily see them."
Sarina Mughal, Day Lewis, Knightsbridge
Sponsored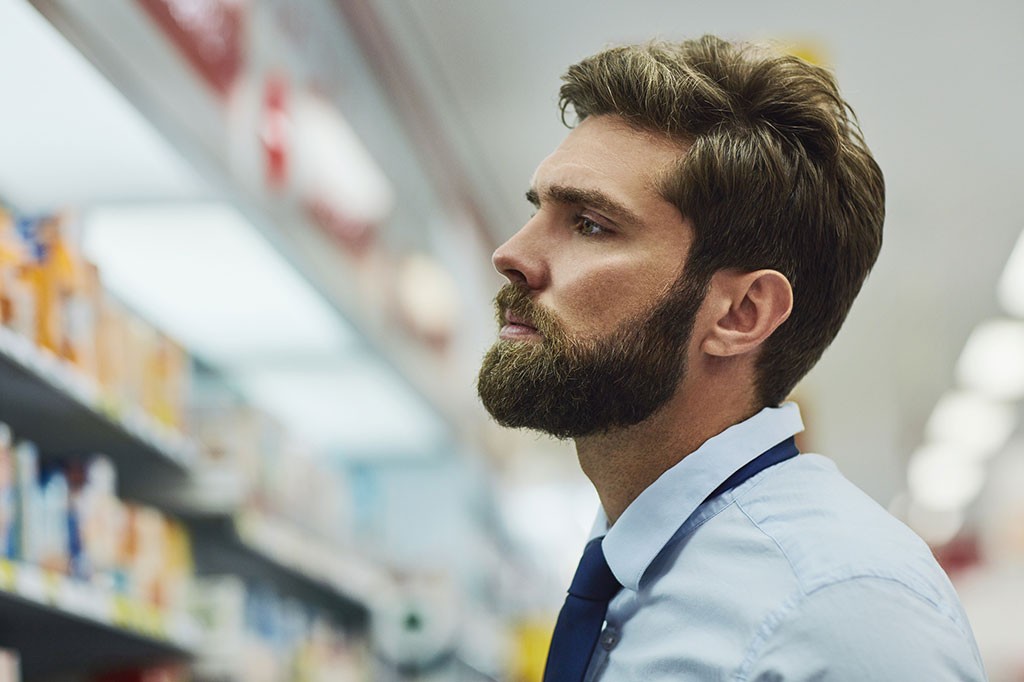 Sponsored Education
Get back to basics on the causes and impact of erection problems so you can confidently support your male customers
Sponsored Education
With research suggesting a possible link between COVID-19 and EPs, make sure you're confident discussing EPs and their treatment with customers
Record my learning outcomes