Vulnerable people face "endless cycle" of hospital admissions
News
Vulnerable people face "endless cycle" of hospital admissions
A new Red Cross report highlights the "endless cycle" of avoidable hospital admissions that many frail, older or vulnerable people live through due to having insufficient support while they are at home.
In and Out of Hospital looks at the problem of NHS patients being discharged back to homes with unsuitable living conditions, only to be readmitted to emergency departments. The report, which was based on Freedom of Information responses from hospitals, calls for automatic home checks for frail individuals who are discharged from hospitals.
Red Cross chief executive Mike Adamson said: "The NHS is rightly a source of national pride, but despite the best efforts of hardworking doctors and nurses we know many of our hospitals remain under serious pressure this winter.
"When the system is strained, all too often it is frail, older people who live alone that are falling into crisis in the gap between hospital and home."Â 
Alzheimer's Society chief executive Jeremy Hughes echoed these concerns, saying: "Today's report vividly paints an all too familiar picture. Many vulnerable people with dementia have repeated and extended hospital stays because of a lack of available support in the community.
"It's of little surprise that a social care system starved of funding cannot be responsive to the needs of frail, older people. When a person with dementia returns home from hospital to a setting poorly equipped to prevent falls, with limited or no support with daily tasks, the consequences can be grave and they soon find themselves in need of emergency care."
Sponsored
Sponsored Education
Bust the myths around acne causes so you can recommend effective products and self-care advice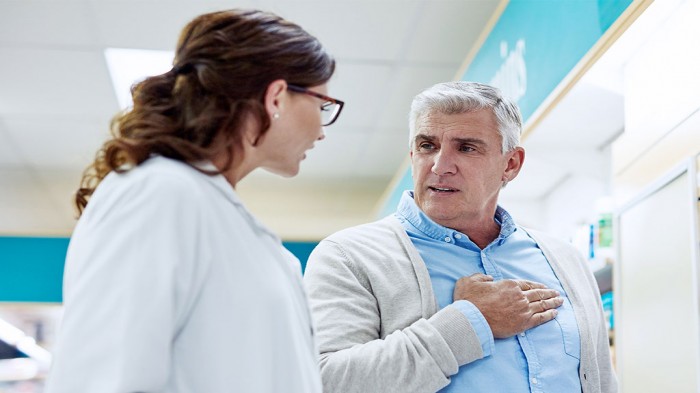 Sponsored Education
Discover the key benefits of Guardium so you can recommend this PPI with confidence to help ease heartburn and acid reflux symptoms
Record my learning outcomes