Vision on for pharmacy in England
News
Vision on for pharmacy in England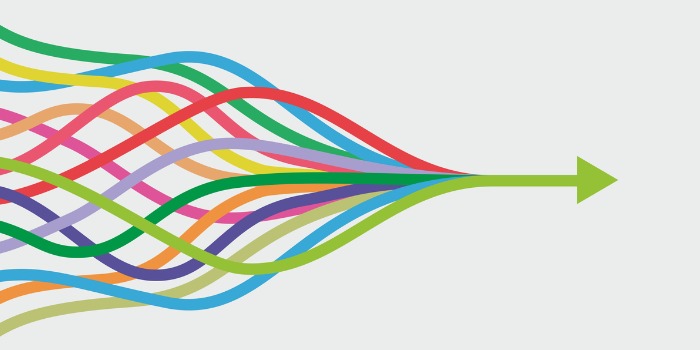 The Pharmaceutical Services Negotiating Committee (PSNC) has announced that the development of a new vision and strategy for community pharmacy will be a key part of its work over the coming months, as recommended by the Pharmacy Representation Review Steering Group (RSG).
Promising it will be "a collaborative piece of work with the sector", PSNC has commissioned the Nuffield Trust and The King's Fund to develop the vision to help set out a way forward for the sector that "should strengthen PSNC's hand" in future Community Pharmacy Contractual Framework (CPCF) negotiations, as the current five-year CPCF comes to an end in 2024.
Expected to be published in early summer next year, the aim is that the report will draw out key areas where community pharmacy can contribute to critical policy agendas and challenges facing the NHS. The promise is for a focus, not just on recommendations for areas of priority action, but on the key enablers for successful change at scale, and the obstacles and barriers that will need to be managed.
The organisation stresses that this will be "a critical step in the ongoing work to secure a sustainable future for the sector". This, it hopes, "will help to persuade policy-makers to think differently about community pharmacy, supporting the need for more investment in the sector."
Describing it as "a report which we will make sure policy-makers cannot ignore", PSNC chief executive Janet Morrison says its "real strength will come from its independence", adding: "This won't be a pharmacy wish list, but an independent, authoritative look at what we have to offer patients, but also at what we need to change ourselves. As two of the most highly regarded and influential organisations within the healthcare policy sector, when the Nuffield Trust and The King's Fund have something to say, government and the NHS listen."
Project actions
The Nuffield Trust and The King's Fund have said they will work very closely with the community pharmacy sector throughout the project, with contributions to both a steering group and an advisory panel, which will advise on the work. Pharmacy owners and teams, local pharmaceutical committee (LPC) representatives and others in the sector are also being invited to take part in two consultation exercises, one of which is already underway (closing date, 9 December), and then again once the Trust and The Fund have published their initial findings early in 2023.
"a number of stakeholders in the sector...have developed future visions post-pandemic, and we believe those stakeholders then need to bring each vision to a sector-wide discussion"
The two think tanks say they also plan to consult a wide range of experts from outside pharmacy, such as senior policy leads at NHS England and the Department of Health and Social Care, primary care commissioning leads in integrated care systems, national voices such as Healthwatch and other consumer/patient groups, and representatives of other healthcare professionals and providers. They will also look at the literature and evidence from across the world, while PSNC will organise working groups on services, funding, digital and technology, and workforce to feed into the process.
What might the report contain?

The chief executives of the Nuffield Trust and The King's Fund, Nigel Edwards and Richard Murray, have said that the end outcome "will go beyond simply recommending actions to also identify the key enablers needed to make the vision a reality". The final report is set to cover the state of the nation for the NHS and community pharmacy, the key elements of a vision for community pharmacy (including ambitions for the sector), and key building blocks that need to be in place and may need further work, such as contracting and commissioning, including integration with the wider NHS; workforce and training; IT and digital; implementation support, and development of viable business models for contractors.
PSNC has additionally said that the report will highlight where there is an opportunity to develop a shared understanding between the sector, NHS England and government on delivering a modern community pharmacy service, explicitly considering how the opportunities and possibilities may differ and vary across the sector and flag changes that may be necessary if providers are to grasp the key opportunities.
Support within the sector

The Royal Pharmaceutical Society (RPS) is one organisation that has experience of working with The King's Fund to engage with the pharmacy profession and beyond to inform its own forthcoming Vision for Professional Pharmacy Practice in England. Thorrun Govind, RPS English National Board chair, says the Society's research "consistently heard how community pharmacy can help address health inequalities and enhance patient access to care". She adds: "We know the sector will need support to make this happen and I look forward to the planned Community Pharmacy Vision exploring in more detail how to deliver its full potential."
The National Pharmacy Association (NPA) has been invited to participate formally in the project. Describing the current situation for community pharmacy as "clearly unacceptable [with] an uncertain path ahead", NPA chief executive Mark Lyonette says: "We welcome this opportunity to achieve a clear and united vision for the sector overall [and] look forward to working with NPA members and with LPC independent reps to ensure the perspective of independent contractors is fed into the process and properly understood."
However, admitting that "it will be no easy task", given the sector's diverse business models and ways of working, he adds that what the NPA wants is "an ambitious programme of change to emerge from this process, based on a strong belief in the sector's clinical potential and directed at the needs of patients and our paymasters in the NHS." Mr Lyonette stresses that: "Clearly this needs to be underpinned by a new funding settlement, because the current level of resourcing cannot sustain the network in England or any impactful service developments."
As pharmacies continue to grapple with chronic underfunding, the Company Chemists' Association (CCA) also stands firm that the vision must address the need for a sustainable, long-term funding model for the whole sector. "A fundamental rethink and review of what patients need from their community pharmacy and how this should be funded, is urgently required", says Malcolm Harrison, CCA chief executive.
"Without this, the true potential of community pharmacy cannot be unleashed for patients, taxpayers, or the NHS. We hope that this work will provide a clear direction for the sector that all stakeholders can support. I encourage both the Department and NHS England to also engage fully in this work, to ensure there is a single shared strategy for the sector. Without the input of all stakeholders, the vision cannot be brought to life."
Paul Day, director of the Pharmacists' Defence Association, says representing the voice of employed and locum pharmacists, which it brings to the table, is another "critical part" of any such discussion.
"To best influence decision makers and public opinion, a united voice from the sector is preferable," he says. "As can be expected, a number of stakeholders in the sector, including ourselves, have developed future visions post-pandemic, and we believe those stakeholders then need to bring each vision to a sector-wide discussion, so that wherever possible the message presented to politicians and other external players is a shared view of what is wanted."
Mr Day notes that while it is "entirely legitimate that those acting for shareholders' interests may ultimately have a different view to those who act in the interests of pharmacists, there is a chance of finding significant common ground."
Pharmacists' views
As chief pharmacist at NHS North Solihull Primary Care Network (PCN), Minesh Parbat has a bird's eye view of what improvements the Vision should contain, citing "workforce development, recruitment and retention, and an integrated pharmacy workforce" as his top three items of focus. "I think there is a lack of workforce strategy that convinces new and current pharmacists about a road map," he says, "and there needs to be clarity very soon to ensure we have a workforce that is future-proof and resilient."
From a personal perspective, Mr Parbat says that in five years' time, he would like to be "leading regional development in workforce, and aligning population and health and social care demands to support future, new and current pharmacists to be able to develop with confidence and competence in any pharmacy sector."
For inspiration, he cites the Scandinavian nations and Scotland as "appearing to be heading in the right direction to further evolve the pharmacy workforce and operating model". And he adds: "Setting up a think tank across nations to learn and 'lift and shift' current models to provide alignment will ensure that wherever the patient goes, they will get the best pharmaceutical care."
Mr Parbat stresses that none of this should be based on 'blue sky' thinking. "It needs to be hard hitting and realistic to what is happening on the ground – let's not make pharmacy and medicines optimisation an afterthought," he says.
The total opposite of an afterthought, Mahesh Shah – pharmacist founder/director at the Mall Pharmacy in Luton and a primary medical services partners member of the Bedfordshire, Luton and Milton Keynes Integrated Care Board – is adamant that "pharmacists should be based in pharmacy, not GP surgeries".
Calling for "pharmacy as the front and centre of access to the NHS, replacing the GP", Mr Shah says this should be underpinned in pharmacy by "direct Community Pharmacist Consultation Services, patient group directions, and management of long-term conditions – in particular hypertension, atrial fibrillation, atherosclerosis, diabetes, COPD and asthma, as these are the long-term conditions that account for a large percentage of morbidity, mortality and urgent care admissions."
"Contractors should also be prepared for some of the challenging conversations that this work is likely to prompt, and for the changes it may mean"
He would also like to see "a second pharmacist and any other person role fully funded by the NHS, just as it has done with GPs, as well as full read/write access to patient records and access to the GP/nurse appointment diary to make direct appointments for patients the pharmacist feels ought to be seen by a GP or practice-based nurse."
As for the future of community pharmacy, Mr Shah says 'good' looks like pharmacy as "an integral part of the NHS primary care team, where pharmacists are recognised and respected as clinicians".
"All staff (pharmacy owners, pharmacists, and staff) should have NHS pensions, and there should be full and fair funding, based on the understanding that intervention in primary care at pharmacy level will save much more expensive interventions via GPs, A&E and secondary care," he says.
"Care closer to home means pharmacy first, so in five years' time I'd like to see pharmacists and their teams providing dispensing services; counselling patients; dealing with minor ailments and with long-term conditions, including reviews, monitoring and making recommendations for changes; medicines optimisation; screening the public for hypertension, atrial fibrillation, diabetes, airways inflammation; involved in teaching about health conditions in primary and secondary schools, and leading local patient group discussions about health and specific diseases. Pharmacists should be ambitious and aspire to operate at the top of our licence."
As an independent community pharmacy contractor, PSNC vice-chair Bharat Patel has an overarching view of the Vision project. "As we start to plan for the next critical contractual framework negotiations, we hope the development of this vision and strategic options will help us to influence Government and NHS thinking about pharmacy, and to lay the ground for a better future for all pharmacy businesses," he says. However, he adds: "Contractors should also be prepared for some of the challenging conversations that this work is likely to prompt, and for the changes it may mean for community pharmacies. We hope that as many contractors and LPCs as can do, will engage with the project and we look forward to hearing your views."
Roadmap to the final report
The report will support the work of PSNC, the Department of Health and Social Care and NHS England, by:
Setting out the scale of ambition for community pharmacy
Identifying its future role as a key part of primary care services
Showing how community pharmacy can contribute to key policy goals around population health, prevention and the demand pressures in primary care
Looking at future opportunities and areas for development
Understanding the blockages and enablers that have held progress back in the past and that will need to be addressed to achieve the vision in the future.
The Nuffield Trust and The King's Fund will form a steering group to provide 'challenge and review' at key stages in the project, including validating the lines of enquiry for interviews and focus groups. Made up largely of pharmacy representatives, the steering group will support the project team in the development of the vision, acting as a sounding board and providing advice on the content and structure of the final report.
A larger advisory panel, chaired by the Nuffield Trust and The King's Fund, will allow wider stakeholder engagement in the project. It will support the project team in the development of the vision, including by providing early thoughts to be considered, and reviewing and providing comments on the draft report.
The organisations and people involved in this panel will fall into three core groups: Pharmacy (e.g. contractors, LPCs and national pharmacy bodies), negotiating partners (e.g. Government and NHS officials) and wider influencers (e.g. patient groups and representatives of other healthcare professionals).
Initial online consultation deadline The initial consultation phase of the project takes for the form of an online survey, deadline 11.59pm on Friday, 9 December 2022. Queries can be directed to PSNC at vision.project@psnc.org.uk