Revalidation proposals find broad support among profession
News
Revalidation proposals find broad support among profession
There is broad support among the community pharmacy profession for the General Pharmaceutical Council's proposed revalidation framework, the regulator has said. However, some concerns have been raised.
A GPhC report on responses to the proposals found broad support among more than 1,800 individuals and 80 organisations who responded to a consultation, as well as 2,400 individuals who took part in events and meetings. The GPhC described its efforts around revalidation as "one of the most important pieces of work we have undertaken."
According to the GPhC, the majority of respondents said that the proposed requirements were "clear and easy to understand, and would help to provide greater assurance that pharmacy professionals were continuing to meet the standards for pharmacy professionals and were keeping their skills and knowledge up to date." Respondents were also broadly in favour of the introduction of a peer discussion and for new rules around submitting records annually.
However, the GPhC says a number of concerns have been raised with relation to aspects of the proposals. Some said the proposed peer discussion process was not rigorous enough, while others cited potential difficulties in finding an appropriate peer. The inclusion of a lay reviewer also received "mixed feedback," with some respondents saying this could make the review process less robust. 
GPhC chief executive Duncan Rudkin said: "Our work to introduce revalidation has been one of the most important pieces of work we have undertaken. It highlights our commitment to regulate in a way that supports professionalism, encourages improvement and reassures the public about the care they receive.
"We are encouraged by the broad support our proposals have received and will use the feedback we have gained through the consultation to further refine the framework before revalidation is introduced."
Sponsored
Sponsored Education
This module highlights a new opportunity to treat heartburn and reflux in the pharmacy with Omeprazole 20mg, which is newly available for customers to purchase OTC.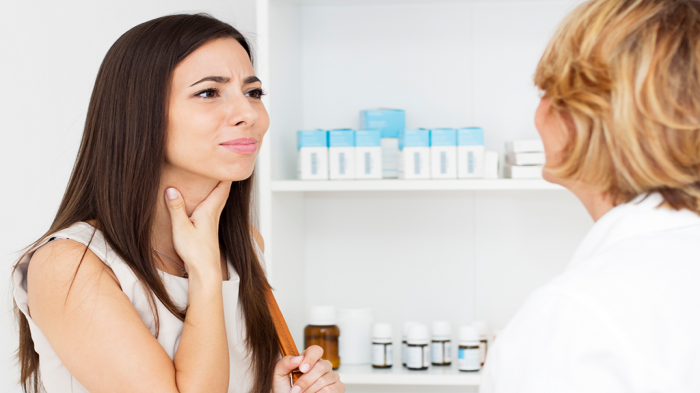 Sponsored Education
This module will help you to understand and educate customers about the risks of antibiotic resistance, and recommend products to help them effectively manage their sore throat symptoms.
Record my learning outcomes