PHE seeks commitment to smokefree NHS
News
PHE seeks commitment to smokefree NHS
Address patients' tobacco dependence, make NHS estates smokefree and provide more smoking cessation support, especially for pregnant women, Public Health England chief executive Duncan Selbie has urged NHS trust leaders. In a letter addressed to all trust chief executives, he seeks their commitment to "achieving a step change towards a tobacco-free NHS".
While the NHS is a "powerful symbol of health and wellbeing", Selbie writes, "we are yet to give tobacco control the overt NHS leadership the scale of the problem warrants and this is my ask of you personally".
Selbie writes that he is "asking for your help to reach smokers who are in your hospital waiting rooms, consulting rooms and beds", and outlines a new scheme that will see trusts identifying and recording the smoking status of all inpatients, and providing them with advice as well as an offer of medication and referral. This scheme applies to acute trusts in 2018/19 and to community and mental health trusts in both 2017/18 and 2018/19.
The letter details recommendations for how local Sustainability and Transformation plans (STPs) can achieve savings and improve the health of local populations:
The care plan of all patients who smoke should address their tobacco dependence. Secondary care prviders should identify patients who smoke and offer advice and support to stop, including referral to stop smoking services
NHS acute, maternity and mental health trusts should implement completely smokefree estates, accompanied by access to quitting support
For smokers who are unable or unwilling to stop smoking in one step, trusts should provide support to reduce the harm from tobacco, including temporary abstinence, cutting down to quit and long-term nicotine use to prevent relapse
All pregnant women should be screened for smoking via carbon monoxide monitoring at booking and subsequent prenatal appointments, and referred for support to quit at the earliest opportunity.
Sponsored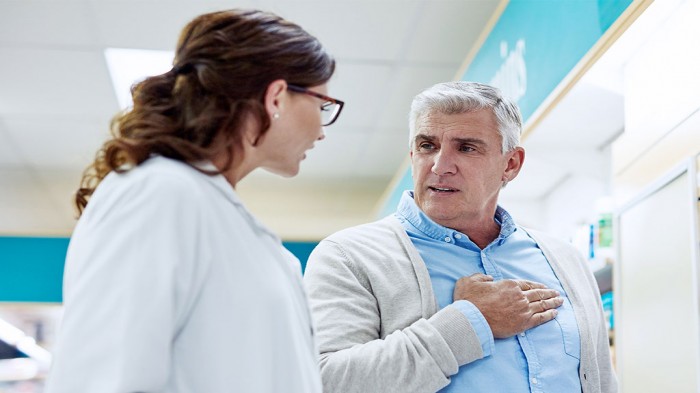 Sponsored Education
Discover the key benefits of Guardium so you can recommend this PPI with confidence to help ease heartburn and acid reflux symptoms
Sponsored Education
Work through a customer consultation to determine the possible cause of stinging, gritty eyes and recommend an effective treatment to help ease these symptoms.
Record my learning outcomes